As digital marketers, the browser is our primary tool, our gateway to the Internet. If you belong to the sixty percent of our blog readers who use Chrome as their default browser, most likely, this post will help you improve your work practices.
In this post, you will find tools to help you with SEO, content, social, design, and more, including productivity extensions.
Before we go into practical details, let me provide some background: Google Chrome browser was launched in 2008, and after ups and downs, it began to gain popularity at dizzying speed.
One of the reasons for the success of the browser, and for the fact that surfers from all over the world prefer it over its main competitors, is the vast variety of free extensions that can be installed that significantly increase the scope of work that can be done; from identifying the technology used to build the web page to which users surf, to the display of data from Google Analytics, summarizing the number of Likes / Shares that a particular page has, information regarding an organic promotion, finding contact details, confirmation that the pixels inserted are working correctly and more.
There are so many Chrome extensions that sometimes it seems easy to get lost and difficult to know what is valuable and what would just confuse us later on.
For digital marketers, some Chrome extensions could save you time, and some could give you a natural edge over your competitors.
Below is a list of 21 Chrome extensions that digital marketers should know, with a brief description of what each can do.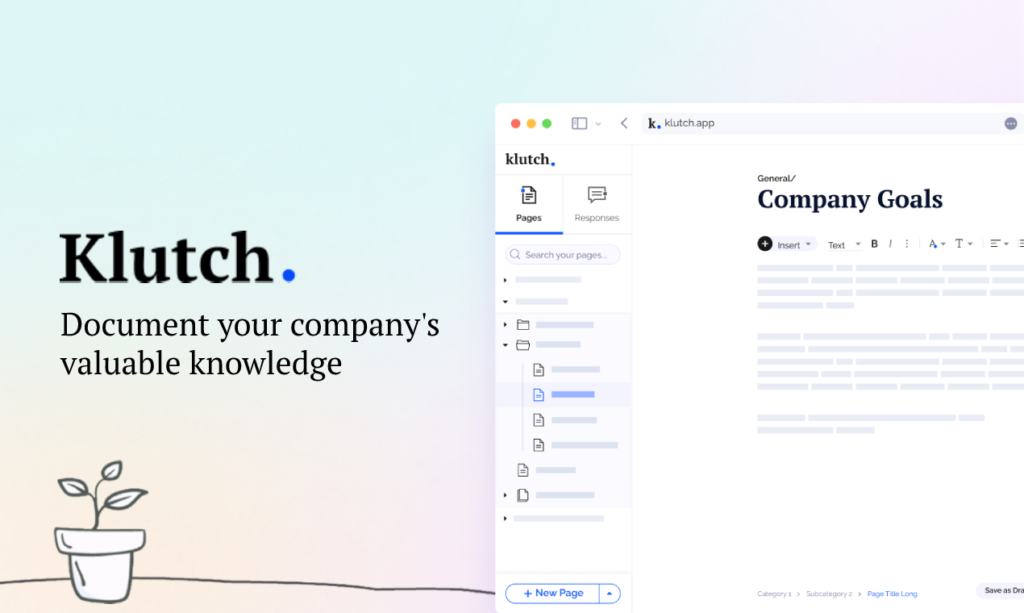 This extension is a knowledge base app that lets you create, store, and manage your company pages and canned responses. Klutch helps teams collate all the essential records of a company and make them accessible to all team members, both on desktop and mobile. It has a real-time collaboration feature and many customization tools for better productivity. You also don't have to worry about security because you can control who can have access to your pages.
As for the canned responses, the Chrome extension lets you access them even while browsing and using other customer service tools like Gmail and WhatsApp. You need to just search for the correct response, copy it, and paste it into the message box. Using Klutch allows you to send the most appropriate response faster and without errors. You also don't need to manually type all repetitive answers, which saves you time and effort.
Klutch offers a variety of templates relevant to different business teams, such as sales, HR, customer support, management, and many more. It's also available on Microsoft Edge extension repository.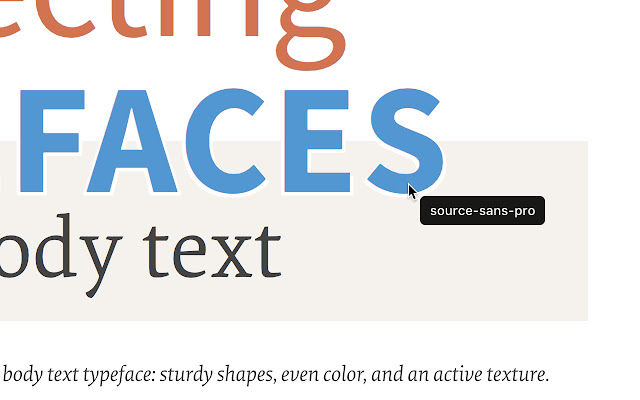 Curious about what font you see on a webpage? This Chrome extension is for you if you'd like a specific font you see on a random page to be used on your future campaigns. You can also use it to check the uniformity of fonts on your landing pages. It allows you to inspect web fonts by just hovering over the text. It also gives you an idea about where the fonts originated, whether from Google Fonts, Typekit, etc.
This extension allows you to shorten a URL with one click. Marketers need to share links quite often; with Bitly extension, you can create a shortened URL and share it directly from the browser while monitoring the traffic. The extension for condensing a URL is one of a whole array of tools offered by Bitly. It is designed to put these links into action while giving them easy names, sharing them, and monitoring the traffic they generate. Any marketer who needs to shorten URLs would benefit from implementing this effective extension.
An extension that enables using some of the features of the known tool to manage marketing on social networks directly from the Chrome browser. With HootSuite, and its free Chrome extension, the Hootsuite Hootlet, you can search on social media at the same time as searching on Chrome, share on social media while browsing, create messages, highlight text or images, schedule posts (on Facebook, Twitter, and LinkedIn), and more.
Installing this extension into the Chrome browser will allow you to receive data about surfers' behavior on the page displayed in the browser. Some of the data will be displayed above the page and some on top of the page itself (as long as it is a site that embeds your analytics code). So, for each page you browse, you'll have easy access to critical data from the Google Analytics tools, provided that the page has such tracking. The extension displays information such as the number of page viewers, unique page viewers (first-time visitors), average time on page, bounce rate, real-time data (such as how many visitors are viewing the page at the current moment), data regarding click patterns on links and buttons displayed on the page, and more.
An extension significantly upgrades Chrome's basic capabilities for saving usernames, passwords, forms auto-fill, credit information, e-mail addresses, phone numbers, etc. LastPass enables managing passwords through one central panel. The extension allows you to save contact information when used on the page displayed in the Chrome browser. From that moment onwards, you can quickly re-access from any device synchronized with your Google account and/or your LastPass account.
As a network marketer, you probably need to share screenshots from time to time. With this helpful extension, you can not only do it quickly but also, while you're there, highlight, circle, enlarge, add comments to, etc., the screenshot that you are forwarding.
This extension gives additional protection from typos, spelling, or grammar errors. This extension checks almost everything you type on sites such as Facebook, LinkedIn, Gmail, Twitter, and more. Grammarly can identify words that are not misspelled but are being misused. This extension is used to inspect writing in English only to avoid doubt. This intelligent extension knows how to offer suitable formulations, helping you write more impressive texts.

An extension that shows data about YouTube videos to let you learn what makes specific videos viral examines the performance of videos you upload and helps you produce videos that get more views faster and generate more buzz. An interesting statistic, for example, is Velocity, an up-to-date, real-time rate of hourly ideas. Other necessary data are average viewing time, number of shares on various platforms, data on the presence and quality of SEO tags content, and more.
Indeed, at some time, you happened to see a color that seemed to fit a particular purpose you had in mind. With this nice Chrome extension, you can select and save any color you encounter on a page displayed by the browser. The colors are stored in your own "Color History" repository, from which you can export data to a CSV file.
A handy extension that enables the implementation of various Google tags such as the Analytics tag, conversion tracking tags, re-marketing of Google Adwords campaigns, and more. With the Tag Assistant, you can conduct "test navigation" to the page displayed in the browser and receive data about the operation of various tags; this way, you can ensure that all tags are working correctly or troubleshoot any issues found.
An extension designed to make life easier for people who, during their work, accumulate many windows simultaneously open in the Chrome browser. Clicking on the OneTab icon will convert all the open windows to a list; from the list, you can reopen each window individually or all at once. This extension allows you to save processor and memory resources, significantly improving response speed and progress more efficiently.
An extension allows you to easily add GIF images to e-mails, posts, or any other content you work on. The extension provides access to a database of pictures permitted for use. You can search and view the database according to different categories. Found a suitable image? Simply drag and drop where you want it to appear.
An extension allows a quick check of all the links on the page displayed in the browser. A handy extension for developers, designers, and content editors who work on a particular page and want to ensure that all the links work properly. Using this extension, you can get a list of URLs of broken links that have been detected.
An extension by Moz designed to display data on the status of sites and pages regarding organic promotion (SEO). For example, you can get data regarding authority scores (Page Authority, Domain Authority), number and types of links (Internal, External, Follow or No-Follow), conduct searches according to location or search engine characteristics and more. The extension displays data about pages displayed in the browser and a list of pages on a search results page (SERP – Search Engine Result Page); the data can be exported to a CSV file.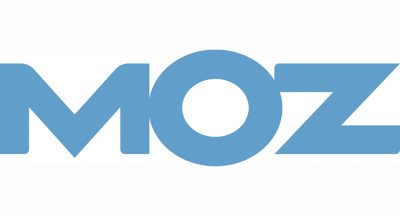 As its name suggests, this extension highlights Nofollow links on the page displayed in the Chrome browser. The extension will also detect tags that affect the value of links from that page, such as Nofollow tags, Noindex tags, and other Googlebots, Bingbots, MSN bots tags, and more.
Adds a social, professional dimension to the emails that arrive in your Gmail inbox. Some even use it for customer relationship management (CRM) activity. Rapportive displays and email data about the sender, an image, interests, location, occupation, and more. The information is taken from sources such as the LinkedIn profile, activity in MailChimp, Facebook, Twitter, and more.
An extension by Buffer, into which you can enter any text or image (right-click on them and choose to open in Pablo) and then edit them easily to fit for posting on different social platforms such as Pinterest, Google+, Facebook, Twitter, Instagram, and LinkedIn.
Allows you to evaluate the popularity of the page opened in Chrome by viewing data on Shares, Likes, Pins (on Pinterest), and +1 (on Google+). Interestingly enough, this extension allows you to get a statistic evaluating Twitter Shares, even though this statistic is no longer officially provided by Twitter itself.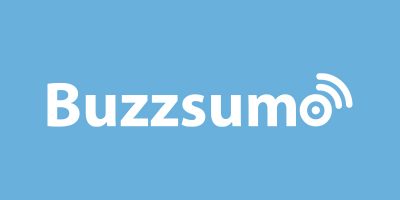 When you see something while browsing Chrome and want to save it and get back to it later, Save to Pocket is the extension you wish to use. Saving any page with a click will sync with all your devices (tablet, Ios, or Android); this way, you can easily access the content at your convenience. You can also add tags, get recommendations for similar content, and more.
An extension designed to improve by one click your posts on a variety of social platforms such as Facebook, Twitter, Hootsuite, Buffer, Sendible, and more. The extension can associate an appropriate hashtag automatically, insert an image, call on an action, and more.
Once you've entered pages into your Feedly, you can easily share them by e-mail, on Facebook, or on Twitter, save them in Evernote, access them later, and more. It's an extension designed to make it easier to manage RSS (Rich Site Summary, more commonly known as Really Simple Syndication).

In this list, I tried to introduce extensions from different areas. I hope you will benefit from these extensions. If you know other excellent extensions for Chrome, please share!