If the content is the king and an image is worth a thousand words, imagine what you can achieve by combining both. In this post, I have compiled some of the best free image banks from where you can download icons, vectors, and photos free of cost for your website pop ups, inline forms, emails, and website design.
I have tried to cover all the best free image banks that I have personally used. So without wasting any more time, let's dive in!
The largest banks of images and photos for awesome designs
In this first section, I have covered the top 7 image banks. These are the most popular banks online with a huge number of high-resolution images. The variety of categories that these banks cover is also astounding.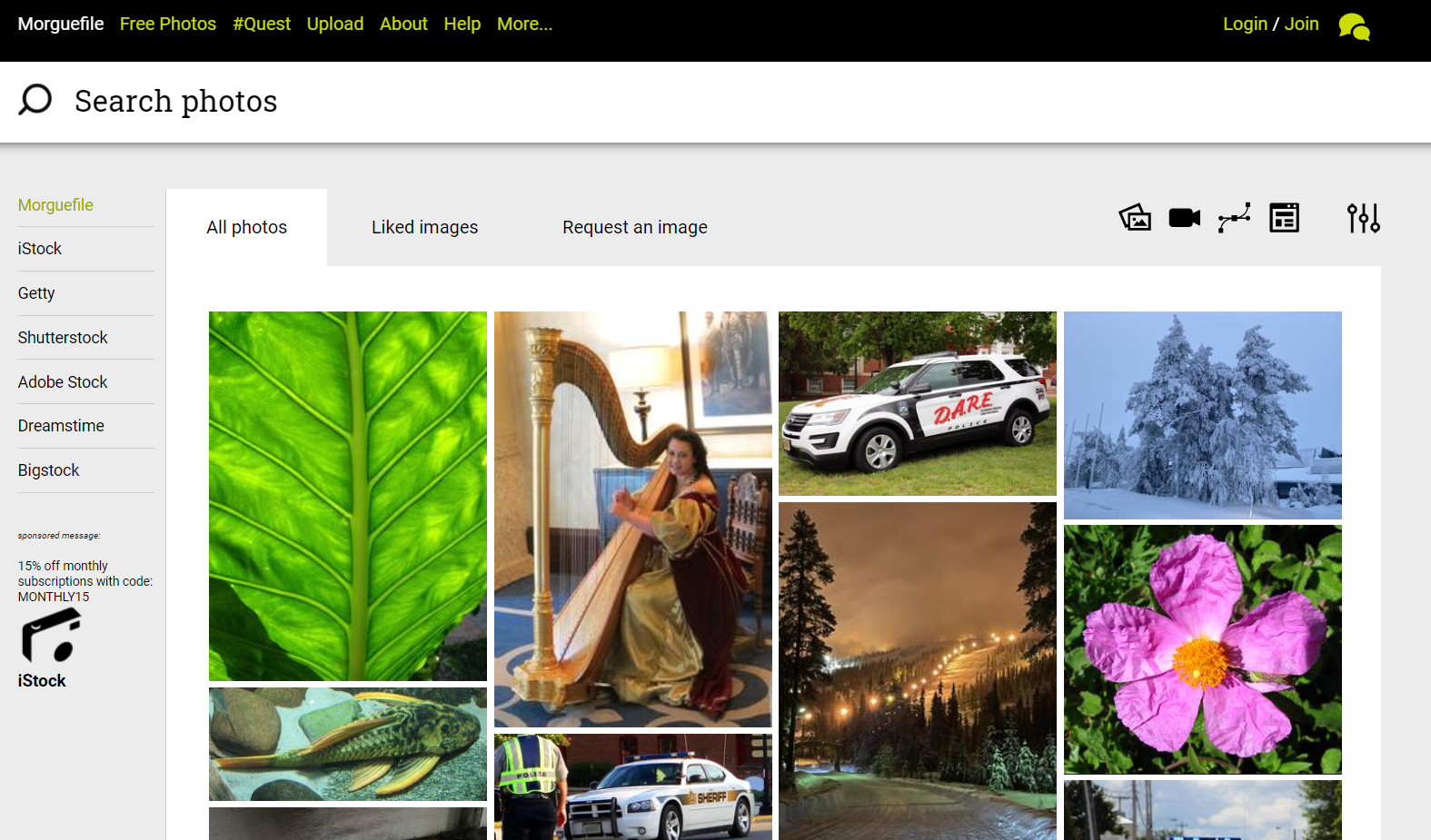 It has a collection of over 400,000 free images for commercial use, that come from artists and photographers around the world. You can check out most downloads or the most recent images posted on it for free. 
It supports jpg format files. It has a unique #Quest challenge where you need to upload the images according to the word of the day. That's how it keeps its library relevant and updated with new images. I am sure you will also find some stunning images for your content there. 
2.  Free Icons, Vectors & Images by Freepik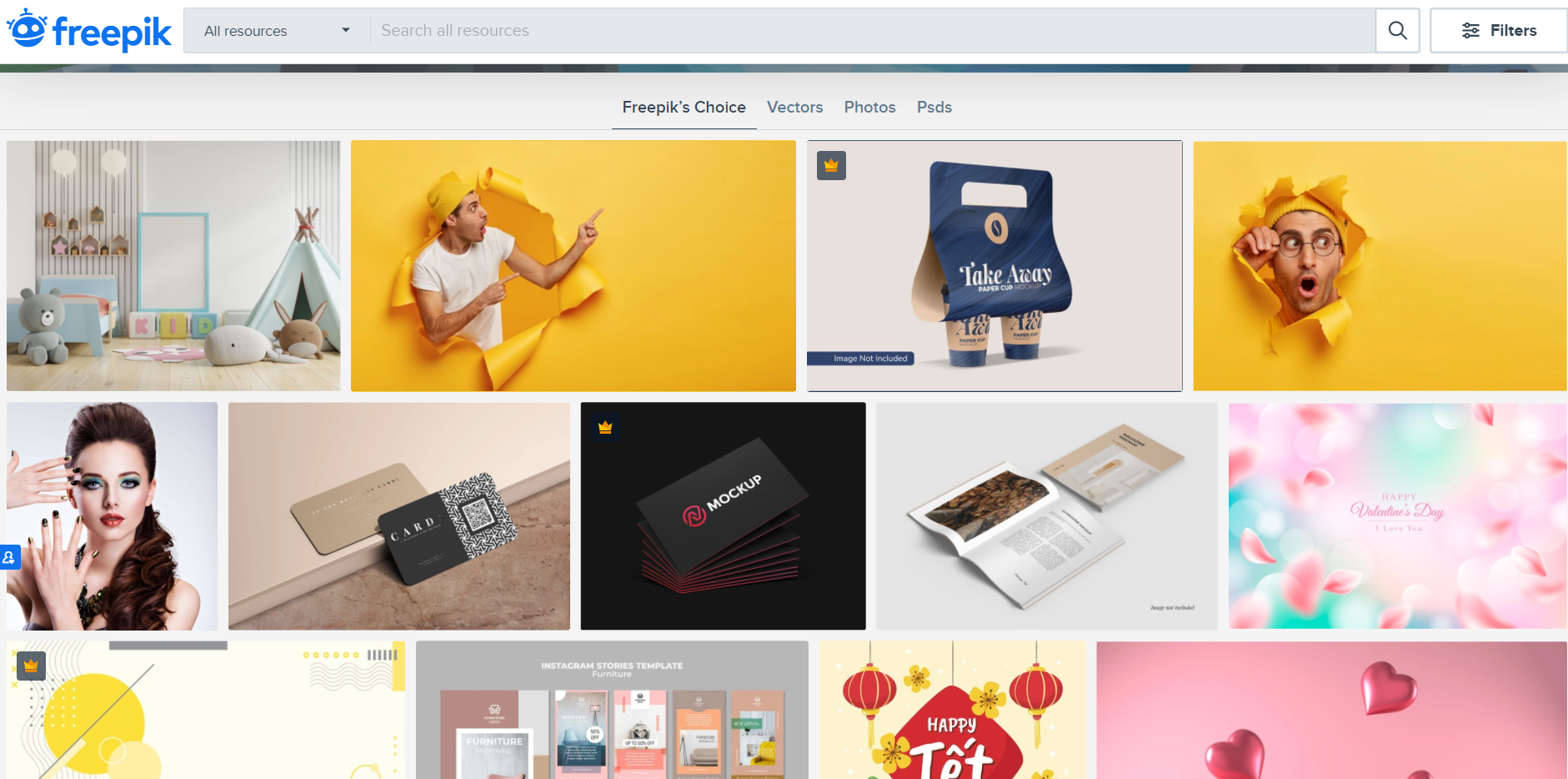 Freepik is my personal favorite and you cannot miss this website if you want to fine-tune your content. It has almost everything: vectors, images, PSD, and icons of different colors, sizes, and designs. It supports file formats like PNG, SVG, etc. 
I use Freepik vectors on my blog for featured images. On my blog about how to use smtp server for free, you can see the vector from Freepik as the featured image. I have changed the hex code (color) of the vector. Also, you can animate these vectors too as you can see on the homepage of the previous link. My personal favorites are the pana and cuate styles. Do remember to check them out.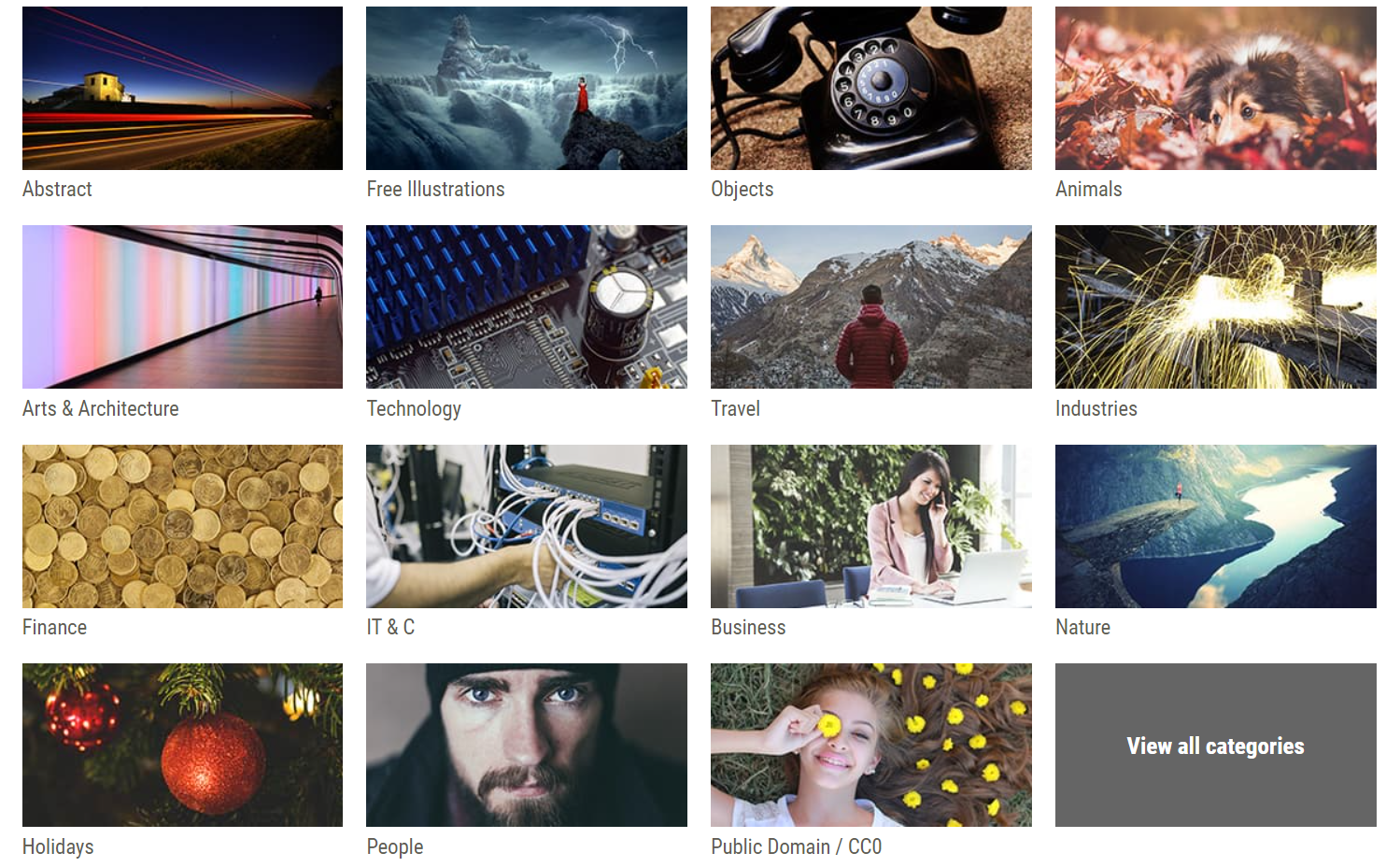 Dreamstime is a well-established name when you are looking for stock photos and royalty-free images. It has more than 150 categories such as business, editorial, animals, and many more.  Most of the stock images that you will find on Dreamstime is in JPEG format. It has a collection of real images, logos, icons, and more modernist ones.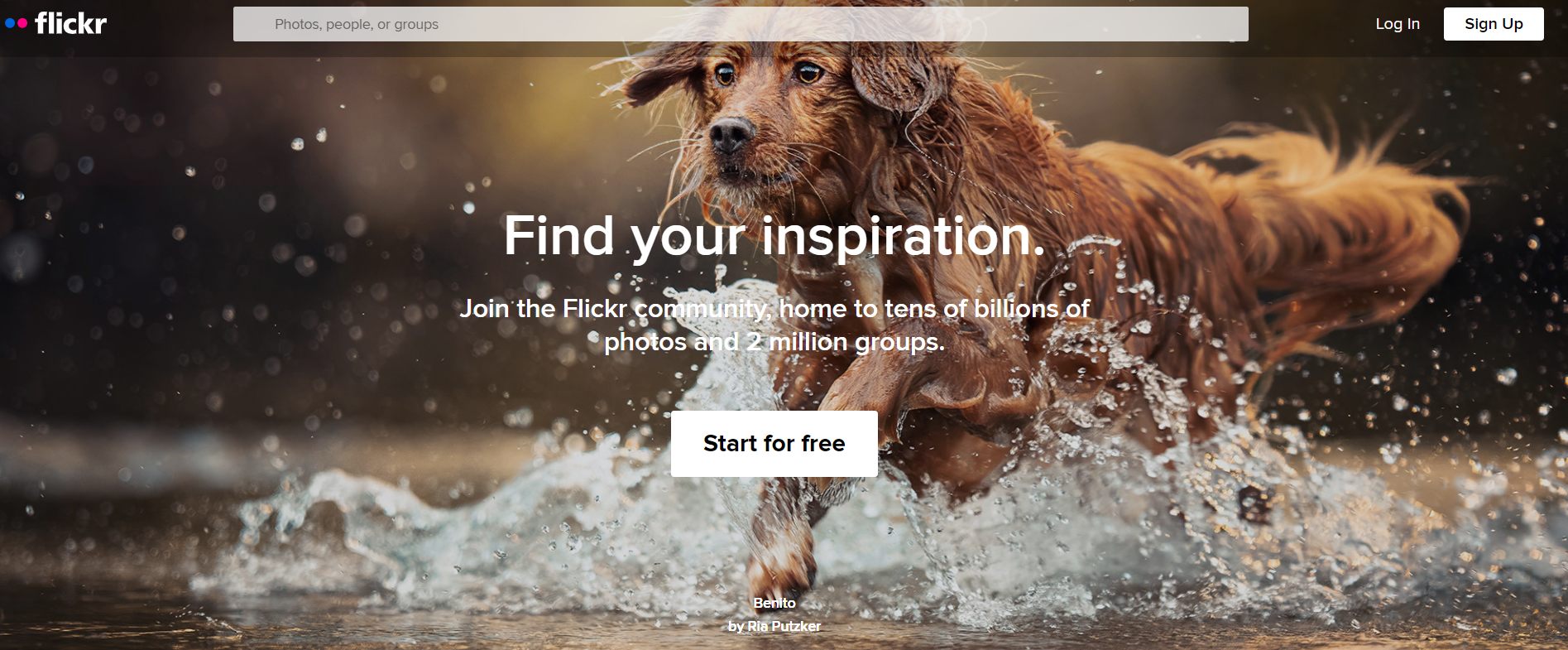 Apart from a social network to share and collect photos, Flickr can also be used as a free image bank for designing your website, lead generation form,s or emails. You will find free quality photos, mostly from professionals and international photographers. You just need to create a free account to access the photos. Flickr is one of my personal favorites and its images can be used for creating visually enticing content.
123RF is a free image bank that has more than 38 million royalty-free stock images that you can use for your content designing. Also, along with the free ones, they also offer paid ones so you will have to dig a little further until you find them. Also, take a look at their blog because once a month they collect the best images by topic and send them to their subscribers. It supports all popular files like MP3, PNG, HD, etc.  
The vector collection is quirky and fresh which can be used to create a visually appealing pop-up for your lead generation.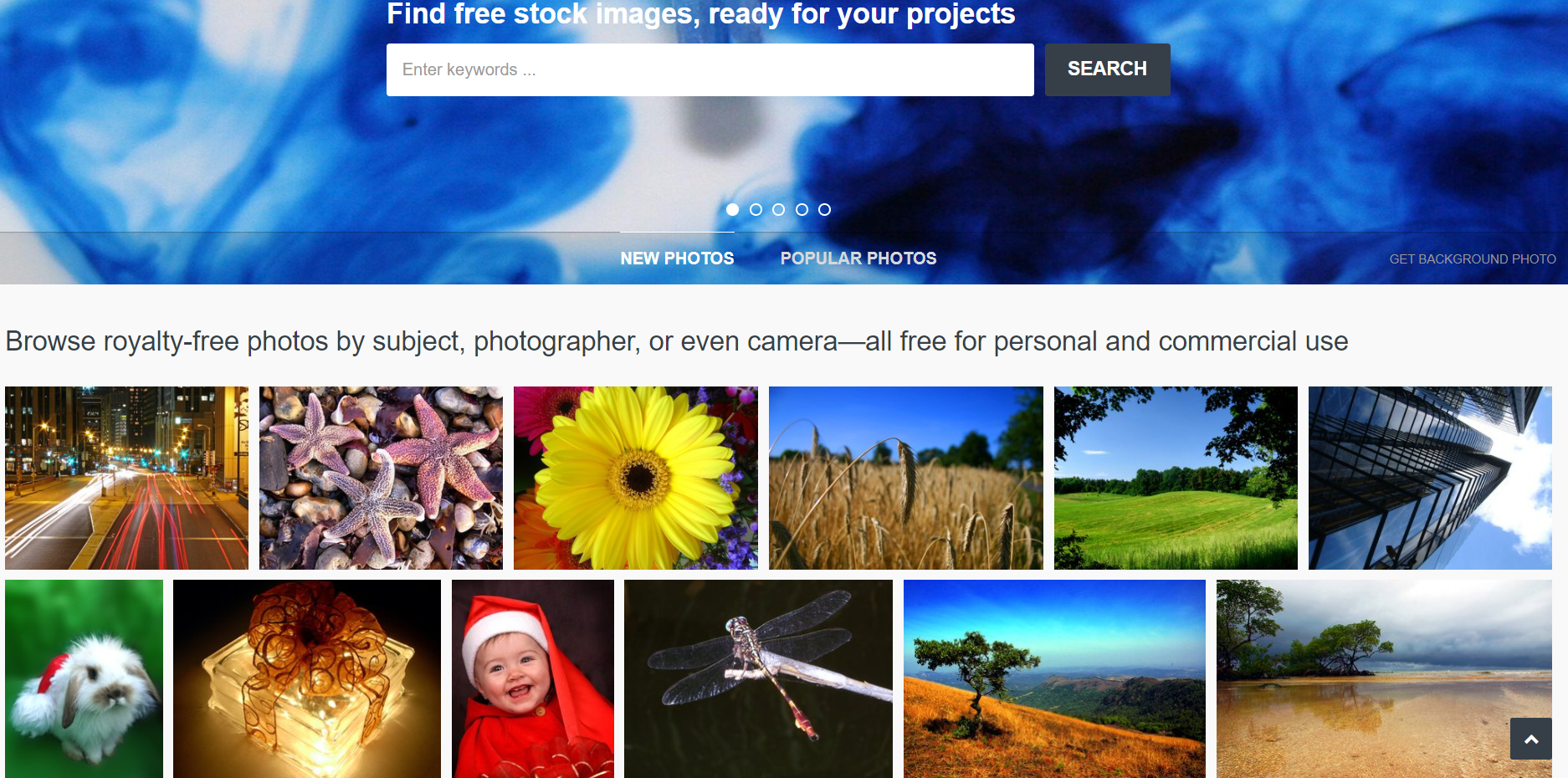 Freeimages is another one of my favorites which lets you download royalty-free illustrations and images for personal and commercial use. It lets you sort images based on subject, keyword, photographer, or even camera used.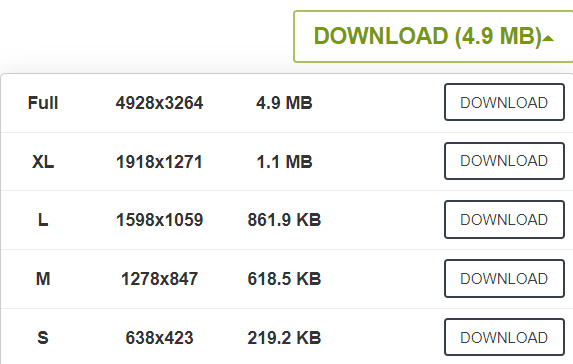 You can download free images in various sizes according to your own needs. This feature comes in very handy when you are designing a pop-up.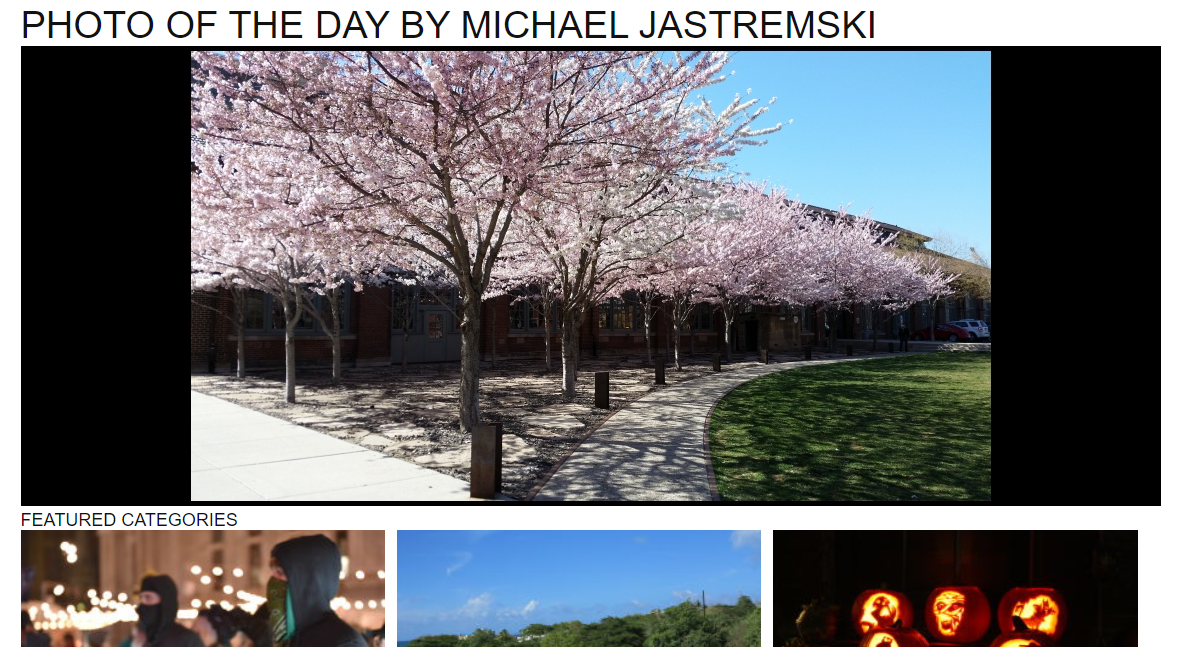 OpenPhotos.net is well known for diversity in photos, although amateur photographers predominate. It does not have any vectors or icons and when compared with other image banks, the quality of the photos is lower but it is a good resource to take a look around and see if you find the image you are looking for. 
Note: When you download the images from this repository you will generally find small image sizes and resolutions.
A selection of freelance photographers
This section contains a portfolio of Freelance Photographers. These photographers like to share their work with the public. You can use these images for commercial or personal use at no cost at all. We all know Marketing has no bounds. You can use them for your email, website, or lead generating pop ups as you like.
They are one of the best alternatives to paid photos. You get professional creative photos free of cost. Many ingenious artists share their work to get noticed and are delighted when people use their photos. But do remember to give them credits.
Let's look at some examples: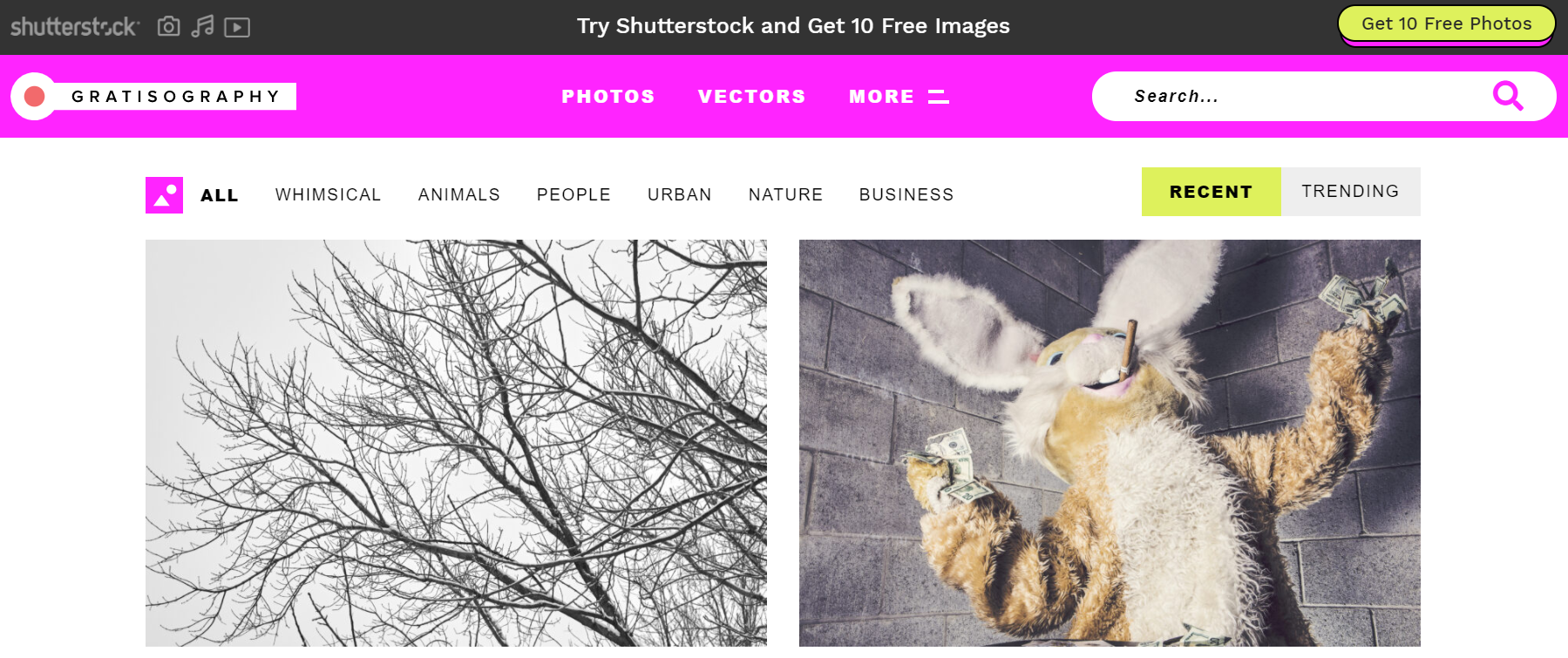 Gratisography has spectacular royalty-free images and vectors. High-resolution photos are updated weekly. The biggest disadvantage here is that you can not filter by categories.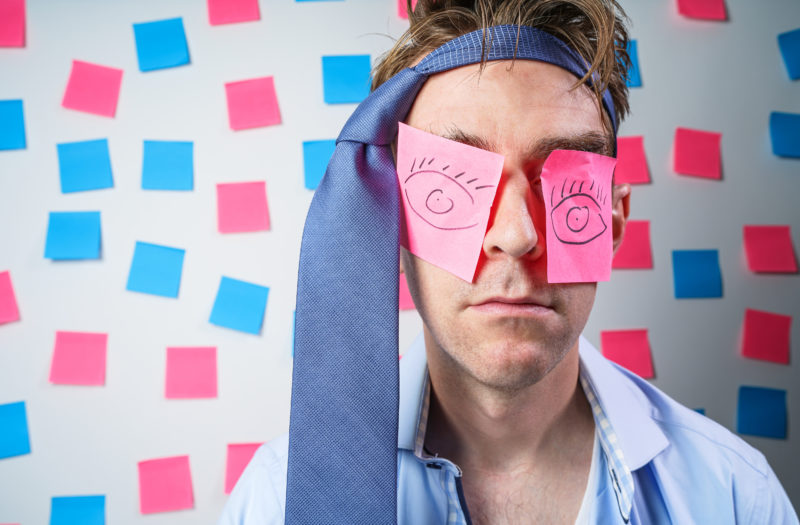 I have used the images under the whimsical tag for designing emails in my previous company and the open rates improved. I do recommend giving it a try.  
Little Visuals was initially started by Nic Jackson. But he died in 2013, so his friends and family are now maintaining the website. It has over 15.5 million image views. You can find free photos of landscapes, architecture, and nature here. 
It does not have any categories or tags so finding the right image can be a tiresome task.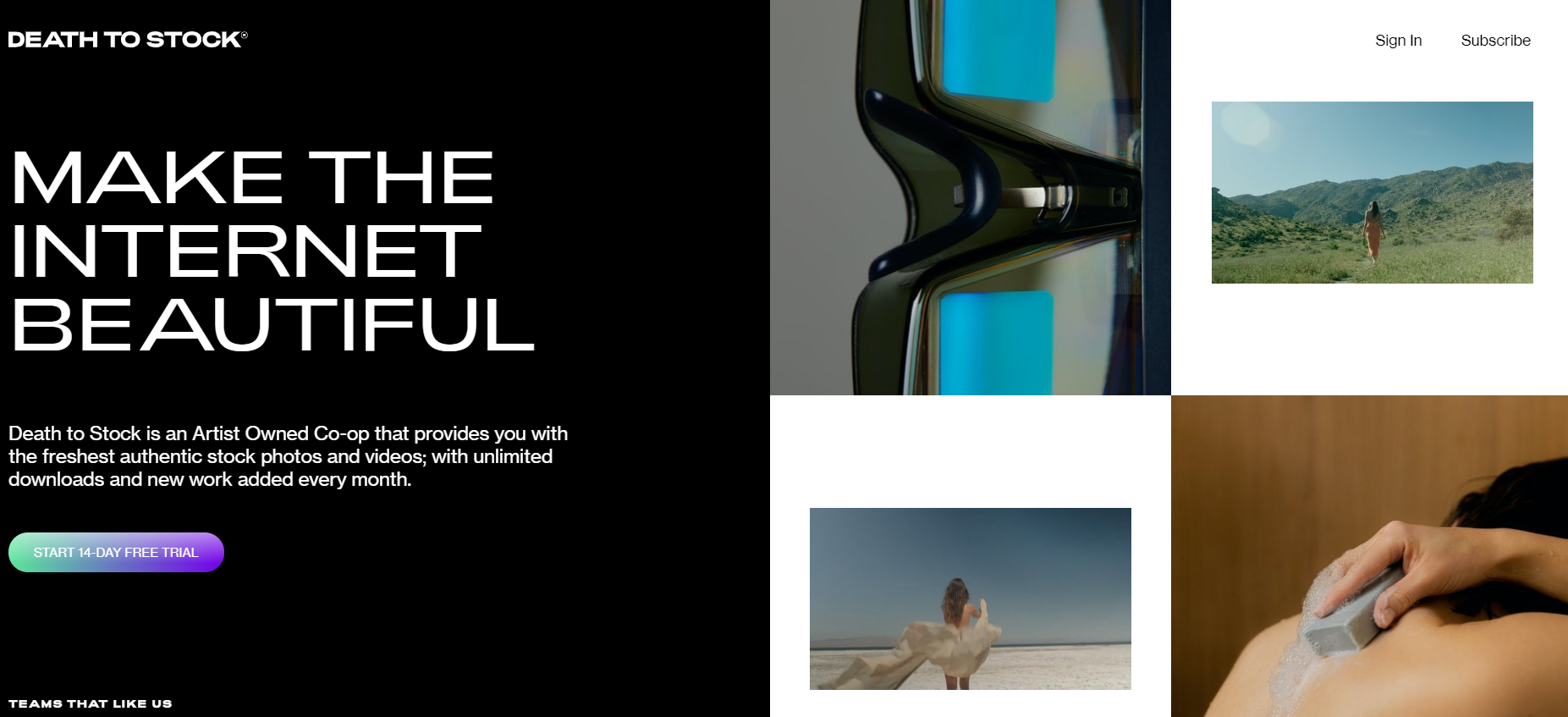 Death to Stock has the most authentic photos and videos with unlimited downloads. You need to register first to get access. Once you are subscribed, you get new high-resolution photos every month for your blog, project, pop ups, forms, or business. All photos are original with a retro-vintage style and have a variety of themes: beauty, food, work, employment, etc.
11.  Exclusive free stock photos by Splitshire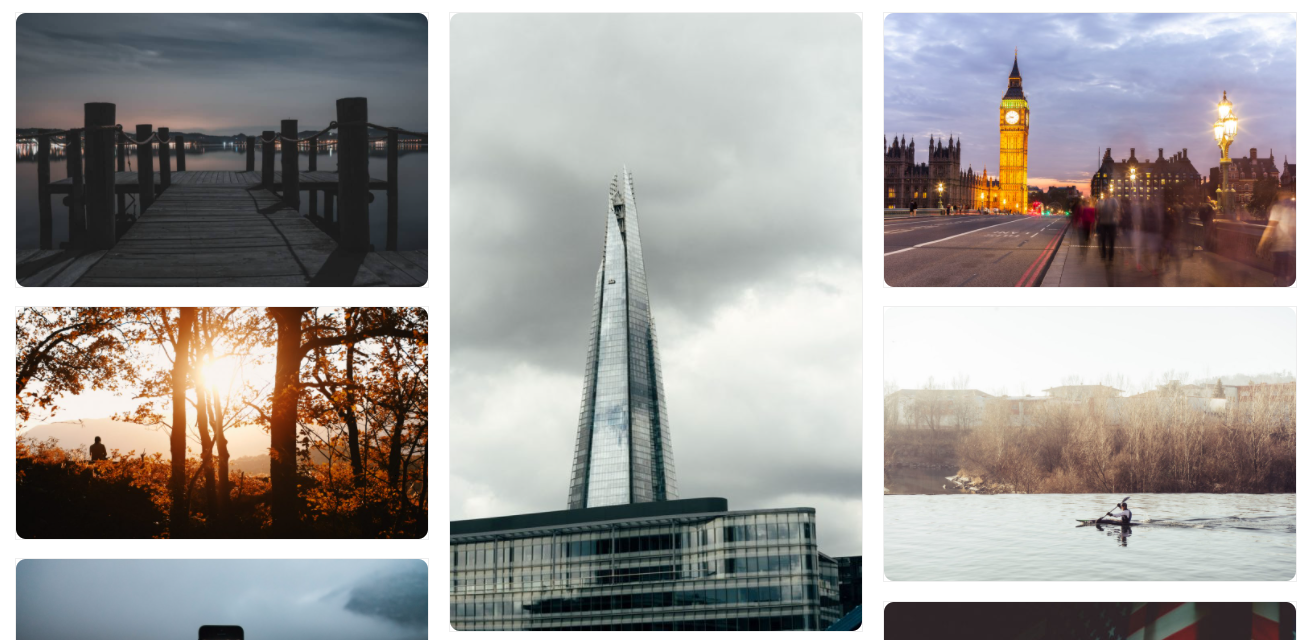 Splitshire is another image bank with free stock photos, free stock videos, and high-resolution images. The website is well maintained and you will find new images every month. 
The only annoying thing is the ads, but you tend to flow with it as the content is really good.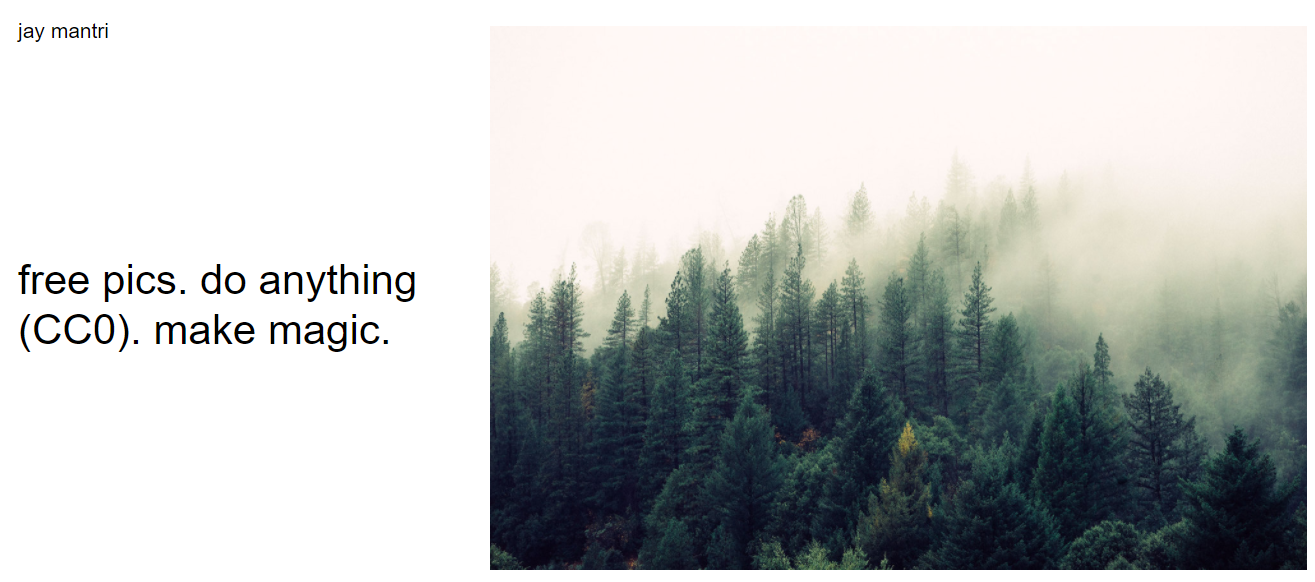 Jay Mantri — "Designer by day, hamburger monster by night". On this website, you will find mostly images related to nature and landscapes. The way of presenting them is one of the most original that I have seen imitating the appearance of a blog entry. Not all images are free, some of them are paid as well.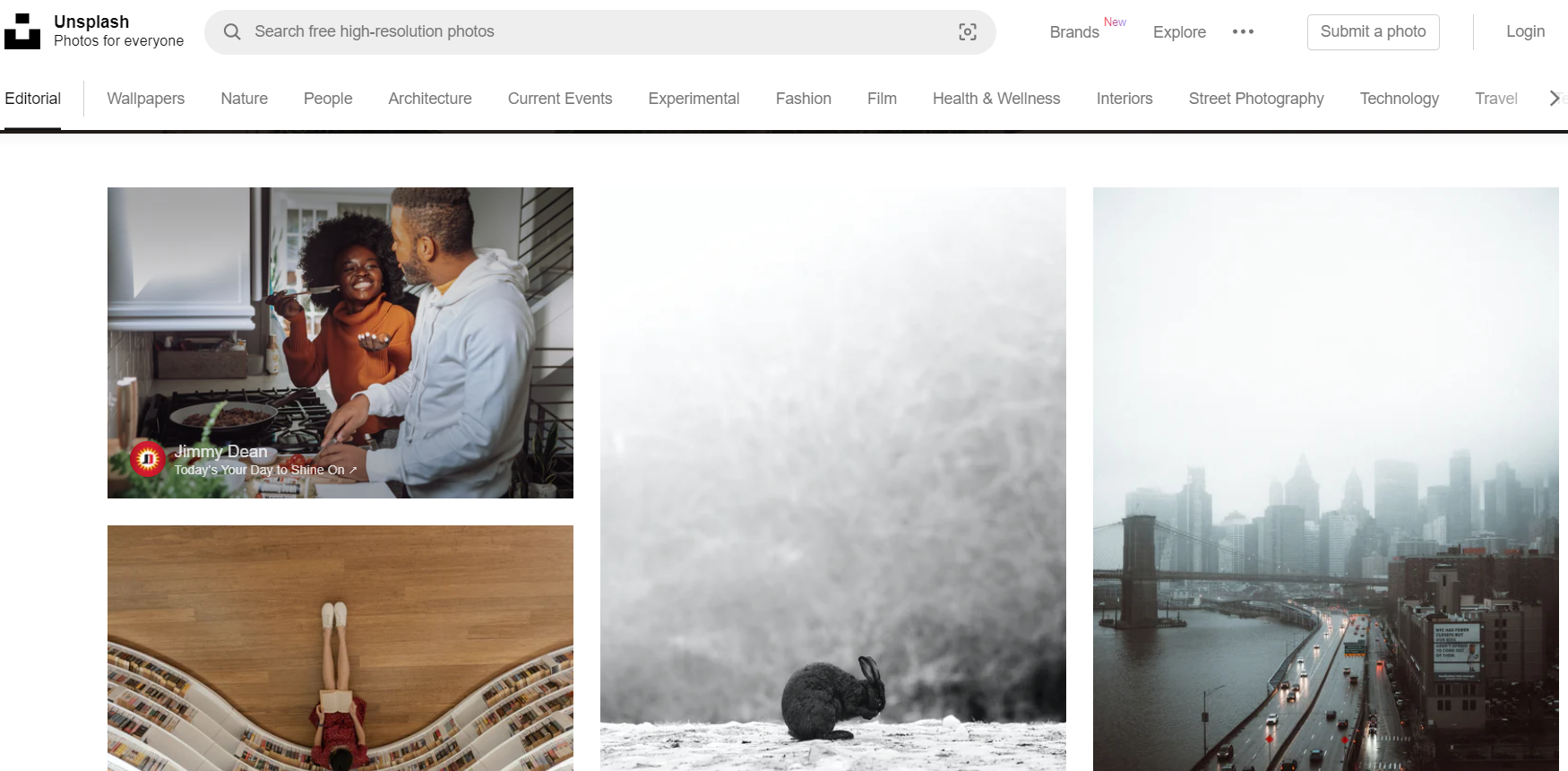 In Unsplash, you can download the photos for free and also can upload your own (a good option to make yourself known if you are an artist or photography fan). Subscription is free of cost and in return, you receive 10 new photos every 10 days that go directly to your email inbox. 
Unsplash has recently launched a new section called "brands" where you share the images that you have created to use on your social media ads. Unsplash claims that these will be used by people all around the world, thus increasing your visibility.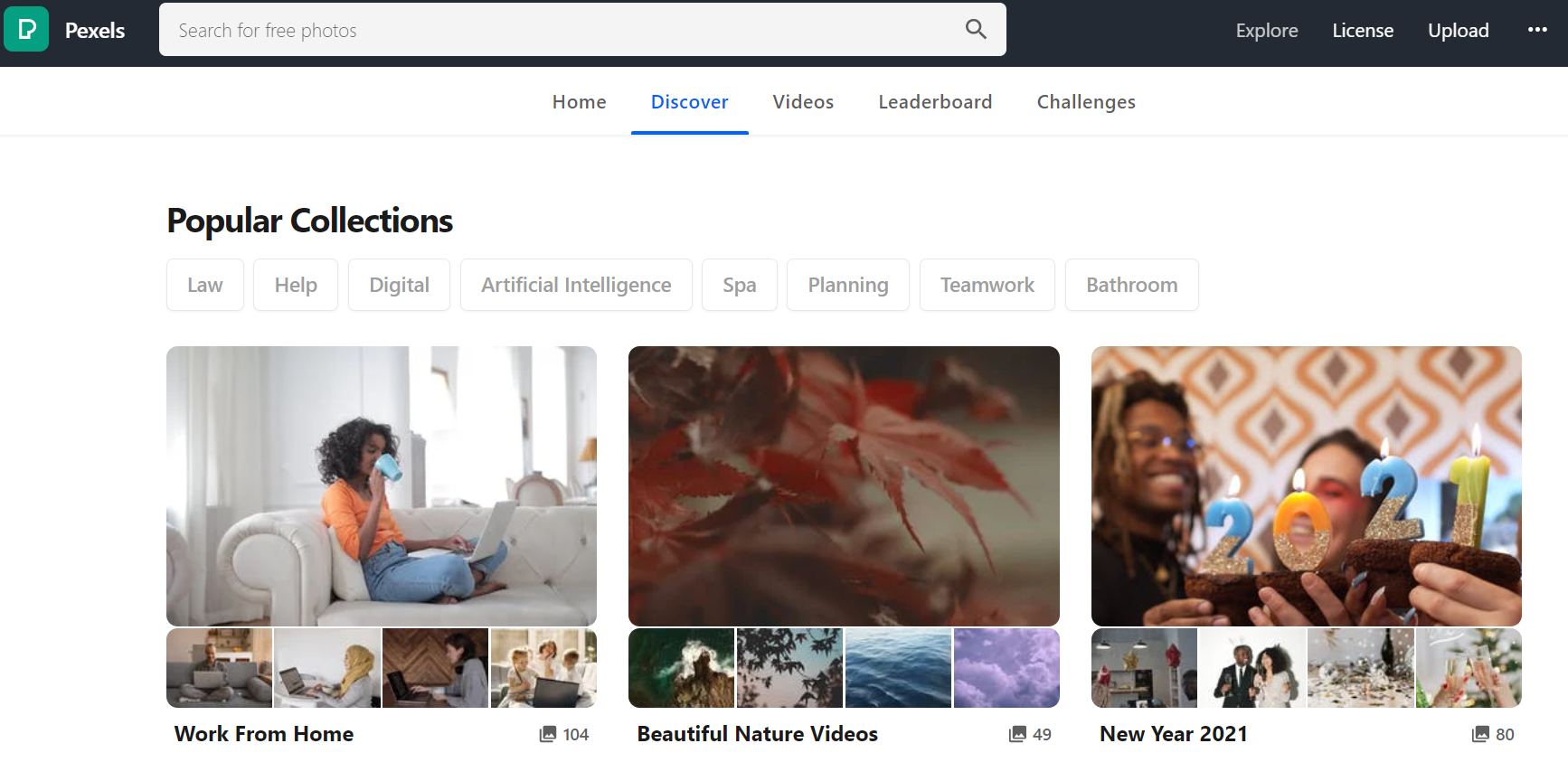 Pexels always has fresh content as 5 new photos are added every day by artists from around the world. You can search for images & videos by keywords. 
You can also filter by the color, size, and orientation of the images. This feature is a real deal when you are looking to design a popup you can find images for your horizontal, vertical, or square pop up in a jiffy. Also defining color will help you find images in sync with your website theme.  
LifeofPix is also a repository of high-resolution free stock images. But what got my attention is the video clips (free videos, clips, and loops) which you can easily download from Vimeo without any restrictions on use. 
You can use these video clips as a background for your video ads, website, pop ups, etc.  
Picjumbo is a website by a designer and entrepreneur named Vikto Hanacek, who has chosen to share and give away one of his passions to help others with his blog. Most of the images are large images with approximately 3500 pixels.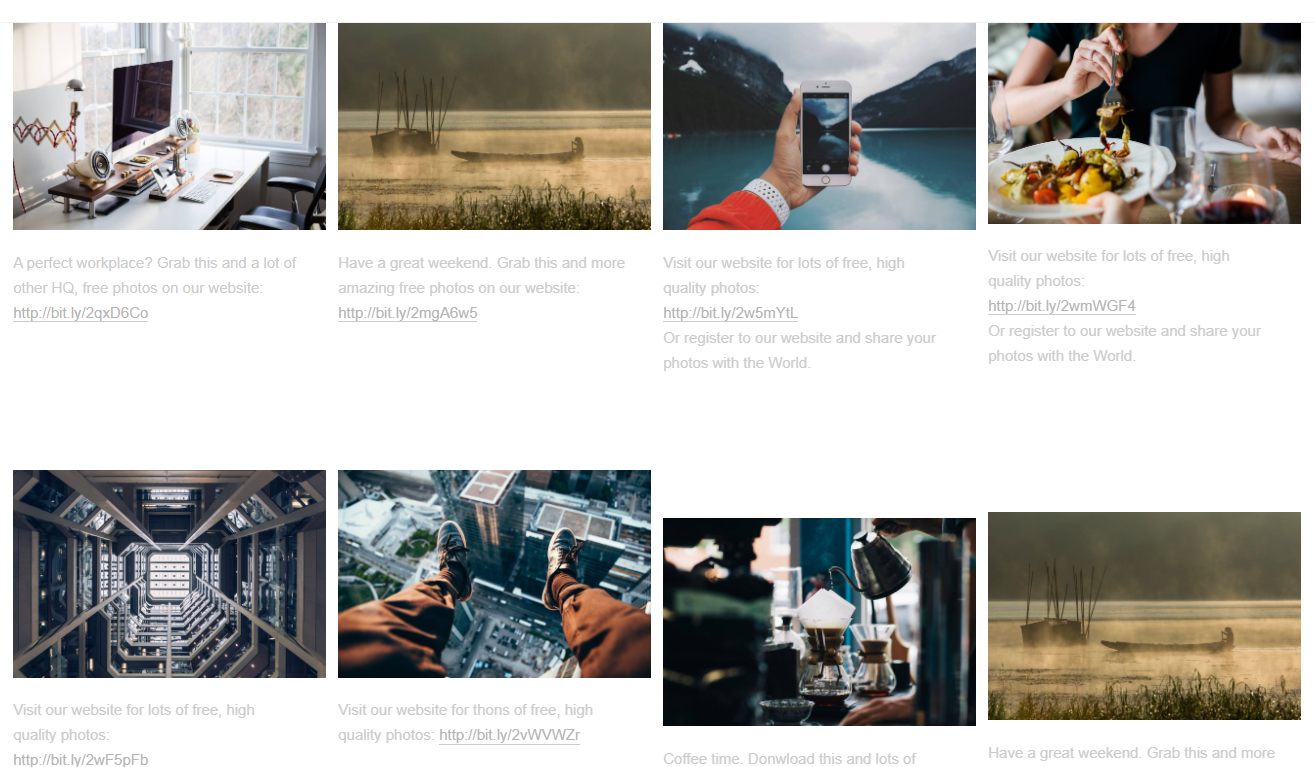 It's a Tumblr account that works as a free image bank. The images are beautiful and have high-resolution. Getrefe specializes in photos of cameras, computers, tablets, and the use of technology. Best for getting the attention of a tech-savvy audience.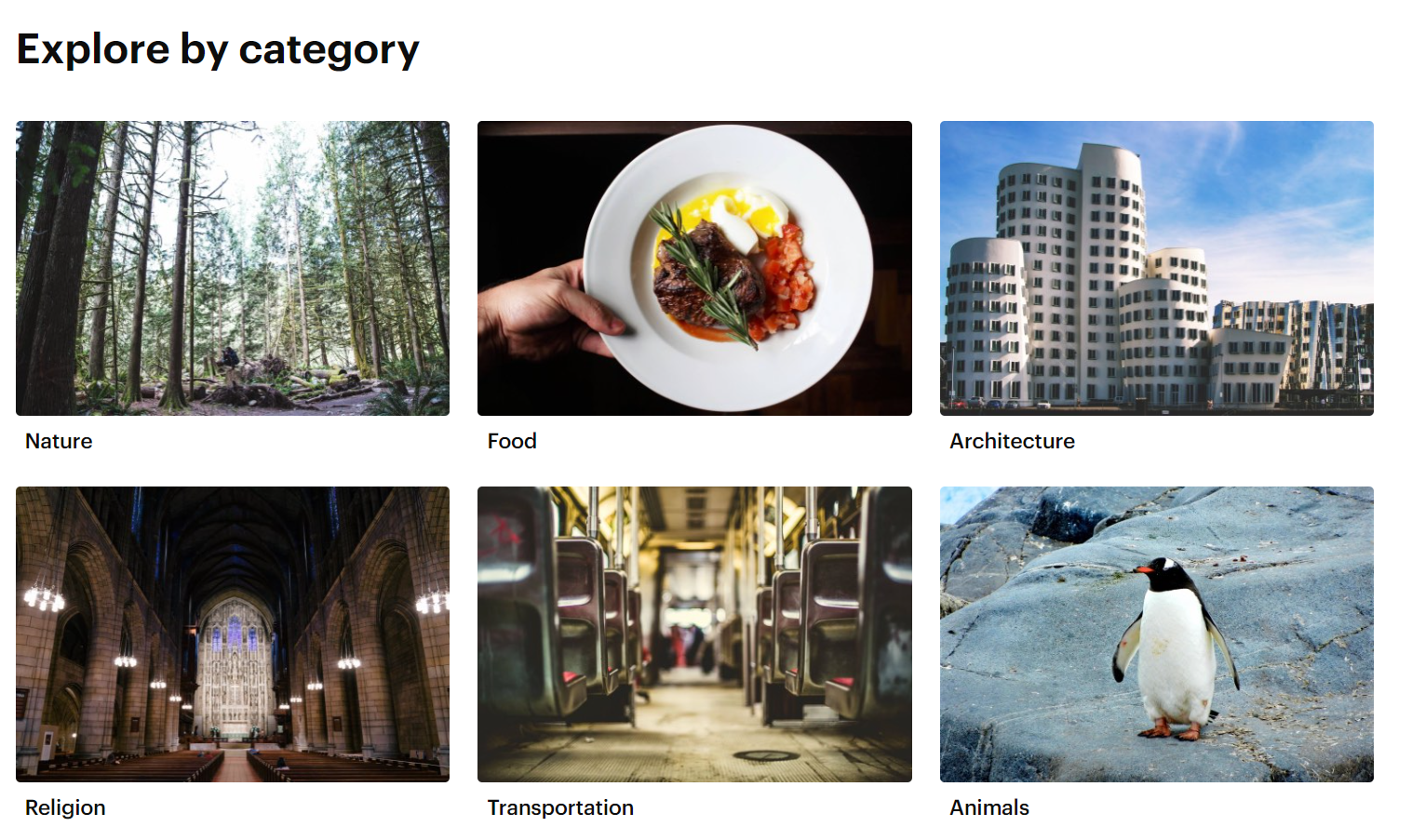 Wunderstock has a collection of more than 100,000 photographs made by artists from around the world. You can use them freely. You can also filter the images according to orientation, source, or license. 
The best banks of free icons
Icons have always been a great way to bring essential content to notice. When you are trying to grab the attention of your readers, icons are the trustworthy option to do so.
When you combine icons with descriptive text, it creates the best effect on your reader's mind, increasing their attention span. Icons are of a thousand shapes, textures, and colors. They can be used to make lists, to mark important titles or phrases, and to enliven the reading of the texts. 
Icons can also be used to include calls to action on your website, emails, pop-ups or they can complement infographics, posters, and banners. 
Now that you have a brief idea about the importance of Icons let's explore some of my favorite banks of icons: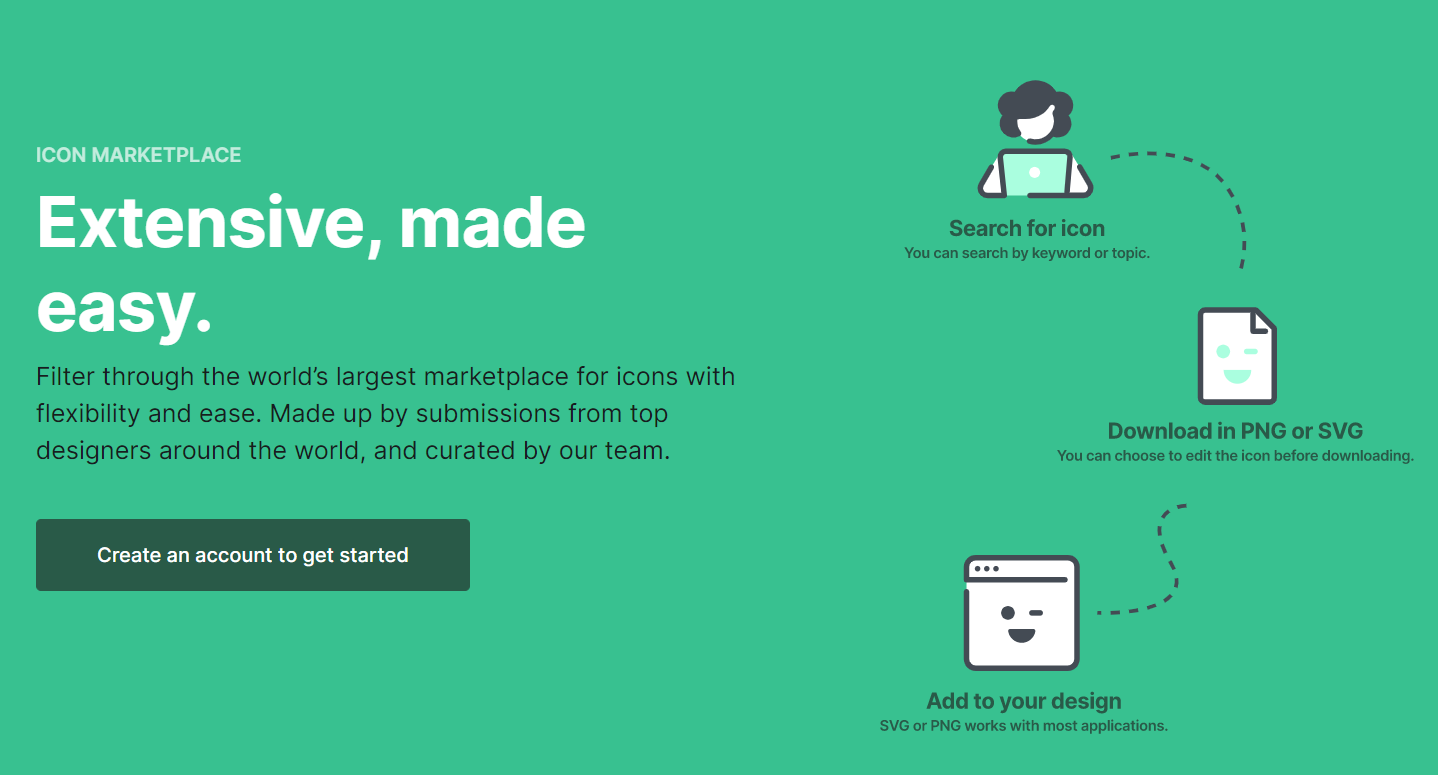 Iconfinder has more than 400,000 free icons and around 6,900 design families. For an efficient search, remember to select the "free" button in the left options bar, this way you will only see the free icons.
After selecting your icon, you can choose the size and format, as well as the rest of the icons with a similar design. You can also customize your icons before downloading like change the color and size.  They have all popular formats (SVG, PNG, etc.).
20.  Flaticon  – Quality icons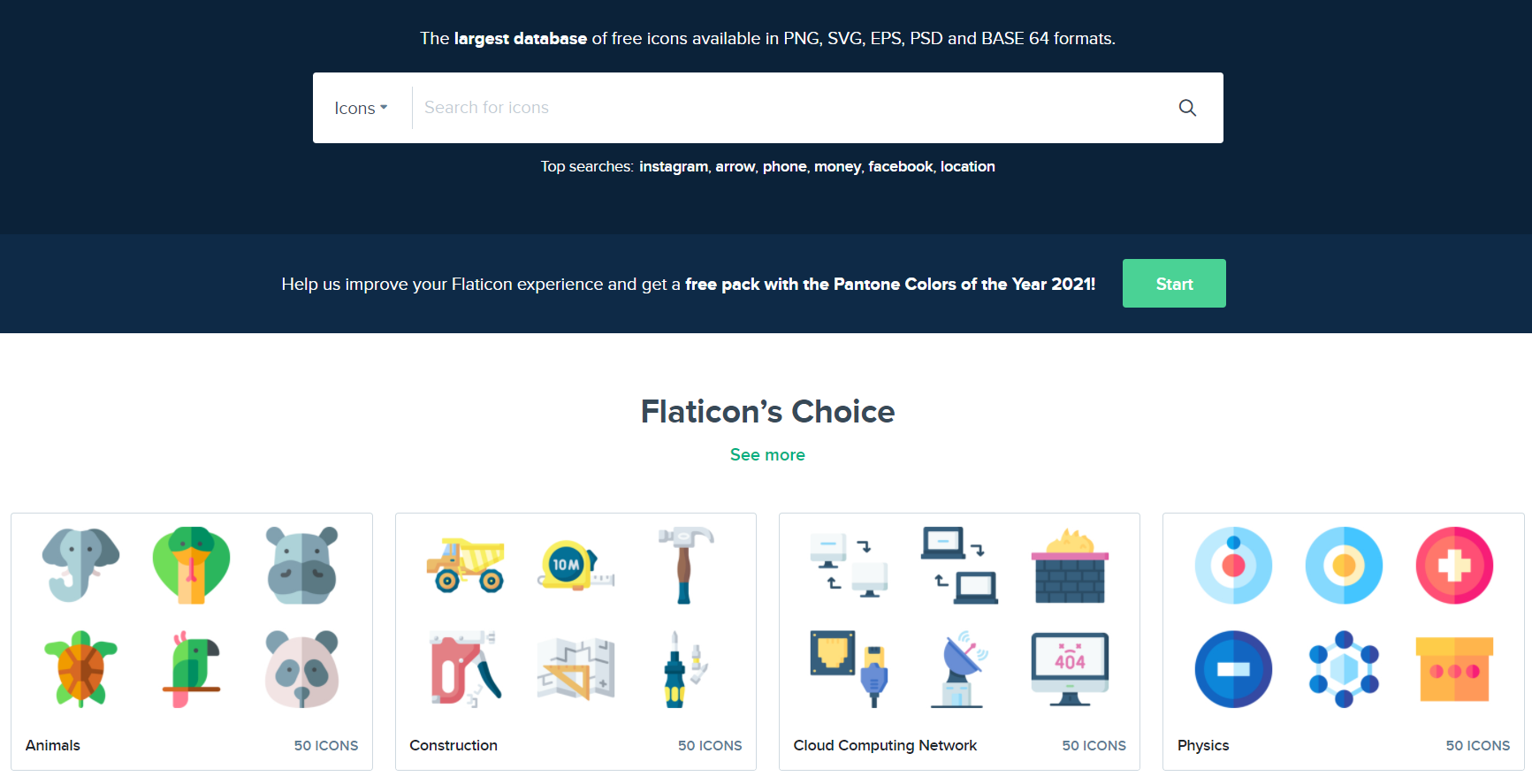 Flaticon is one of the best banks to get free icons. It is known for its huge variety and styles. You can search by keywords if you want something specific or take a look through the categories. You also have the option to download complete icon packs of 15 to 100 icons.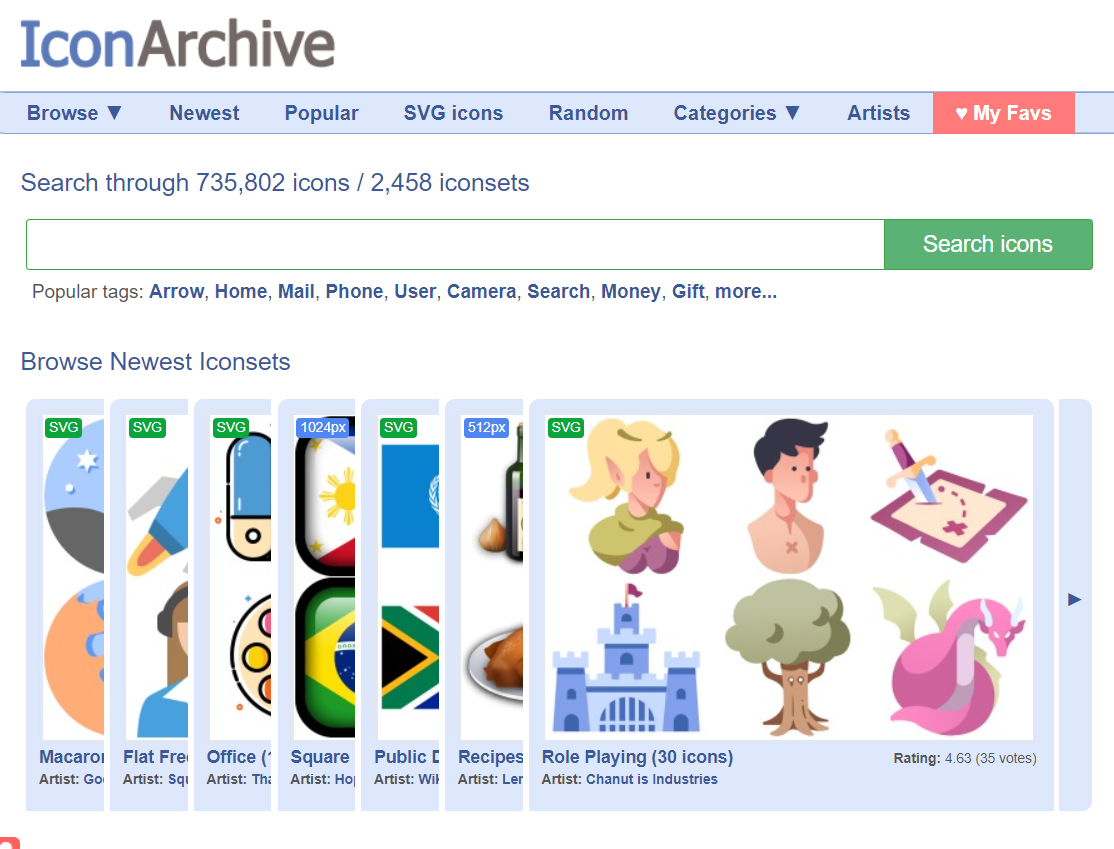 Icon archive has more than 40 categories so you will have no problem finding free icons for your content. In Iconfinder you can sort out icons according to Newest Sets, Popular Sets, SVG vector Sets, Most visited sets, etc.
22.  Roundicons  – Circular icons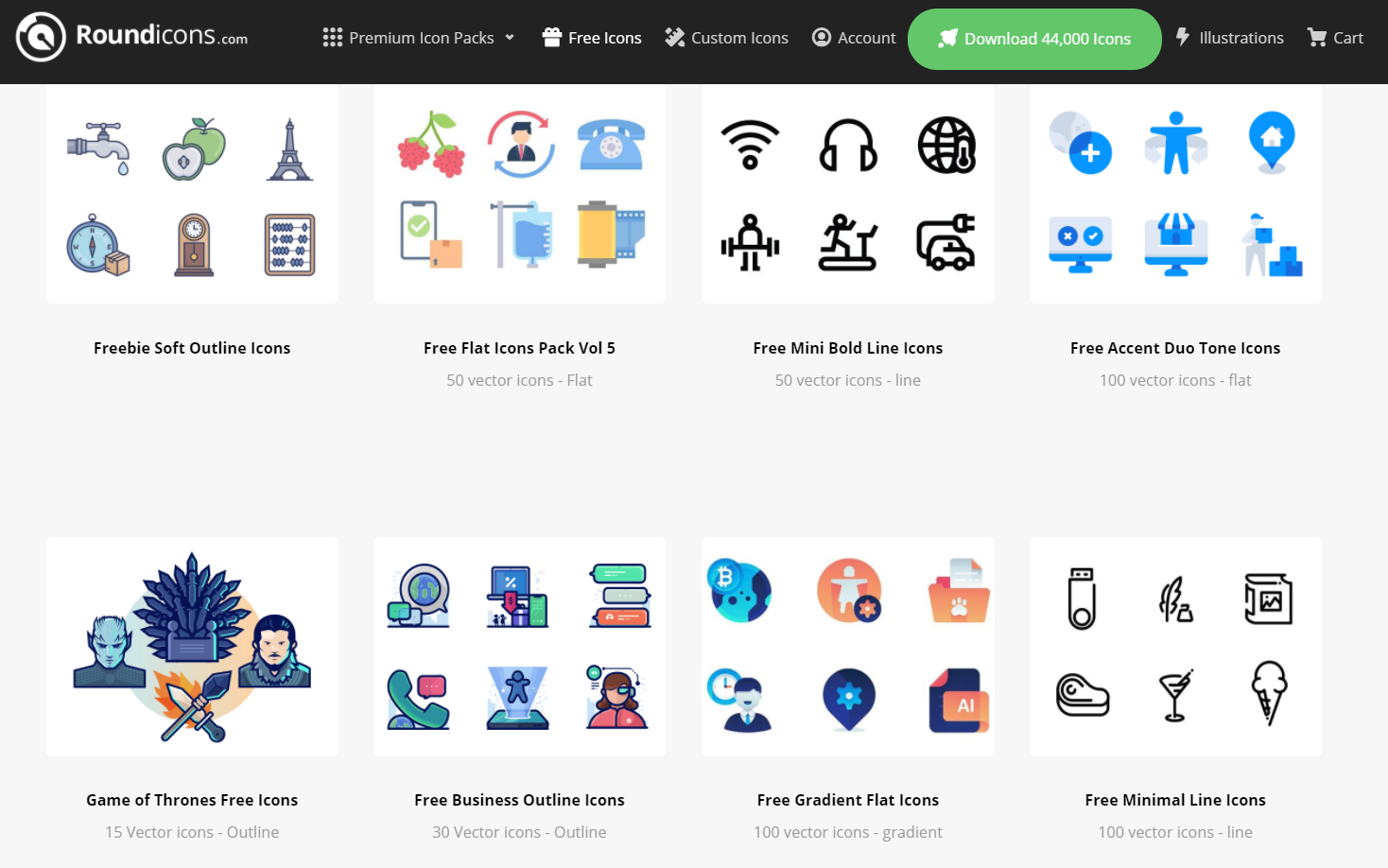 Roundicons is a bank specialized in icons and as the name suggests it specializes in round icons, so most of the icons here are in a circular format, great isn't it?
They purchase the premium icon sets and release them exclusively on their website to be used for personal and commercial use. You will find the best quality icons on their website. So if you are looking at some premium icons for highlighting context on your website, pop ups, and email. this is the place to be.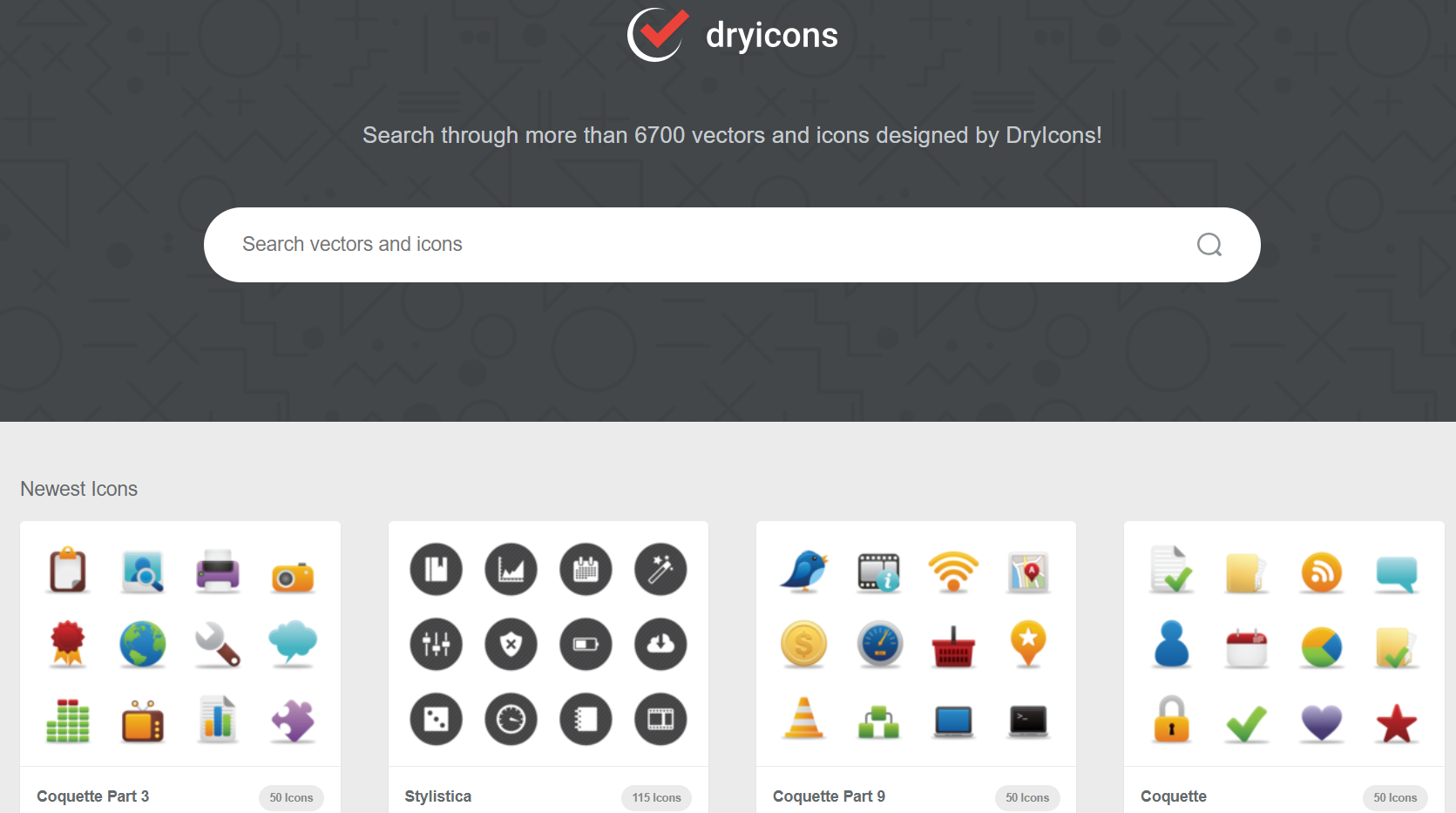 Dryicons have one of the best quality icons and vectors. As they have their own designers who make all the icons you will get the best content. It supports the SVG format. Scalable vector graphics (.SVG) are an advantage for designing because they weigh less than PNG and can be animated (the same as a GIF but weighing half). 
The only thing you have to keep in mind is that it is a professional format used mostly by graphic designers. Using SVG format icons and vectors will decrease the load on your server, thus increasing the speed of your website.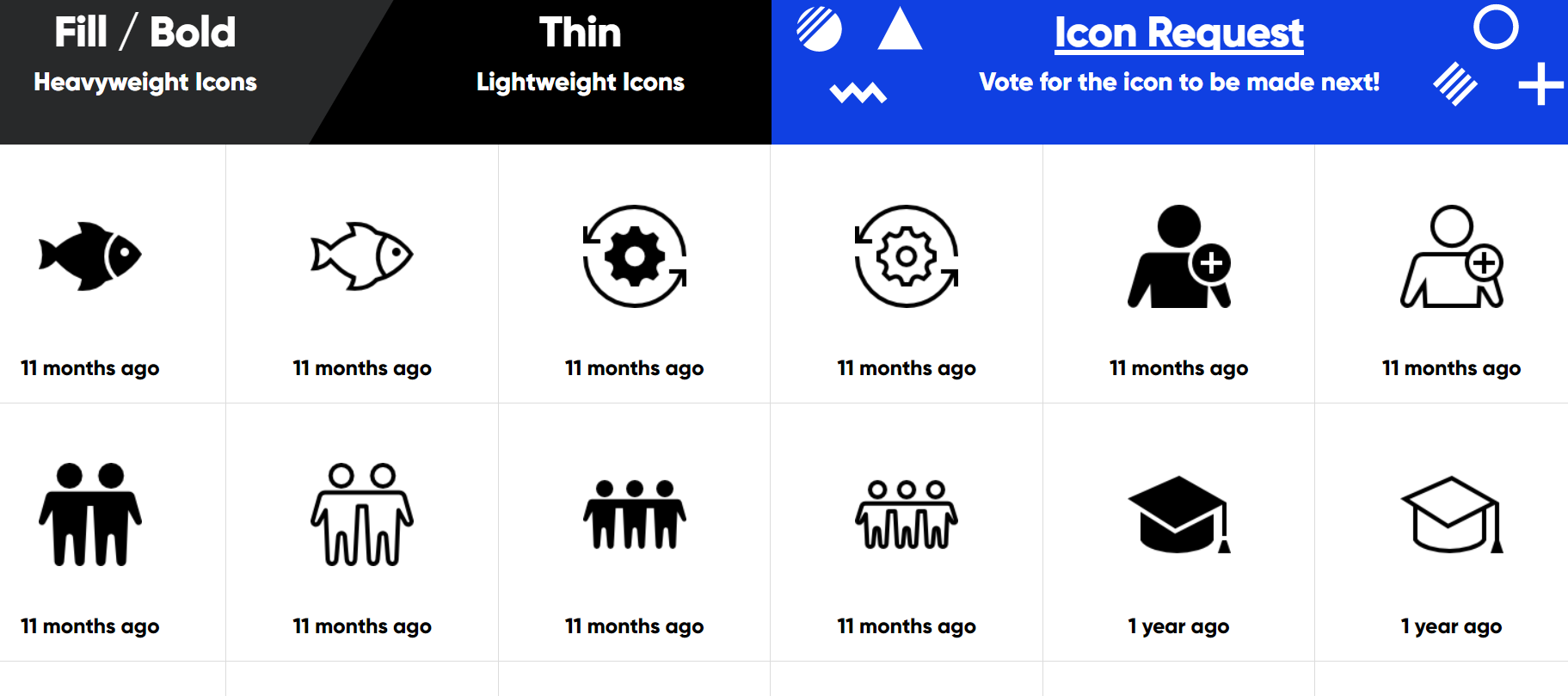 Iconmonstr lets you download original free icons. You can take a weekly look at Iconmonstr's new icon category as they keep on adding new icons every week. You can also check when these icons have been uploaded and sort them by date to get the latest designs.
They have more than 4,398 icons and 313 collections that you can download. You can edit the color, size and preview them on a black or white background.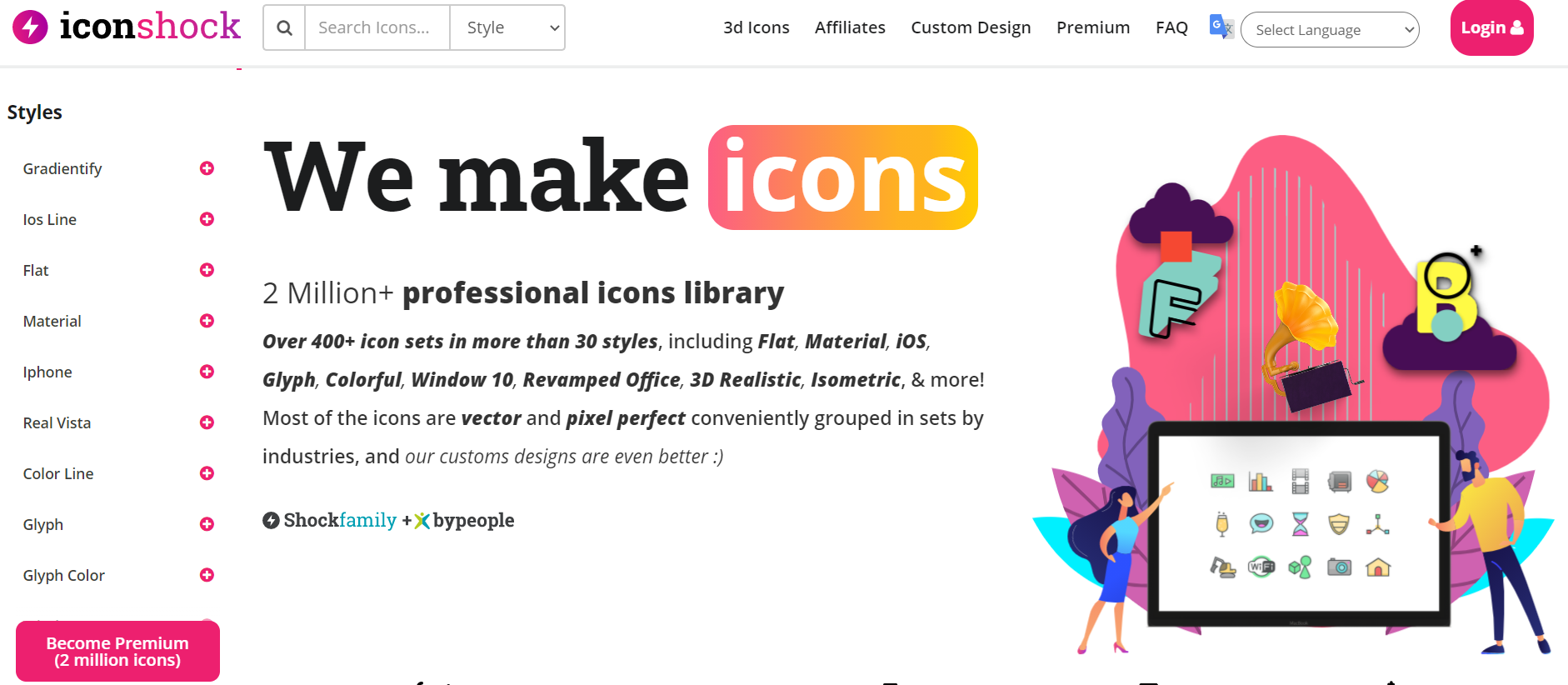 If you want free custom icon sets and don't mind putting in some effort, this is the place for you! Iconshock also offers 3D icons with dimensions 4000*4000 which is quite great. You can customize the icons yourself or opt for a customized paid design service. 
But let me warn you if you wish to customize your icons like changing the color etc. you need to download the icons one by one. If you directly click on the download button it downloads the complete set without the changes that you had made. Or you have to go for their paid plan. 
Note: I have used icon shock in the past just for their 3d icons. The free plan offers just the PNG version up to 128px.
Best vector banks for your designs
Vectors will give your website a professional look and will also help you make creative compositions and designs. Flat design icons and graphics are the current trends in web page designing. 
Why choose vectors when you are designing your content? Vectors do not lose quality, can be easily customized, and take less space. So Let's check out some best vector banks –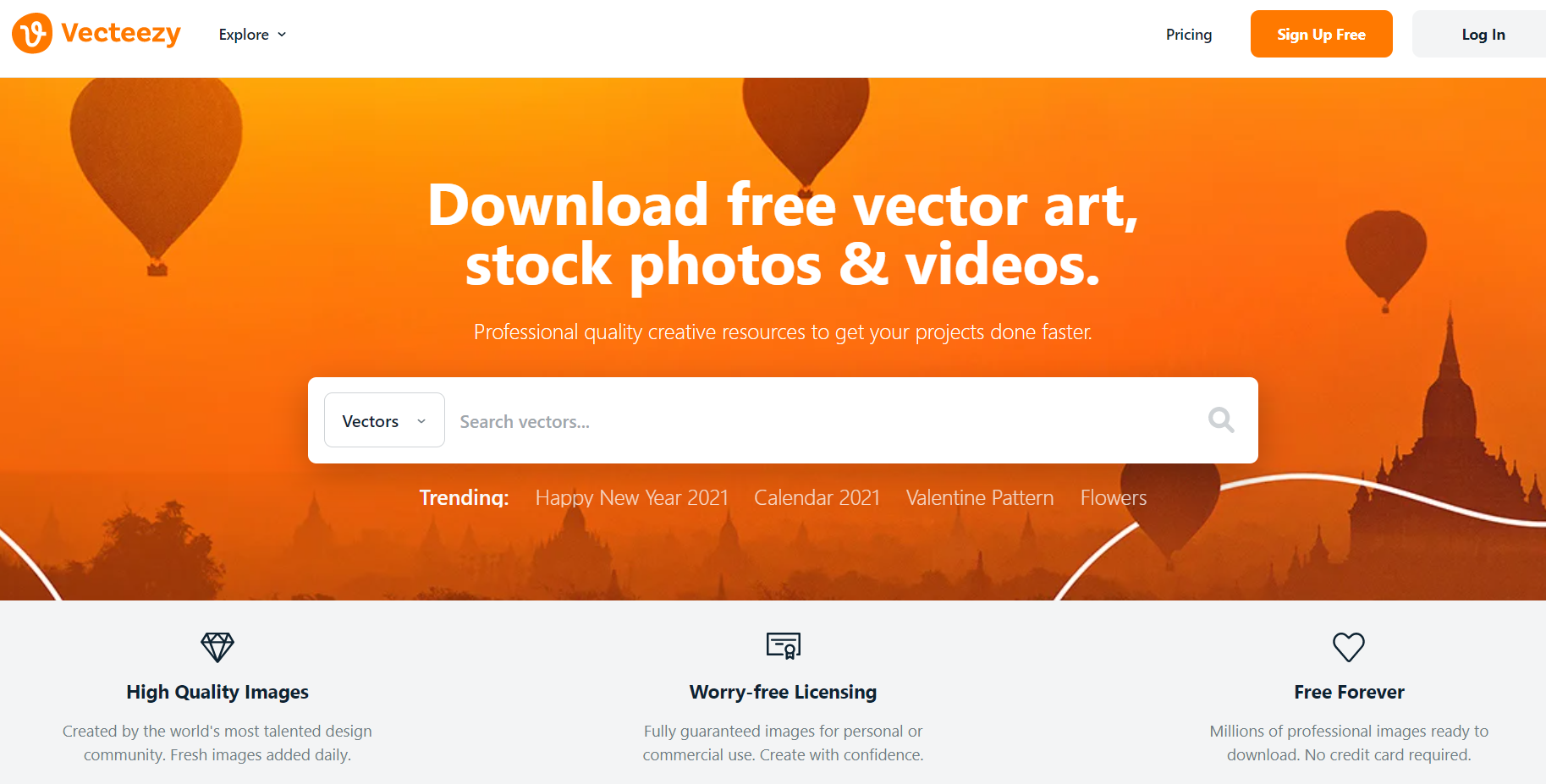 Vecteezy provides you with qualitative resources for your projects. You can search for any keyword and then filter it out to show only free vectors. There are more than 20 categories to choose from which gives you a wider collection for your blog vectors.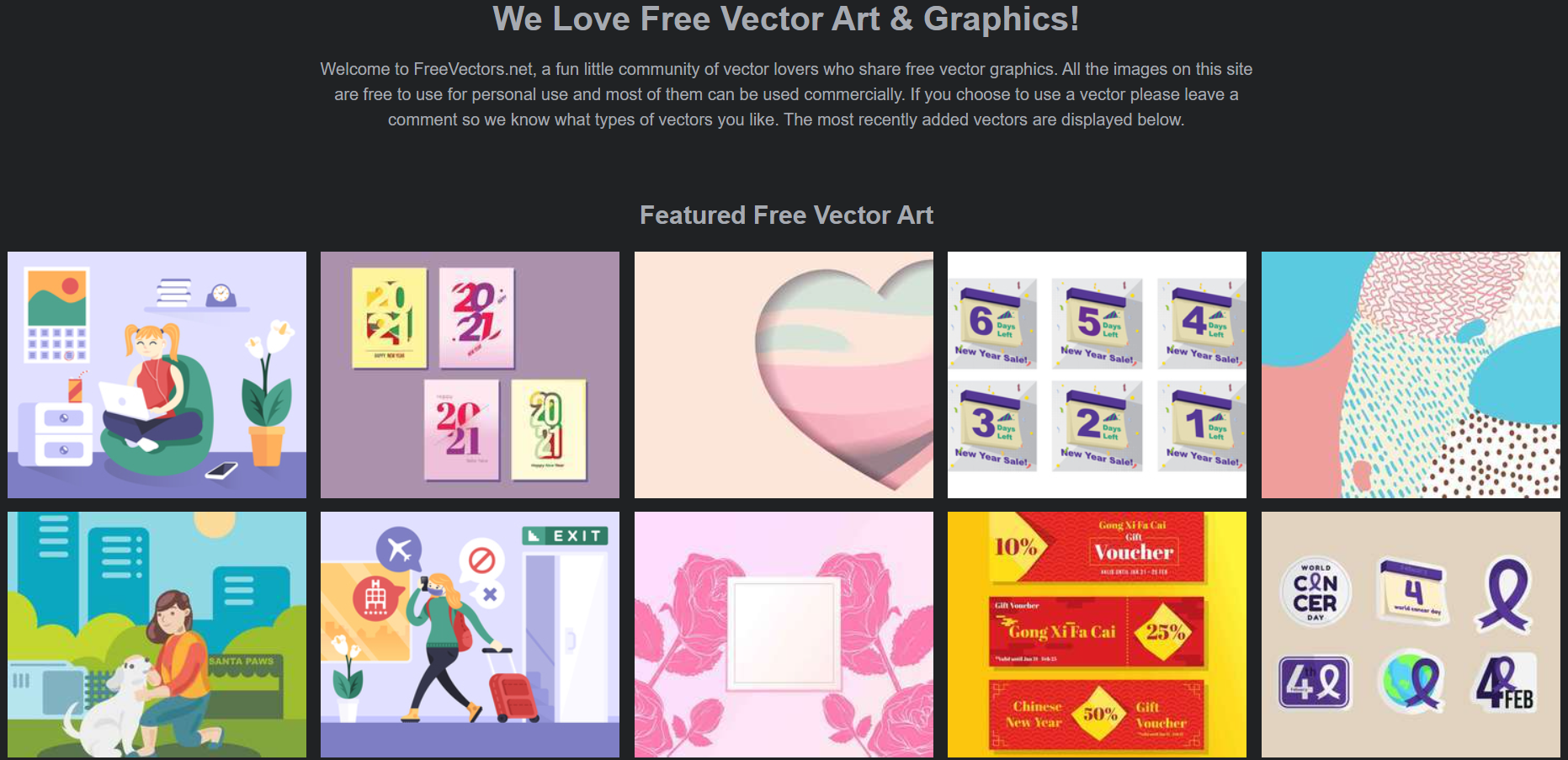 Freevectors is a community of designers that like to share their work. You can skim through countless designs, different creatives, and compositions that you can adapt to your website.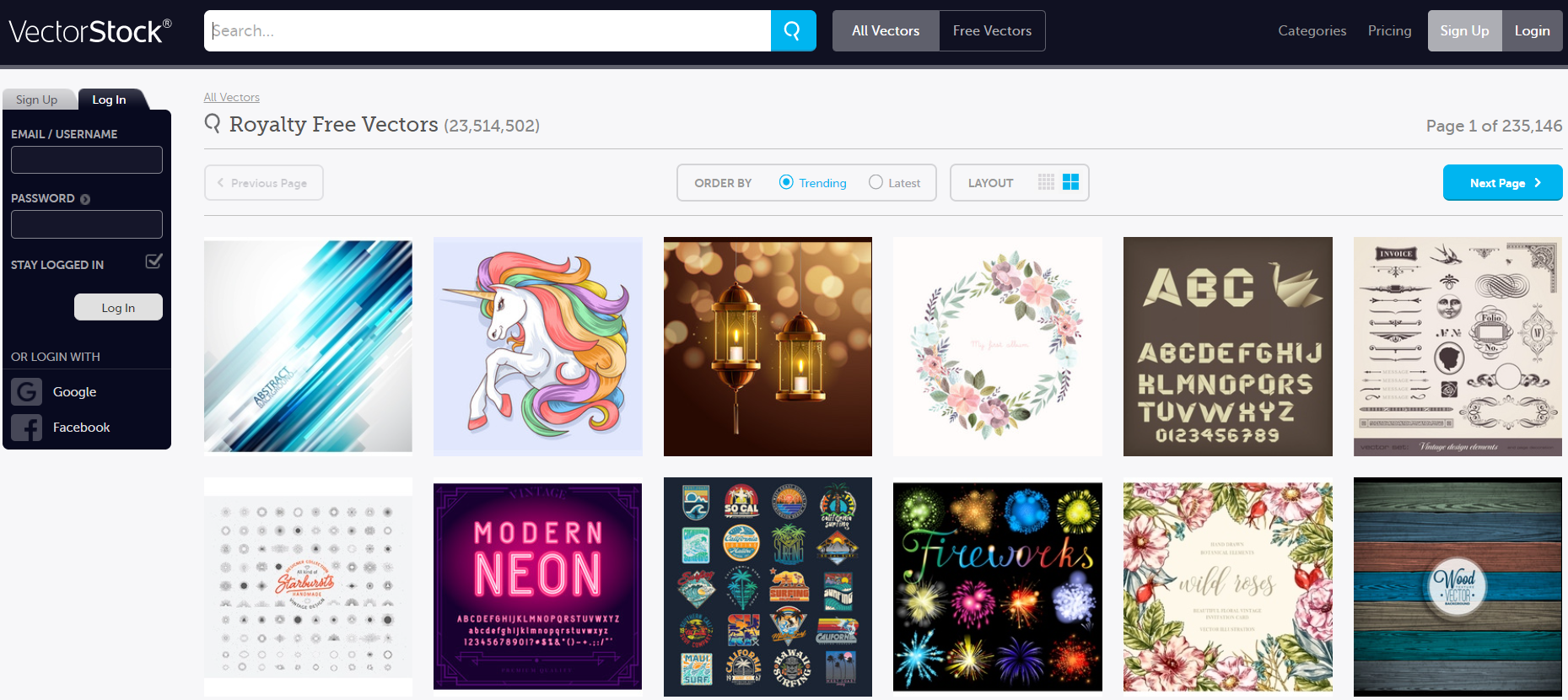 VectorStock lets you download clip art along with vector images. You need to visit the free vector section to download designs of your interest. There are over 100 pages of vectors to choose from.
The best banks of fonts 
Did you know that a font can completely change the style of your website? If well-chosen, it can become the best identity stamp and will make anyone identify your website/designs immediately.
You can use 3rd party websites to download & install different fonts to add personality and design to your images.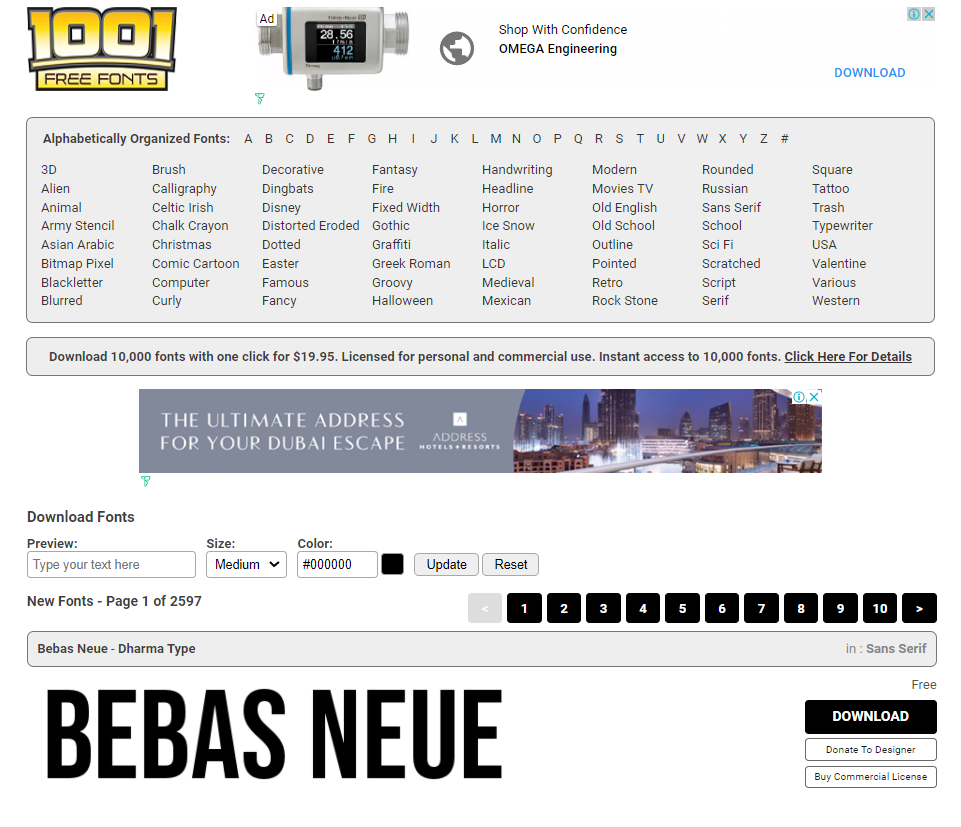 1001freefonts is a good resource for downloading free fonts. You can either search fonts by name. You can see the preview of the fonts and check how each font will look in different sizes and colors. I recommend checking out the top fonts category for the most used fonts.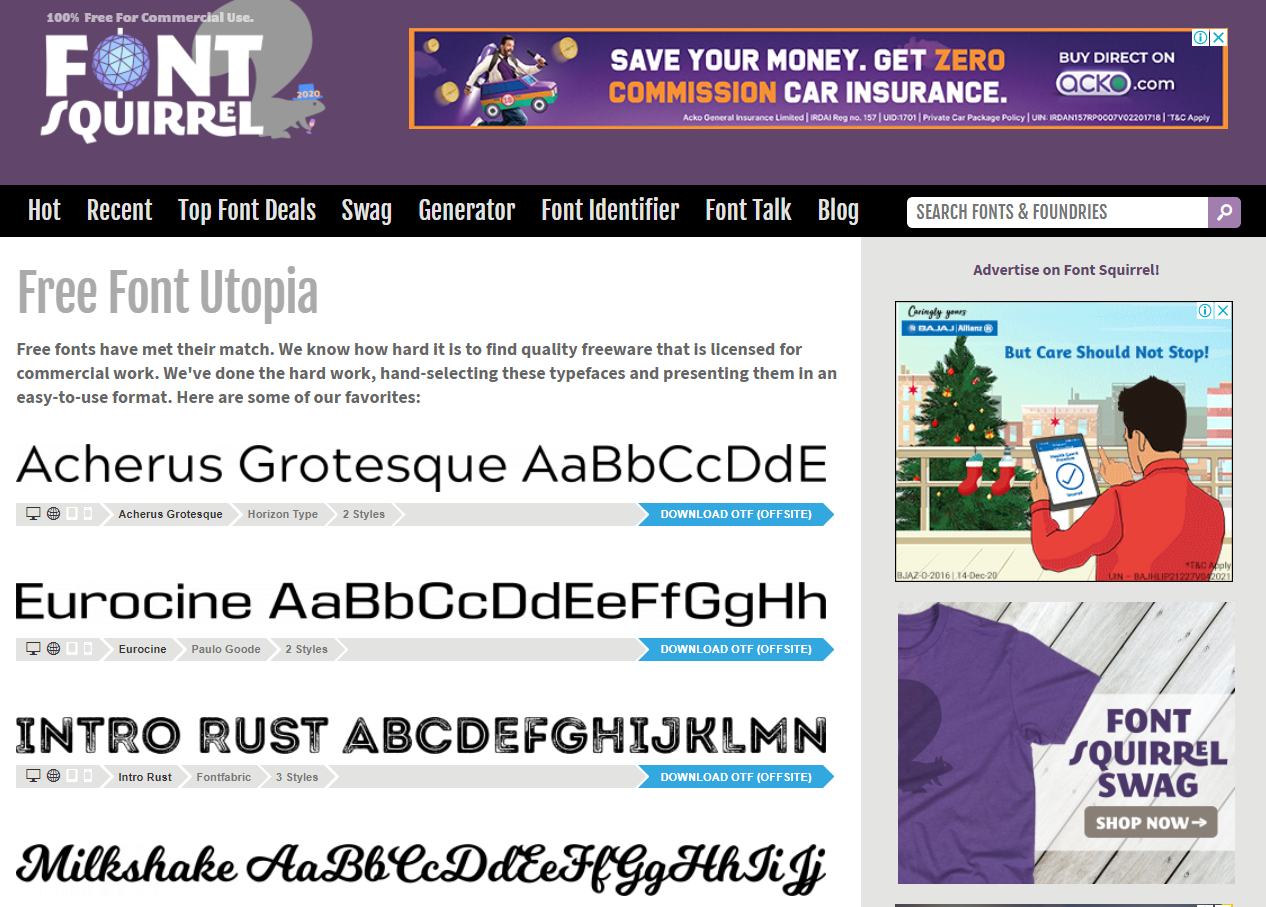 FontSquirrel has a variety of good resources. Take a look at the categories "Serif", "hand-drawn" and "Script" to see the most popular fonts.
They have a help forum "font talk" where you can ask about the name of the unknown font that you saw on the web and want to use in your own projects, experts will help you either get the same font or will suggest something similar to the font that you are looking for.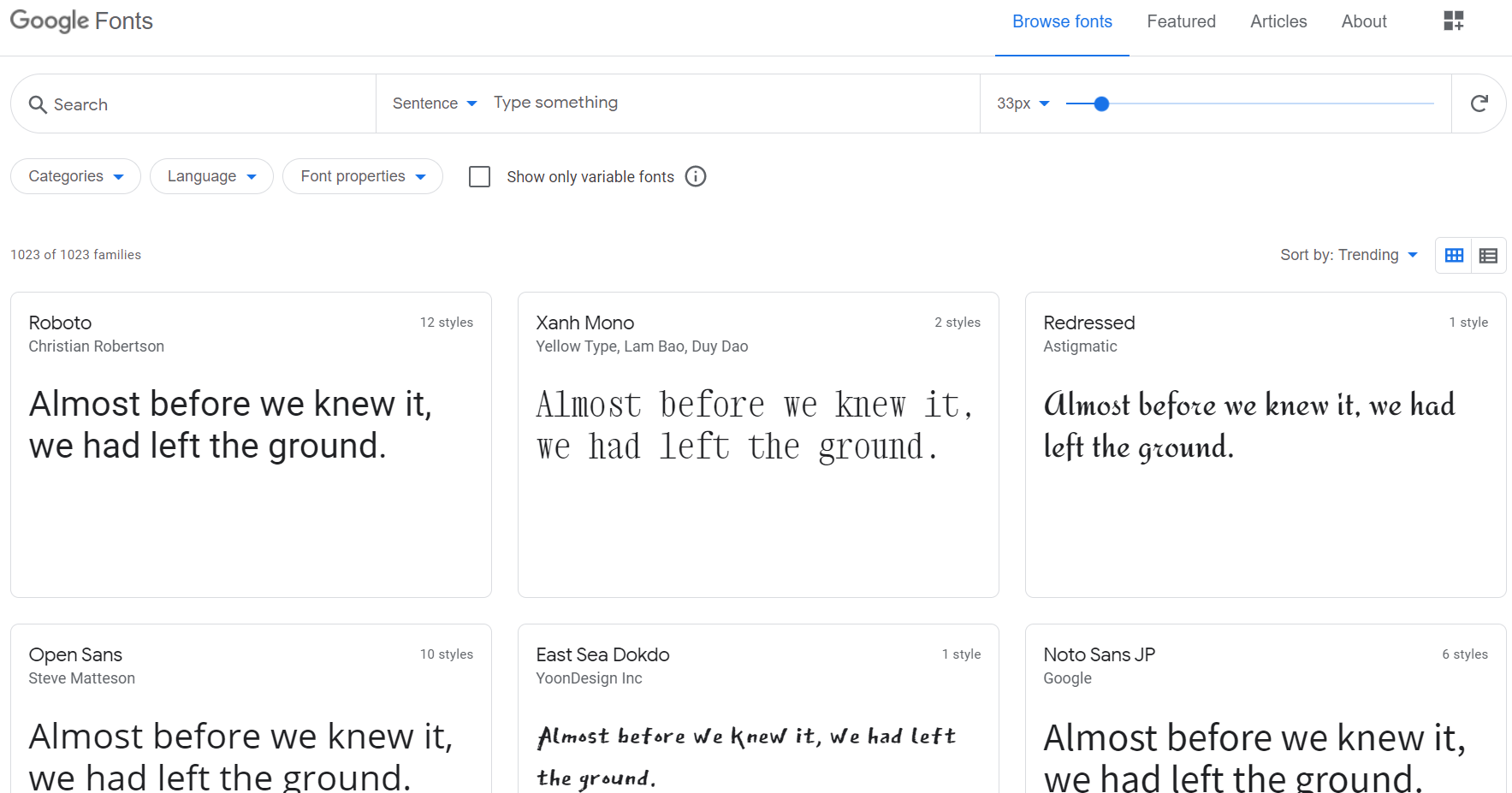 Google has its official platform for fonts where you can find the best-known fonts. You can easily check how fonts look in different languages. On Google fonts, you can sort fonts according to the number of styles, thickness, slant, and width of the fonts.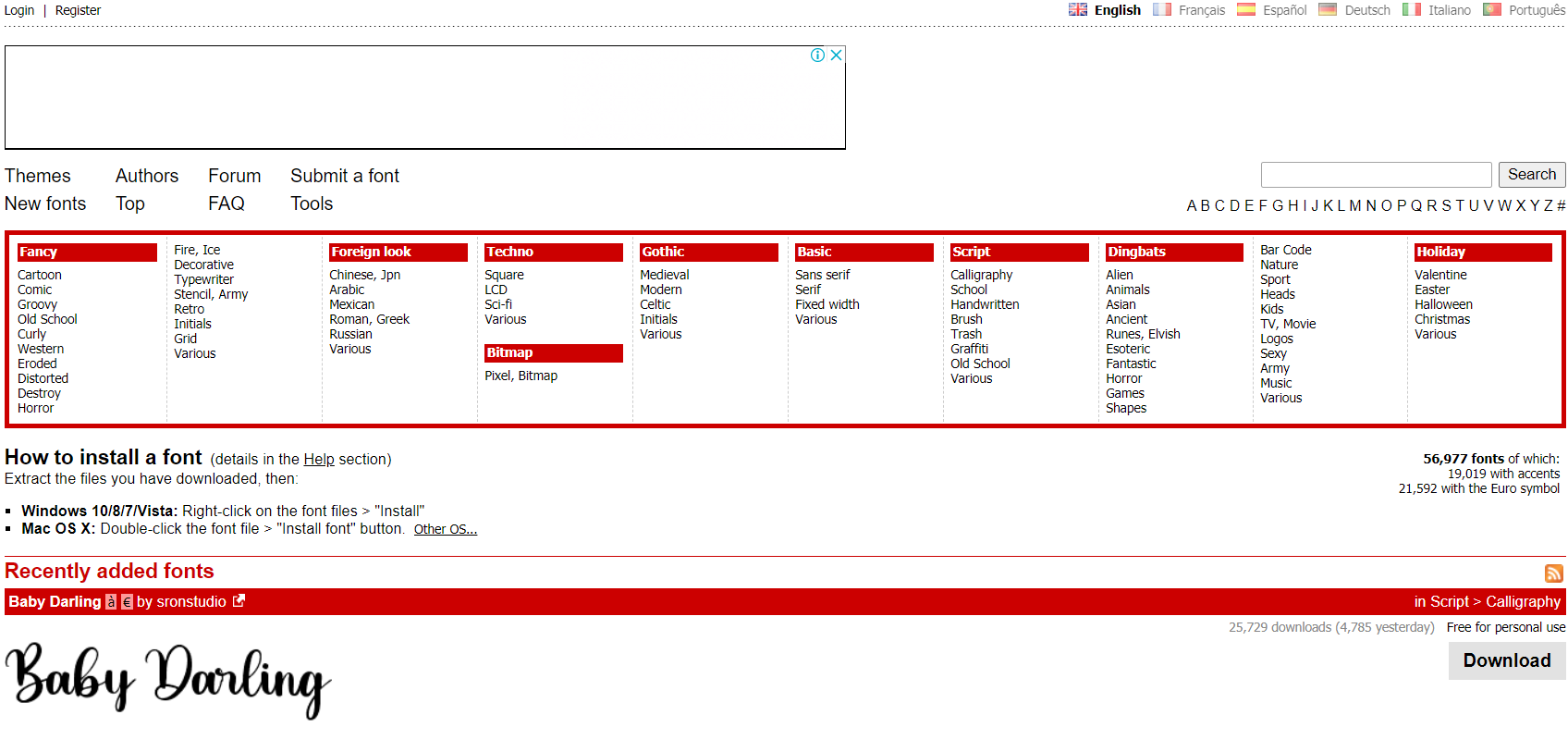 Dafont is my personal favorite. The collection is really thoughtful and creative. You can download the fonts to use in your projects.   
Banks for PSD templates
In this section, I will highlight other free image banks specialized especially in PSD files, they also have other creative resources like illustrations and backgrounds but our focus will be on PSD templates.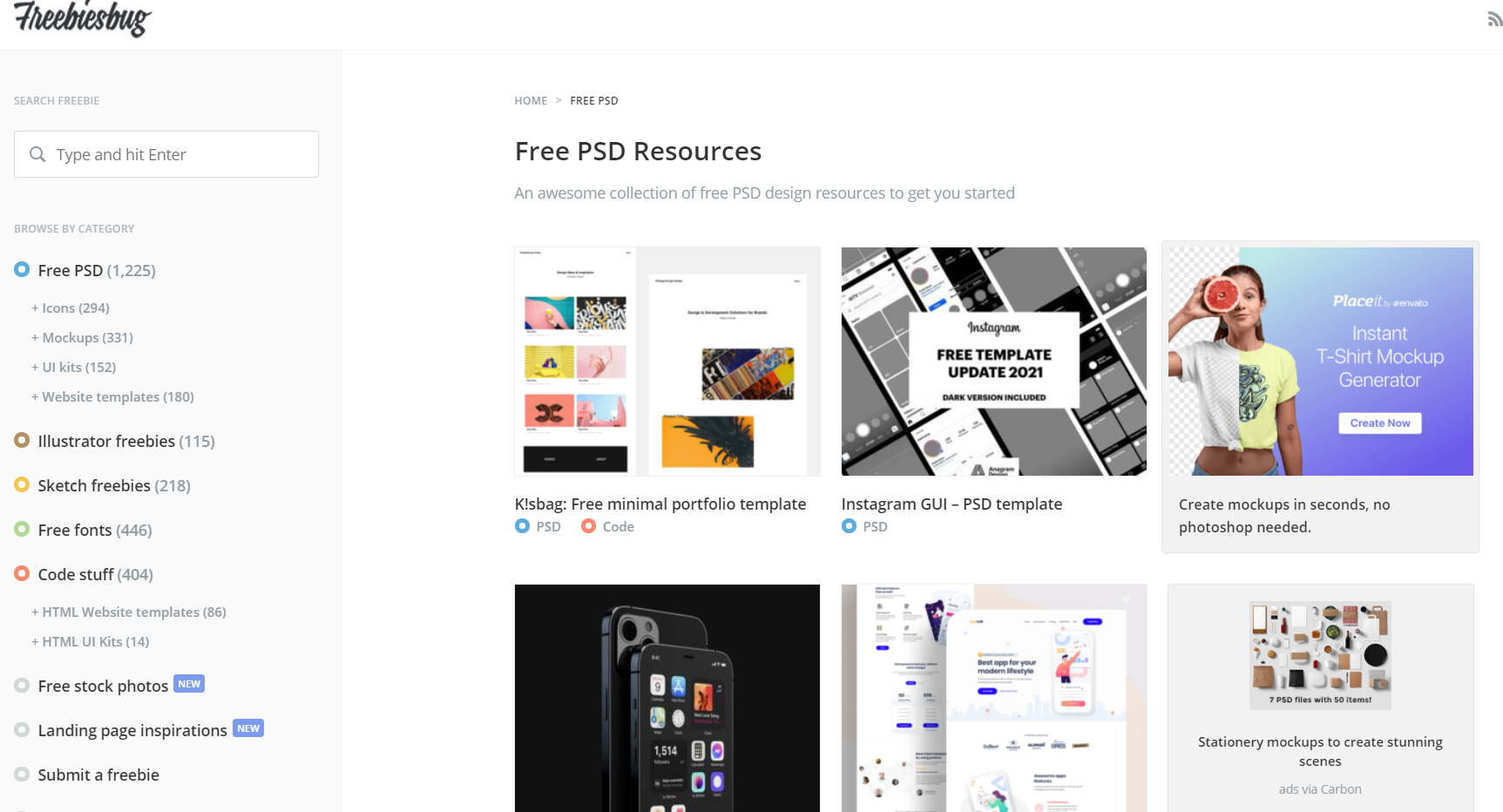 Freebiesbug is a bank of free PSD resources and templates that can be used to make pop-ups, posters, and advertising images. They have recently launched a section called "landing page inspirations" where you can check out different landing pages as well. It has templates for web design, documents, and graphics that can be useful for you.
You can use these designs to create appealing content like landing page design for your website, email design, etc.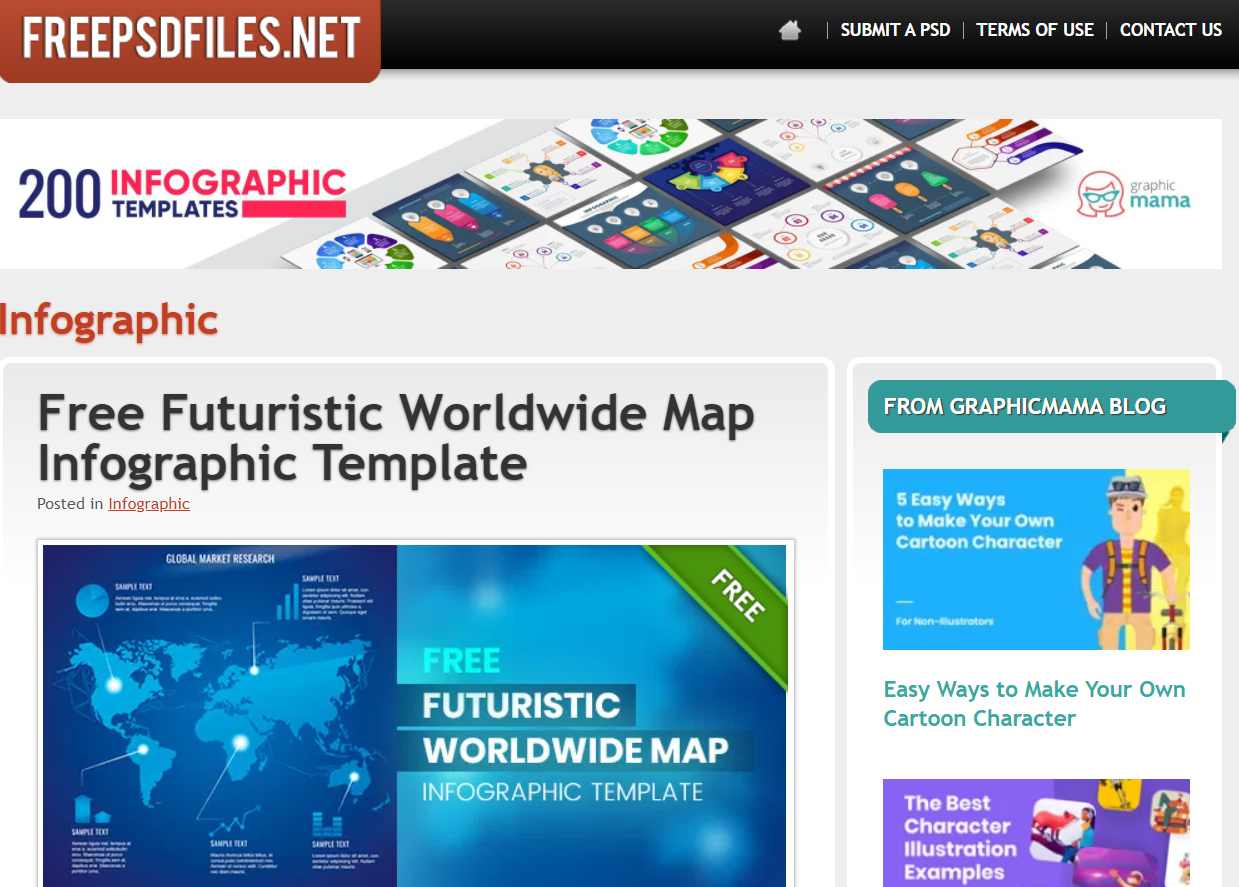 FreePSDFiles offers PSD graphics, templates, backgrounds, PSD business cards, PSD flyers, etc. It has some of the most original PSD templates that you can download and edit for your projects.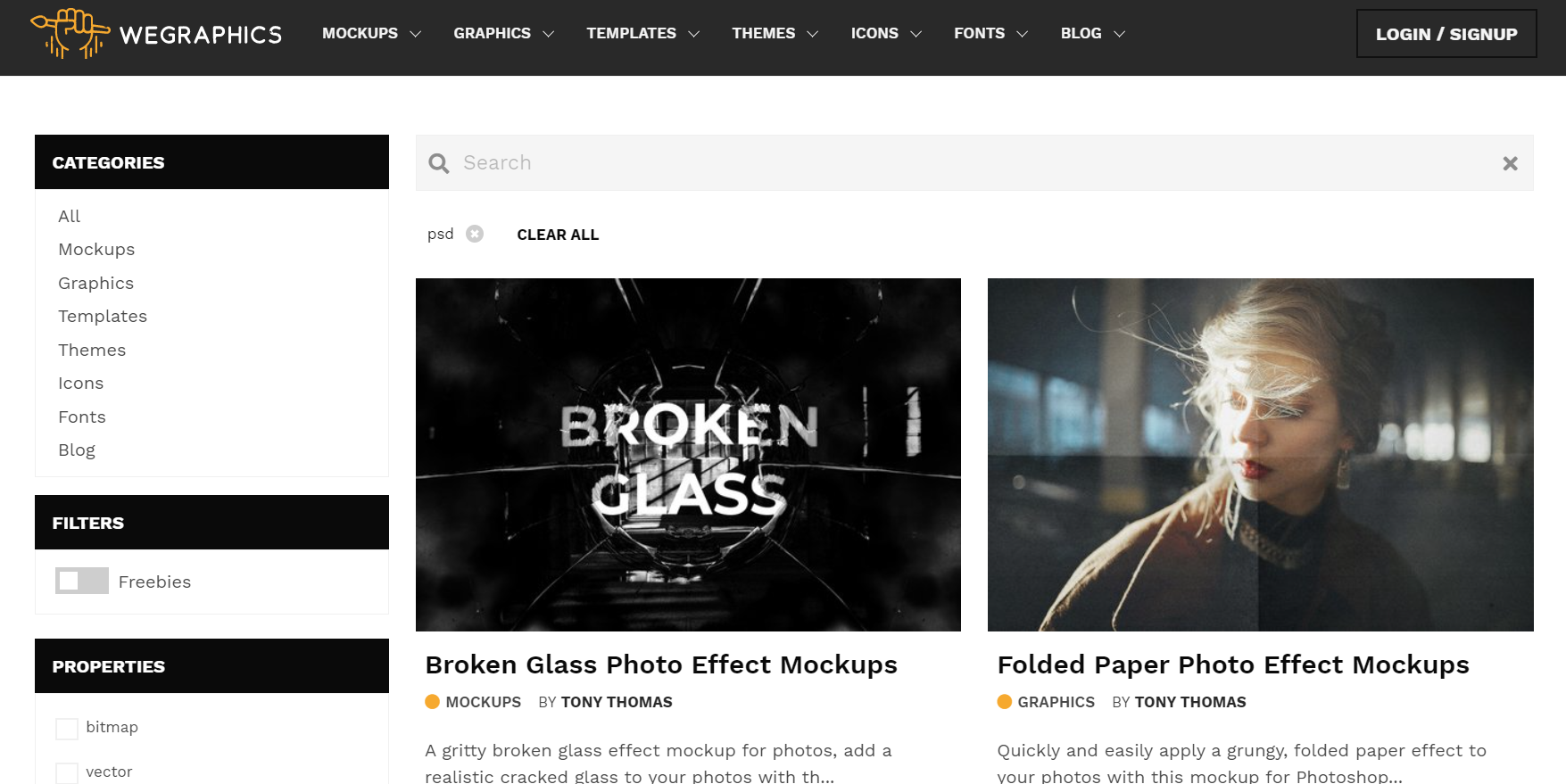 Wegraphics is a mixed platform that offers mockups, graphics, templates, themes, icons, and fonts. If you are looking for something more professional especially designed for explanatory reports, documents, and graphics, this bank of PSD templates may be a good alternative.
Conclusion
I hope this article has been useful to you as you create the best visual content for your website pop ups, emails, blogs, or website.
I want to conclude by pointing that according to a study, we are able to memorize 10% of what we hear, 20% of what we read, and 80% of what we see. So I would advise you to make your content more visually impactful to capture the attention of your readers & get more leads.
Author's Bio:
Aabhas Vijay is the founder of SMTPServers.co. He has a passion for marketing automation. On his blog, he teaches how to use a free smtp server to scale your business in the most cost-effective way.