Ecommerce continues to dominate the market and will continue to expand.
In 2022, it is estimated that $4.13 trillion will be spent on online retail purchases, and most transactions will happen on a mobile device.
How can you take advantage of that growth?
You will have to create leads and convert them into sales. Lead magnets are a great way to turn visitors into customers, and this article will explore 7 lead magnets that are sure to boost your conversion rates.
What are lead magnets?
In case you are unfamiliar with the term, lead magnets are a way to gather contact information from potential customers. Typically, an email address is exchanged for additional content or a reward.
These magnets will help you build an email list as well as showcase the value you provide to your consumers.
7 Lead Magnet Ideas
1. Free Webinar/Masterclass/Mini-course
A free masterclass, webinar, or mini-course is a great way to educate consumers and let them become familiar with your and your team's teaching style.
Think about a question, problem, or topic your audience asks about frequently.
A free course should satisfy your audience's concerns and act as a springboard to prompt participants to explore the topic more deeply.
If you offer courses, you can suggest one of your courses that will cover a topic in more detail.
Another way to offer education to your consumers is via a library of content. It will be up to you to decide what type of materials to fill your library with; however, there is an easy way to fill it – record your live events.
These videos can be uploaded into a library that is only accessible via a link sent to a user's email address. 
2. Free Consultation
People often need advice when they are first getting started with something. A free consultation is a great building block for your relationship with your clients. It will highlight your expertise and customer service skills.
What's more, you will get to know your audience on a more personal level, and they will get to know the people behind your business.
Similar to courses and webinars, ebooks and guides can be used to educate clients, support their learning, or provide instruction.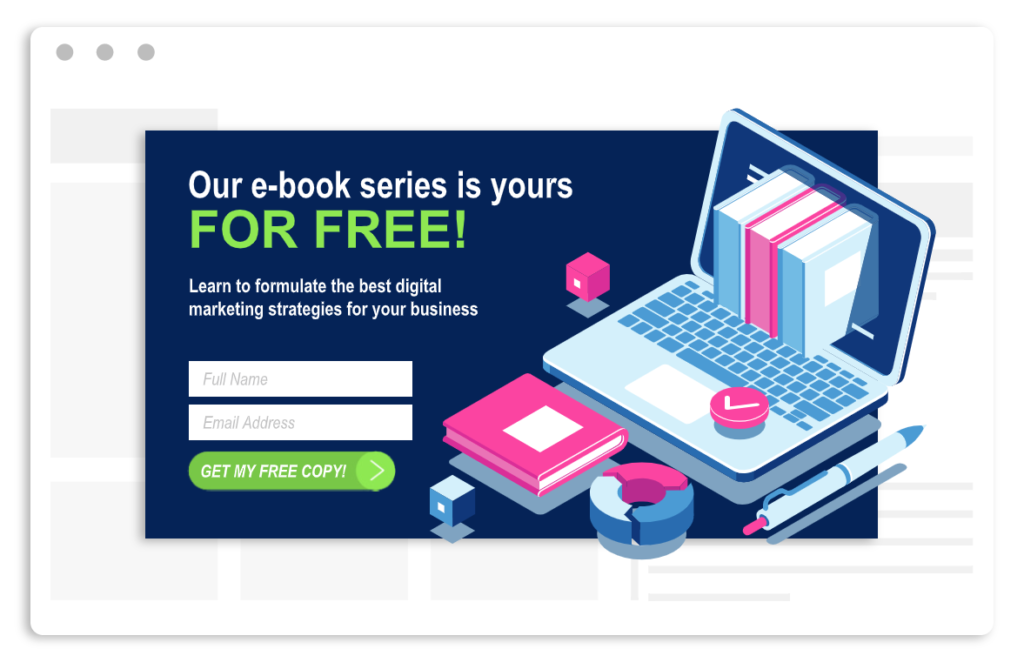 Templates are a great addition as well because most of the work is done for them, so all they need to do is fill in the blanks. These resources will draw attention to your knowledge and nurture your relationship with your audience.
Downloads can cover commonly asked topics, deep dive, into blog post subjects, or you can inquire about what people want to learn more about.
3. Contests & Giveaways
Giveaways and contests are a great way to grab people's attention. It offers an opportunity for those new to the business to try products risk-free while also catering to those who are already loyal to a brand. To enter, patrons will need to supply their contact information.
Contests require a little more effort on the consumer's behalf, but the benefits are immense.
When shared through social media, participant entries provide various perspectives on your products and services.
Hype is another element that contests cultivate. People will want to share their entries and watch the other contestants see what they come up with.
Prizes and contest requirements should be relevant to your brand and significant to your core audience.
4. Quiz/Test Results
Quizzes and tests are a fun and creative way to generate a personalized experience by narrowing down a catalog to items that suit the individual based on their answers. Plus, they will not be bombarded with your entire store selection which will make it easier to decide what they would like to purchase.
 5. Gifts & Samples
Samples and gifts are a way to entice patrons to purchase from you. Samples give you an opportunity to build loyalty with your brand since they can showcase your products without having to commit to a large order.
Like prizes, your gift/sample should be relevant to the buyer. Be wary of providing a sample or a gift of the same item that the user intends to purchase.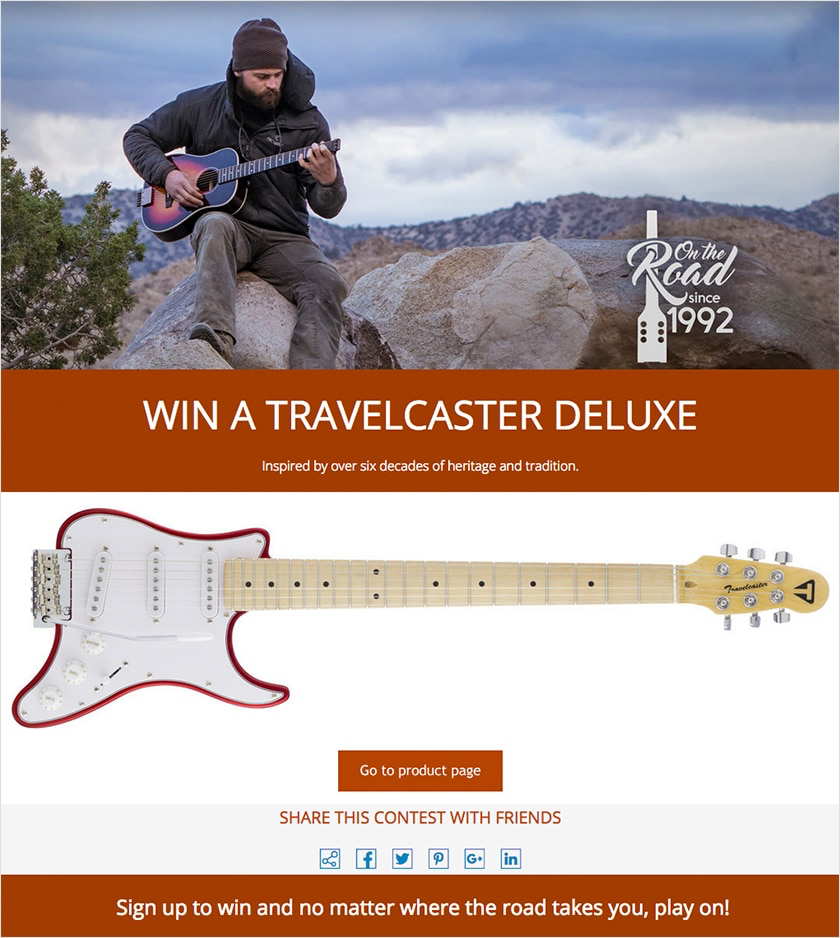 6. Free Shipping
There are several reasons why people abandon their carts. One of the main reasons is unexpected shipping costs, especially high ones. You will entice many shoppers with the reward of free shipping. 
Some businesses will choose to offset this cost by providing the cheapest and slowest option for shipping.
Thanks to express delivery, consumers now expect fast shipping. If you choose the slower option, make it clear to the client when they should expect to receive their package. 
7. Discount/Coupon Code
Discounts and coupon codes are easy to develop. Typically, they provide the consumer with a percentage or dollar amount of their first order.
You will have to determine the amount you would like to discount. Too low of a discount can deter consumers, but too high of a discount will devalue your products and services.
Moreover, a high volume of high-percentage discounts will add up and lower your revenue.
Additional Considerations
Regardless of the ideas you choose to employ, there are some strategies and general design elements to take into consideration.
Keep in mind that lead magnets can be off-putting for many individuals since they do not want their email or phone spammed with messages and calls, or worse, having their contact information sold.
This deterrent has caused some companies to ask for a zipcode or location instead. Unfortunately, this will not help you build a contact list, but it can help you build rapport with visitors.
To Pop-up or Not to Pop-up
Most websites choose to have a pop-up when visitors land on their site, but this may not suit your audience. Some audiences are perceptive to magnets embedded into pop-ups because the magnet grabs the user's attention.
You will need to figure out where the best place is to push a lead magnet. You can use A/B testing to hone in on where the most influential points are including lead magnets.
Additionally, you can use a sales pipeline to help you forecast the best time to push a lead magnet. For example, the end of the year may be a good time to push educational sales magnets because people tend to look for self-improvement items around that time of year.
Know Your Audience
If you are able to, try to tailor magnets to the type of consumer on your website. A returning customer may become annoyed with a discount code for first-time customers while a download magnet piques their interest.
If you are unable to focus on individuals; then, try A/B testing for what type of magnets work best for your company.
Design
The design of your lead magnet can make or break your hook. It may seem obvious; however, your lead magnets should match your branding.
This will keep your site cohesive and make it easy for consumers to identify the piece as legitimate and related to your business.
Additionally, they should be simple and easy to read. Cluttered designs are off-putting and will make it hard for the consumer to understand what they are signing up for and what they are receiving in return.
Images and graphics do what words cannot. Images, especially with giveaways or contests, show exactly what participants can win without having to read through blocks of text. Content will be easier to digest and more appealing to the eyes.
Links, codes, etc, should all be sent to their email (or another contact point). As you create your lead magnets, you want to make it clear that the individual's point of contact is the key to accessing materials. If this is not obvious, then, some may choose to input false contact details. 
Feedback
When in doubt, ask for feedback. Surveys that come from email lists or as pop-ups on your site can give you insight into your audience's perspective and can give you new ideas to try. Reviews are another great resource to learn more about what works and what does not.
On your site, they can help others choose between products, and there are many ways Google Reviews can benefit you and your business. Some benefits include improving your SEO ranking, directing traffic to your site, and helping new visitors understand your company's reputation. A good reputation may make potential customers more comfortable with giving their contact information to your business. 
Conclusion
These are just a few of the countless lead magnets you can integrate into your site. They will help you build an email list as well as rapport with potential clients. Once you optimize your magnets, you should see improvements in your leads and conversion rates.
Start utilizing lead magnets with pop-ups. Create your popup for free here!