What's the average engagement rate you get from your blog posts? Do you get shares, likes, and comments that do a steady job of increasing your following? Or do your articles seem to vanish in the sea of content being churned out every day?
If you look at all the possible ways to publish content online in 2021, you'll find that there are at least a dozen exciting formats you can try out. But, it is without a doubt that blogs still reign supreme.
According to available data, there are approximately 500-600 million active blogs on the internet. That means one-third of all websites are geared towards content publishing.
And, in truth, that's no surprise. If we look at all the possible benefits of blogging – monetary and marketing-related – it's clear why individuals and brands alike want to continue writing blogs.
But if you're one of those individuals or brands, there's one thing you have to understand. To stand out in such fierce competition, you have to publish content that is 100% optimized to achieve results. And that means writing the absolute best blogs you can.
So, if you're ready to put in the work that'll get you results, these are the nine things you can do to make your blog posts more engaging.
1. Write for Regular People
Have you ever wondered about the number one mistake writers make when writing for online publishing? Well, even if you haven't, we'll tell you anyway. It's allowing them to get carried away.
You see, most blogs aren't meant to be read by rocket scientists and literature professors (though there's definitely a market for this type of content as well). No, they're written for regular people. These pieces of content have to consider the average reading level (which is equivalent to a 7th/8th grader) and the fact that people don't read anymore – they skim.
So, how can you work your way around these two obstacles and still communicate your ideas (however complex) without losing reader attention? Well, one solution could be to break up long walls of text.
When writing, think about all the things you can do to make your content skimmable.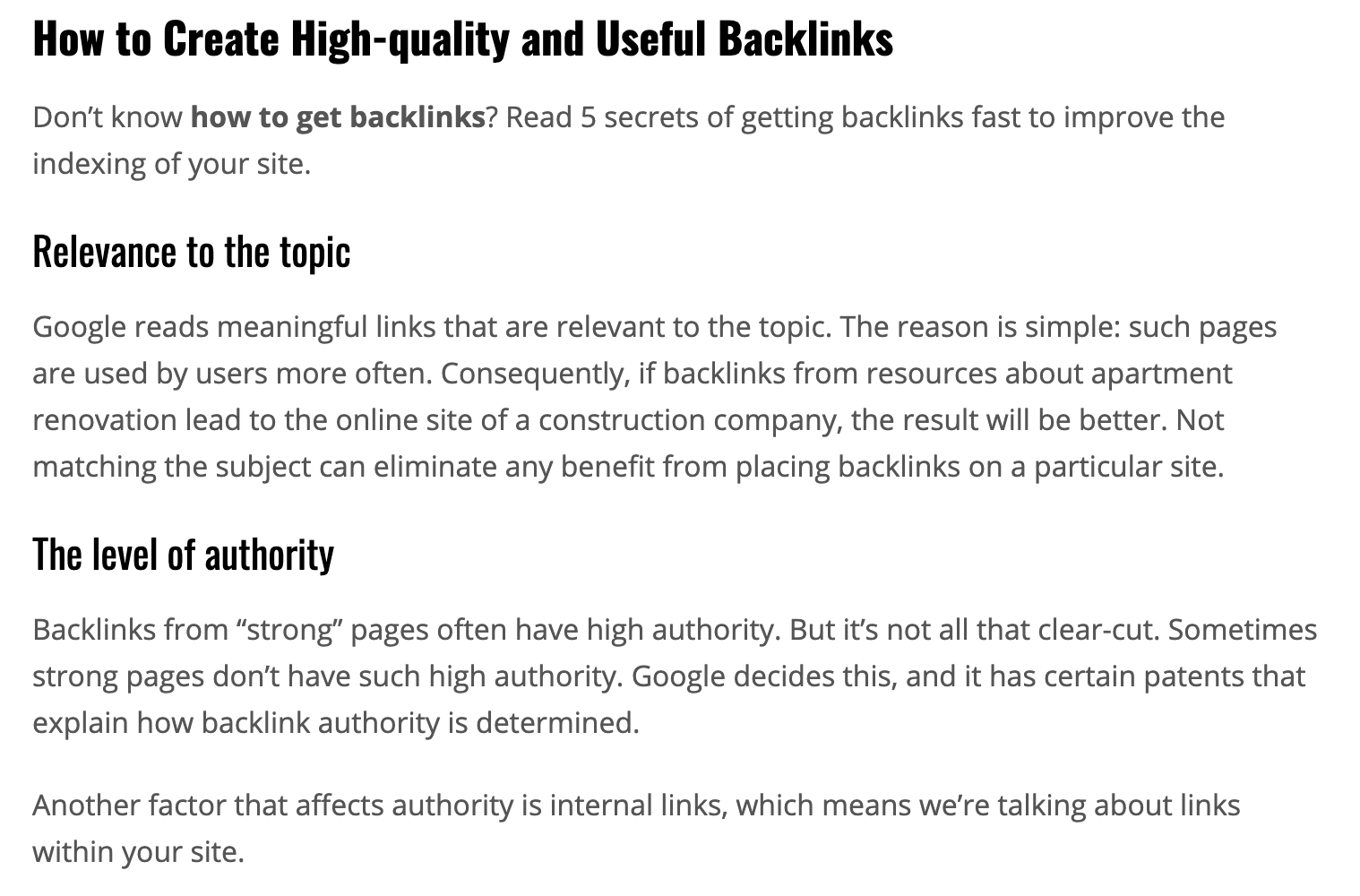 Format your text with bullet points when listing more than two items.

Shorten sentences and paragraphs and avoid using complicated language.

Check and improve your grammar and readability scores with free grammar-checker tools

Find additional ways to guide readers through your content, like the tables and frames used in

this post by Eachnight

.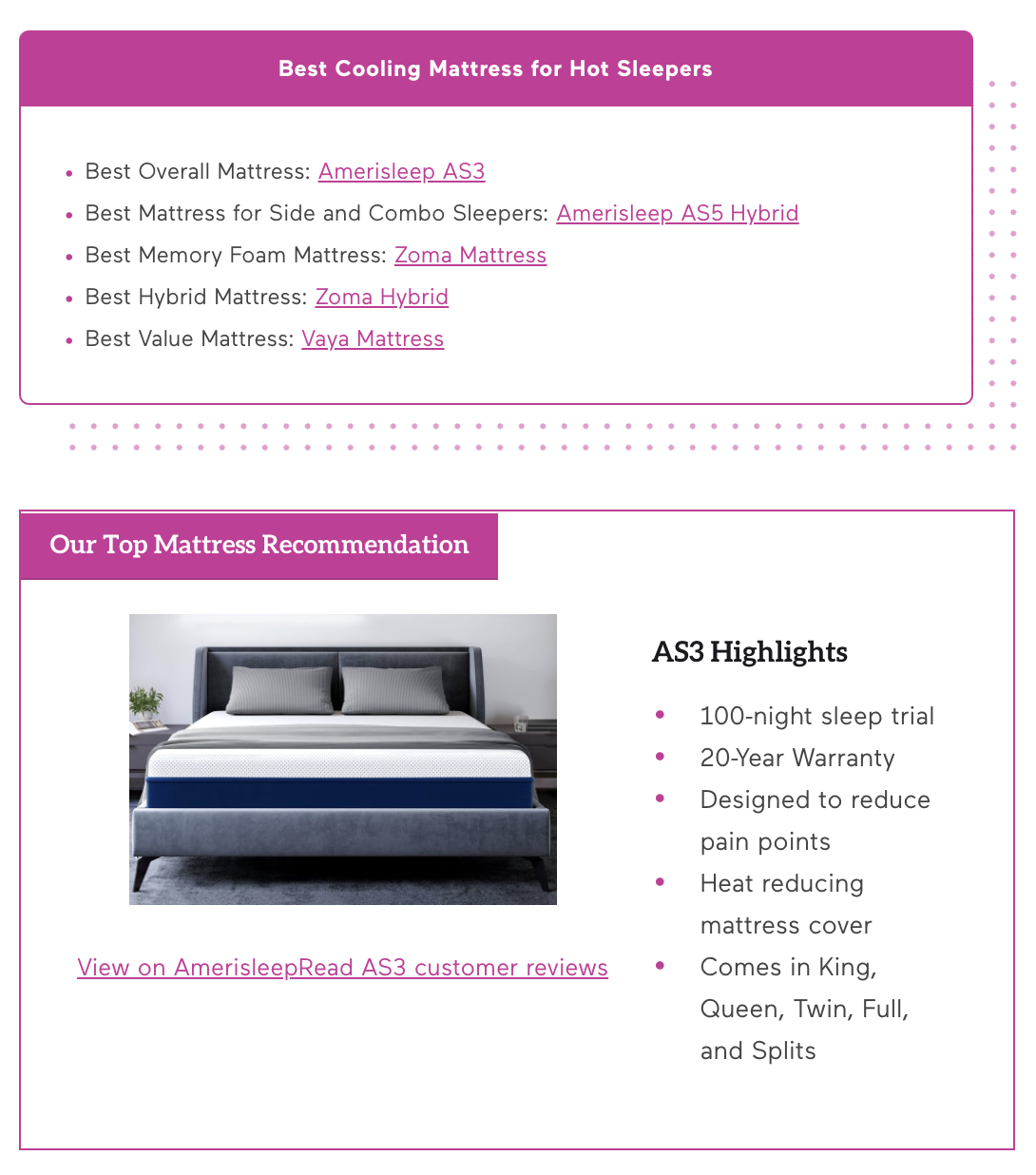 2. Include Visual Information
Another super-easy way to make your blog posts more engaging is to enrich them with visuals.
Knowing that the human brain does a much better (and quicker) job at processing visual information, try to find ways to include these in your blog posts. Whether you choose to add photos, screenshots, create infographics, or film videos is entirely up to you – and your budget. But, rest assured that they will do an excellent job of elevating your content and making it compelling to your target audience.
For inspiration, check out how effectively Realthread uses images to explain the differences between fonts and how they can impact T-shirt design.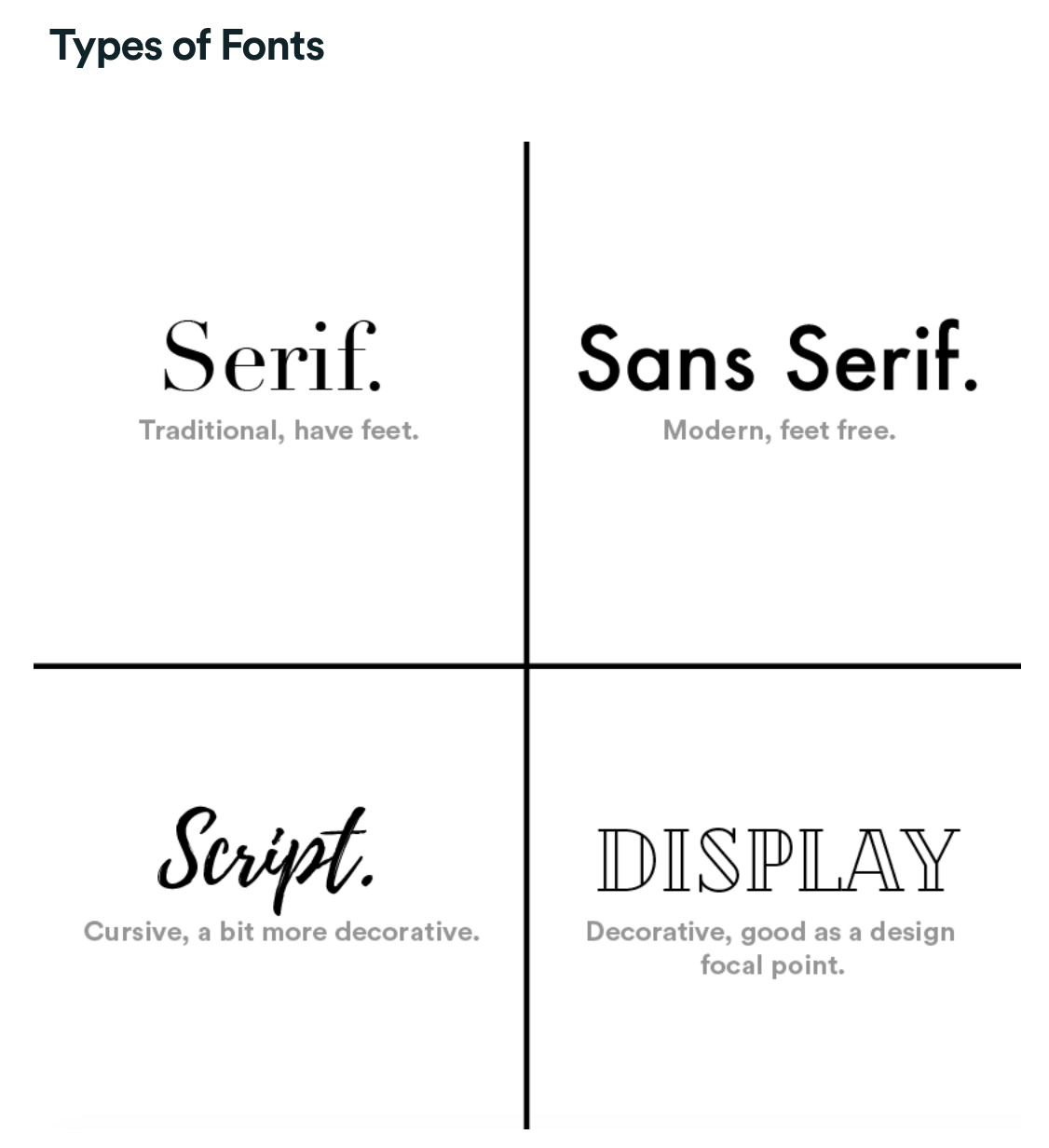 It's also good to know that web users prefer to consume visually attractive content. In other words, when presented with two similar blog posts where one has a noticeably better design, they're very likely to choose it over the plain one.
3. Experiment With Interactive Elements
When your goal is to increase engagement rates on your blog posts, it's not a bad idea to give your readers something they can actually interact with.
But the thing about interactive elements isn't just that they're an eye-catching gimmick you can use to keep people around longer. They can also play a key role in boosting conversion, collecting data, or even building up your reputation as a trustworthy source of info in your niche.
An excellent example of an interactive element used to increase engagement on a blog post comes from Transparent Labs. This supplement company decided to create a calorie calculator that would tell readers how many calories they should aim for in order to achieve their fitness goals.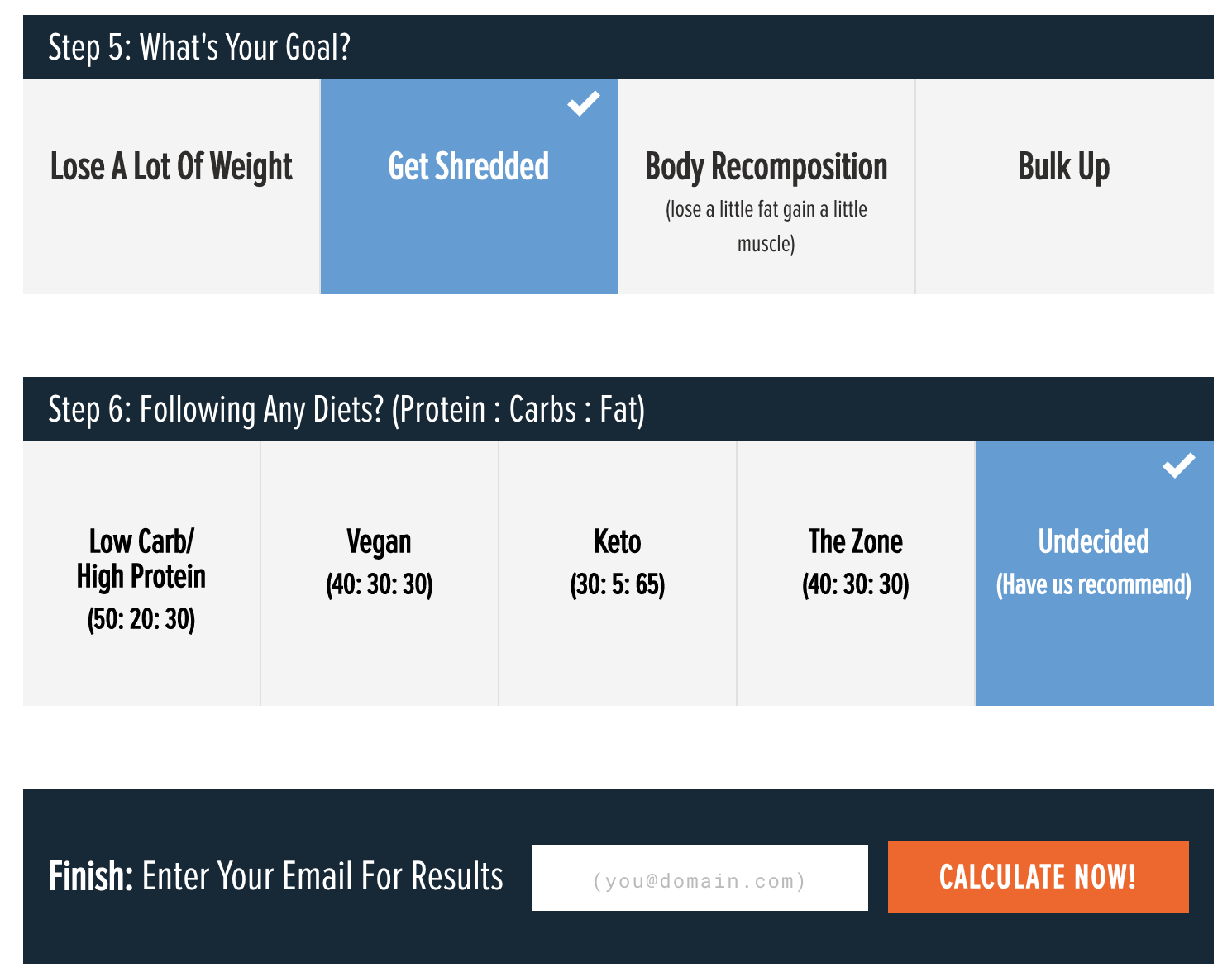 But, what separates this calorie calculator from any other one available on the internet is that it doesn't just consider a couple of pieces of data. No, it's based on an in-depth questionnaire.
Thanks to this, it's capable of offering highly personalized actionable tips, which are delivered to the reader's email address. So, the calculator isn't just a gimmick. It also acts as a lead capture element that helps the brand gain more than just a temporary increase in engagement rates.
4. Understand the Limitations of Length
If you've done your research, you already know that blog post performance highly depends on the length. That is, the best-performing articles tend to be just above 2,000 words long. But that's a lot of text for web users to read. And knowing that they're likely after instant gratification, you must make it easy for them to find what they're after.
Now, if you've already applied tip no. 1, you're on a good path. But, there's always something else you can do to make your blog posts more engaging. One of those things is to remember that not all of your readers will be looking for the same info.
Think of it this way: if you're writing a guide about remote work, you need to consider that most of your readers won't need a definition of the concept. But, they could be looking to find out whether it's the best model for them.
Or, they could be looking for practical tips on how and where to find a remote job. So, you should make it easy for them to skip straight ahead to the info that they want to read.
SkillCrush does this well by combining heading styles and using them to generate a table of contents that also creates handy jump links. Thanks to the simple solution, readers can quickly get to the section they're interested in without risking them becoming frustrated and leaving to go read a similar blog post by a competing company.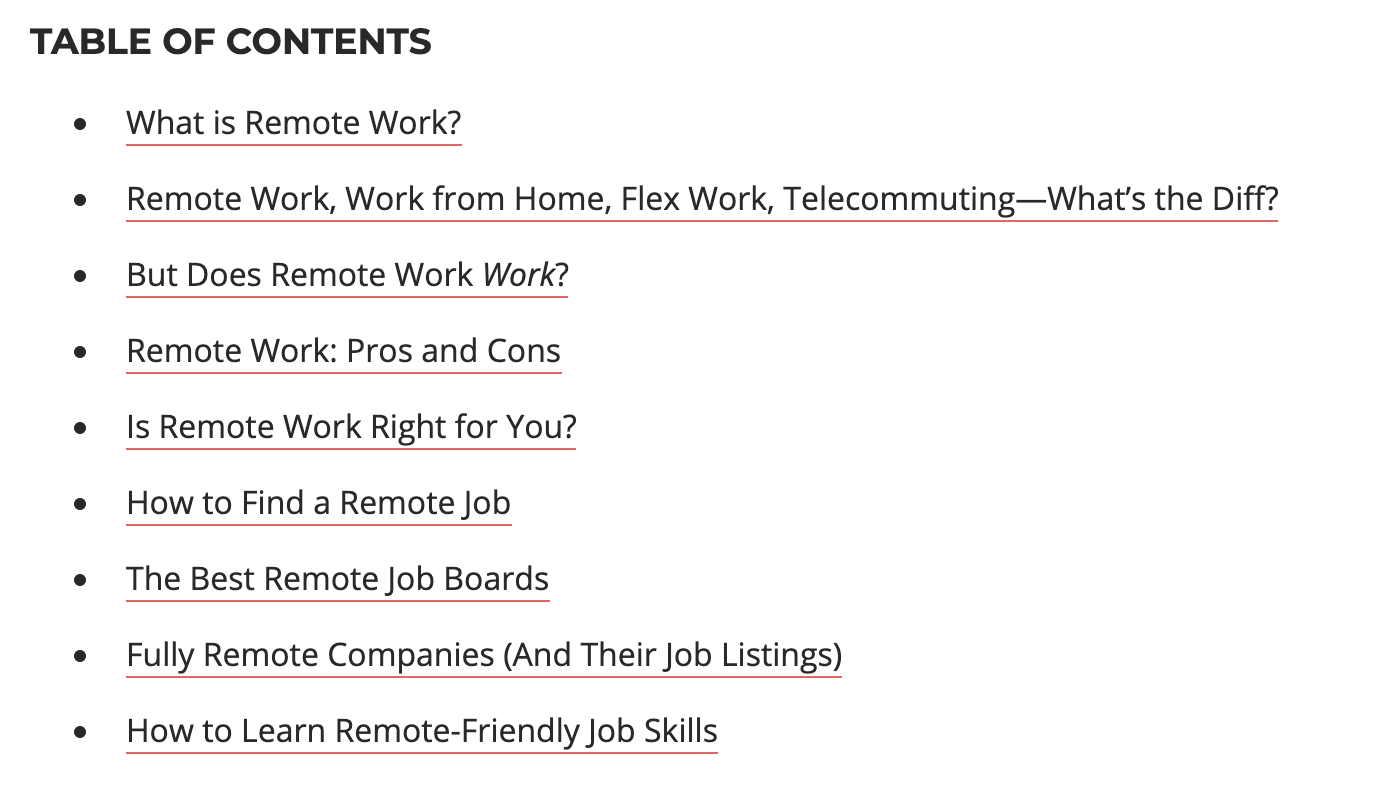 5. Never Bury the Lede
OK, so this is one of the simplest tips for making your blog posts perform better.
If you're not sure what "burying the lede" means in content creation, it's the practice of failing to make it clear what your articles are about – most often through making your introductory section irrelevant or placing the point of your post too far down in the body.
Fortunately, however, it's a simple mistake to fix. All you have to do is look at your first paragraph. Does it communicate your message? If it does, great, you can move on to the next tip. If it doesn't, go ahead and fix it.
One way to ensure your blog posts don't bury the lede is to use the inverted pyramid style to organize a piece of writing according to information relevance. In other words, you start from the information that's the most important, then slowly work your way down to the details.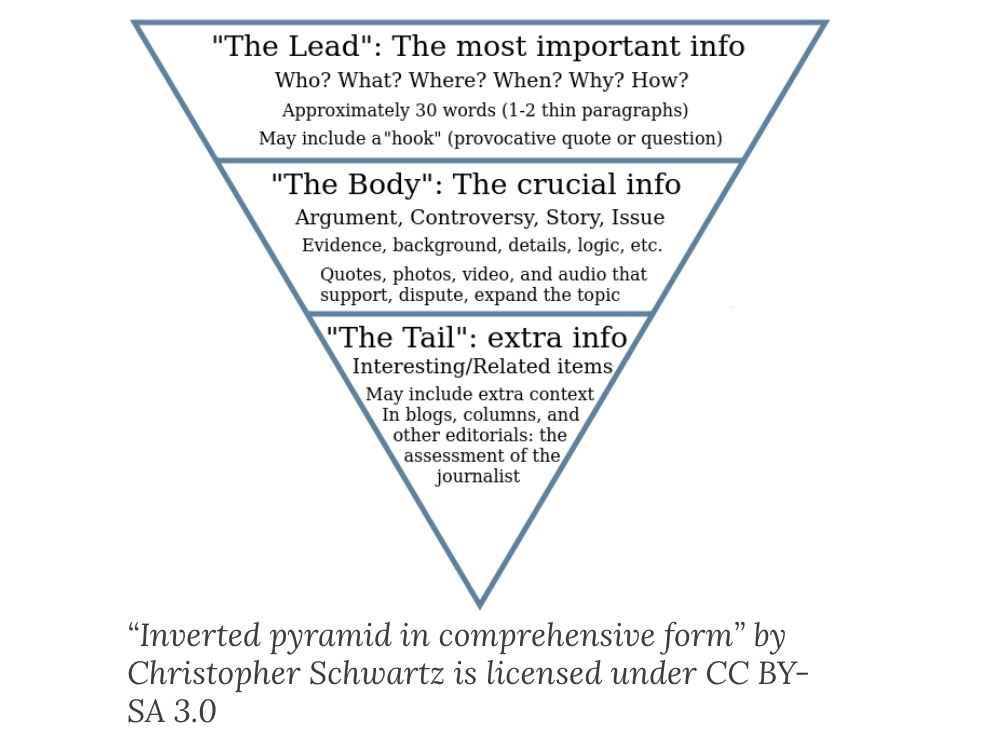 6. Provide Value From Beginning to End
Another thing you can fix about your writing that will result in you getting more engagement? Stop wasting your audience's time.
If you think about the reason why web users read blog posts, you'll realize that, in most cases, it's to find information that will help them solve a problem they have. In other words, your best bet is to match informational intent and help them address that problem they're bothered by. And the best way to do that is, without a doubt, writing content that offers value.
So how do you provide value?
Start by doing proper research. When quoting data, ensure that it's correct and relevant.

Present the info coherently so that your readers can easily understand your message.

Steer clear of fluff and get straight to the point.

Avoid plagiarization at all costs. There's no point in writing an article that already exists on the internet. Unless, of course, you can do it better.

Learn about popular formats.

According to Statista

, the types of blog posts that perform best include how-to articles, guides, original research, infographics, and roundups.




7. Include Pop-ups That Benefit Blog Readers
For most marketers, pop-ups are a way to capture leads. But did you know that you can use them to benefit your readers as well?
Choosing the right type of pop-up can actually immensely improve the user experience on your website. For example, an exit-intent popup could direct readers towards other content they are likely to find useful. You could use these tools to offer a free gated resource. Or even bring user attention to your current offers.
To ensure that your pop-ups actually work, make them an integral part of your pages instead of allowing them to become a nuisance.
HelpScout does this well on its blog section, where it presents readers with a message encouraging them to sign up for its newsletter. Yes, it's a simple solution. But the reason it works is that it's designed to perfectly fit in with the rest of its surroundings.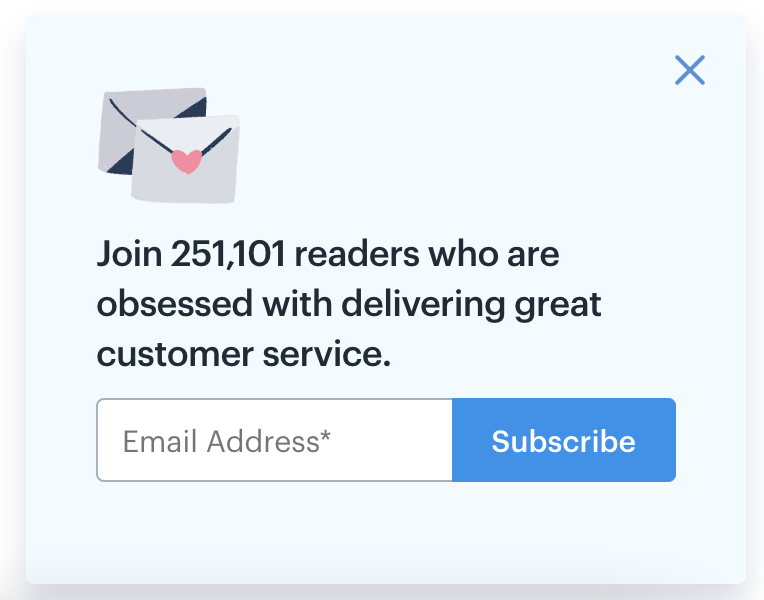 8. Give Your Posts Time
One of the most impactful things you can do to improve your blog posts is to edit them. But, to really ensure you've got the best article you can possibly write, you should probably allow enough time to take a step back.
You see, the thing about writing is that it's an immersive process. More often than not, you go over your sentences so many times that you learn them by heart. And while knowing your post inside-out allows you to create a more cohesive whole, it also opens up room for overlooked details. And that's where taking time off comes in.
By forcing yourself to have a week-long break between writing and editing, you'll give yourself enough time to gain a fresh perspective. So, when you come back to your article, you'll be able to spot any mistakes, inconsistencies, or problematic parts. If you're the kind of person who likes to work the graveyard shift (it's really quite late at night, which is great for writing!), remember that regular breaks are not only good for a fresh perspective but your health as well.
To do this, you have to have a well-developed content calendar and maybe you should develop diary management skills. Otherwise, you'll always be scrambling to meet deadlines, resulting in blogs that could have been perfect but somehow managed to fall short.
9. Track & Improve Performance
If you implement the eight strategies we've listed, you'll already have done a lot to make your blog posts more engaging. But, as always, there's one extra step you can take. And this one is likely to make all the difference.
You see, the best way to make decisions about your content will always be to look at the data. And what better way to collect that data than to track the right KPIs?
For blog posts, these include:
the number of visits to your blog

bounce rates

the most popular sources of traffic

your most popular posts

the number of inbound links per post

comments & shares numbers

conversion rates
Knowing this information won't just give you fun facts you can reflect on. But, it will also provide you with the data needed to improve your content marketing strategy.
For example, if you have a high number of visits to your blog but high bounce rates, you can conclude that you're most likely not giving people what they want.
Or, if you have a lot of inbound links but low conversion rates, you might not have done everything in your power to optimize your website for conversions.
A low number of shares doesn't have to mean that your posts aren't well-written. It could just as well be a signal that you need to add a CTA that will encourage readers to pass the knowledge on, like the one below by MailChimp.

Final Thoughts
There you have it, the top nine tips you can use to increase engagement rates on your blog posts.
Have you tried any of these already? If you have, which ones worked best for your needs?
Share your experience in the comments section below. Or, if you don't have much to add, send this post to someone in your network who will benefit from reading it. Who knows, it might just be the resource they need to take their content marketing to the next level.