Do you want to increase your email subscribers? If yes, you can opt for Drift, an email management software that can enhance your marketing efforts.
Drift can separate human email replies from autoresponders. Additionally, it can direct real human responses to the right people to ensure more pipeline and follow-up. With Drift, you can monitor and manage campaign responses in a single place.
Aside from Drift, you can also integrate Poptin into your business to grow your email list. It is a pop-up builder equipped with functional features that can offer the best results for your business. With it, you can convert the visitors of your site into subscribers, leads and sales.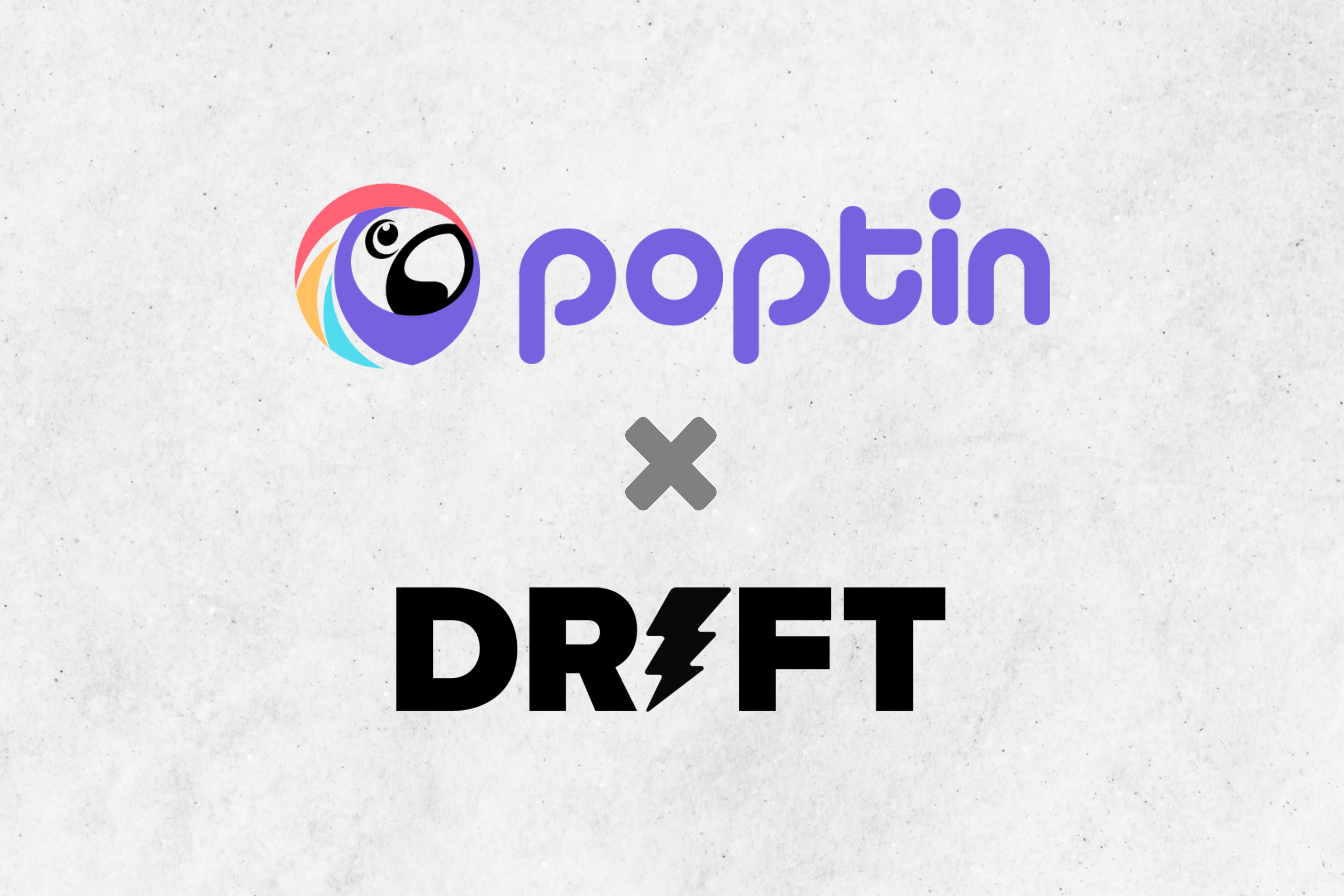 So if you're tired of your current marketing efforts, Poptin and Drift integration can be the best solution.
Drift email list building made easy with engaging popups 
Increasing your email list is easier with Drift popups. With that, you can never miss a chance to connect with your qualified leads and generate more email sign-ups.
Using Drift popups can be an efficient tool for a successful lead capture technique. It can be an efficient, fast, and seamless strategy for improving your email sign-ups for your Drift account. Even more important, you can also boost interest and engage in interaction with your brand.
Drift popups are effective in gaining more potential customers for your business. Based on statistics, the average popup conversion rate was around 3.09% in 2020. Many companies use pop-ups since they work, especially if you know how to use them correctly.
Worth checking: Companies that succeeded with the help of popups
Creating Drift Pop-ups with Poptin
Poptin can be your best popup builder to make your email marketing strategies produce satisfying results for your brand. With Poptin, you can create Drift popups that can help you convert visitors into subscribers, email leads and sales.
The best about Poptin is that it can provide you comprehensive features that can make the best of your email marketing efforts.
Good read: Email Popups: 6 Creative Offers You Can Use to Grow Email List
What are the features of Poptin?
Poptin is equipped with valuable features that can help your business increase its customer base and sales. It has more than 50 integrations, 40+ templates, account management, built-in analytics, exit-intent technology, and A/B testing features.
With Poptin, you can automatically send emails to your subscribers. Thus, it has an autoresponders feature that can help you save time and effort for your email marketing needs.
It also features a drag and drop editor that allows you to customize popups and email forms. Poptin also comes with different popups and forms for your specific marketing needs.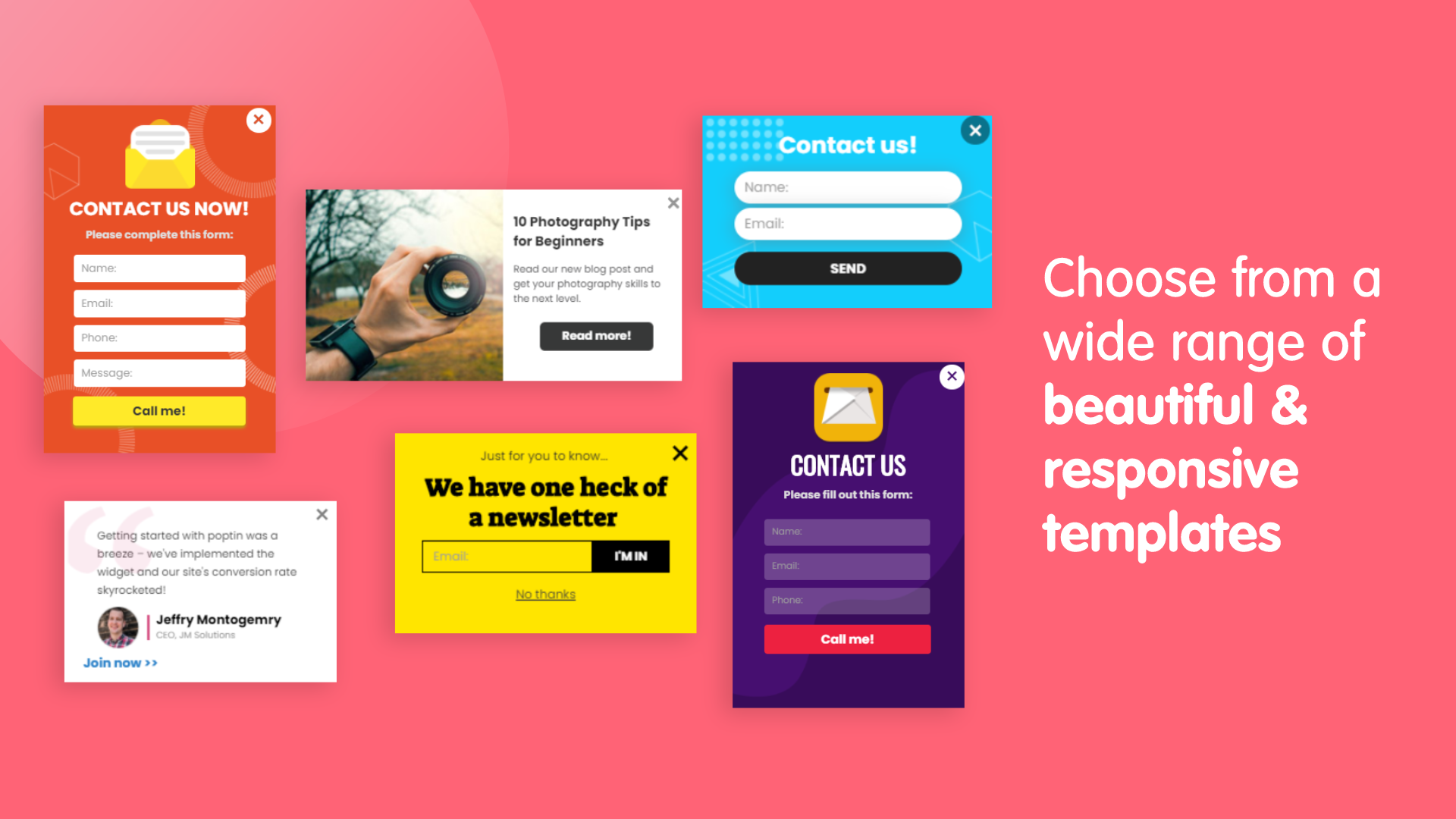 So, you can increase customer engagement and help you to increase your sales. The features of Poptin are beneficial to help you speed up conversions and acquire a higher customer base practically and effectively.
Aside from the comprehensive features that Poptin can offer to you, they also have excellent customer support to assist you with your concerns and needs. In addition, they have the knowledge base that can offer you their Help Guides and relevant articles. They also offer email support and have a Facebook group of friendly and helpful users you can join.
With their live chat support, you have assurance that you can access their team anywhere and anytime.
How can Poptin benefit your business?
With the quality service of Poptin, there are already many case studies that prove it is effective for successful email marketing.
Once integrated with Drift, you can experience a seamless email marketing integration. All popup and form responses will be directed to your Drift email marketing account – fast and easy. Although the integration really does all the work for you, what you're going to focus on is the content that should be value-packed so your visitors would be enticed to sign up through popups and forms.
So, if you want a powerful and effective method of boosting your sales and lead generation, Poptin can be your best partner.
Simple but powerful popup tool
Poptin comes with a powerful popup tool that can help you reach your target audience. In this way, you can boost your potential customers that can help to increase your business' profits.
Excellent lead capture solution
If you want a versatile tool for your email marketing success, Poptin will not fail you. It has efficient features and integrations that can produce the best results for your business's growth. In addition, you don't need to worry because they have a responsive customer support team to solve issues that you may encounter.
Quality popup plugin builder
Poptin is a quality popup plugin builder you can trust. The best about this tool is that you can get efficient service at just an affordable cost. In addition, this popup builder can increase conversions and generate more leads for your product or service.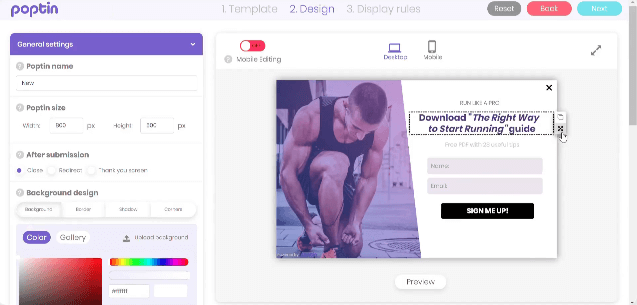 Easy implementation
Poptin comes with easy implementation. It has a great user interface for a hassle-free experience. In addition to its competitive price, you can still expect to get the best service to make the most satisfying results for your email marketing efforts.
It is a fact that communication is an essential factor for success. Well, Poptin is easy to use to enhance your communication with your customers. You can directly reach out to your target audience and understand more of their needs. With this, you can gain helpful insights to improve every aspect of your business.
Offers complete branding
Another unique feature of Poptin is that it can provide complete branding. With it, you can create a brand that will stand out in your specific market.
Poptin can provide good value to your brand, so your potential customers will be convinced that you're a legit business they can trust.
How to integrate your pop-ups with Drift
Do you want to integrate your popups with Drift? Here's how:
First, log in to your account in Poptin and proceed to the popups dashboard. Then, choose the pencil icon beside the popup you wish to integrate with Drift, then select "Edit Design."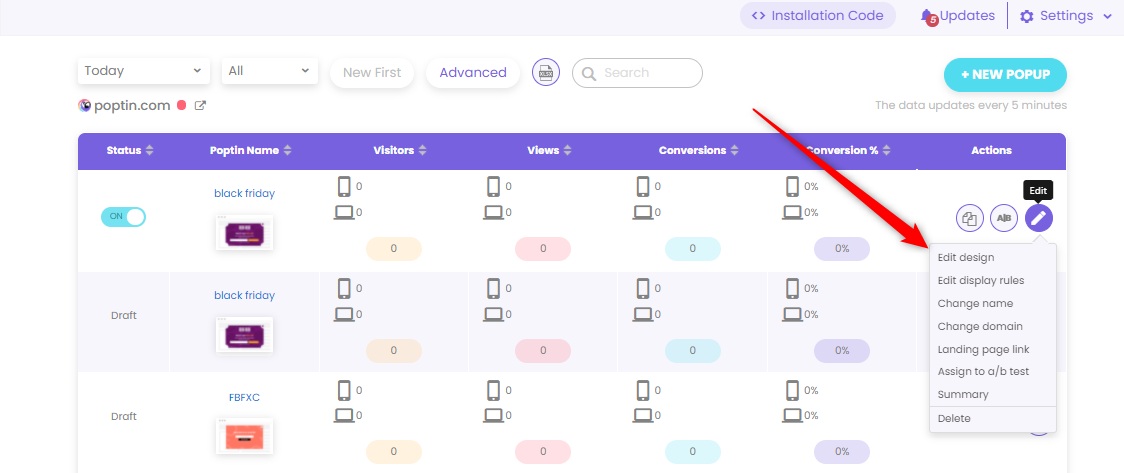 2. Go to "Email and Integration" and choose "Add Integration."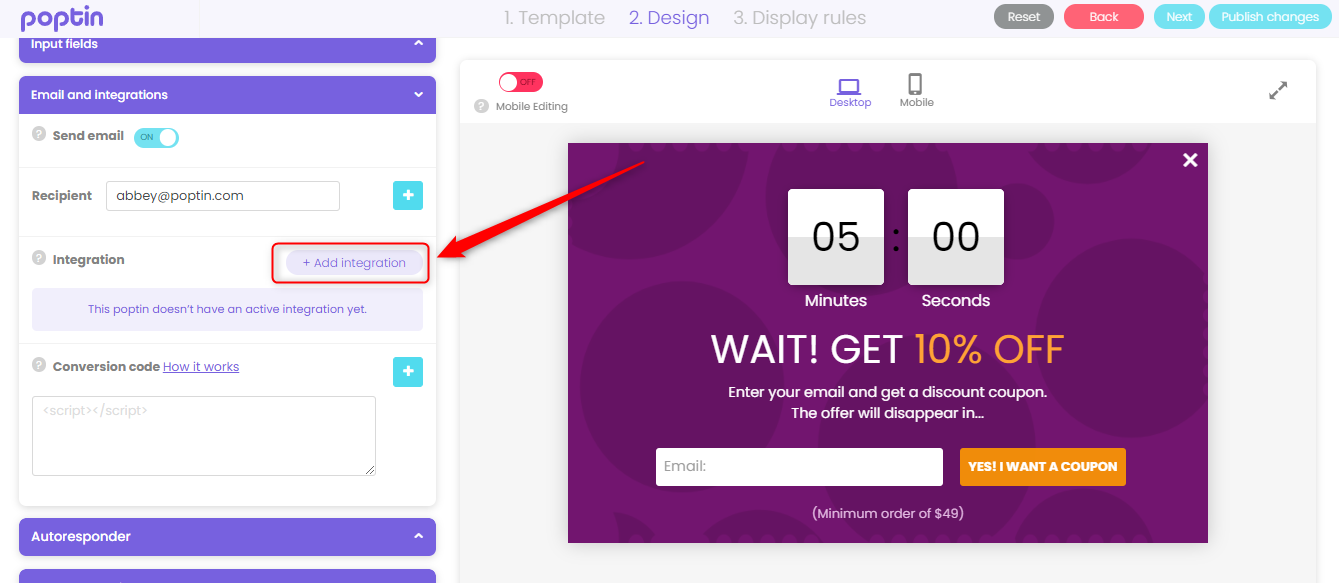 3. Next, choose the Drift app and choose the "Authenticate" option.
4. You will be redirected to sign in to your account in Drift and access your Poptin account for the integration.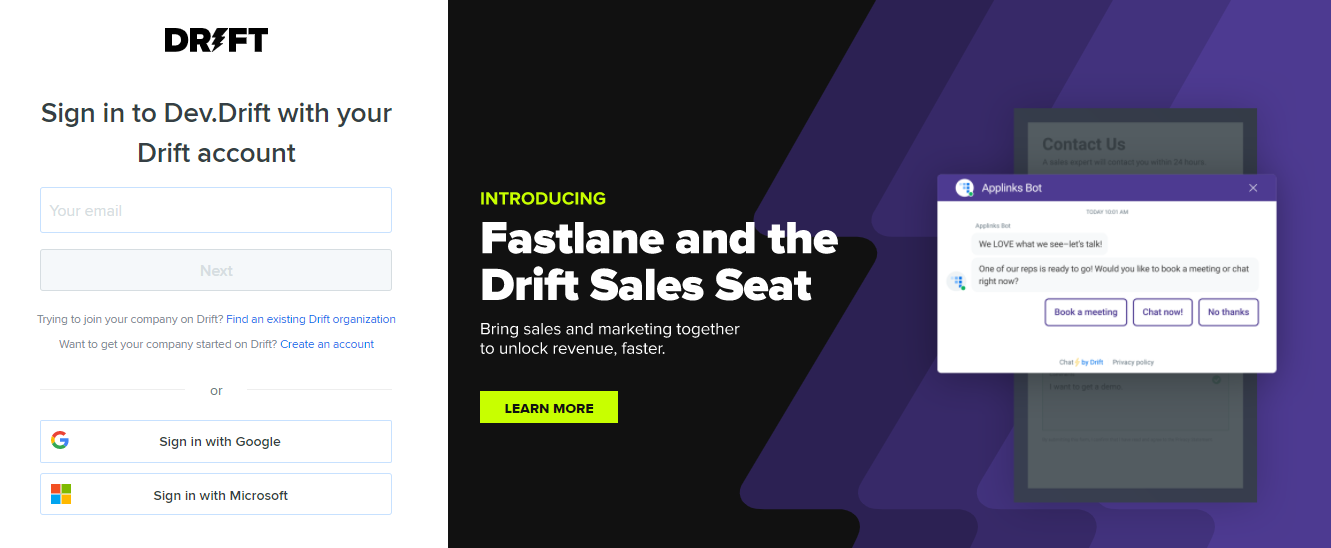 Then, choose Next or Publish Changes to apply the changes you made for the integration.
Complete guide here: Integrate Poptin with Drift
The Bottom Line 
To sum it up, Poptin and Drift integration can be an effective way to enhance your business's email marketing success. It is equipped with more advanced features that can help you increase your email subscribers and turn them into your potential customers.
Email marketing is an essential factor in growing your business more practically. It can also help you to win the trust of your target audience. So if you're tired of useless marketing efforts, then you should sign-up to Poptin today!
With Poptin, you can receive excellent results for your business email marketing. So what are you waiting for? Access the features of Poptin for your business and increase your sales and profits in the best possible way!