Most businesses focus on acquiring new customers because they believe more customers equal more revenue. While that has some merit in it, it's not 100% true.
If you're not retaining the customers you do acquire, customers are churning, and you're losing money. And that's because acquiring new customers cost five times more than retaining existing ones.
So, how do you scale your business and reduce churn? By focusing on customer retention. And in this article, we'll discuss strategies and tools you can use to start increasing your retention rates.
Strategies to help boost customer retention
By making customer retention a focal point in your business, you increase your loyal customer base. And these customers are likely to recommend your product to others who need it. With that being said, let's discuss some strategies you can use to retain more customers.
Data-driven customer success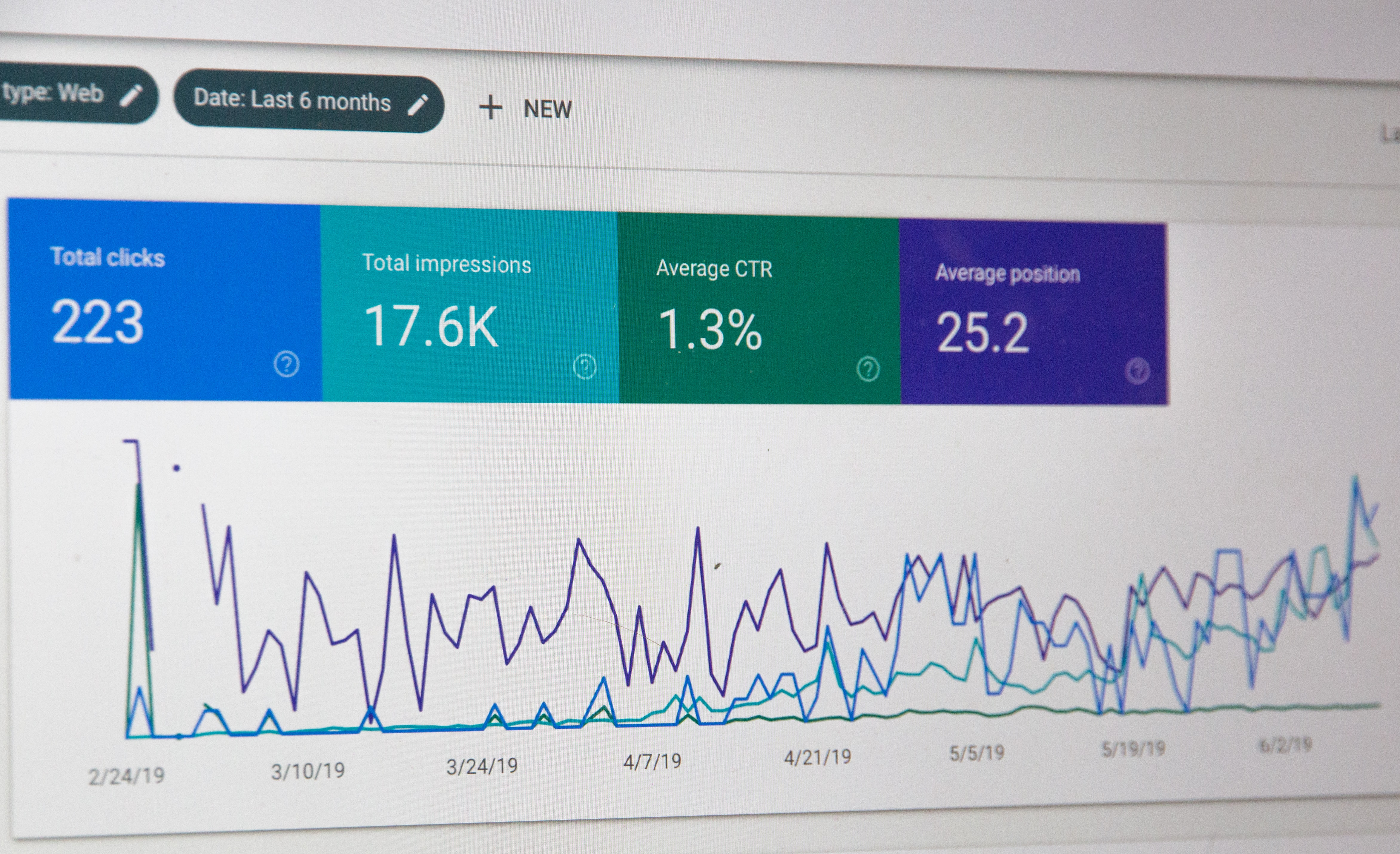 Focusing on your customer's success means that you're interacting with them and helping them succeed before they have a problem. But how can you do this if you're not sure what they need? Some tools provide you with product usage analytics, which can help you see how your customers are using your product. And with this insight, you can tailor your outreach to them.
Your customers will also appreciate the effort you're putting into helping them succeed, which can foster long-term relationships.
Test your customer onboarding campaign
The first interactions your customer has with you or your product can make a lasting impression on how they perceive your business. You want to make sure that your onboarding campaign educates your customer and makes them feel welcomed. Performing A/B tests on your campaigns can help you see what's working and what might need to be tweaked or removed entirely.
One example of an A/B test you can perform is using videos in your onboarding campaigns. You can use a product explainer video to help customers become more familiar with the product.
Use landing pages
In addition to testing your onboarding campaigns, consider implementing landing pages. When done effectively, they can help create positive impressions on your leads. And this can help set the foundation of their experience with your business once they've reached your onboarding campaign.
An excellent example of an engaging landing page is from Bid4Papers. It's a direct selling platform that lets students purchase academic papers that they need to be created. Its page explains how they can benefit from their service, what they can expect from writers, straightforward CTAs, and social-proof.
By helping your customers see the value you provide, they start using your product or service with clear expectations, minimizing disappointments and churn. As a SaaS copywriter, the true value of the writing services I provide is to ensure that the landing pages sell the outcome that the SaaS product provides and that they neither leave out important points nor oversell or overpromise.
Personalize communications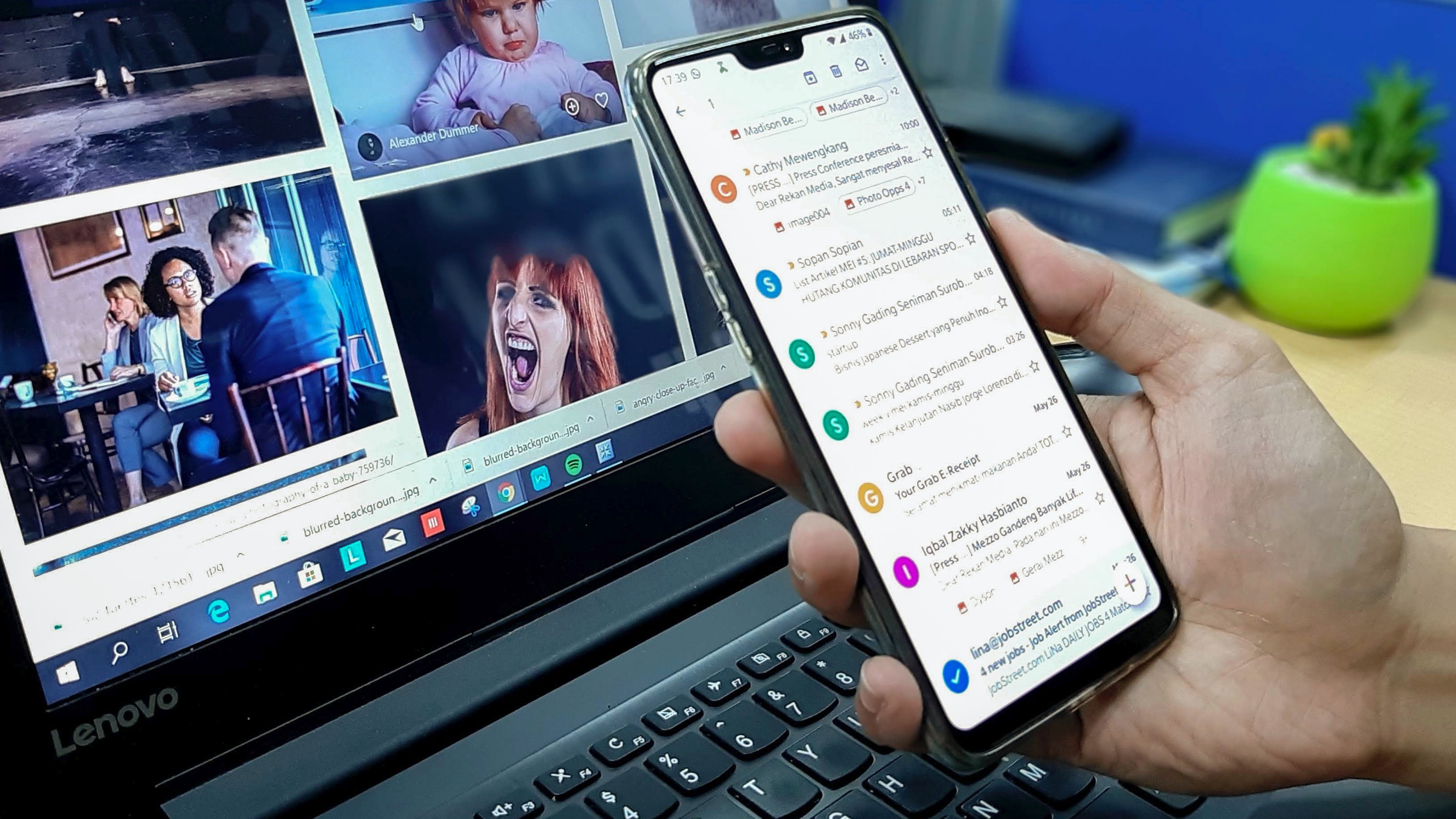 Your customers don't want to feel like the email they received also went out to thousands of other people. They want it to feel like it's meant just for them. And by doing this, you can form relationships with your customers, leading to higher customer retention. е
You can personalize any interactions you have with your customers by using both CRM and email marketing software. A CRM can provide you with relevant information about their purchase and customer support history. Then you can use this data in your email marketing software to segment your customers so you can create highly-targeted emails.
Create a customer loyalty program
Show your customers that frequently purchase from you that you appreciate them with a customer loyalty program. Besides showing your customers that you value their business, you're also motivating them to continue buying from you and spreading the word about your product.
When creating it, consider a tiered customer loyalty program. Each tier can provide your loyal customers with more rewards, which means they're more likely to continue putting effort into the program and increase their lifetime value.
Optimize your customer service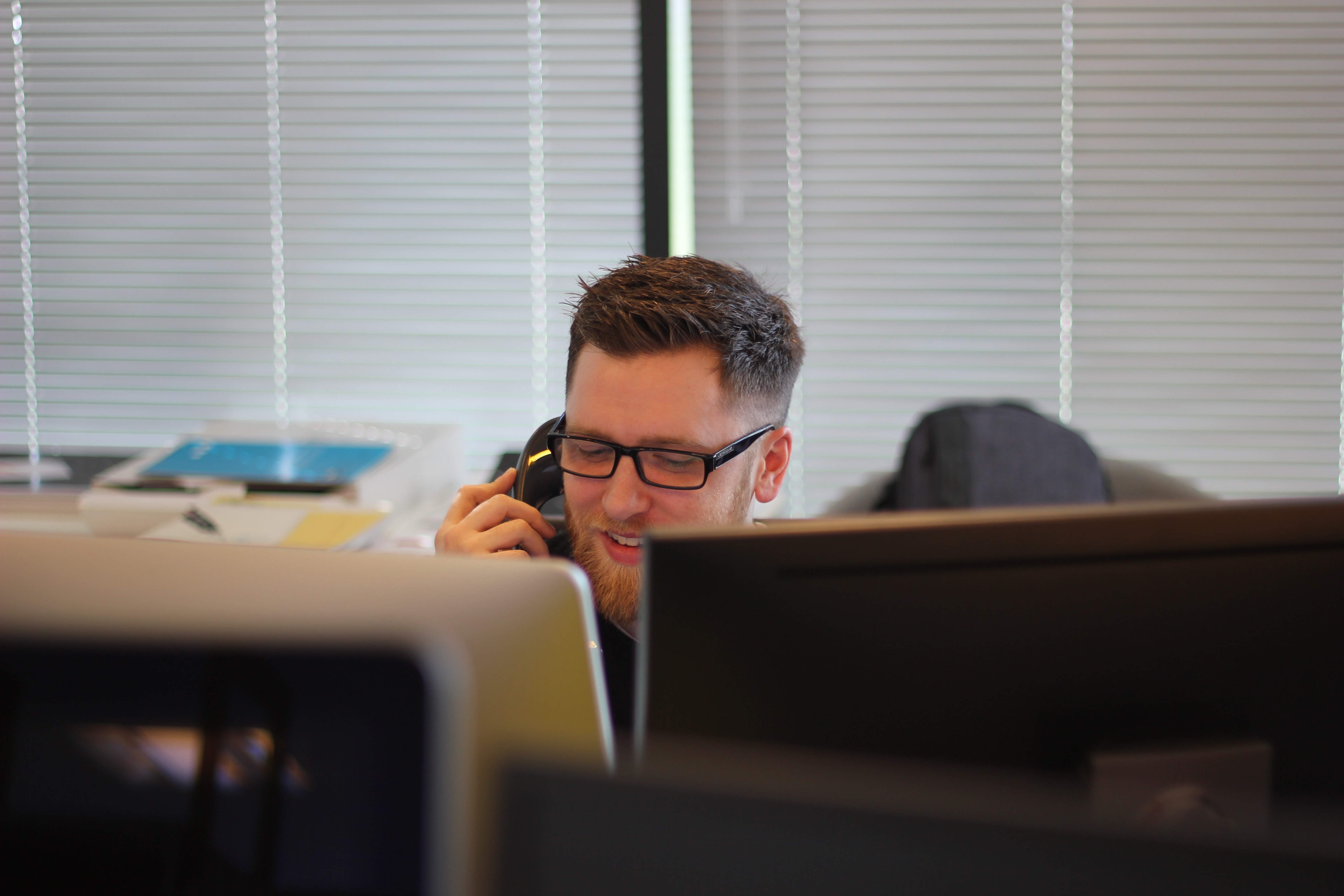 Customer service is typically the first place customers go when they need help, whether pre-sale or post-sale. And suppose they have a terrible experience with your customer service team. In that case, they're likely to switch to your competitors for a better experience, even if you have a better product.
On the other hand, let's say your customers have an exceptional experience with your support team. Then even if they're not entirely happy with your product, they're likely to stick around and become loyal customers.
A few ways you can optimize your customer service experience to boost retention is by:
Providing customer service on social media.

Offering live chat

Creating a self-service knowledge base.

Ensuring your reps have access to all your customer's data.
Utilize customer feedback
Your customers are one of the first places you should go when trying to boost retention rates. Your loyal customers can inform you what you've been doing right so that they'll stick around. And your dissatisfied customers can tell you what they weren't happy about and where you can improve.
You can gather customer reviews and feedback by conducting surveys. The most effective surveys include a blend of multiple choice and optional open-ended questions because customers can quickly and conveniently answer them.
Customer appreciation events (yes, even virtual ones)
As previously mentioned, your customers want to feel valued. And one way you can let customers know that they're important to you and your business is by hosting customer appreciation events.
These events, dedicated to only your customers, is a straightforward strategy you can use to build strong relationships with your customers. And customer appreciation events don't need to be face-to-face. You can still provide giveaways, promotional, limited-time offers, and get to know more about your customers with a virtual event.
One example of this is PatientBond, a healthcare solution to increase patient engagement, who hosted a virtual event that provided valuable insight to their customers and answered various topics. Another example is Hot Springs Aesthetics, PLLC, hosting a virtual event featuring a live demo and prizes.
Top tools to boost your customer retention
Now that we've talked about strategies you can implement, let's explore the tools that can also increase your retention rates.
Poptin is a SaaS platform that helps you convert website visitors into customers and customers into repeat buyers. The tool offers pop-ups, forms, and autoresponders. You can use it to increase customer retention in a few smart ways. Recover abandoned carts, create and promote loyalty programs, and increase cart value with up-sells and cross-sells.
Outfunnel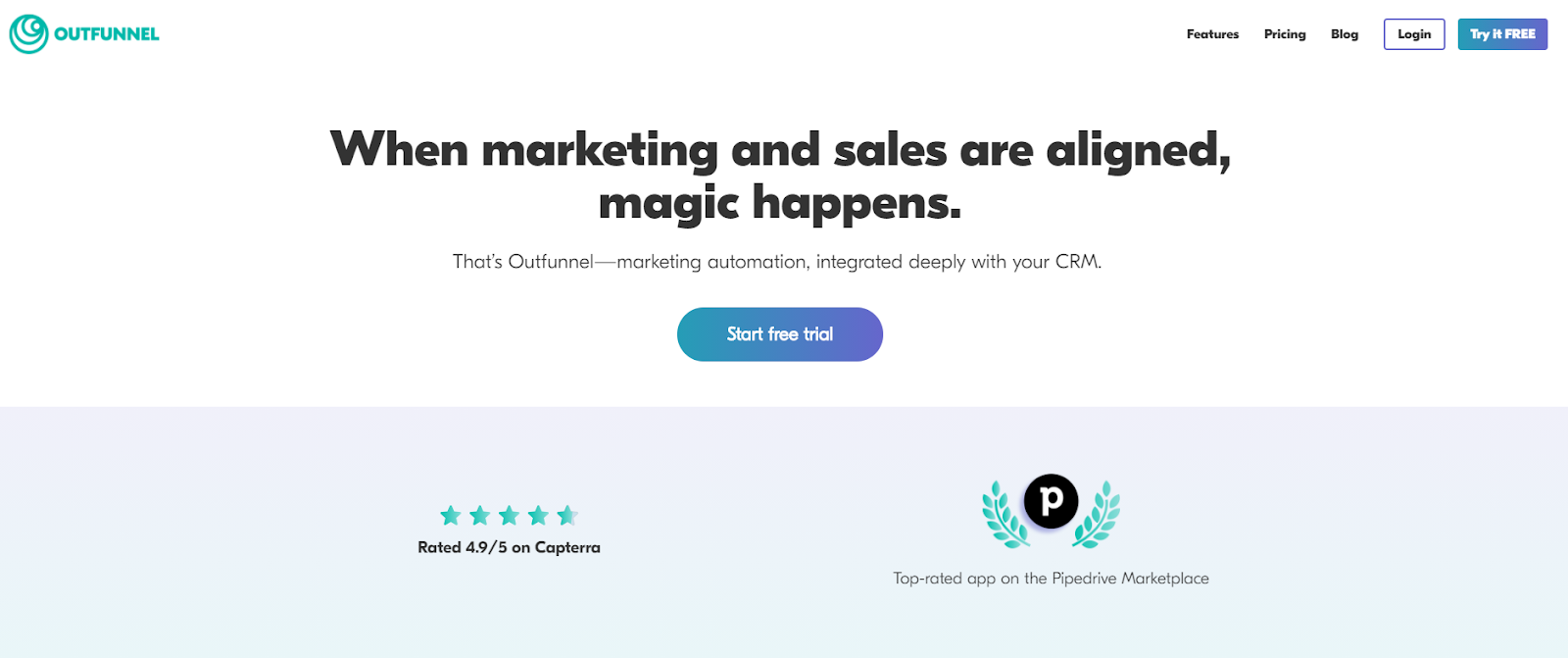 Outfunnel is an email marketing platform that helps solve a common problem that businesses face. And that's sending out emails based on segments they define from their CRM and syncing email engagement back. With this insight, you can build relationships with your customers and create tailor-made workflows for them.
InvGate Service Desk allows you to provide top-notch support by gathering all inbound request tickets, categorizing them based on department, priority, urgency, and assigning them to the right agent for faster response.
HelpCrunch
HelpCrunch is an all-in-one customer communication platform with live chat, email marketing, help desk, and more. It's a comprehensive tool that offers various customer service options for your customers, behavioral-based emails, and much more. Ultimately, with this tool, you can engage, onboard, and retain your customers in one place.
BrandMentions
With BrandMentions, you can track when people talk about your brand on the web and on all social media channels. This can help you find out customers are really saying about your brand and discover reasons for churn. With this information, you can make smarter product improvements.
LiveSession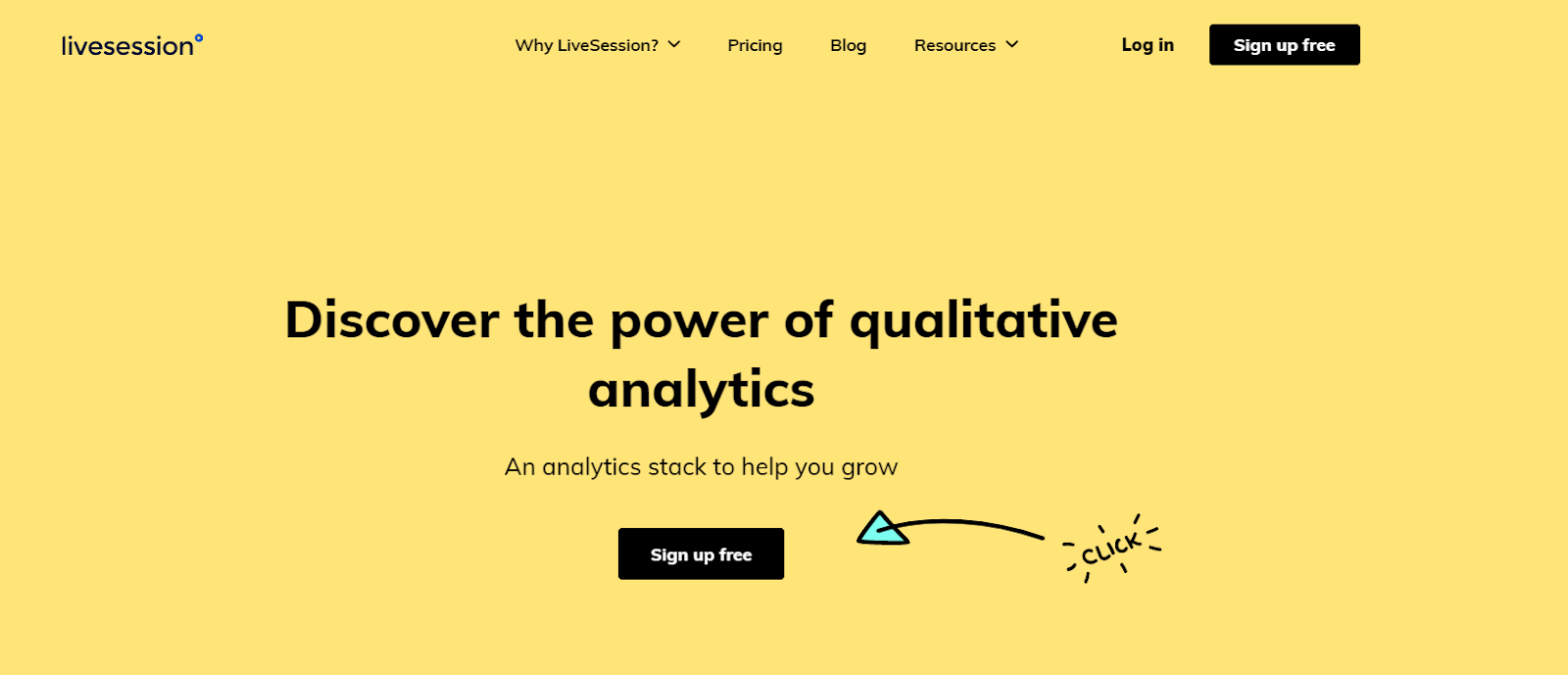 Analyzing how users interact with your website provides insightful data that you can use to create a better product for your customers. And that's what LiveSession, session replay software, offers.
Tidio
Tidio lets you connect with your customers instantly using chatbots via live chat and email marketing. Its chatbots can help you engage with website visitors and start forming relationships with them when visiting your site.
Automate.io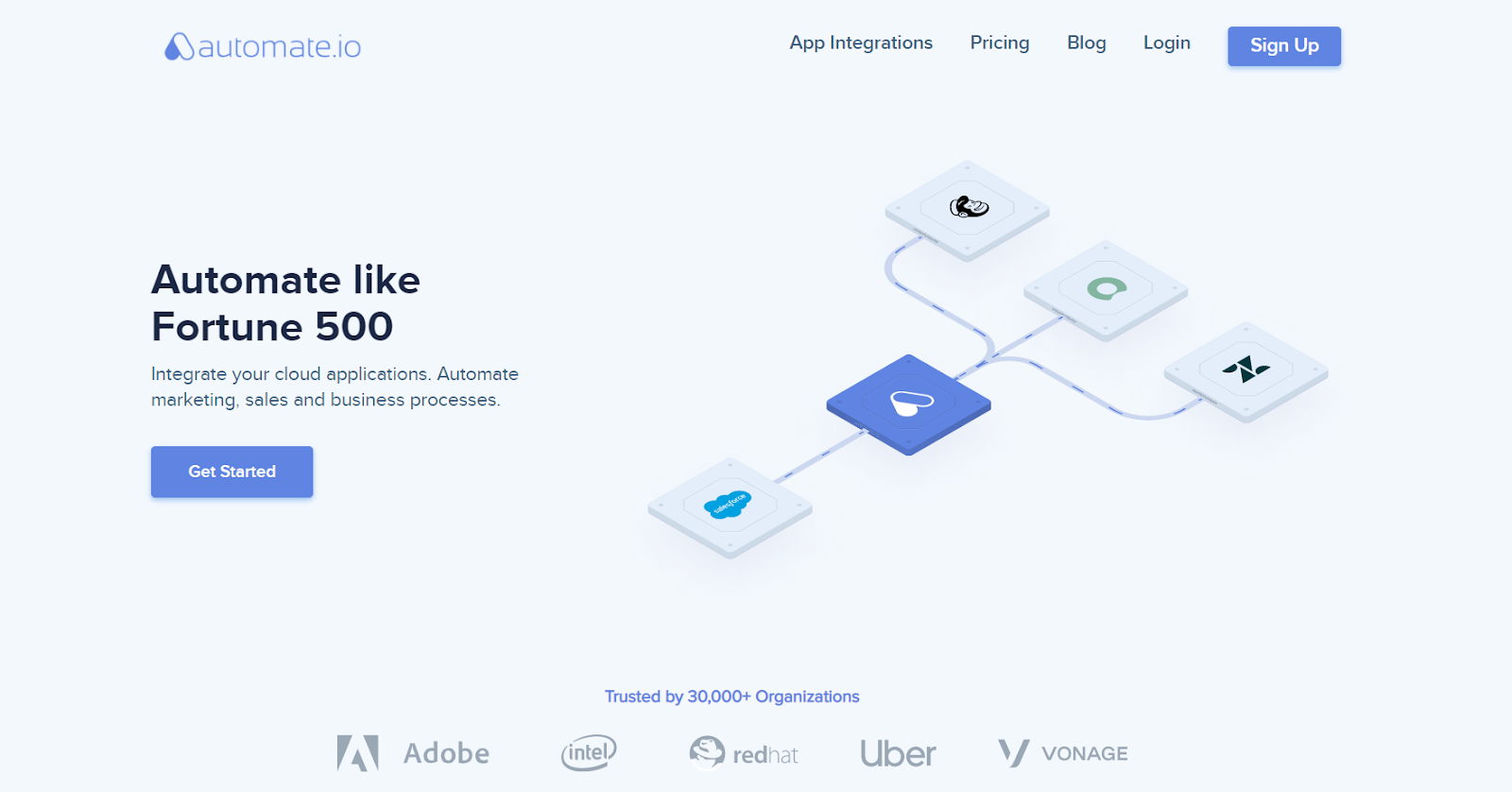 Automate.io helps you integrate your cloud applications so you can automate your business processes. It can help you personalize communications with your leads and customers by connecting your CRM, email marketing solution, and more.
Salesmate
You can grow your revenue and relationships with Salesmate, sales CRM and automation software. It helps you automate your interactions with customers without sacrificing segmentation and personalization. Also, it helps your team save time so they can focus on helping your customers instead of performing repetitive tasks.
Snov.io
Snov.io is a sales CRM that helps you generate leads, create personalized triggered email drip campaigns, conduct competitor analysis, and offer over 2,000 integrations.
SendX
SendX is an email marketing software that lets you send advanced automated email campaigns. You can segment customers based on their behavior and purchase activity in order to tailor further messaging to them and increase retention.
Mailcharts
Not sure how your email marketing stacks up against competitors? With Mailcharts, you can compare your email marketing metrics to popular brands and your industry at large. This will help you determine the effectiveness of your onboarding and retention campaigns.
Moosend makes it easy to personalize your email marketing campaigns. It's perfect for eCommerce companies because it relies on real customer behavior to drive product recommendations, and even takes their local weather into account.
Key takeaways
Boosting your customer retention rates can help you form lasting relationships with your customers and reduce churn. Plus, it can help you provide a better product to your customers and drastically improve your revenue. And with these strategies and tools at your disposal, you can start seeing the results you want in no time.
Author's Bio:
Dayana Mayfield is a freelance SaaS copywriter who works with the world's top SaaS brands and a publicity coach for service providers who want to stand out online and grow their personal brands.