Brave is a WordPress popup builder that is used across today's market to boost conversion rates and help those who want to get their online businesses on a higher level.
In order to improve their online marketing, people are constantly making some changes to their strategy and trying new things.
One of those things is making strong conversion campaigns.
You can increase your conversion rates quickly and without any developer's help by using different kinds of pop-up windows.
Pop-ups are increasingly proving to be a very important and fruitful way to get as many sales as possible.
However, if Brave pop-up builder doesn't meet your needs, you can always try out some of these amazing alternatives to Brave pop-up builder that we are going to introduce you with.
First, we will start with a brief overview of Brave and then we will continue with the alternatives.
Brave: Overview 
Brave is a pop-up builder that uses drag and drop editor to make your pop-up windows look both visually appealing and useful.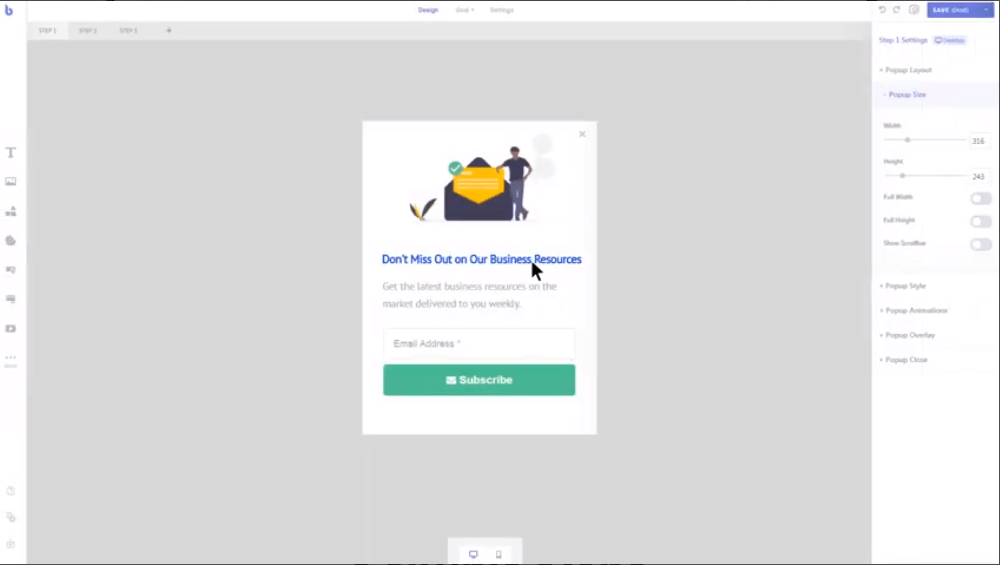 Without any coding or developer skills, you can create your own conversion campaigns through the many options that this tool offers.
Some of these options are:
Different pop-ups

Contact forms

Surveys

Automated e-mails

Banner ads
Collecting customers has never been more efficient and easier.
You can also connect your pop-ups with social media to increase the number of followers and in that way attract more potential customers.
Offered features:
Drag and drop editor

Targeting options

Triggering options

A/B testing

Pre-made templates

Real-time notifications

Integrations
What are the advantages?
By using Brave's advanced drag and drop editor, you can add or remove text, images, videos, stickers, buttons, and more.
With its media library, you can make your unique pop-up using different materials from the internet and for free.
You can choose when and how often will your pop-ups appear to your website visitors but you can also prevent the same pop-up from appearing to the same visitor multiple times.
A/B testing options will allow you to get a clear overview of which pop-ups are doing better with your visitors compared to some other.
Brave integrates with thousands of apps with Zapier.
What are the disadvantages?
There may be some problems with frequency settings that could be solved but only by the feature from the Pro version.
Poptin is the first pop-up alternative that we will mention.
It is intended for agencies, marketers, bloggers, or anyone who runs an e-commerce website.
With this tool, converting has never been more fun and easier.
You can show your pop-ups at the right time and thus increase your chances of getting more loyal customers for your brand.
Engage your visitors by using many different forms such as countdown pop-ups, fullscreen overlays,  top and bottom bars, embedded forms, automated e-mails, and so on.
Using its drag and drop editor, you can add or remove fields, text, images, and many more.
Offered features:
Drag and drop editor

Customization options

Triggering and targeting options

Analytics

A/B testing

Integrations

Live and chat support
Advantages of using Poptin
If you need such a tool to bring you as many customers as possible in a fast and efficient way, Poptin is for you.
With A/B testing, you can compare your pop-up windows and see which version is the most effective one.
You can customize your pop-ups as you wish and make them your strongest weapon when it comes to your online marketing.
Reduce your cart abandonment rates by using an exit-intent trigger.
Customer support is available for any question by live chat, phone, or e-mail.
Disadvantages of using Poptin
Certain dashboard bugs may appear but this is only temporary until updates are fixed.
Poptin's pricing
There is a free plan and after that, you can upgrade to some of the paid plans. Each of these paid plans has certain features that will meet your specific needs.
Why is Poptin an excellent Brave alternative?  
Poptin offers many advantages including the ability to work on multiple fronts at the same time.
You can work on converting more website visitors into customers, lead generation, but also reducing cart abandonment rates.
Build amazing pop-ups with drag and drop editor and make them look perfect for your business.
Use targeting options to choose which countries will be able to see your pop-ups and which won't.
Besides having more than 40 native integrations, Poptin offers over 1500 via Zapier.
Poptin's ratings as a Brave alternative
Let's look at Poptin's ratings below:
Ease of use: 4
Customization level: 5
Visual appeal: 5
Features: 5
Integrations: 5
Customer support: 5
Pricing: 5
Total: 4.9/5
Getsitecontrol
Getsitecontrol is another pop-up tool that, among other things, focuses on boosting conversion rates.
It is you that need to take control and find out what is happening in the market and what are the best ways to attract visitors without waiting for them to take the first step.
You need to grab and maintain their attention by using different methods and the pop-ups are definitely one of the best.
Besides pop-ups, you can make interesting e-mail forms, conduct surveys, and use widgets to make personalized messages and create that feeling of closeness.
Use its gallery full of different templates to create your windows as quickly as possible.
Offered features:
Intuitive dashboard

Template gallery

Targeting options

Triggering options

Fully responsive

A/B testing

Integrations
Advantages of using Getsitecontrol
With its many targeting options, you can separate your audience to have an accurate display of who is located where, from what type of device they react to your pop-up, and similar.
Also, you can use different triggers to make your visitors take action.
A/B testing will help you realize, for example, which design leaves the best impression on your audience and why.
Getsitecontrol is very easy to use and it is even easier to set it up.
Using Analytics, you can really be aware of whether your conversion campaign works well or whether you should maybe change something.
Disadvantages of using Getsitecontrol
You need to pay for the upgrade in order to use some of the features.
Also, there may be lacking some options for pop-ups and autoresponders.
Getsitecontrol's pricing
You can try out a 7-day trial for free and then upgrade to some of the paid plans.

Why is Getsitecontrol a great Brave alternative?
Getsitecontrol is all about taking the initiative.
With this pop-up tool, you can engage your visitors with different forms and encourage them to make a purchase.
You can use Getsitecontrol without any designer or coding skills whatsoever.
Grow your e-mail list faster than ever by using subscription forms and offering awesome deals. 
It integrates with many popular e-commerce apps such as MailChimp, Klaviyo, Google Analytics, and with platforms such as Shopify or WordPress.
Getsitecontrol's ratings as a Brave alternative
Below, you can see this tool's ratings:
Ease of use: 5
Customization level: 4
Visual appeal: 4
Features: 5
Integrations: 5
Customer support: 5
Pricing: 4
Total: 4.6/5
Sumo
The last but not least alternative that we will mention is Sumo.
Sumo is a simple pop-up tool for different types of websites which is primarily focused on growing your e-mail subscriber base.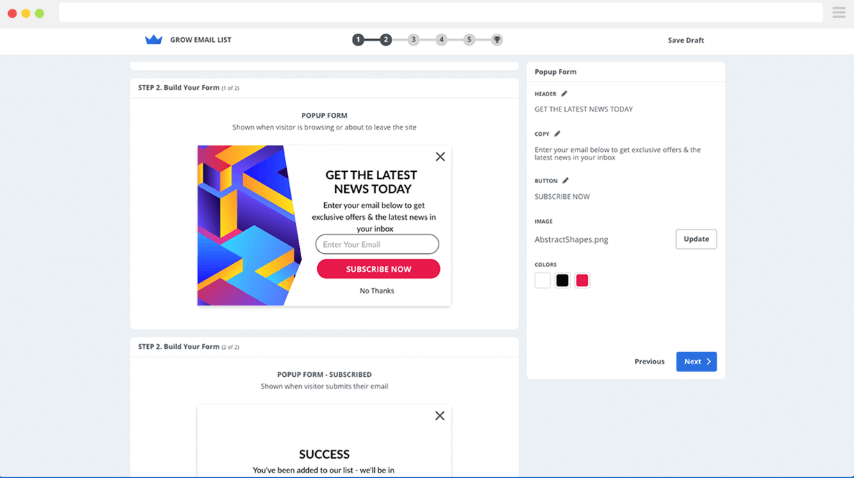 It is really easy to set up, and you can do it all in just a couple of minutes.
Without any coding skills required, you can easily connect the Sumo plugin with your account.
Offered features:
Customization

A/B testing

Analytics

Social media sharing

Templates

Customer support
Advantages of using Sumo
Sumo is a very simple tool and you will be able to get to work quickly and without any difficulty.
By sending automated e-mails to your visitors, it helps you grow your online business effortlessly.
Sumo also has the option to share on social networks so that your visitors can share your content with other people.
Analytics will enable you to see how much this tool positively affects your sales increase and whether it pleases your website visitors.
Disadvantages of using Sumo
Although Sumo is a free tool, most of the essential features are only available if you switch to one of the paid packages.
There aren't so many integrations with other platforms, neither.
Sumo's pricing
Sumo's billing method is really simple and they also give you a 30-day money-back guarantee.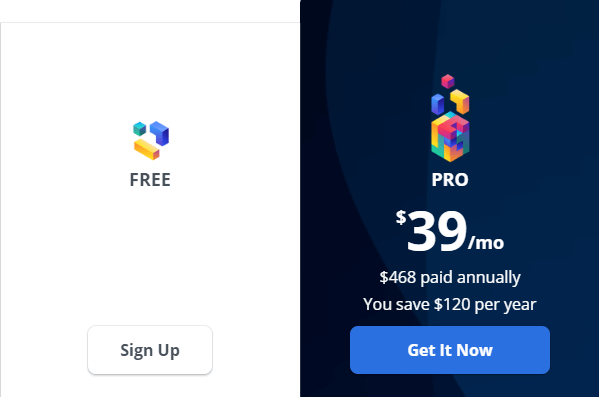 Why is Sumo another interesting Brave alternative?
Sumo is a very easy-to-use tool and it is also extremely easy to set it up so you won't waste your time on that.
With its fully customizable dashboard, you will be able to use different themes and create pop-ups according to your needs.
Social media share buttons are a great opportunity to spread your website's content across many channels and thus introduce your online business to a greater number of people.
Sumo's ratings as a Brave alternative
Let's look at them together:
Ease of use: 5
Customization level: 4
Visual appeal: 5
Features: 4
Integrations: 3
Customer support: 4
Pricing: 5
Total: 4.3/5
The Bottom Line
People who are online marketers are paying more and more attention to tools that can help them with conversions and take their business to the next level.
The abovementioned pop-up tools all share certain features to boost your sales and some of them are:
Customization options

Analytics and A/B testing

Triggering options

Template library
Use these in your advance, and see how quickly you can gather a large number of consumers.
If you need a perfect tool that combines multiple segments relevant to conversion rates, then Poptin is the right tool for you.
Try out these pop-ups and enjoy your business progress!