Despite the various marketing options businesses have today, email marketing remains one of the most effective. It is mostly automated, saving organizations precious time and money.
The latest statistics indicate that 87 percent of marketers make use of email marketing to share their content (Content Marketing Institute, 2019). This makes email the third most widely used distribution channel, second only to social media at 91 percent, and the blog or website at 89 percent.
While some CRM solutions make managing digital marketing campaigns simple, there are instances when a more specialized tool is more effective. 
Read on to find out how to use pop-ups to increase your email list if you are currently a member of Mailvio's customer base, or if you are thinking about utilizing it for your company.
What Are Mailvio Pop ups?
Mailvio is a full-featured autoresponder software with built-in SMTP, and active campaign-style automation. Mailvio popups can be created through Poptin to appear on your company's website.
With Poptin, you get access to a comprehensive editor to personalize Mailvio pop-ups for your marketing campaign, and you can connect your Poptin account to your marketing email account to receive leads quickly and efficiently.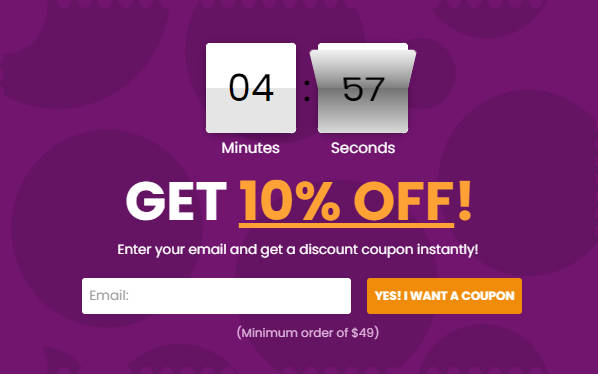 This type of automation saves businesses a lot of time. It can also create a better customer experience, preventing cart abandonment, and encouraging website interaction, while increasing the number of email signups.
How to Create Mailvio Pop-ups with Poptin
Poptin is a lead capture platform that uses stunning pop-ups and contact forms to engage visitors, and turn them into sales, leads, and email subscribers for marketers, eCommerce companies, digital agencies, and website owners.
You can create the following types of Mailvio pop-ups with Poptin:
Lightboxes

Full-screen pop ups

Slide-in popups

Top and bottom pop up bars

Mobile pop-ups
To create Mailvio pop ups, follow the steps listed below.
1. Sign Up
Before you begin, you need to sign up with Poptin for free. You do not need to enter any credit card details.
Poptin plans include monthly and yearly plans or you could continue with a free plan. However, you only get to send your ads to 1000 visitors, which may be a disadvantage for a large business.
Monthly plans are affordable. They range from $19 for the basic plan, ideal for small to medium-sized businesses, $49 for the Pro plan, ideal for medium to large businesses, and $99 for the Agency plan.
2. Select a Template
Poptin has an extensive range of pop-up templates for you to choose from. Select your goal, choose a pop-up type, and scroll through the templates to select the one you like best.
3. Customization
The great thing about Poptin's interface is that it is user-friendly and gives you many customization tools. These templates are fully customizable, and you can make your Mailvio pop ups simple, or eye-catching as you prefer.
There is a drag and drop feature which allows you to edit your template with ease.
How to Integrate Your Pop Ups with Mailvio
1. Once you have logged into your Poptin account, find the popup ad you created, and click on the pencil icon at the end of the bar.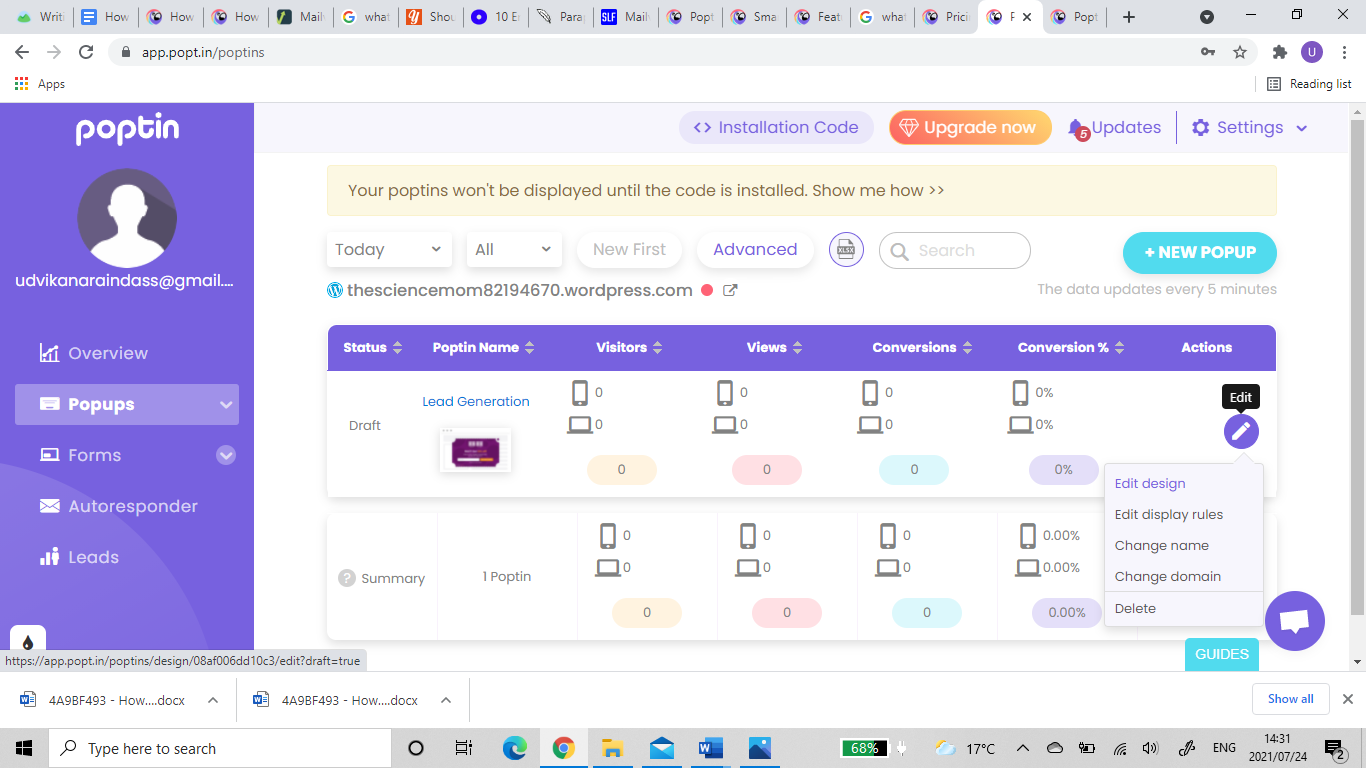 2. In the editor, find the section labeled "Email Integration" and click "Add Integration"
3. Locate Mailvio in the list and click on it. You may notice that it requires an API key. 
4. To get your API key, log into your Mailvio account, and click on your account icon, then select "Integrations" and "API Keys". Copy the API Key displayed.
5. Follow this link to log in to Mailvio. Once logged in, click on Subscribers > the relevant group and copy the group ID located in the URL bar.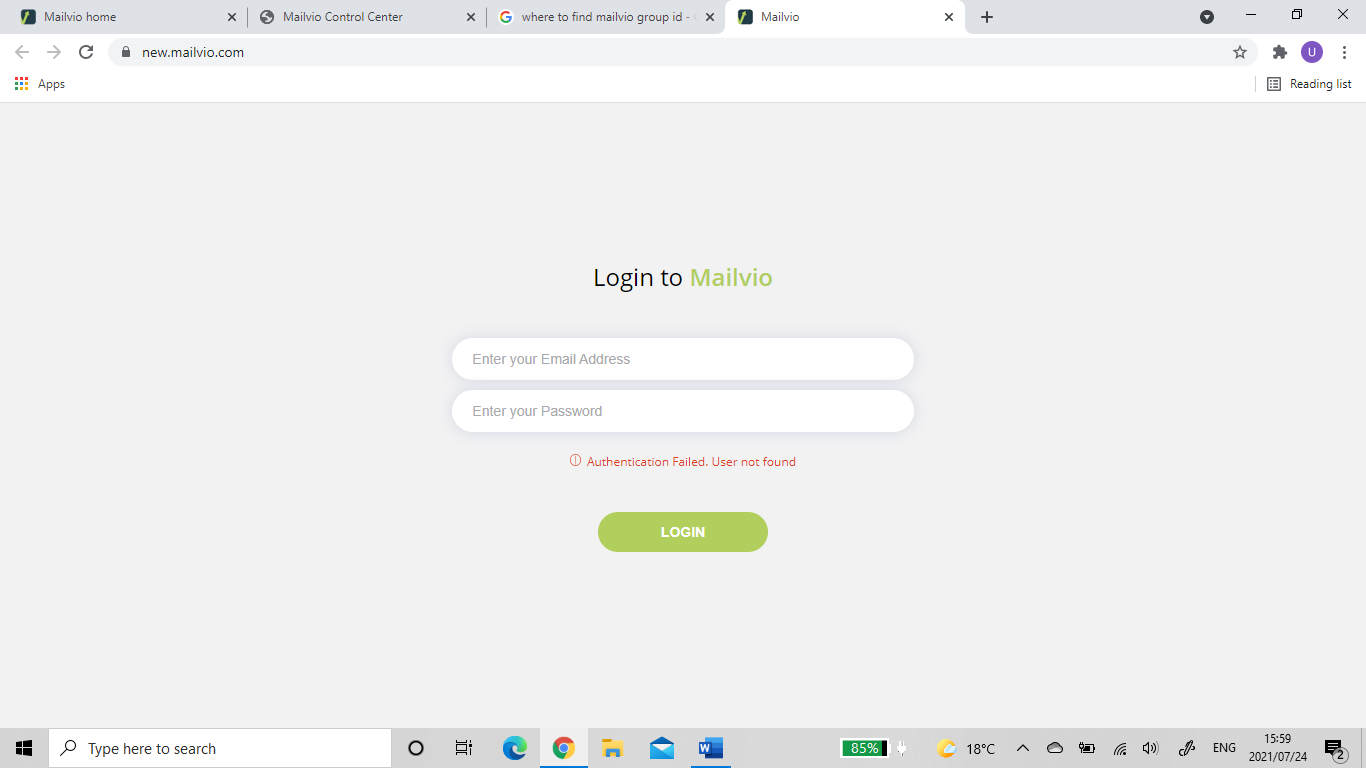 6. Paste your API Key and group ID into the relevant sections in the Poptin window.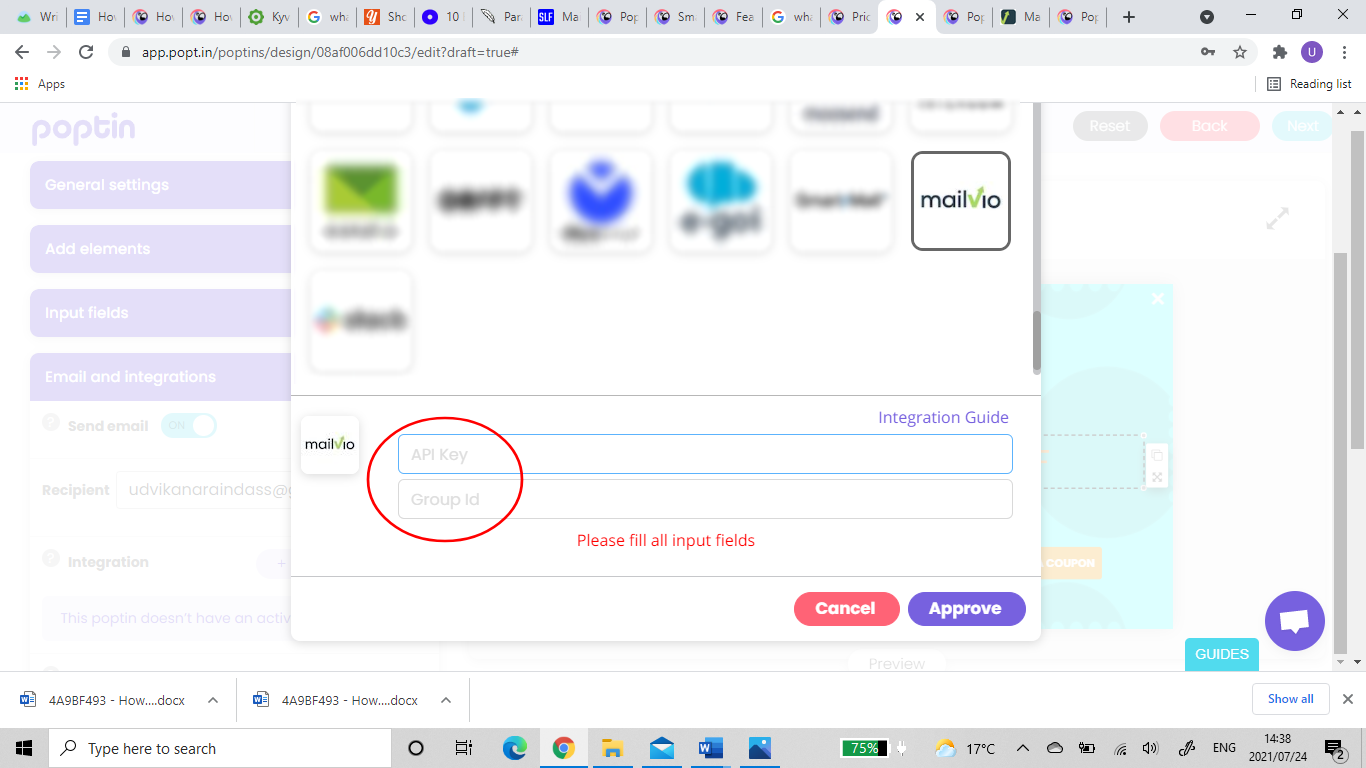 7. Click Approve, and you are ready to send leads to Mailvio.
For a more detailed help guide, click here.
The Bottom Line
Email marketing is an essential tool that helps businesses large and small thrive through the generation of leads, and conversion of leads, or email subscribers, to customers.
Poptin can help you design captivating Mailvio popups and sends leads directly to Mailvio. It is free to use for 1,000 visitors per month, and subscriptions are cost-effective. Drive revenue today by signing up with Poptin to create eye-catching popup ads that prompt users to show interest in your business.