One of the most significant methods to expand the company is via events, seminars, or online. In contrast, if your sales force is unable or unwilling to follow up on leads generated online, your efforts will be in vain.
In order to gauge the performance of an internet marketing campaign, marketers look at the number of websites leads generated. While it may take a person weeks or even months to accomplish this objective, they may lose interest sooner than you anticipate.
Dr. James Oldroyd's 2011 research, "The Short Life of Online Sales Leads" concluded that most organizations fail to follow up leads quickly enough. Only 46 percent of 2,240 organizations responded to leads within 24 hours, according to the survey. A marketer's major objective in B2B sales is to find new sources of potential customers.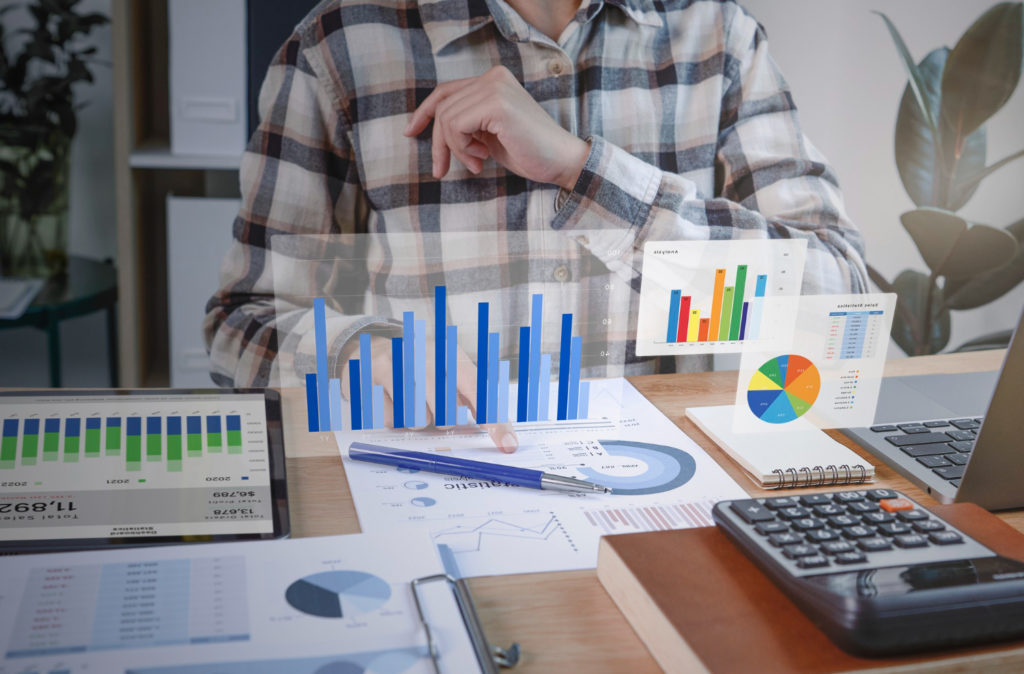 As a general rule, most of your prospects will not become customers just because they have been pushed through your sales funnel. The conversion may need extra assistance. You may use these eight methods to increase the number of leads that turn into customers.
As a general rule, most of your prospects will not become customers just because they have been pushed through your sales funnel. The conversion may need extra assistance. You may increase your sales by following these ideas.
1. Don't make leads wait
When it comes to leads, there is no time to waste. After an hour, the prospect's level of interest decreases significantly, and he or she may have already switched to a rival. As a result, it's critical to establish internal procedures for dealing with new leads.
Due to email overload, forgetfulness, or sickness, or vacation, directing leads to a personal inbox might be overlooked. You may either utilize customer support software or send your web leads to a business mail where numerous personnel has access to guarantee rapid treatment.
Traceability and speed are the same for marketing leads as they are for support queries. Increasing numbers of firms are seeing the value of customer service software (CRM), which is now being used in a variety of departments rather than simply customer support. CRM meaning: stands for Customer Relationship Management.
2. Qualify the lead first
Sales-qualified leads are more likely to ask for a meeting than marketing-qualified leads are to download a free white paper. There is a good chance that they have distinct qualities and are at a different point in the purchasing cycle than you are.
However, every lead has the potential to be a sales opportunity. After qualifying the lead, you may make a positive impact on them. This may either be done by an appointed organizer or by the sales team. If you contact a lead who isn't ready to purchase, you won't be completing transactions.
It's also possible that you'll scare them off with an overly aggressive start. Google the person or firm, or if you're using CRM software, type in the company name. Determine if the lead has already taken action, such as attending a conference, rather than contacting them and discovering that they are currently engaged in a sales conversation with someone else.
3. Structure sales teams for speed
It's common for some companies to split their sales force into two groups, one for current clients and the other for new customers. The structure of the team isn't as critical as the methods you put in place to enable your sales team to work efficiently. This is true for all phases of the sales process, not simply new leads.
What questions should you ask yourself in order to get started?
How do we get in touch with each other for the first time?
Who will be able to access the contact information?
How do we record a transaction?
What are our options for following up on the work we've done so far?
4. Keep leads warm
A potential customer may not be ready to go on in the sales process even after finishing a web form in 10 minutes. In spite of this, bear in mind that they have shown an interest in the product or service throughout the phone contact. One way to assist them to grow is by asking them if they'd be interested in being included on your mailing list.
Before a transaction is made, customer service begins. They will come back when they are ready to take the next step since you kept them informed and showed them you cared.
5. Monitor your sales pipeline
Your sales funnel provides a unique perspective on the prospects you're dealing with. Using a CRM system, you can keep tabs on the prospects' progress through the sales cycle and the actions they've completed. To acquire a full picture, this may be done by the sales manager and by each individual salesperson.
A great CRM software for business offers sales and business intelligence reporting. Your sales data may be seen via charts and can be customized to meet your specific requirements. At the end of each week's sales meeting, you'll be able to look over the case of each sale and evaluate where it is in terms of progress. It's easy to understand which situations you need to concentrate on if the pipeline is constantly updated.
6. Offer an incentive
There isn't a single individual in the world who doesn't like receiving free gifts. In order to encourage customers to buy, you might provide a freebie or offer a limited-time discount for a limited period.
Discounts and freebies don't have to be excessive, and they don't have to be of great value. A freebie or a limited-time discount can't be ignored by the typical customer.
7. Ask for the sale
Which part of "ask to buy" is revolutionary marketing advice? It's not a gimmick; it's simple sense, yet many firms fail to implement it. What if you asked your leads whether they were ready to buy? They became a lead as a result of their interest in the products or services that your company provides. Consider this: your competition will ask for the sale if your company doesn't.
8. Dangle the potential ROI carrot
Your product or service should be mentioned if it has the potential to boost your lead's ROI. "So, when are you ready to boost your revenue?" is what they are being asked. People are more likely to buy from you when you remind them of the benefits of your product or service.
9. Develop a great FAQ page on your website
When potential customer has inquiries, they are less likely to buy from you. Make it easy for your visitors to get the answers they're looking for on your site by answering frequently asked questions. Make a list of the most often asked questions from your sales and customer care staff. To see what a fantastic FAQ page should look like; check out Poptin's amazing FAQ website.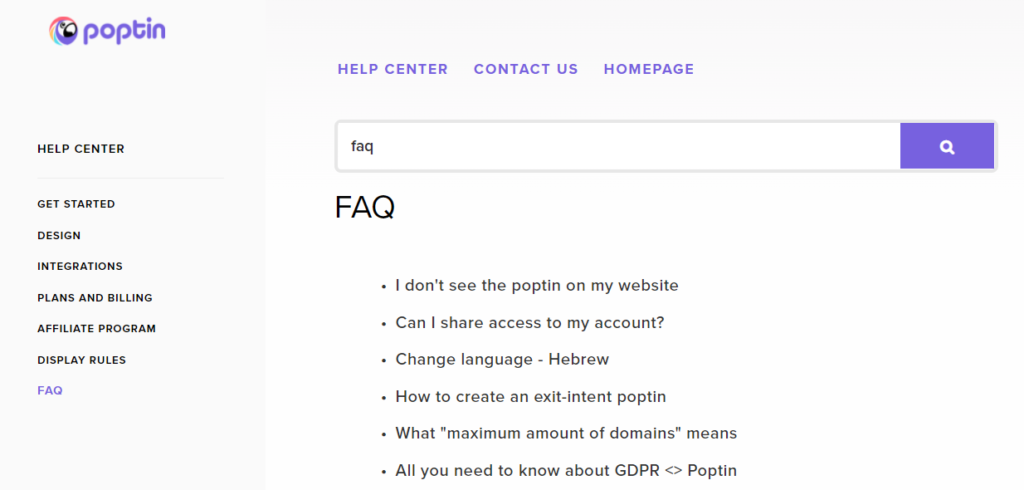 10. Set a time limit
A "no communication" deadline should be established to eliminate unresponsive prospects from your marketing funnel. The following is an example: "It has been 30 days since we've heard anything from you. Although this is our last correspondence, if you have any more queries, please don't hesitate to contact us." Your sales staff won't waste time and resources on a dead lead if you do this, which typically results in a response.
11. Simple follow-up
You may re-engage your leads with a follow-up email or phone call that asks them if they have any other queries. There are several advantages to using this method to turn leads into sales rapidly. After our website generates a lead, my organization instantly reaches out to the individual and offers to address any questions they may have. Almost every sector may benefit from a simple follow-up.
12. Make sure your email marketing stands out
You need to make sure that your emails stand out from the excessively promotional emails that are likely to be filling the inboxes of your potential customers. Remember to keep it lighthearted and not seem like a sales pitch by including interesting information about your business or the surrounding region in your emails. Your firm will stand out from the crowd if you send out creative emails.
13. Ask your leads questions
Your leads will typically respond if you ask a query. An example of this might be "We haven't heard from you in over a week. If not, when will you have time to review the information and come to a decision? "Helps to apply the pressure while also allowing you to find other questions or issues that your lead may have.
Conclusion
The idea that salespeople were born with the ability to sell was widely held for many years, but the truth is that sales are a science that can be learned. A well-structured and well-organized approach to sales is essential for success.
Of course, maintaining a human touch is crucial, but a CRM system helps streamline daily operations like tracking activity, delivering offers, and reminding you of follow-ups while also allowing you to examine client history.
Help your sales staff turn internet leads into customers by following these steps. Contact us if you'd like to learn more about Super Office CRM and how it can help you organize your sales process.
If you're looking for a powerful tool to convert more sales into leads, try creating engaging pop ups and forms with Poptin. Sign up today and check it yourself!