Email marketing has come a long way, and there are tons of platforms and software options designed to make it easier. However, which one should you choose?
Flashissue is suitable for Gmail, and it makes it faster to design and send newsletters and emails. The editor features a drag/drop functionality, making sure that the correspondence stands apart from the rest.
However, if you don't use Gmail, it might not be the right solution. These nine Flashissue alternatives could be the right choice. Read more about them and decide for yourself.
1. Zoho Mail
Zoho Mail is a great email marketing platform that uses a minimal interface and doesn't contain any ads. You also get very powerful features designed for professionals and business owners of all types.

Merkmale
You can get a custom domain for your email addresses. That way, each department can have a separate one, and customers instantly know that the email is safe to open. 

All of your data is encrypted, so you don't have to worry about hackers stealing your information. Plus, the company doesn't sell your data to advertisers. There are even multiple layers of protection while using the site.
Vorteile:
Forever-free plan available

Beautiful user interface
Kontra:
Few support options

Limited software integrations
Preise
Zoho Mail is quite inexpensive, though everything is billed annually. The Mail Lite version is $1 a month per user, and you get 5 GB each. With it, you can have email routing, hosting on multiple domains, various aliases, and much more.
Mail Premium is $4 a month per user with 50 GB each. You get the same features as Mail Lite, but you can send bigger attachments, have white labeling, and email backup/restoration.
Workplace costs $3 a month per user per month. With it, you get every feature. This includes online spreadsheets, file managers, word processors, and secure business email.
There's even a forever free plan for five users, 5GB per user, and a 25 MB attachment.
Für wen ist das?
Zoho Mail is ideal for small companies. However, individuals, such as bloggers, can also use it effectively.
2. Rejoiner
Rejoiner is considered a great email marketing tool for online retailers. It features the latest technology to help you power the entire process with a single solution. Though it was only founded in 2013, it's a popular choice for Flashissue alternatives.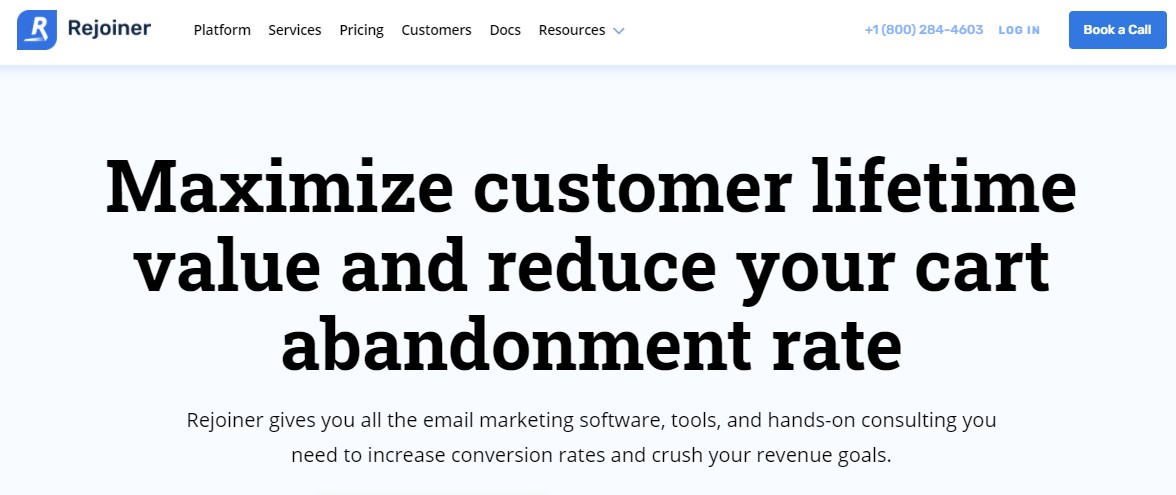 Merkmale
With Rejoiner, you get a drag-and-drop editor, allowing you to create beautiful emails. They work on any device, and you don't have to know HTML.
You've also got access to multiple templates, and no developer is needed. Since there are pre-built components included, non-technical marketers can take advantage of it all with just a few clicks.
Plus, you can sync the integrations with Google and Facebook. This also extends to direct mail. Webhooks 
Vorteile:
Tons of automations

A/B-Prüfung
Kontra:
More expensive than other Flashissue alternatives

Doesn't include as many features as others
Preise
The pricing for Rejoiner is based solely on the number of contacts you've got. Therefore, expect to pay $95 a month for 2,000 subscribers. With this, you get all the features available, such as a visual journey builder, various automated triggers, and others.
Für wen ist das?
Rejoiner is primarily designed for online retailers. We feel it's best for medium or large companies because the price is a little steep.
3. Vision6
Vision6 offers a cloud-based email marketing tool that can help you send, create, and track your SMS and email campaigns. With it, you can create a professional email in less time by using customizable templates.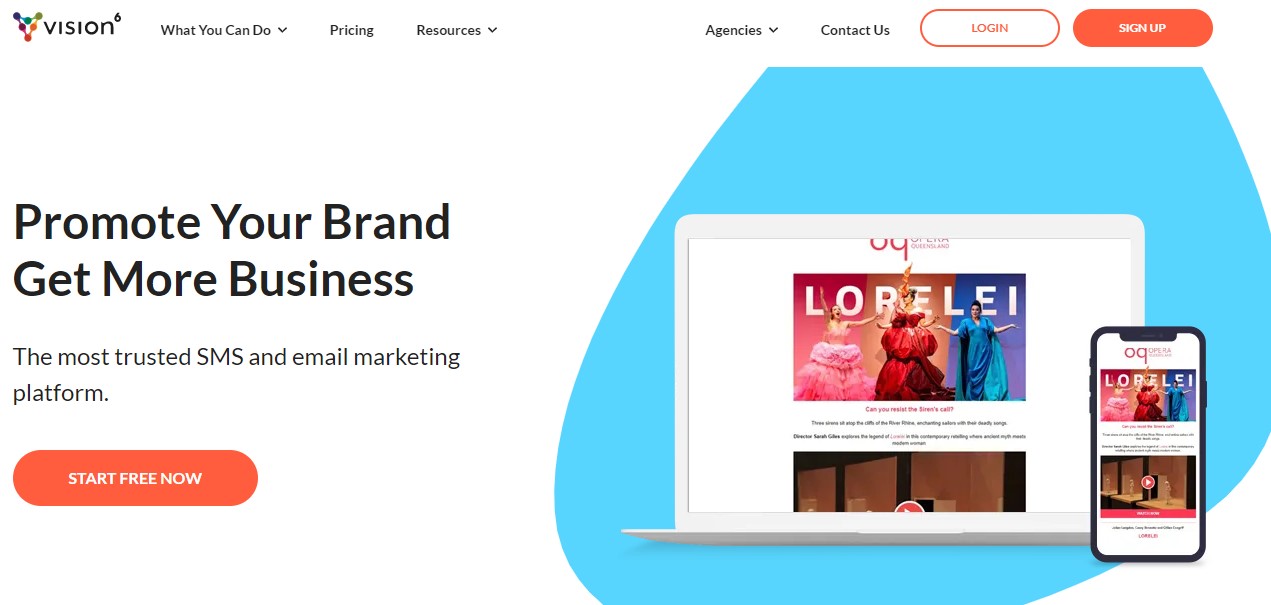 Merkmale
We like that Vision6 offers email nurturing campaigns, so marketers can connect with leads and convert them into customers. It's also possible to send welcome emails, anniversary messages, and much more.
You're going to appreciate the SSO feature because you can give limited access to other members. This helps you keep track of everything with a centralized dashboard and keep up with other teammates.
Vorteile:
Intuitive interface

Leicht zu bedienen

Great automation and data management
Kontra:
Better metrics needed

Issues with customer service
Preise
With Vision6, there's a Starter plan for $9 a month and 250 contacts. With it, you get standard automations and support. There are also transactional emails, and you can have unlimited lists and users, though you can only send 2,500 emails a month.
Business is the most popular, and it's $29 a month for 250 contacts. With it, you get priority support, better send speeds, a deliverability expert, and unlimited sending.
From there, you've got Pro-Marketer, which is $99 a month for 250 contacts. You get everything from Business and advanced automations with phone support.
Für wen ist das?
Vision6 markets itself to SMBs, agencies, and various financial institutions. However, it also works well for nonprofits and anyone who uses SMS and email.
4. Robly
When focusing on Flashissue alternatives, Robly is something to consider. It's designed to improve your email campaign by about 50 percent. You don't even need much email marketing experience to get the most from it.
Merkmale
You're going to appreciate the intuitive design. It's possible to do everything right from the dashboard, and it only takes a few clicks. Just answer some questions, and you're ready to go.
Robly features Open-Gen technology. This allows you to resend the campaign after 10 days with different subject lines and minor changes. If subscribers don't open the first series, try to entice them a second time.
Vorteile:
Mobile responsive templates

In-depth reports available

Open-Gen technology
Kontra:
Loses formatting when copying/pasting

Can be costly when you've got more than 10,000 contacts
Preise
With Robly, you pay $19 a month for 500 contacts, and you get everything but phone support. The rest of the prices go up based on how many subscribers you have.
At $35, you can have up to 2,500, and then it goes to $58 for 5,000. From there, it's $92 for 10,000 contacts, and so on.
Für wen ist das?
Robly is designed for all types of companies, but we feel it is best for SMBs. Though pricing is scalable, it can get pretty expensive to have more than 10,000 contacts.
5. Vertical Response
VerticalResponse is one of the easiest email marketing tools to use. While it doesn't have a ton of features, it is suitable for many entrepreneurs.

Merkmale
The editor on VerticalResponse is easy to use. Just choose the template you want based on the email type. It's possible to change it all to reflect your brand. This means you can add, move, delete, and otherwise modify the pre-formatted content blocks.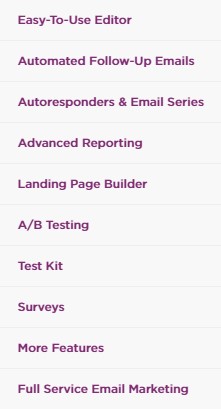 Automation is effortless here. You can automatically send a follow-up email to anyone who missed the last message. Just create a different subject line and figure out when to resend it! There are also many automated series options to help you.
Vorteile:
Self-guided onboarding

Email previews

Simple interface
Kontra:
Hard to manage contacts

No email scheduling

Basic segmentation
Preise
The pricing structure for VerticalResponse is straightforward. Basic costs $11 a month and is based on the number of contacts you have. With it, you get unlimited landing pages, customizable popups, unlimited sending capabilities, and more.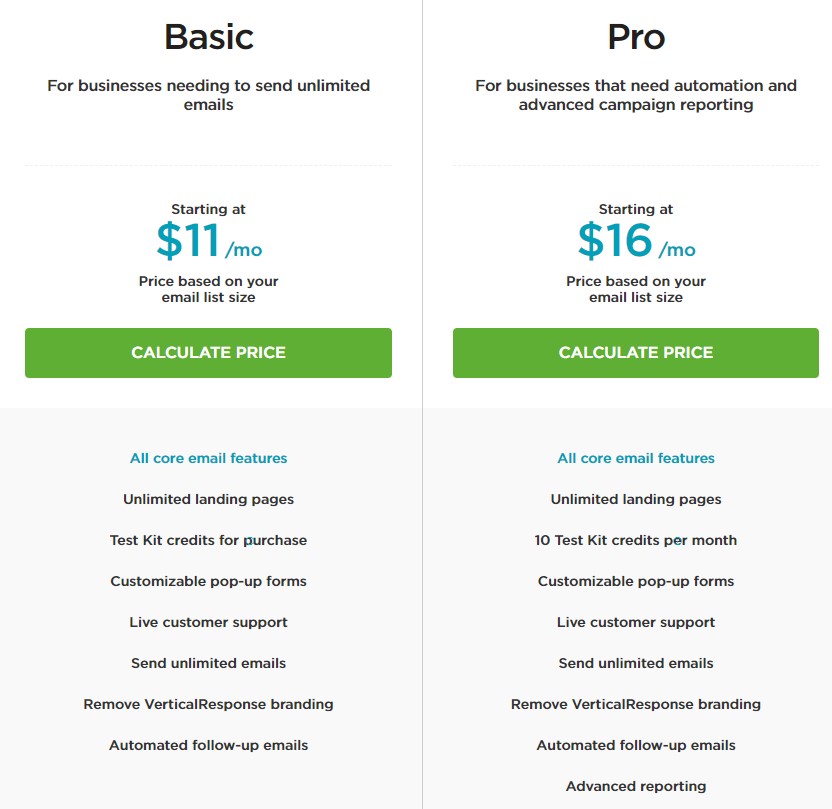 Pro costs $16 a month based on how many contacts you have. You have access to 10 test kit credits, A/B testing, advanced reporting, and delivery rate reviews.
Für wen ist das?
We believe that VerticalResponse is ideal for small companies and freelancers. If you don't like spending hours on a campaign, it's inexpensive and beneficial.
6. TotalSend
TotalSend offers you a powerful multi-channel way to send messages at cheaper rates than other companies. With it, you can send transactional emails, push notifications, and SMS.
Merkmale
As with the other Flashissue alternatives listed here, TotalSend offers automations. However, it focuses primarily on SMS instead of email. You can still create and send email campaigns, but it's a little confusing on the whole thing.
Ultimately, it works through integrations and various add-ons. It's possible to do almost anything with the REST API, which works with transactional and other SMS messages.
Vorteile:
Payment flexibility

Blog and knowledge-base support

Personal account managers
Kontra:
Uploading issues

Needs to be easier to use
Preise
The pricing for TotalSend is a bit odd. You can pay in Euros or Rupees. Ultimately, the prices are all based on how many SMS or emails you send. For example, it's R0.27 each to send 1,000 SMS messages, and the price goes down when you send more each month.
Shortcodes are also available. There's a R3500 setup fee for each one. Line rentals are R999 a month, and outgoing replies are the standard SMS rates.

Für wen ist das?
Primarily, TotalSend is suitable for companies that want stable messaging solutions and plan to send a lot of them through various channels.
7. ActiveTrail
ActiveTrail is intuitive and can help you send automated SMS messages, emails, surveys, and more. Plus, you can create newsletters and popups for your website and do even more with one product.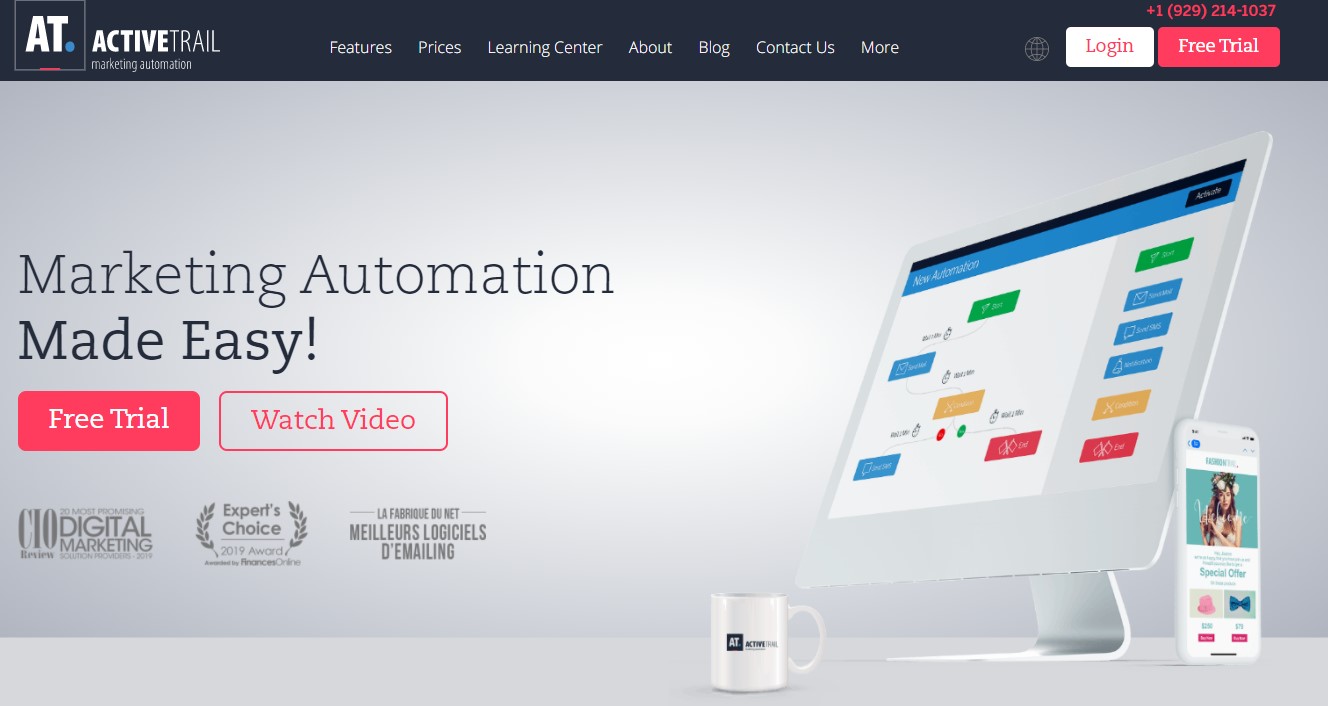 Merkmale
With ActiveTrail, you have full marketing automation. This means you can personalize the customer journey and make it suitable for them. It's also possible to connect the email or message with your online store to drive more traffic to the website.
This also means that you can create landing pages, online surveys, and more. These can go right on the site and help collect information and drive sales.
Vorteile:
Affordable and easy to navigate

Various relevant integrations

Testing and optimization features
Kontra:
No 24/7 support

Few e-commerce workflows
Preise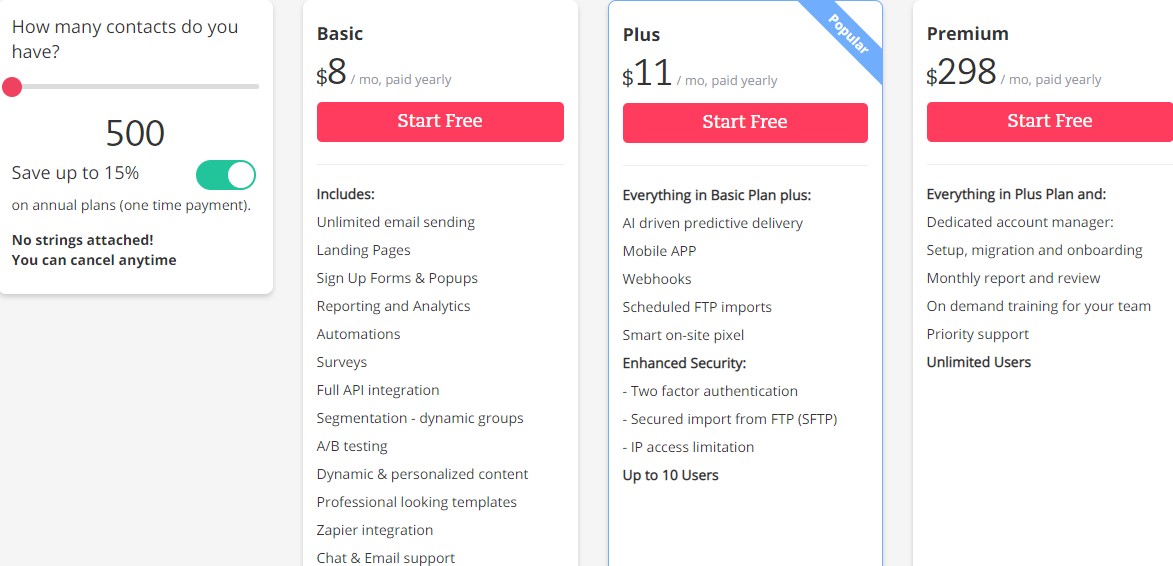 ActiveTrail offers a Basic plan for $9 a month and 500 contacts. With it, you can send unlimited emails and have access to sign-up forms, popups, and landing pages. Automation is available, and there are reporting features with a full API integration option.
Plus is next at $14 a month for 500 contacts. You get the same features as with Basic. However, you also have AI predictions, Webhooks, a mobile app, and enhanced security for 10 users.
Premium costs $351 a month for 500 contacts. With it, you get every feature, including priority support, training for the team, and help with onboarding and migration. Plus, it's available for unlimited users (within the company).
Für wen ist das?
Primarily, ActiveTrail is designed for all types of digital marketers and comes in 20 different languages.
8. Sendlane
Sendlane is one of the newer Flashissue alternatives and was created by people who didn't like the email marketing tools already out there. It offers many benefits and is relatively inexpensive (to start out).

Merkmale
With Sendlane, you can create amazing messages that beg to get red. This means you can create emails, send newsletters, and even make product announcements.

Vorteile:
Advanced automations

Great documentation support

Smooth email editors and landing pages
Kontra:
Higher than other Flashissue alternatives

No instant migration

Wenige Integrationen
Preise
When you choose Sendlane, the Starter pack gives you six months of Growth membership for a one-time payment of $497. With that, you also training and other help.
Growth costs $99 a month for 5,000 contacts. You get all the features, but there's also onboarding support.
Professional costs $249 a month for 10,000 contacts. You get unlimited sending and white-glove onboarding. There's also a dedicated manager to help you.
Für wen ist das?
Sendlane is primarily used by digital marketers and those who own e-commerce stores.
9. Campaign Monitor
Campaign Monitor combines an organized interface with functionality. Therefore, it's straightforward and easy to use.
Merkmale
It's easy to automate the customer journey. Use the visual journey designer to create emails that keep everyone engaged.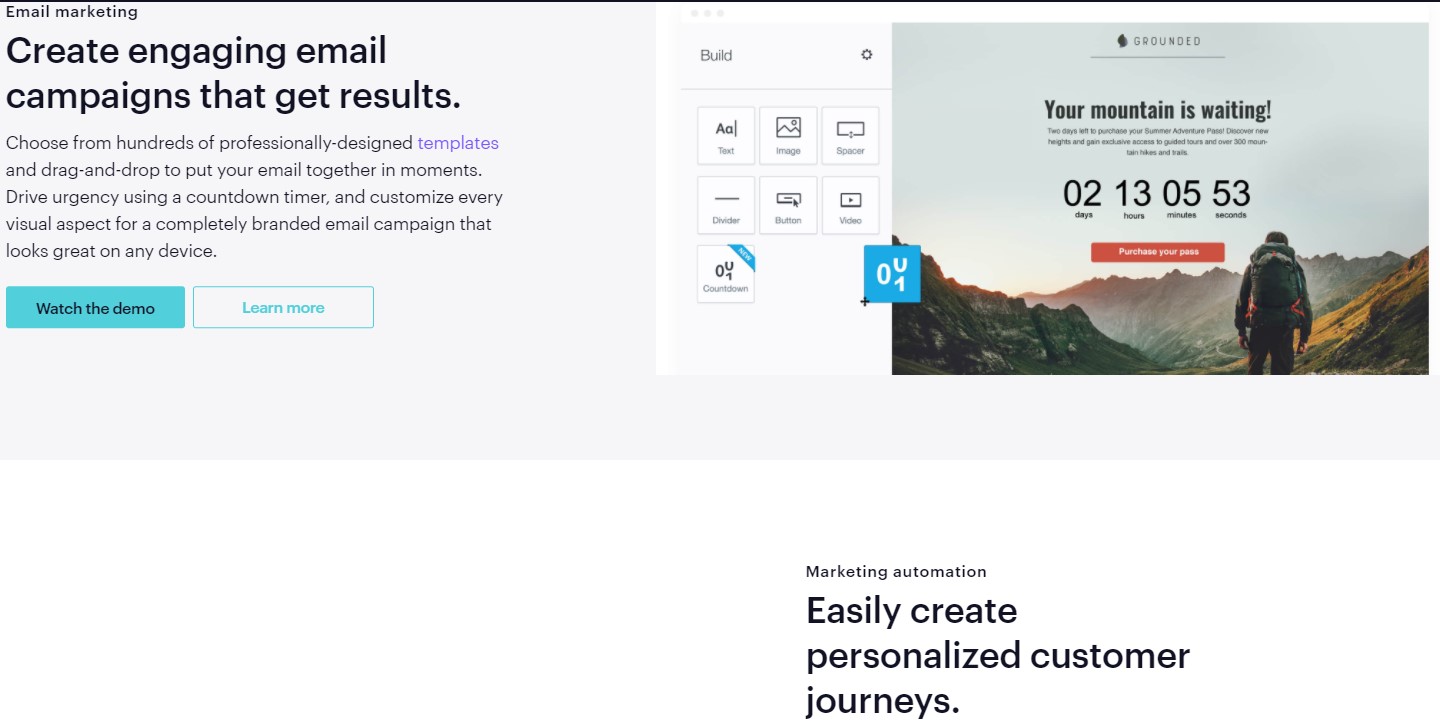 You can even create smart segments. Get into the nitty-gritty about the data on your customers to segment and target your audience effectively.
Vorteile:
Guide for autoresponders

Easy to use navigation

Transaktions-E-Mails
Kontra:
Kein Landing-Page-Builder

No live chat
Preise
Basic starts at $9 a month, and you can send 2,500 emails. From there, you go to Unlimited at $29 a month and have many features opened to you, such as time-zone sending and a countdown timer.
Premier is $149 a month. With it, you get advanced link tracking, pre-built segments, and many others.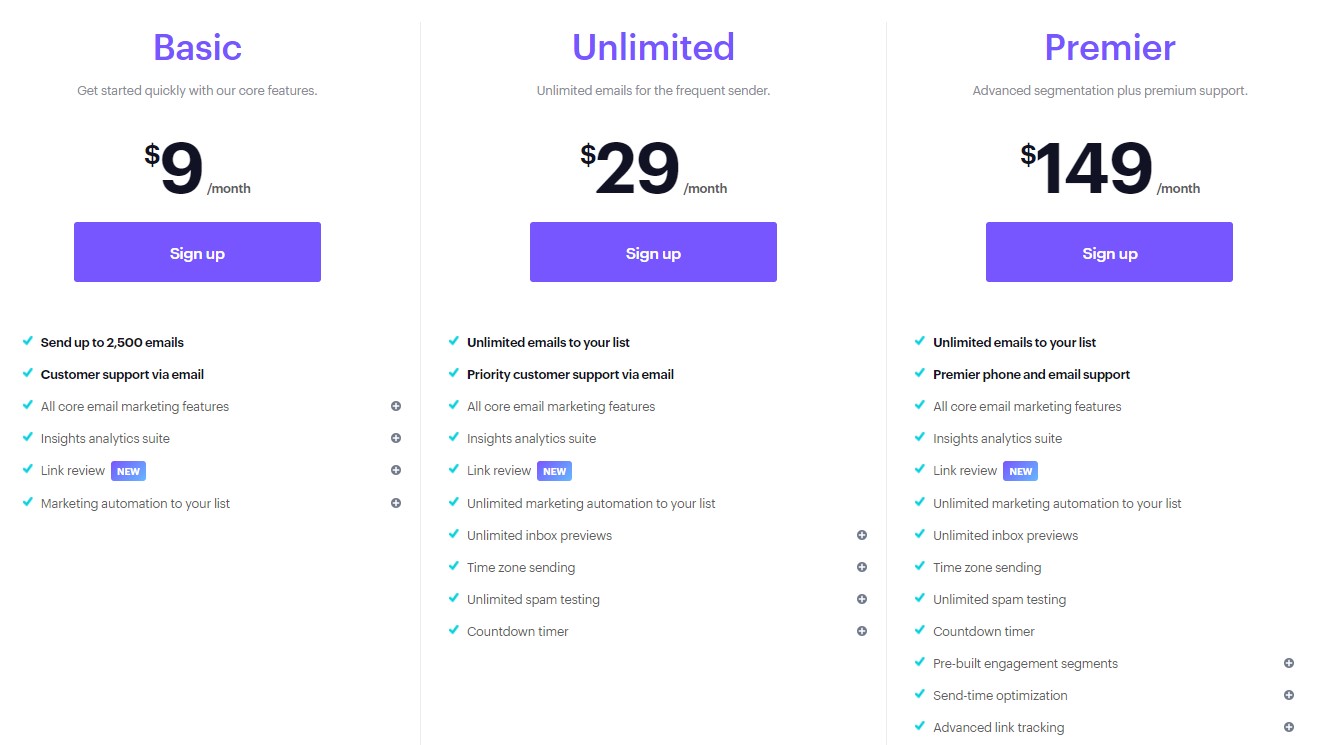 Für wen ist das?
Ultimately, Campaign Monitor works well for experienced and beginner marketers.
Good read: 6 Best Campaign Monitor Alternatives for your Next Email Campaign
Schlussfolgerung
With these nine Flashissue alternatives, you now have the right information to make your choice. It still might not be easy, but you can weigh the pros/cons and figure it out.
Email marketing is your path to freedom. It helps you automated and segment your lists, and you can even send things at the right moment. Focus on free plans that help you decide, or request a free demo or trial. That way, you've got a better idea of what the platform can do for you.