Are you looking for Delivra alternatives?
Examine our list of best email marketing software to get the best alternative to help you grow your business and build a strong relationship with your consumers.
What is Delivra?
Delivra is a cloud-based marketing tool for businesses that want to run automated email marketing campaigns. It's appropriate for small to midsize businesses in various industries, including education, healthcare, real estate, insurance, and construction.
The Best Alternatives for Delivra
1. Autopilot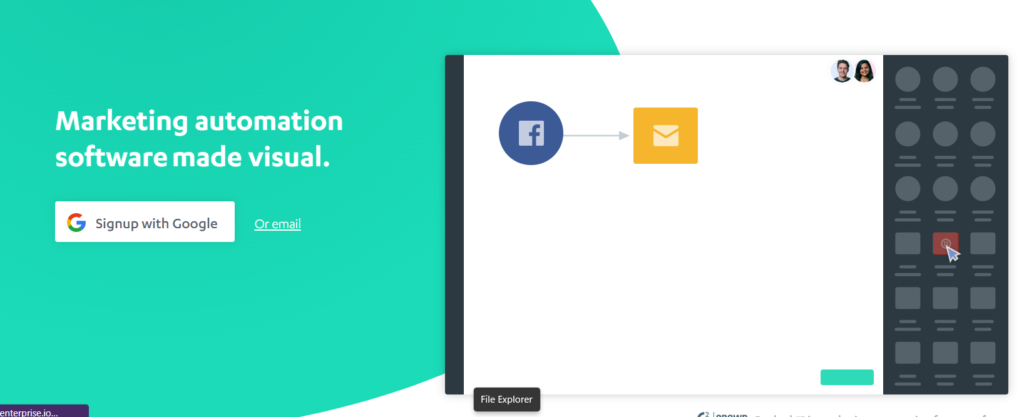 Since its inception in 2012, Autopilot has established itself as a specialist marketing automation platform. Instead of attempting to provide every marketing tool a company might require, Autopilot focuses solely on giving strong yet simple email automation features that any company can implement without needing to type a code.
Features
Online businesses may use Autopilot to combine their customer data with their CDP, segment key audiences across the customer lifecycle, activate them with tailored, omnichannel experiences, and assess their business for growth using a solid suite of BI tools.
Pros and Cons
Let's start with the advantages and disadvantages of using Autopilot. This will give you a sense of where this review is headed and a quick overview of its strengths and weaknesses.
The following are Autopilot's pros and cons:
Pros
Excellent automation reviews
Usability
Automation templates
Strong integration
Cons
No built-in CRM
Room for more analytics
Pricing
As for some firms, the lack of a CRM and pricing may be an issue, but the Silver plan is affordable and offers you access to all of Autopilot's features, making it an excellent choice for small enterprises. Here are the different prices available for Autopilot:
Monthly price for 2,500 contacts: $149
Monthly price for 10,000 contacts: $249
2. Mailigen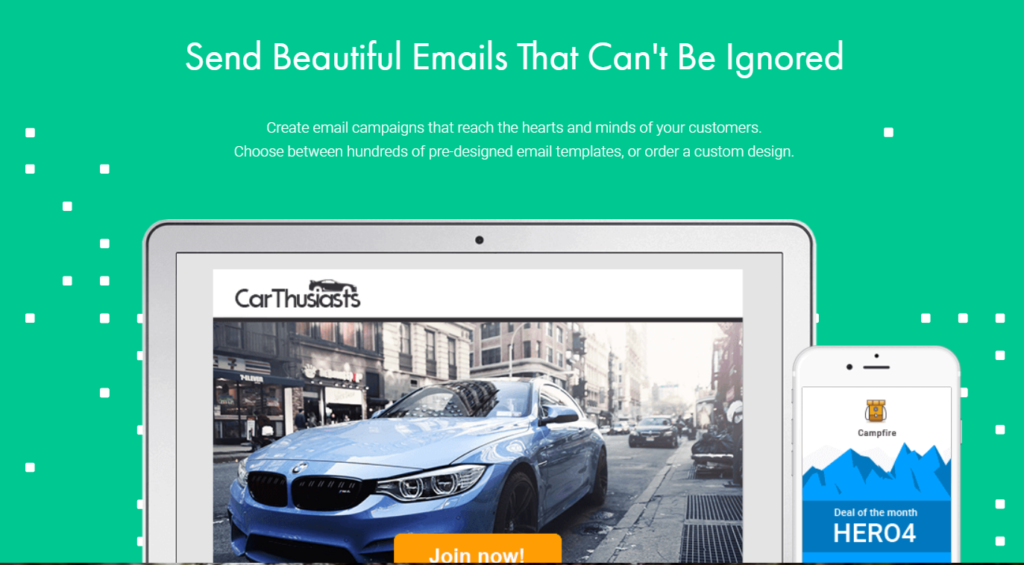 Mailigen is a new marketing-by-email program that was released in 2010.
However, it has already attracted the attention of many corporations from various industries, including pharmaceutical giant Bayer, British department store chain Debenhams, and Swedish bank SEB.
This is partly due to its youth and needs to establish itself, which means it constantly introduces new features and enhances its functionality.
It has added a library of pre-designed email marketing templates, email preview choices based on email clients, and a spam test to ensure emails don't end up in recipients' trash folders.
Mailigen is a web-based email marketing software solution for small and medium-sized businesses, organizations, and individuals in Europe.
Features
Autoresponders are a notable feature of Mailigen, as they allow you to build an automated series of emails with minimal effort by putting together the workflows and emails for you.
Mailigen's dynamic content functionality allows you to adapt the material for specific audiences.
It also has direct marketing features for other marketing channels, including SMS.
Pros and Cons
Pros
Flexible payment
Open for integrations
Webhooks
Cons
Limited plug-Ins
Email address differentiation
Pricing
On Mailigen's website, the pricing section is easily visible, and clients are surprised to see that they may construct a variety of custom packages just by entering their subscriber's needs into the website's slider.
Clients can estimate how much they will need to spend in the long run, thanks to the wise option of getting a quote. It features a "pay-as-you-go" plan with email credits and slider pricing. Furthermore, SMS pricing varies based on which country you are from.
Mailigen does not provide a free plan. However, it does offer a 30-day free trial during which you can send up to 100 emails. The features of all paid pricing levels are identical, with the price varying based on the number of members on your email list.
Plans start at $10 per month for 500 members and increase as follows:
1,000 subscribers, the monthly fee is $15.
2,500 subscribers for $25 per month.
5,000 subscribers, the monthly fee is $40.
7,500 subscribers, the monthly fee is $50.
10,000 subscribers, it costs $60 per month.
3. Cakemail
Cakemail is an email marketing platform that allows small businesses and corporations to keep track of their contacts and send highly tailored emails.
The platform also includes tracking activities, creating valuable data, and much more.
Regardless of your design background, you can generate attractive emails that look great on all devices.
Features
Cakemail allows small to medium-sized businesses to identify individual contacts, provide insightful data, track activity, and send highly personalized email communications. It can help you create emails regardless of your type of device.
Furthermore, Cakemail allows users to customize a message by including the name of their client, particular statements, contexts relating to essential activities, and more.
Contacts can be imported into the software as a whole or in part with the names of those more relevant. Messages can be sent to specific groups using the segmentation feature.
Pros and Cons
Cakemail, like any other software, has its benefits and drawbacks. Here are some of the most notable pros and cons.
Pros
High sending capacity
Multilingual and translatable
Deliverability
Cons
Manual list segmentation
Limited language choices
Pricing
Cakemail offers four pricing plans:
Free plan: $0
Growth Plan: $7 per month
Premium Plan: $199 per month
Growth Plan: $12 per month
4. SendGrid
SendGrid is an email marketing platform that emphasizes email deliverability or ensuring that emails get in recipients' inboxes rather than their spam folders.
Features
The features of SendGrid are a mixed bag. The email editor, analytics and reporting tools, and email deliverability are all outstanding, but the contact management, segmentation, and autoresponder options are restricted.
When managing subscribers, you can only search for email addresses and set custom fields to collect more information about your clients.
SendGrid, without a doubt, goes above and beyond regarding email deliverability, making it ideal for an email marketer who wants to focus on this element or who has a problem with emails ending up in spam folders.
The software is also significant in integrations, with a separate API service that uses webhooks to guarantee that the data flows smoothly between multiple apps.
Pricing
You can send up to 6,000 emails each month to up to 2,000 contacts with SendGrid's free plan. Although the free plan only allows you to design one signup form and does not feature live chat or phone assistance, it does contain automation and segmentation.
SendGrid offers two different premium plans. The Basic plan costs $15 per month and allows you to send up to 15,000 emails to 5,000 contacts monthly. Automations are not included.
The Advanced plan costs $60 per month and allows you to send up to 50,000 emails to 10,000 contacts monthly.
5. AWeber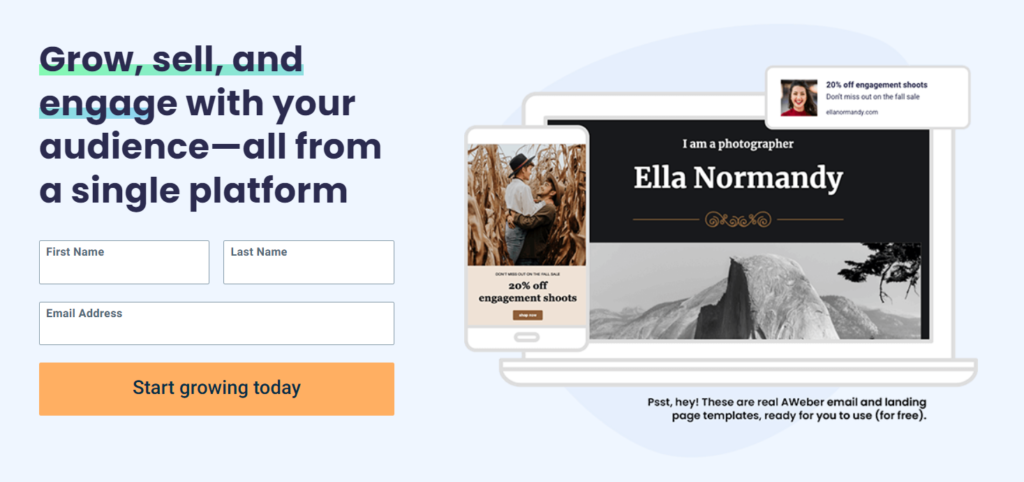 According to the company's creator, Tom Kulzer, AWeber was created in 1998, and over 120,000 individuals and businesses have utilized the platform for email marketing.
Features
AWeber is perfect for small businesses looking for a simple, low-cost email marketing tool with excellent customer service. Most standard functions of this type of software are included, such as data integration and storing, segmentation, A/B testing, a drag-and-drop email builder, and reporting.
Pros and Cons
Pros
Affordable
Unlimited email sends
Customer support
Cons
Not as robust as many of its competitors
Automation functionality is limited
Pricing
AWeber includes two plans: 'Pro' and 'Free.'
The pricing scheme for the 'Pro' plans is as follows:
Up to 500 subscribers: Monthly fee of $19.99
Subscribers from 501 to 2,500: Monthly fee of $29.99
Between 2,501 and 5,000 subscribers: Monthly fee of $49.99
Subscribers from 5,001 to 10,000: Monthly fee of $69.99
Subscribers from 10,000 to 25,000: Monthly fee of $149.99
You'll need to contact AWeber for a quote if your mailing list has more than 25,000 subscribers.
6. Constant Contact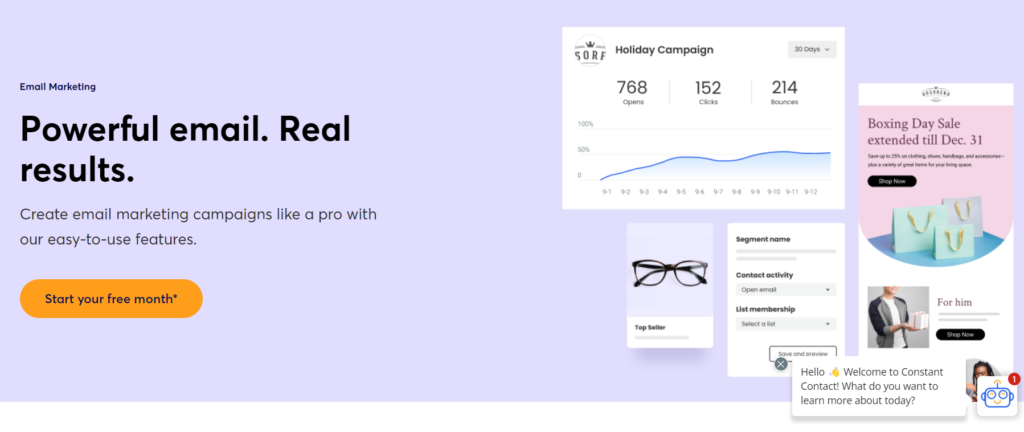 Constant Contact has all the tools, services, and expert coaching you need to get online and grow online, whether you want to reach more consumers, sell more items, or share your passion with the world.
Features
Furthermore, Constant Contact offers a variety of user-friendly marketing tools to help small businesses and NGOs grow their customer bases and maintain relationships.
Email marketing, event management, social campaigns, monitoring, survey management, and offer management are among the services available, which can be purchased separately or as part of the Constant Contact Toolkit.
Businesses can import customer data from spreadsheets or email programs like Microsoft Outlook and Gmail into Constant Contact's email marketing solution.
Pros and Cons
Pros
Easy to set up
Most popular tool
Great support
Cons
No free version
Limited automation
Pricing
Constant Contact pricing is based on the number of contacts in a user's email for a business list and is calculated weekly. Users can send as many emails as they wish without incurring additional charges.
Prepayment discounts of six and 12 months are offered, as well as discounts for nonprofit customers.
Email: $20 per month
Email Plus: $45 per month
Conclusion
We hope that we've provided you with the best alternatives for Delivra, and we trust that you'll find them easy to operate and get your desired outcome.