Eid Al-Fitr is the festival for breaking the fast, so it's performed after Ramadan. People have been fasting for a month and are hungry and ready to celebrate.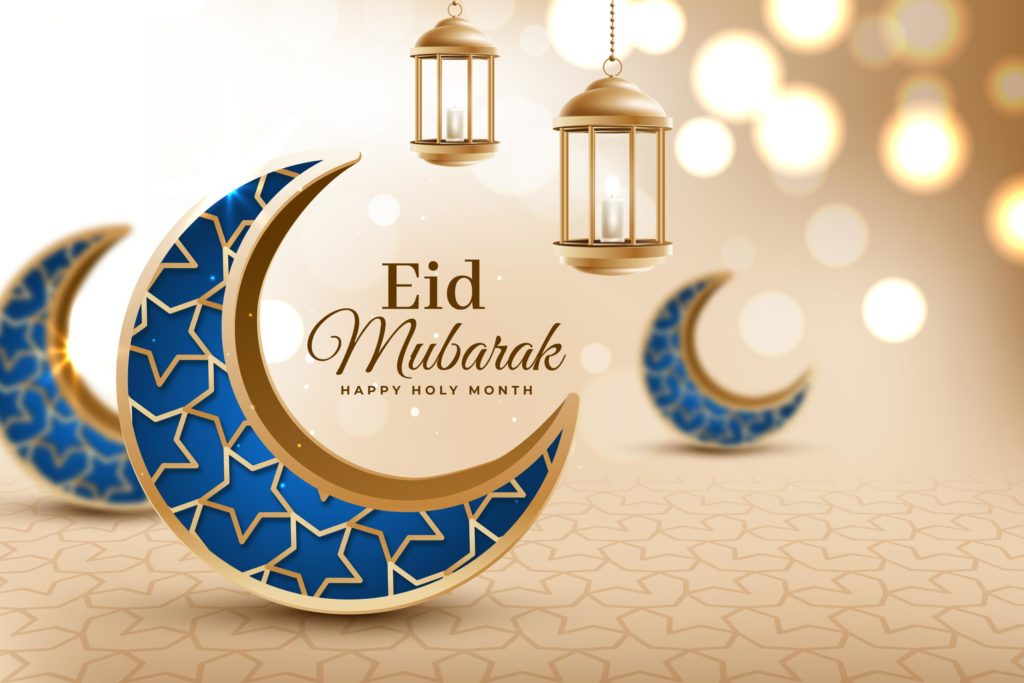 The eCommerce industry can effectively use this holiday to boost conversions in their stores and drive revenue. Ultimately, more and more people are using online shopping, and marketers are using new strategies, such as pop ups, to drive traffic to their sites to maximize customer value.
Typically, these countries spend about $102 billion a year, making it crucial to have your website ready. This includes email popups, exit-intent popups, and countdown popups.
These are affordable and easy marketing options to help with your seasonal promotions.
Eid Al-Fitr Pop Up Ideas
Here are just a few of the Eid Al-Fitr popups ideas to help you on your journey:
1. Sale pop ups that lead visitors to your Eid sales page
Regardless of the landing pages people see, you can use sale pop ups to lead visitors to the Eid sales page, perhaps with top and bottom bars. This is beneficial because they know you have a specific area just for this occasion!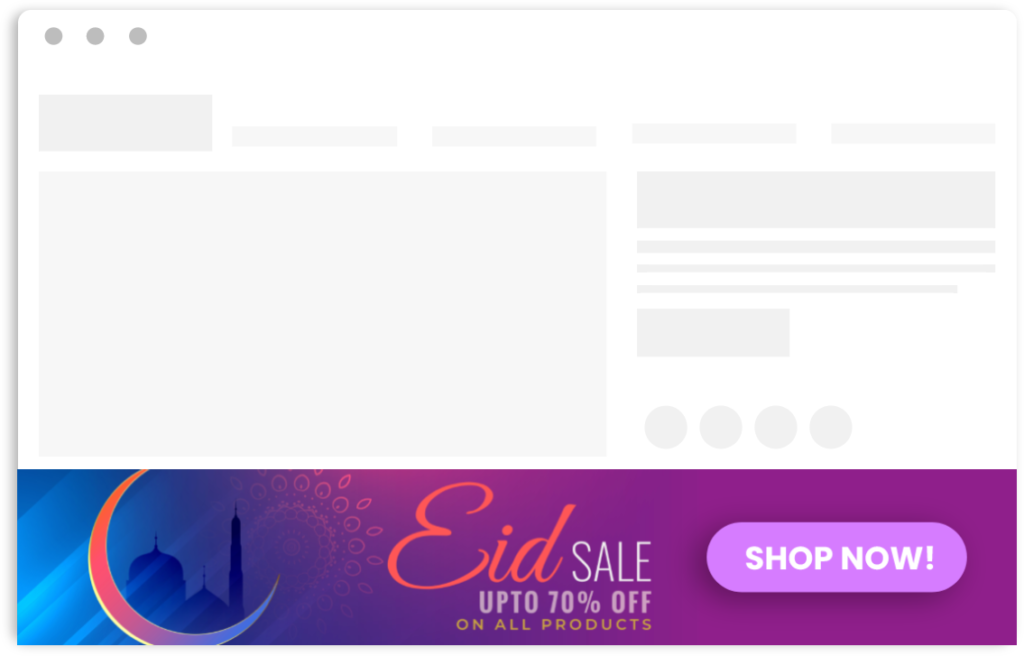 2. Video pop ups to boost the spirit of the holiday
Everyone loves a good video. You can include such video pop ups to show others celebrating while using your products. It's a great way to promote the spirit for the holiday while putting your brand out there and showcasing that you care.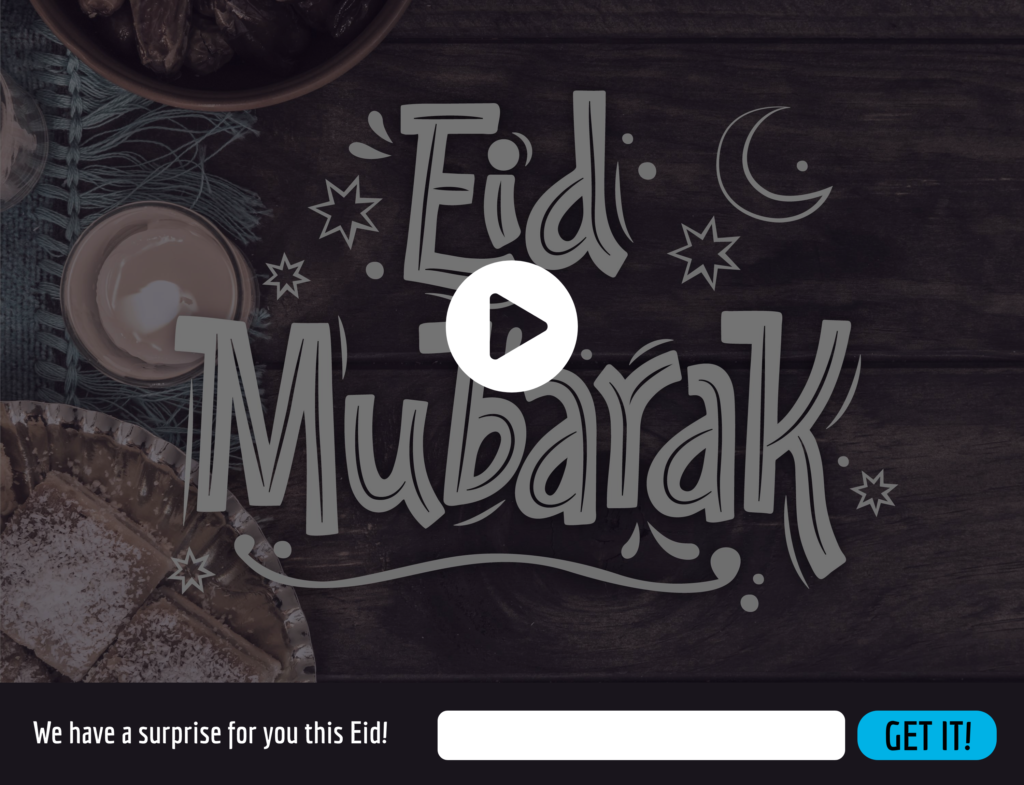 3. Coupon popups that are time-limited
Coupon pop ups are a great way to see conversions. If someone's interested but not ready to buy, a time-limited discount helps them make the purchase immediately.
Meanwhile, pop ups with a countdown timer are often used for seasonal holidays. You can provide exclusive discounts that people can't find in their emails or online. That way, they are spurred to buy!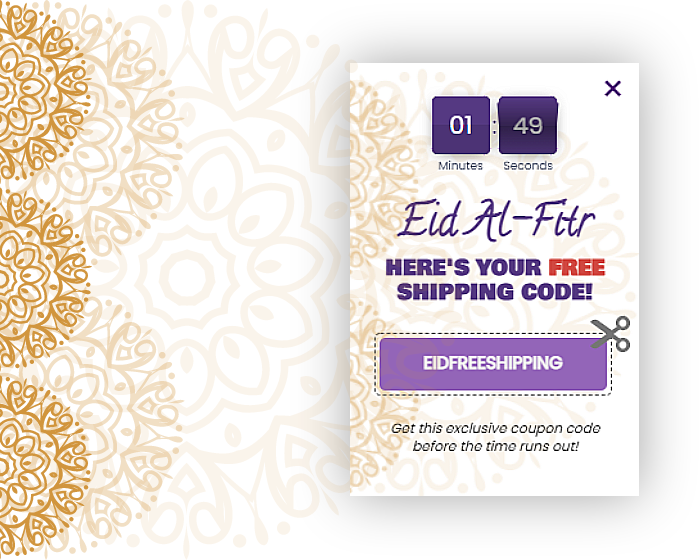 4. Eid Mubarak popup greetings with product recommendations
Don't forget to offer Eid Mubarak (blessed greetings) on your landing pages. Create those Eid Al-Fitr pop ups with product recommendations to generate a buzz and get people on the right track for buying!
How to Create Your Eid Al-Fitr Pop Ups with Poptin
You understand now that this holiday is crucial for your business. It's important to learn how to create Eid Al-Fitr popup popups that wow, and you can do it with Poptin:
1. Choose the popup template to use on your Poptin dashboard. You can also create everything from scratch. If you don't have an account yet, sign up here.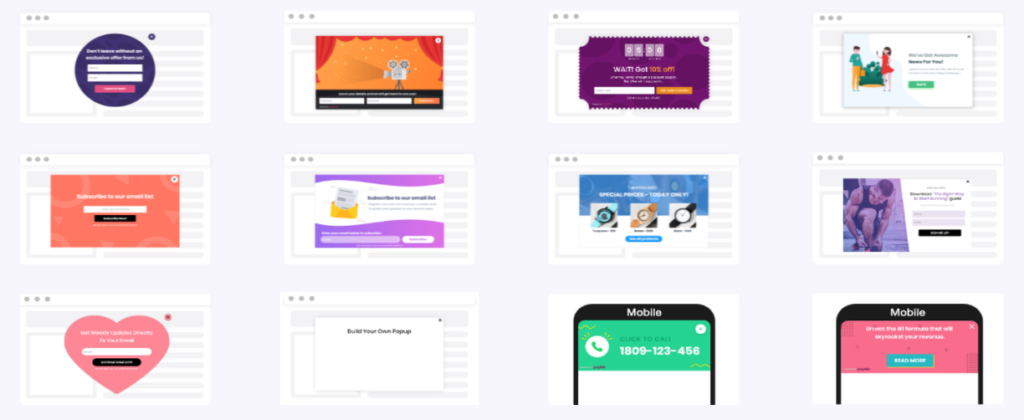 2. Fill in the information, such as the domain (of your site), Poptin name, and status, and select "Create."
3. Change the information to your liking. You can update the text, choose different buttons, and pick the background color and design. Since this is a drag-and-drop editor, you can move things around, add elements, and so much more. Update the input field area to add other boxes, such as phone numbers, names, and more. Rearrange them to your liking.
4. Scroll down the settings list to add integrations so that you can send out emails relating to the pop-ups. There are also advanced settings available. Play around with the options to create the perfect pop-ups!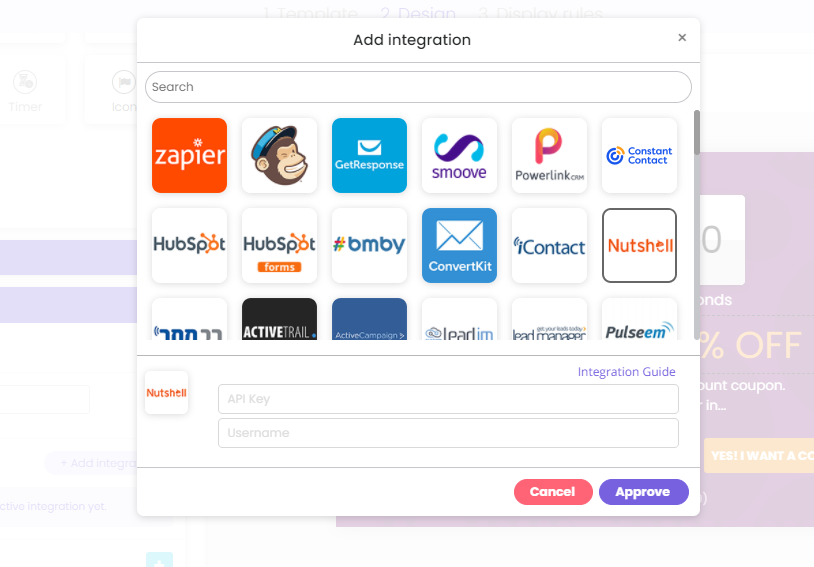 5. Click on the "Next" button to add your input triggers. This is where you can decide if they are exit-intent popups, on-click displays, and more.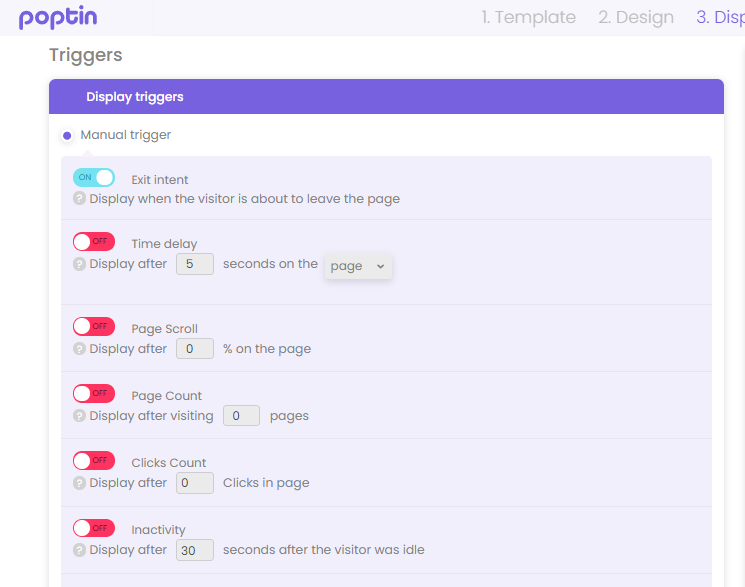 6. Change the date or hours to show the pop ups, too. This is ideal for Eid Al-Fitr popups because they're only for a specific time of year.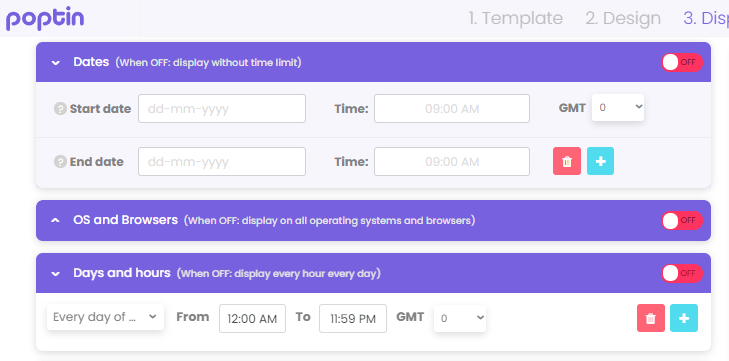 8. Click on the "Next" button at the top of the page, and you've created the Poptin. Now, you can copy the code and add it to your website.
You can check the video tutorial here for a more visual guide!
Wrap Up
You should be using Eid Al-Fitr popups during the Ramadan season. There are many ways to do this, and they're all beneficial. Choose the pop ups that meet your needs best or try them all.
Don't forget to add coupons, countdown timers, videos, and other sale pop ups to your Eid sales page. It's a great way to boost sales and conversions!
Want to create your first Eid Al-Fitr popups now? Sign up with Poptin for FREE!
What's Next?
Website pop ups are crucial to your online store. However, there are various marketing ideas out there. Consider adding a newsletter to get more email addresses, update your homepage design to offer Eid Mubarak greetings, and add social media buttons.