Most people know that conversions are crucial for their businesses. However, it's often hard to create website popups because you don't have the right tools.
With so many options, you can quickly find a popup builder, but what if it isn't the right one? You need something that offers exit-intent popups, and that's harder to find than you think.
With so many Gist alternatives, let's get started:
What is Gist?
Gist is a popup builder that also offers forms and many other features. You can create sleek pop ups and customize all aspects of them. In fact, you can determine when they appear and who can see them.
With that, you don't require a developer because of the drag and drop feature. Plus, you can start creating for free, and it works on every website imaginable.
You're sure to enjoy personalizing the pop-ups for each visitor. With it, you get features like:
Various targets
Run automations for certain engagements
Lead alerts
Email validation
However, with all that, you might still consider Gist alternatives before deciding what to use for your business.
Top Gist Alternatives
While people claim that they don't like pop ups on websites, they do convert if they're done correctly. Marketers tend to love it, and Poptin is a great way to create website popups easily.

However, before you use it instead of other Gist alternatives, you must learn about the features. That way, you can ensure that it does what you need it to do.
The features include:
Well-designed dashboard
Easy to use
Ideal popup builder
Various popups (exit-intent popups, discount popups, countdown popups)
Different display rules
Targeting options
Easy to install your poptins on any website (Weebly, Shopify, Wix, WordPress, etc.)
Includes a form builder
Many integrations (MailChimp, Salesforce, ActiveTrail, Klaviyo, Drip, Omnisend, Agile CRM, Pipedrive, etc.)
Pricing
Pricing for Poptin focuses more on the visitors you have to the site each month.
However, you can create unlimited poptins with one domain and have 1,000 visitors. It's all free!
Basic – $19 (10,000 visitors/one domain)
Pro – $49 (50,000 visitors/four domains)
Agency – $99 (150,000 visitors/unlimited domains)
Pros:
Easy to implement
Easy to use
Can boost conversions and signups
Responsive support
Competitive pricing
Hundreds of people have used Poptin and enjoy it. If you want to collect leads, it's an amazing plugin. One person says that they needed help creating a widget, and the customer service was exceptional.
Others boast that it is user-friendly and has many pop-ups from which to choose.
Cons:
Might not be able to enlarge pop ups as you edit
Even with so many great things said, there were a few complaints. Most of them focus on customizing the fields. Others claim that it takes a while to set up, but this is only done once!
Icegram
Icegram is a great plugin to help you create CTAs and opt-ins (pop-ups) that meet your needs. Then, you can quickly show them to visitors at the right moment to convert them into fans and customers.
It's not a typical plugin, and you can do a lot with it, such as:
Grow subscriber lists
Drive traffic instantly
Start engaging with visitors
Easy to use
Easy to create and target messages
Various forms
Many themes
Tons of integrations
Mobile-responsive designs
Multiple display positions
Track results on each form
Popup builder with everything you need
Pricing
With Icegram, you have three plans:
Free
Pro – $97 a year
Max – $147 a year
Pros:
Compact email marketing solution
Offers sequence automation tool
Cons:
Higher prices than other Gist alternatives
One person has claimed that Icegram doubled their opt-in rates in one day. It's fast to set up and easy to use.
Someone else complained that the application is used externally and not directly from your website. However, this could also be a good thing.
Hustle
Hustle is a marketing plugin to help convert website traffic and build a mailing list.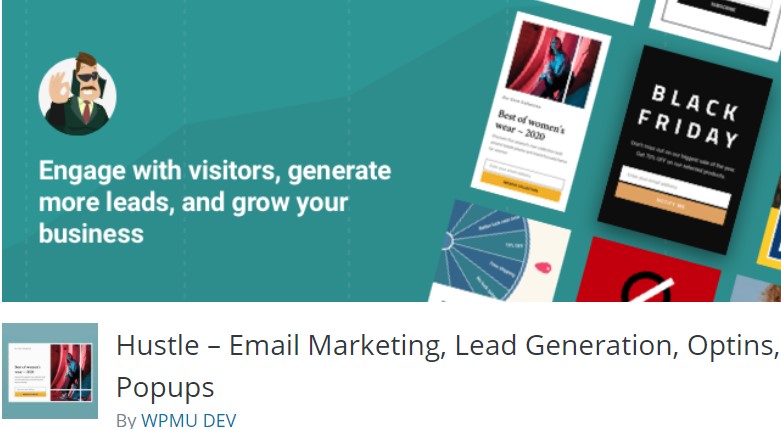 It offers many features, such as:
Various templates for pop-ups
Creative styling options
Targeted display settings
Smart triggers
Pricing for Hustle starts at $49 a month. There is a free trial period, as well.
Pros:
Reasonable price
Free plan with advanced features
Cons:
Not as many features as other Gist alternatives
Most reviewers wonder what they did before Hustle. It creates beautiful pop-ups to boost conversions.
Some people complained about the animated images, but this is quite popular right now. Many websites use it effectively.
Outgrow
Outgrow focuses on boosting your marketing by offering interactive content. Pop ups are a huge part of that.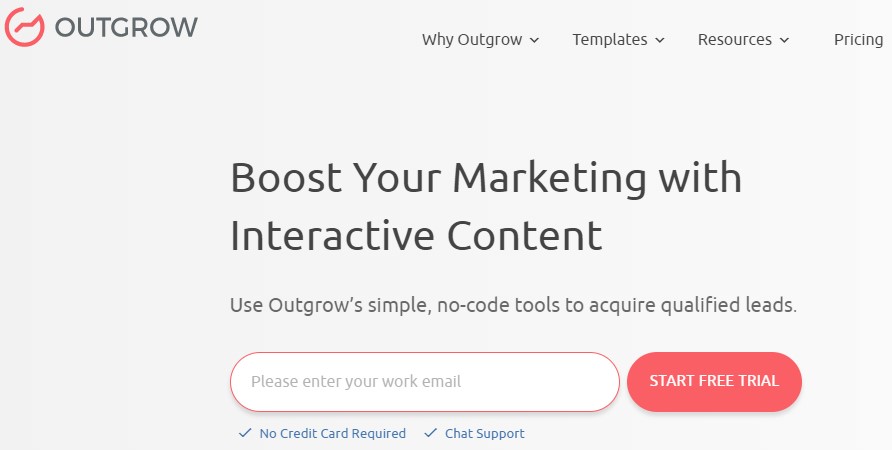 With it, you get many features:
Calculators and quizzes
Polls, assessments, and recommendations
Reduces bounce rates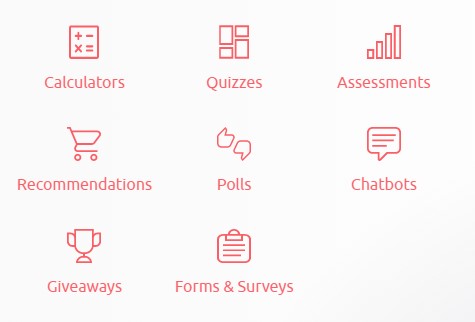 Pricing
Prices for Outgrow include:
Freelancer Limited – $22/month
Freelancer – $45/month
Essentials – $115/month
Business – $720/month
Pros:
Feature-rich option
Many content options
Great support
No need for programming skills
Various integrations
Cons:
Overwhelming to learn
Could have pushy salespeople
Doesn't scale well
Most people have good things to say. For example, there are many options, such as exit-intent popups and discount popups.
However, most people complain that some basic features are only available on high-tier plans.
Digioh
Digioh is considered an enterprise lightbox service. This power tool helps you build lists for your online store or high-traffic website. With it, you can collect emails, reduce cart abandonment problems, and more.'
There are many features to like about this product, such as:
Drag and drop editor
A/B testing
Dynamic keyword insertion
Custom trigger rules
Various targeting rules
Cookie tracking
Various integrations
Segmentation
Landing pages
Web forms
Pricing
There are three packages available: Titanium, Platinum, and Diamond. Each one offers different features and builds on the next. You must fill out a short form to see prices.
Pros:
Includes an API
Lets you create website popups easily
Third-party integrations available
Cons:
Can't see prices upfront
Could have better features
Most of the complaints surrounding Digioh focus on the claims that it was free to use the service. There is a free trial period, but the information is a bit misleading.
Those who rave about it claim that it's easy to send file attachments in newsletters.
Optinmonster
Optinmonster claims it is a list-building tool. With it, you can create various opt-in forms, connect them to your ESP, and much more.
Find out more about the features to see if this is the right popup builder for you:
Streamlined interface
Create different campaign options
Various pop-ups available (exit-intent, discounts, countdowns, and more)
Multiple templates to get you started
Detailed targeting options
Ability to apply many rules
A/B testing
Works well with multiple sites

Pricing
The prices vary based on the features you want.
Basic – $14/month
Plus – $30/month
Pro – $47/month
Growth – $80/month
Pros:
Easy to use
Various pop ups available
Tons of integrations
Variety of templates
Cons:
No drag-and-drop editor
Confusion about prices
Many people complain that there are significant billing issues. Be mindful and watchful of your accounts.
However, everyone seems to feel that this service works like it should and has increased conversions.
Privy
Privy is an email-capture and eCommerce tool that focuses on banners and website pop-ups. With it, you can easily grow your email list from social media, online stores, and websites with no coding necessary.
It has many great features, such as:
Grow your email list thoroughly
Drive repeat sales and visits
Reduce cart abandonment
Connect it with your business
Easy to use
Various triggers and targets
Pricing
The price you pay for Privy is based on how many contacts you have.
Free for 100 contacts
$30/month for 1,000 contacts
$45/month for 2,500 contacts
Pros:
Easy to use and setup
Integrates with other products
Cons:
Limited features and basic
Needs better templates
Many people have used Privy and found that it's a great popup builder. One person said they used it for three days and had more sales from sent emails than ever before.
One person complained that there's no auto-save. Therefore, you must be careful that you don't delete everything accidentally.
Converflow
Convertflow isn't just a landing page builder. With it, you can create pop-ups, forms, surveys, and much more.
Check out the many features:
CTA customization
Integrations
Templates
Split testing
Personalization
Pricing
With Convertflow, you get a forever free account for one website and 5,000 visitors.
Pro – $49/month 5,000 visitors
Business – $250/month 5,000 visitors
Pros:
Easy to use
Various templates
Drag-and-drop editor
Cons:
Server could fail
Can't upload attachments to CTAs
Most of the reviewers comment on how easy it is to use the system. Plus, they say there's great support and various CTA options.
Others say that there are often small bugs, but this is normal with all software options.
Conclusion
You have a website to attract more traffic, so why not boost conversions with a popup builder. While there are many Gist alternatives out there, Poptin is the best choice.
It's easy to create website popups for any occasion. Please sign up for Poptin and start using it for free today!