Content marketing is one of the most cost-effective marketing strategies that doesn't require a sizable budget.
It also delivers the highest rate of ROI. 
By creating content, every brand can establish strong relationships with its target audience. 
Content marketing also helps to engage with the target audience, increase traffic, and promote business generally. 
Sounds fun, isn't it?
But what if you can't create content by yourself?
What if you have neither time nor money to apply this marketing strategy? 
Content curation is the way you should follow. 
In this guide, you will get familiar with everything you need to know about content curation. 
Let's start!
The Essence of Content Curation 
Content curation is an ideal way to promote business for those who can't produce content by themselves. 
Why?
Because content curation is not about content creation. Content curation is the process of exploring content across third-party resources and sharing it with your audience. 
There is a wide range of content available on the internet today. Starting from seasonal posts with statistical data to comprehensive guides written by niche experts. 
You can use the different types of content everywhere – share on social channels, newsletters, emails, and your blog. 
Why is content curation worth your attention?
First of all, content creation requires lots of your time, effort, money, and additional resources. Not every business owner meets all these requirements to produce content consistently.  
It often leads to stagnation because a small team of marketers can't create content constantly. 
Likely, a content curation strategy focused also on content-first design can fill the gap right off the bat. 
Content curation allows you to find whatever content you want and share it with your target audience. Plus, you will have the following benefits:
Improve SEO rankings 

Build brand awareness

Attract more potential customers

Drive more traffic
However, to achieve positive results with content curation, you will need to implement specific tips and tools. 
Now, let's start with reviewing content curation tips and strategies.
Content Curation Tips You Should Follow to Succeed 
It is not a simple task to get a content curation process managed. You will have to apply some marketing strategies and tips to achieve an objective. 
But before you start selecting content to curate, you should ask yourself a few questions:
What issues does my target audience have?

What topics can help them solve the problem?

What types of content would be more valuable for them?

Are those blog posts taken from trustworthy sources?

Is the material unique and worth sharing?
The answers to these questions will help you find the right way on how to perform content curation. Afterward, you can dig into content curation.
Here are the fundamental pieces of advice you should stick to:
Know your target audience 
The success of the content curation process depends on how well you know your target audience. Obviously, the first thing you should do is to work on creating buyer personas. 
There is a tendency that marketers tend to create the same buyer personas.

On one hand, when you create a portrait of your ideal customer, you must take into consideration the basic criteria – gender, age, localization, language, interests, etc.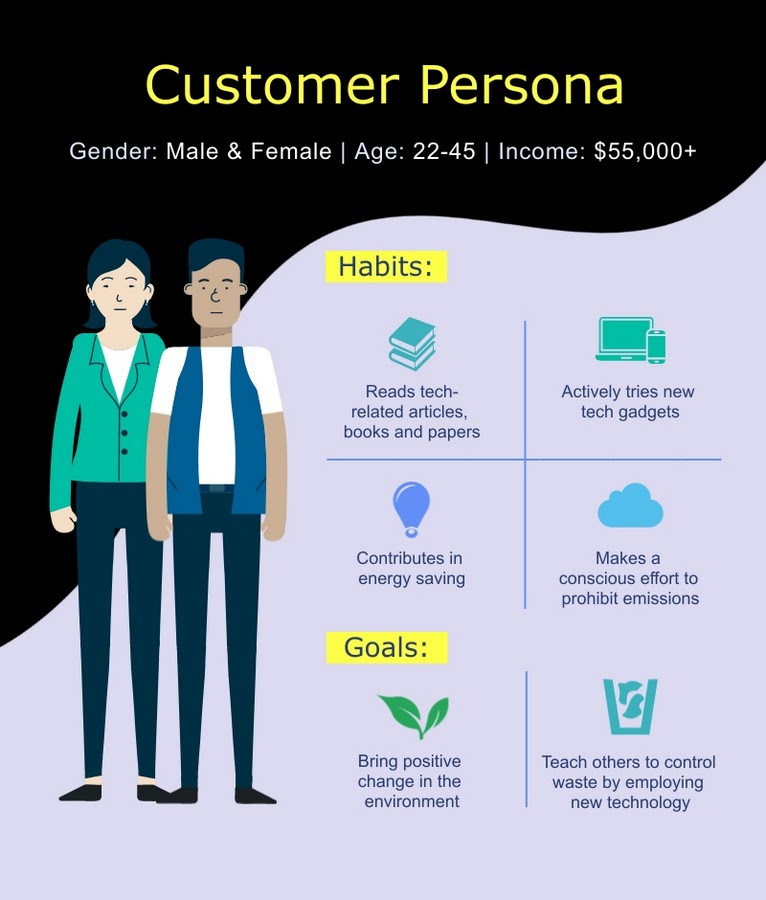 On the other hand, if you want to create an in-depth portrait of your buyer persona, you should ask yourself such questions like:
What exact information does your target audience look for?

What is the point of this information – solve their professional issues, educate, entertain? 

What type of content do they share across their social channels?

What do they prefer – read reviews or explore new niche-related news?
You can ask your target audience some of these questions directly:
How?
By conducting a survey. However, you will have to adapt these questions to your audience specifically. 
What does it mean? 
It means all the questions should be in an open-ended form. For example, "What type of content do you prefer to see on our blog?". By asking such questions, you will be able to follow up with more detailed questions that will help you gather more information.

For instance, you find out that your target audience likes video content. 
But here's a problem: What kind of video?
Our next step is to identify what types of video users like the most. 
Nudge your audience to share their suggestions with you. Eventually, you will get a good portion of the information. 
If you don't have a clear goal behind a content curation strategy, you won't benefit from it. You must set a goal and try to achieve it with time. 
Here are a few benefits you can get from a content curation strategy that you can turn into the goals:
You can focus on sharing curated content in the form of internal links, visual forms of content, and brief articles published on social channels. 
If you decide to repurpose curated content into visuals, you will need to use additional tools. For example, a free infographic maker tool can help you create an infographic. 
This goal isn't the only one you should prioritize. 
Source of ideas as a goal
When you review content on third-party sources, you get an understanding of what is going on in the industry. Collect the information, come up with new ideas, brainstorm niche-related topics, and update curated content with fresh thoughts. 
Showing professional expertise as a goal
If you want to become a niche expert, you will have to refer to other experts' points of view. In other words, you can create a section on your blog where you can curate content from niche-related experts or influencers. 
Why do you need to do this? 
First and foremost, it will show your audience that you understand the industry. Secondly, it will be a signal that you are aware of the issues your potential customers have. 
Make sure you share unique and valuable content only 
The main trick with content curation is that the content you offer must be unique and valuable for the audience. 
How to make sure that you curate content that is worth attention?
#1 Tip – Mix content with your own findings, researches, statistics. 

#2 Tip – Curate evergreen content on your blog

#3 Tip – Explore fresh topics and follow topic trends

#4 Tip – Share newsworthy content on social channels
Curate content that is taken from trustworthy sources
The Internet is overflown with content. There are a huge number of blogs to draw your client's attention to. 
How to find trustworthy sources that suggest high-quality content?
You need to create pre-defined criteria that will help you make the right choice. Take the following aspects into consideration:
Verify if the source of the curated content has high SEO metrics, like Domain Rating, Organic Traffic, the number of referring domains, and backlinks. You can get this data with the help of the Ahrefs SEO toolkit. 

Content should be taken from niche-related sources only. It must address their needs for a hundred percent. 
Check content for plagiarism. Verify the authorship.
Read content by yourself carefully. Does it provide value to you personally and would it be valuable to your audience? 
Don't share content with your audience if it doesn't meet the requirements of your pre-defined criteria. 
Add value to curated content
It is strictly important to frame curated content. Doesn't matter whether you curate content for social channels or your blog. 
You should complement it with your thoughts, ideas, suggestions. 
Your target audience needs to see that you care about what you're sharing with them.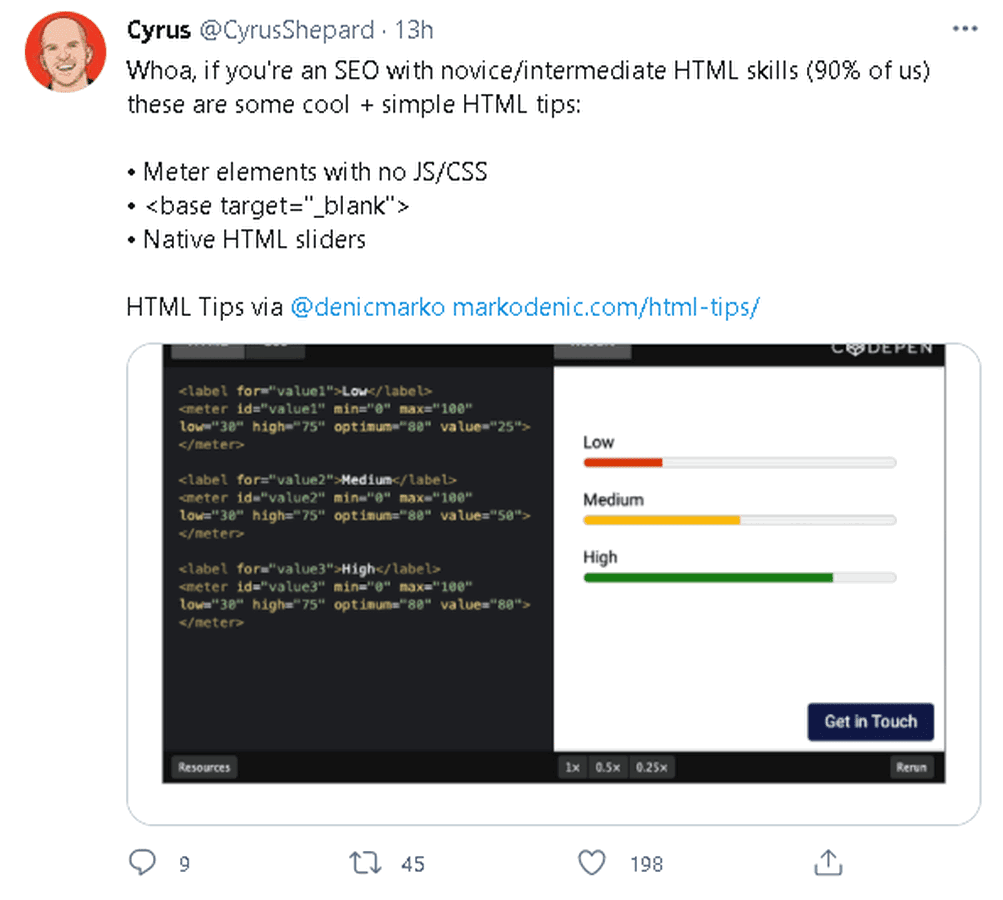 Follow content curation ethical rules 
Content curation requires you to follow certain rules. These rules are:
Avoid copyright infringement.

Always refer to the source of content

Update content with your insights
Follow these three simple rules and never harm your company image. 
Impress your audience with curating brand new content
Your content curation should enrich your audience with high-quality content. 
It should also impress people with some new and fresh information that not so many resources can suggest. 
Therefore, try to explore content that your audience hasn't seen before. 
It will help your blog to stand out from the crowd. Your readers will choose it as one of the go-to places where they can find out something completely new. 
One of the most straightforward ways to explore fresh content is by using the Twitter feed. 
Track the progress of content curation efforts 
Any marketing strategy needs you to track the progress. Content curation is not an exception to the rule. 
To evaluate the success you will need to use specific metrics. Let's review them:
CTR

Number of subscribers 

Unsubscribe rate

Pageviews

Number of visitors

Social shares (retweet, likes, comments)
These metrics are almost the same as you use to measure other content marketing activities. Hence, whenever you publish content, apply them to track the progress as well. 
What about tools that would help you with content curation efforts? 
Keep on reading and you'll get some suggestions on this. 
Content Curation Tools to Consider 
To make the content curation process more automotive, you'll need specific tools. Here is the selection of tools you should pay attention on:
Hootsuite is a social media management platform. The service helps you create content and share it on social channels. You will have an opportunity to view upcoming scheduled content, fill content gaps, and build collaboration in real-time. It is a quite powerful tool for content curation. If you have already used Hootsuite and want to try Hootsuite alternatives then embrace the change.
Finteza is an advanced web analytics tool that helps you to track the success of your content, its traffic, and improve your conversion rate. The tool allows you to figure out which content works well and which one doesn't work at all. Plus, using analytics you can find profitable channels and eliminate inefficient ones and optimize your marketing expenditure.
Curata is a service for content curation that allows you to explore content in different ways. You will be able to source content from blogs, news sites, authors, and even based on keywords. Right before sharing content, you can add your comments and enrich posts with images. 
A distinctive feature of Triberr is the option of creating groups of people with the same interests. It helps you review content from other niche experts, influencers, or bloggers. Plus, you can build relationships with key influencers and promote your content. 
If you want to turn leads into loyal customers by distributing third-party content, then you should use UpContent. Other than that, UpContent helps boost conversions across social channels and websites. 
How can content curation tools help you?
Choose the right topic

Customize newsletter

Make the process of content curation is automated

Get insights from your audience preferences 

Integrate with other platforms

Share content
There are way more content curation tools you can find on the web. The tools suggested above are the most promising ones. 
To Sum Up
Content curation is not too complicated.
Content curation is just about finding niche-related content and presenting it to your audience in a way that adds value. 
It is a real thing for marketers who take care of the audience. 
If you think this post needs additional tips, tools, and tricks – feel free to share your suggestions in the comments. 
Author's Bio:
Mariya is an SEO consultant and she loves to write attention-grabbing content, when not writing you can find her playing her guitar