If you want to succeed in e-commerce, you need to have the best strategies and solutions in place. Since countless online stores are operating online, the competition is tough.
Such tough competition makes it difficult for an online business to captivate the attention of customers, encourage the purchase, and be able to attract more clients. 
The good thing is that there are now effective and powerful channels that can help boost your conversions and successfully achieve all your business goals. One of which is pop ups. It's easy-to-implement in eCommerce platforms like HikaShop.
What is HikaShop? 
HikaShop is a known eCommerce solution mainly for Joomla. HikaShop was built for flexibility and simplicity. This allows users to manage the content of their shop, including products, categories, and more.
This can even enable users to handle innovative price management and excessively personalize stores by offering a simple interface to tailor to HikaShop views.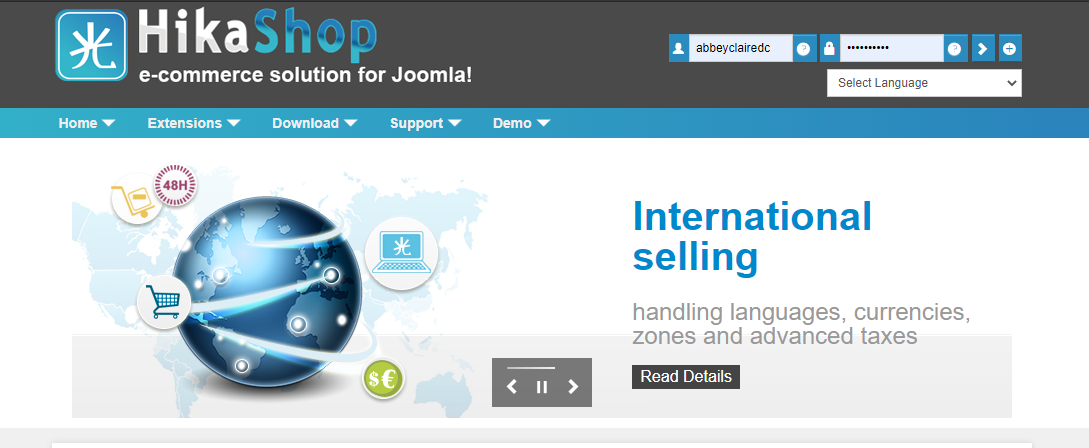 With HikaShop, users can also manage custom fields for the users easily along with their products and addresses, handle the content translation of their shop in multiple languages, show statistics, and manage affiliate programs.
HikaShop also offers a wide array of marketing tools and powerful statistics displayed in your HikaShop dashboard. All these can help you a lot in managing your store. 
If you're using HikaShop for your eCommerce store, you can also take advantage of pop ups in boosting conversions. If done right, HikaShop pop ups can be extremely effective and beneficial.
Why Pop Ups are Effective? 
There is one thing nobody in e-commerce really wants to hear, and that is prospects abandoning sites and the majority of them do not return. There are different reasons why online visitors leave. That's because they are not swayed with what you're offering or maybe what you offer isn't really the right fit. 
Nevertheless, it does not need a scientist to prove that reengaging online visitors who once abandon your site can boost your conversion dramatically. This is exactly where pop ups enter the big picture. 
It cannot be denied that pop ups work but keep in mind that not all pop-ups are created equal. For instance, with just a simple sidebar opt-in form, Aweber was able to increase subscriptions by 1,375%.
Here are some of the reasons why:
Pop ups have 100% view rate. It's definitely hard to miss and can't be ignored Even though your conversion is just 5%, it grows over time and becomes significant data in your conversion strategies.
Pop ups boost brand and customer value. These opt-in windows provide value to both your brand and visitors as you boost engagement in the hope of retaining them as loyal customers.
Pop ups are delivered at the right time. With the help of pop-up triggers, you can definitely show the message to your visitors based on your set specifications, such as behavioral, time-delays, and more.
Website popups offer a solid second chance for the audience to convert. Through focusing the attention of your visitors on a single relevant, timely, and valuable offer, effective popups pave the way for increased conversions. 
The Best Tool to Create HikaShop Pop Ups: Poptin
If you want to create smart HikaShop Pop Ups, Poptin is the best tool to create these pop ups. This best tool allows you to create more engaging popups in minutes, even without expert coding skills.
Poptin can help you convert more site visitors to subscribers, leads, and sales by using smart widgets, forms, and popups.
Use Poptin if you want to create beautiful and noticeable HikaShop pop ups in minutes and use the targeting options and advanced triggers to attract qualified leads. 
Key Features:
40+ customizable templates
50+ native integrations
Compatibility with any devices
Smart triggers
Targeting rules
User-friendly drag and drop interface
Built-in analytics
A/B Testing
In addition, Poptin is free forever. If you want to experience more advanced features, you may subscribe to any of its paid plans starting from $19/month.
Want to give it a try? Sign up now with Poptin!
How Poptin Can Help Your HikaShop Website
Poptin was built for online marketers, digital agencies, portals, bloggers, and owners of e-commerce websites. This is proven to be the best tool to create HikaShop Pop Ups. Poptin can help you with the following: 
Boost Visitors' Engagement 
With the Poptin tool, you can easily carry out surveys, gain feedback, and provide your visitors with other content that they'll be interested in. 
Capture More Sales and Leads 
This tool can also help you provide relevant offers according to their unique behaviors and improve the rate of conversion substantially.
Increase Your Email Subscribers 
Poptin also helps by creating quality Hikashop popups that can improve subscription rates. The rates can be improved several times using Poptin that's displayed at the right time.
Check these examples of Email Popups to grow your email list.
Poptin is ultimately a powerful tool to create customized HikaShop Pop Ups and show the right messages at the right time. 
How to Install Poptin on your HikaShop Website
Login to your HikaShop account. Since Poptin has a Joomla plugin, you can seamlessly install the Poptin extension on your HikaShop website. Click here.
Insert your User ID from your Profile page
That's it! Poptin is now installed on your HikaShop account. Start converting more visitors into leads, subscribers, and sales through engaging popups and embedded forms.
Benefits of Connecting Poptin with Hikashop 
Well-implemented Hikashop Popups deliver prompts exactly when your visitors are likely to click through but not really including exit intent pop-ups that are an entirely different thing.
Exit-intent pop ups are the type of website overlays displayed when users attempt to navigate away from the page to convince them not to leave. Popups provide value, and if used properly, these can offer decent value to your site visitors and readers. 
Aside from the popups, the Hikashop solution itself gives you all the reason to use it. HikaShop is a friendly and effective eCommerce solution giving you the promise of more effective and better management. This is highly customizable and feature-rich.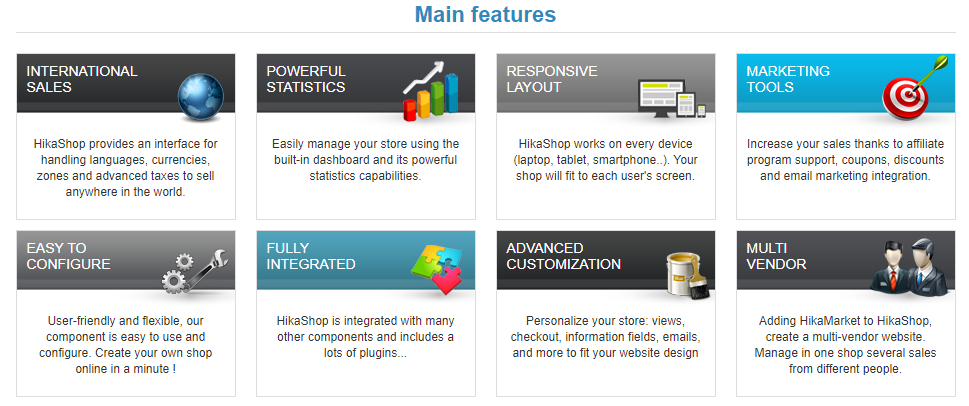 Hikashop is easy to install, easy to configure, and allows you to add images and products for sale on your site with ease and convenience. You can do this even if you lack a website or programming experience. 
If you own an e-commerce store, you would agree that having millions of visitors every year is not the only key to success. The key to long-lasting progress and success in business is an effective and successful conversion. Popups can help you achieve this. These pop ups can be used primarily to convert visitors to leads, subscribers, and customers.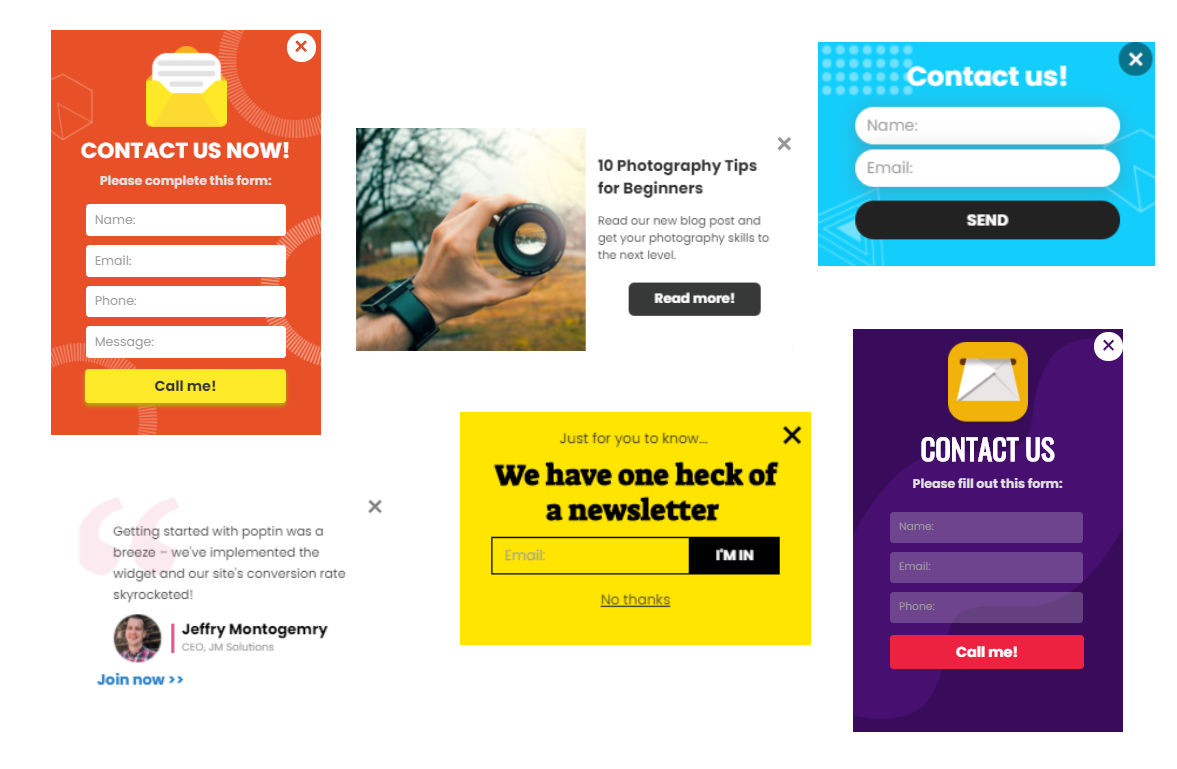 Connecting Poptin with Hikashop is a beneficial move to take. Poptin is known as a great tool for conversion, so if you link this pop-up builder to Hikashop, you can expect massive successful conversion and competitive advantage in the digital space. You can do this by taking advantage of Poptin's impressive modern features.
Poptin is user-friendly and allows you to create designs in just a few minutes, even with no coding skills and knowledge. This popup builder also offers lots of customization options, display rules, integrations, and templates that you can use. 
Conclusion 
With all the details given above, it's just right to conclude that HikaShop Pop Ups are indeed a powerful channel to boost conversions.
But if you want more excellent results, you can consider using the best tool to create these popups, such as Poptin.
Connecting your Hikashop to Poptin pop-up builder is actually a smart move that can bring countless benefits to your eCommerce stores, such as improved engagements, sales, conversions, and more.   
If you want to start creating your HikaShop pop ups, sign up with Poptin today!