Email marketing allows you to send commercial messages through email to a specific group of people. These campaigns help you promote offers and new products or send gated content like webinars and eBooks.
Most people use a specific platform for this, and Benchmark is one of them. This simple tool helps you send personalized emails on a broad level. That ensures you get more email subscribers and fill out email forms quickly.
Generally, people use pop ups to help them grow their email lists. Poptin gives you a way to create those popups and use them with Benchmark.
Why Is It Essential to Build Your Email List?
Email subscribers join your list from your website or through email forms and verify their identity by clicking on the link. That shows they're interested in what you're offering and are more likely to become paying customers. Here are just some of the reasons why they're important:
It's personal – Email lets your brand land in the user's inbox. You're sending information directly to them, and it helps when you include their name.
It's purposeful – The user fills out email forms to sign up for the email list to get updates from you. They're doing a lot of work initially, so they're interested in hearing from you and are more receptive to the message.
It's targeted – The user has already shown interest, and you know what they like. Therefore, you may deliver highly relevant offers and get better results (segmentation).
You own it – You don't own Google, Twitter, or Facebook, and these platforms can change policies quickly. However, you own the email list, so it's not influenced by other people's decisions.
It's one-on-one – People read emails privately, so the message isn't in a newsfeed or on a timeline. They can directly ask questions in confidence, which builds rapport and trust.
What Are Benchmark Email Popups?
Benchmark now has an active integration with Poptin.
Email popups are small windows that show up on your website that ask for a person's email address in exchange for something. They're highly effective when you do them correctly.
Blog Marketing Academy says that pop-up click-through rates are often good (about two percent), which is higher than other advertising options. 
Therefore, Benchmark pop-ups are highly beneficial. They appear on your website and are connected to your Benchmark email marketing account. The popup responses directly go to the email list database. In a sense, it automates the process of sending an email. Plus, it's seamless, fast, and easy!
Why You Need Popups to Boost Benchmark Email Subscribers
Email marketing is crucial for any business strategy. Popups help you reach out to those who are interested in your offerings. You also stay in touch with them easily.
In exchange for the email address, you can offer:
Online courses or webinars
Guides and eBooks
Discount/coupon codes
Important information or news
However, you must fulfill the promise. Once the person leaves their information, they expect the content to be in their inbox!
You've now gotten the contact information, so you can maintain a connection with them and build a stronger relationship. In a sense, you're raising brand awareness and converting visitors into buyers.
Generally, people who visit websites aren't ready to buy immediately. With the assistance of pop-ups, you increase that initial interest and connect others to your brand. Once you've turned them into buyers, they're more willing to return if you leave them satisfied.
Poptin has the features needed for lead capture. It offers many customization options, so you can integrate the pop-ups with your Benchmark email system with just a few clicks.
Whenever visitors sign up through the popup, their details go directly to the Benchmark email database, making it efficient and seamless.
How to Create Benchmark Pop Ups with Poptin
Here are a few things to understand:
There's no prior coding knowledge needed to create pop ups with Poptin.
It takes about five minutes to make one.
Poptin uses the drag-and-drop system. Therefore, it's convenient and easy to design a popup. Here are a few types that you might create:
Top or bottom bars
Slide-ins
Full-screen overlays
Lightboxes
Gamified pop ups
See more Poptin features here.
The popup builder offers various customization options to use. 
Easily add and remove elements, change sizes and colors, and much more. Consider customizing various elements, such as media files, icons, a coupon code, or a countdown timer.
When you're happy with the design, move to the display rules. You can target customers based on their behaviors and other things for more efficient work.
The triggering rules include:
On-click pop-up display
Traffic source (Google, Facebook, Reddit, YouTube, Pinterest, etc.)
New/returning visitors (based on the cookies)
Days and hours
IP block lists
OS and browsers
Geo-locations (by country)
Device targeting
URL targeting
Triggering options include:
Inactivity trigger
Display after a specific amount of clicks
Display after a certain number of pages are visited
Scrolling trigger
Display after time spent on site
Exit-intent trigger
How to Integrate Your Pop-Ups with Benchmark 
Benchmark makes email marketing that much easier. Here are the steps needed to integrate with Poptin:
Log into the Poptin account. From the "popups dashboard," click the pencil icon next to whichever popup you wish to integrate with Benchmark Email and tap "edit design."
Scroll down to the "email and integration" area and tap "add integration."
Find "Benchmark Email" in the list and tap on it.
Visit your Benchmark Email's dashboard. Navigate to "my contacts" and choose the list to collect your Poptin leads.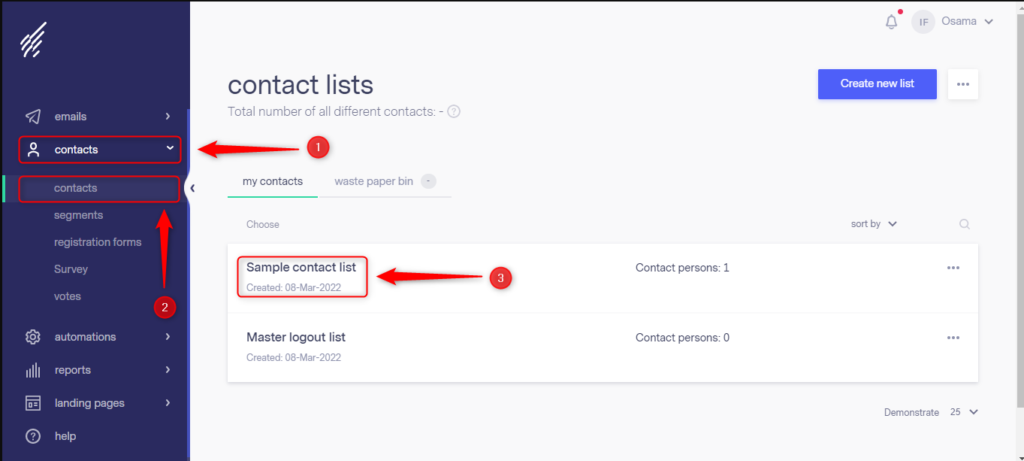 Navigate to the User/Integrations/API Key area and copy the available API Key.
On the list page, copy your List ID from the List Page URL.
Paste the copied API Key and your List ID into the Poptin integration window. Tap "approve."
It's fairly easy, but you do get better with practice. Think of how much work you've automated by implementing pop-ups from Poptin into your Benchmark account!
Examples of Email Pop Ups Use Cases
Email forms and popups are the most-used options to get email subscribers. The goal here is to convert those targeted visitors to email leads and provide a great user experience.
You have a chance to connect with visitors on a more personal level. This also helps you offer services and products that meet their needs. There are various ways to use the popup system to collect emails from your prospects, such as:
Offer Free Shipping
The pop-up could show a brief message about joining the newsletter or mailing list to receive free shipping on the next purchase. You include text boxes for the person to add their name and email address.
Free Webinars/eBooks
Some companies host webinars to explain things in more detail. This doesn't work for all brands, but it might be something to consider if you already do it. The potential subscriber gets access to a free webinar if they join the mailing list.
Similarly, you can offer free eBooks to gain email addresses in exchange for information.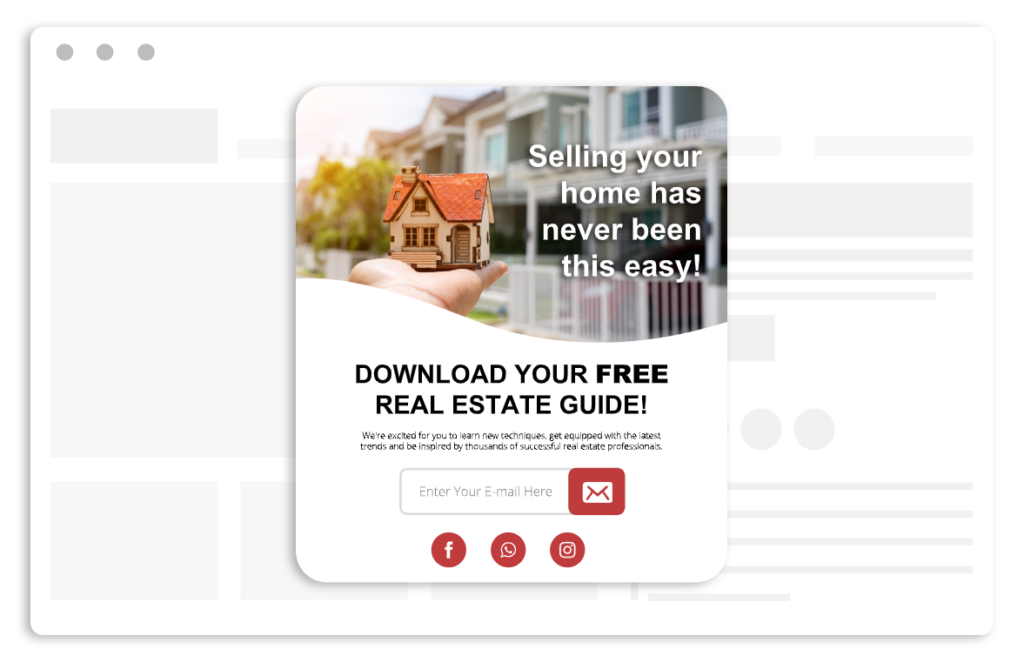 Host a Contest
People love contests; they're more willing to leave their email addresses if they could win something for free!
The Bottom Line
Email marketing is crucial for any business, and Benchmark is a great choice. However, you can integrate Poptin pop ups to capture email subscribers and automate the process of sending emails.
It's often difficult to get more email subscribers without Benchmark pop-ups. However, it's easy to create them with Poptin, and you can integrate them with Benchmark and other CRMs and ESPs.
Sign up with Poptin today to start generating pop-ups you can use to grab attention. Entice your website visitors and send them targeted emails with ease!