Do you want to implement a CCV Shop pop up, but don't know how to start?
For most webshop platforms like CCV Shop, efforts to boost sales must be maximized at all times.
To be successful, you're required to engage with visitors and give them the best shopping experience even in such a short span of time. Common elements for a great shopping journey are discounts, privileges, and other customer premiums.
To achieve that, pop ups are your weapon!
Why pop ups?
Studies have proven that a simple website pop up is an easy and effective way to convert shop visitors into customers and subscribers. It has this massive potential to minimize lead cost by over 50% and save over 70% of potential online sales.
If you have your own CCV Shop or planning to have one in the near future, this is the perfect guide for you.
In this article, you'll learn how you can easily create a CCV Shop pop up for your online store. Using Poptin's user-friendly pop up builder, you'll be able to come up with beautiful and high-converting pop ups in minutes.
The right pop up builder for you
Poptin is your best choice if you want to start creating pop ups and increase your conversion rate. This platform offers a wide variety of advanced features for rescuing abandoned carts, acquiring email leads, growing revenue, and more.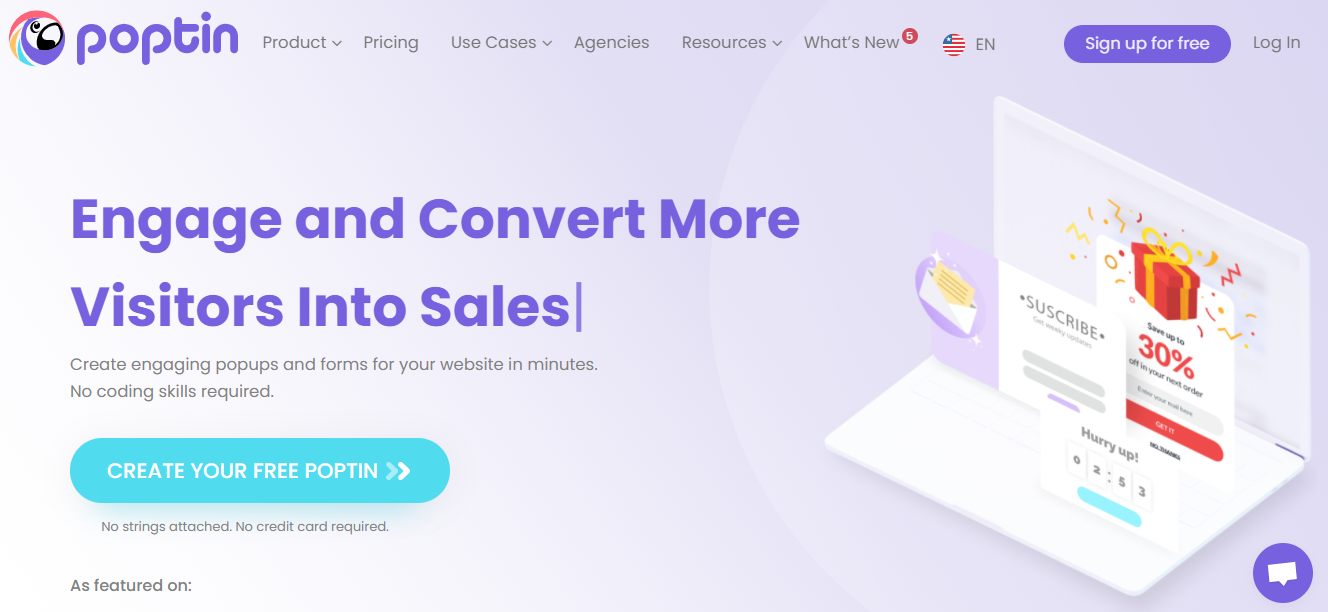 Even if you don't have coding skills, you can come up with fully-responsive pop ups using Poptin's list of templates.
It won't even be a hassle to users especially that Poptin provides advanced display rules for effective lead capture initiatives, allowing you to show your message at the right time to the right audience.
And since Poptin has a forever-free plan, you can make the most out of your pop up strategy without shedding out resources. Plus, you can reap the results of having higher conversion rates in no time.
Let's start creating your first CCV Shop pop up that converts!
Here's how:

Select the type of poptin you want to create. For this specific article, we'll use "Popup".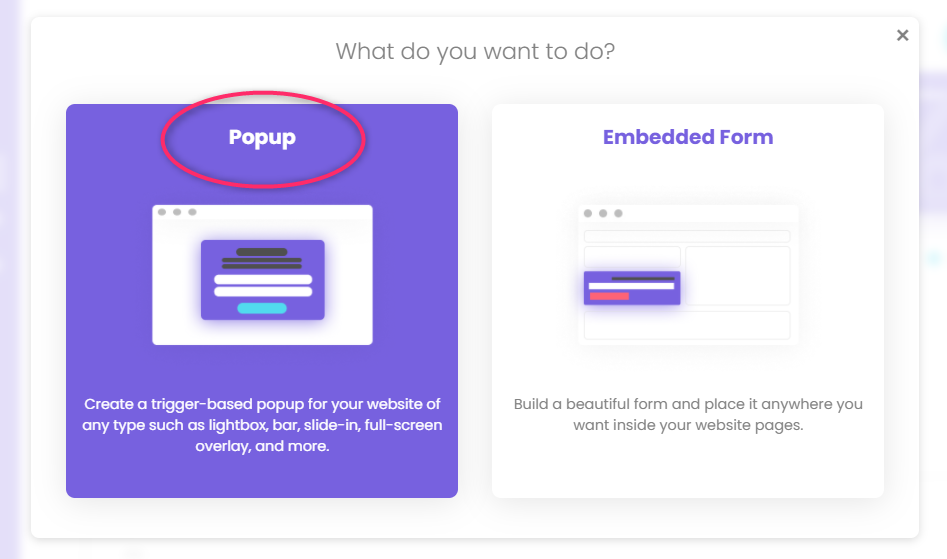 You may create your own design or choose among the 40+ fully-responsive pop up templates suitable for any devices.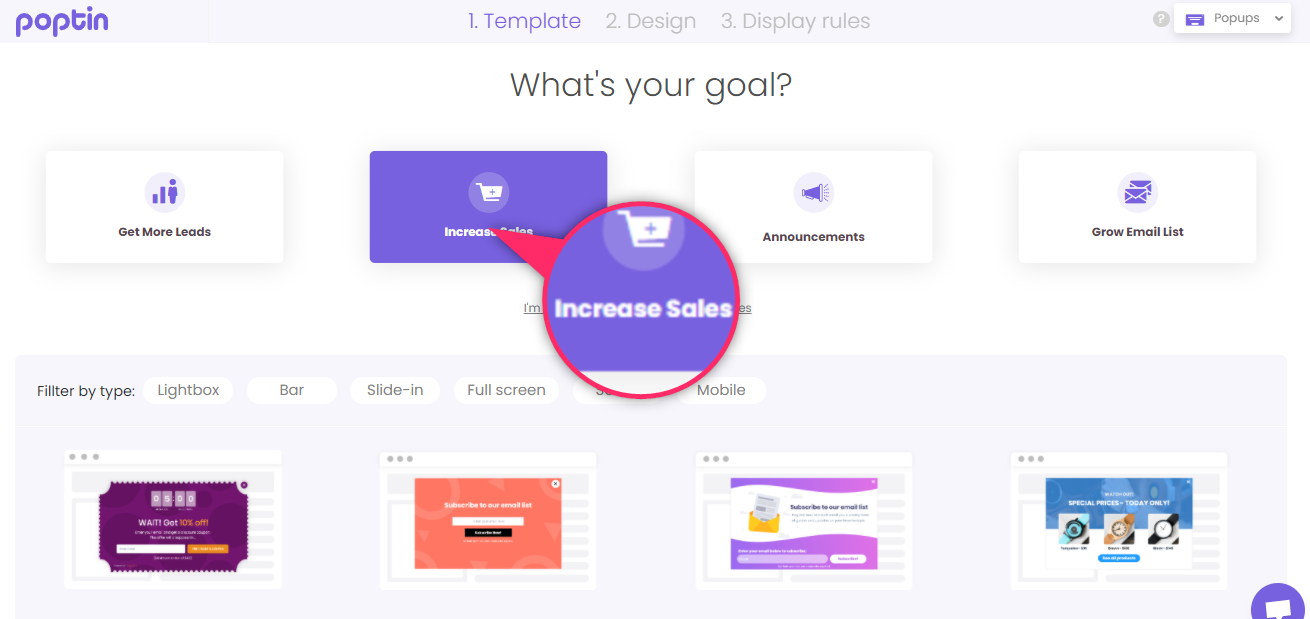 When you click a template, a window box appears. This is where you need to specify your CCV Shop website where you intend to implement your pop up.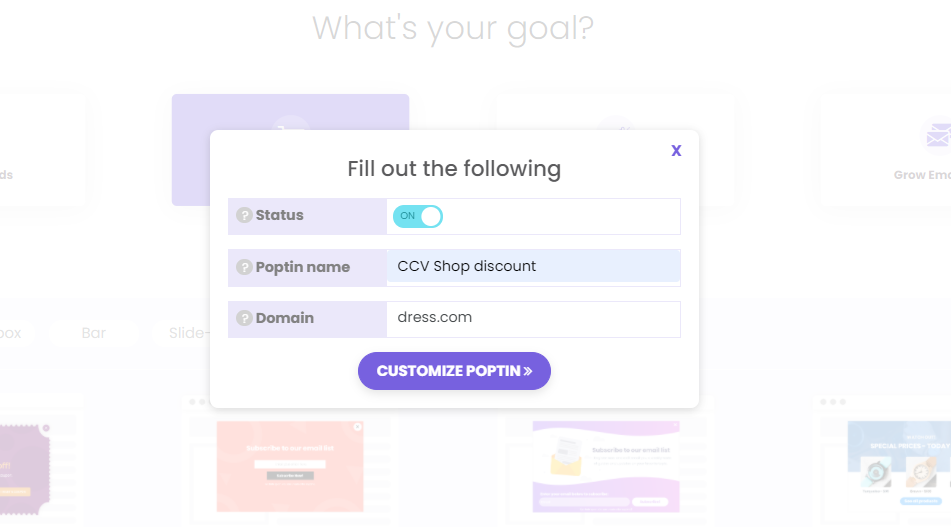 For my example, I used this template so I have a fixed size already. This also makes it a lot easier to add and remove the text since everything that I need is here.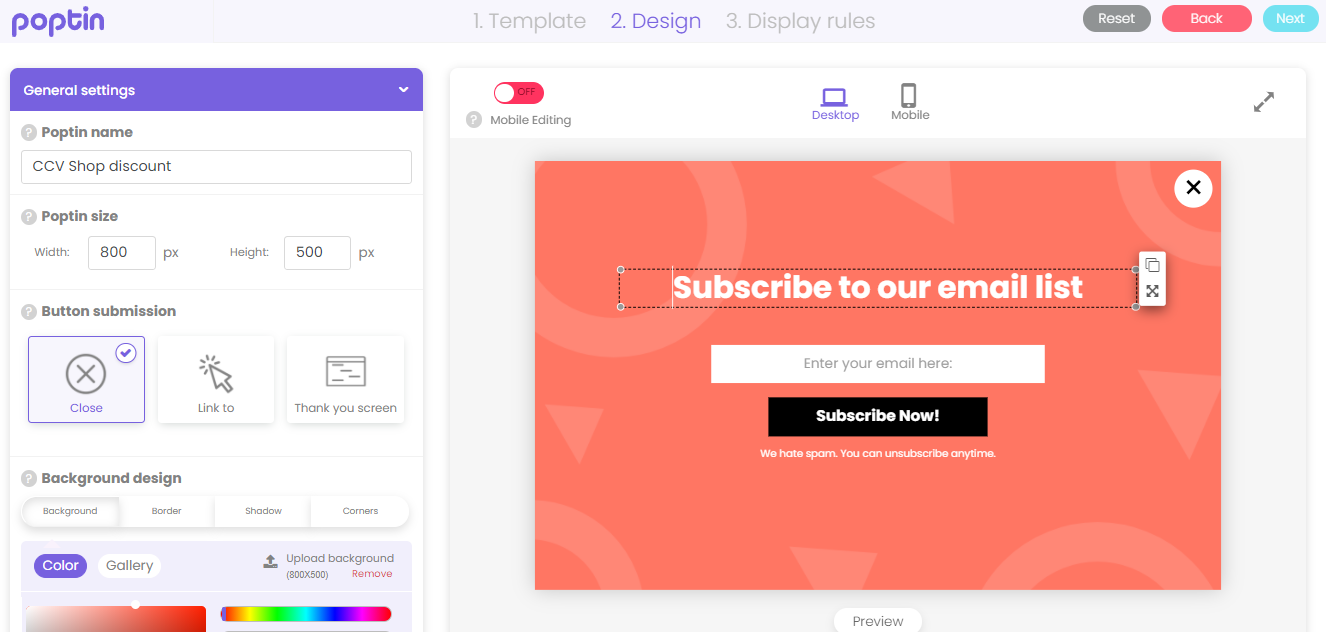 This is the part where you can upload your background image. Make sure it's 800×500. I got this image from Freepik.

Since this is a drag and drop interface, you can easily add and change fonts, sizes, and shapes. I just tweaked all the texts and fields and put everything on the left side.

Here are other elements that you can add to your pop up:
Images

Videos

Countdown Timer

Coupon

News Sticker

Icons
And many more.
All these elements can collectively help you in reaching your goal for your online store, whether you want to grow your email list or reach your target sales.
Here's our finished design:
Once you're satisfied with your design, now is the time to customize the display rules. For the trigger, I set a time delay of 5 seconds. This means that when a visitor stays on your website for at least the specified time, the pop up will appear.
Poptin also has a variety of smart triggers such as exit-intent (when a visitor is about to leave the page), page scroll, click count, and more.
It recently just added a new trigger called Inactivity, wherein a pop up is triggered when a visitor becomes idle within a specified period of time.
You can set when (frequency) and where (mobile or desktop) to display your pop up. You can also target the right audience based on your goal and preference with these targeting options: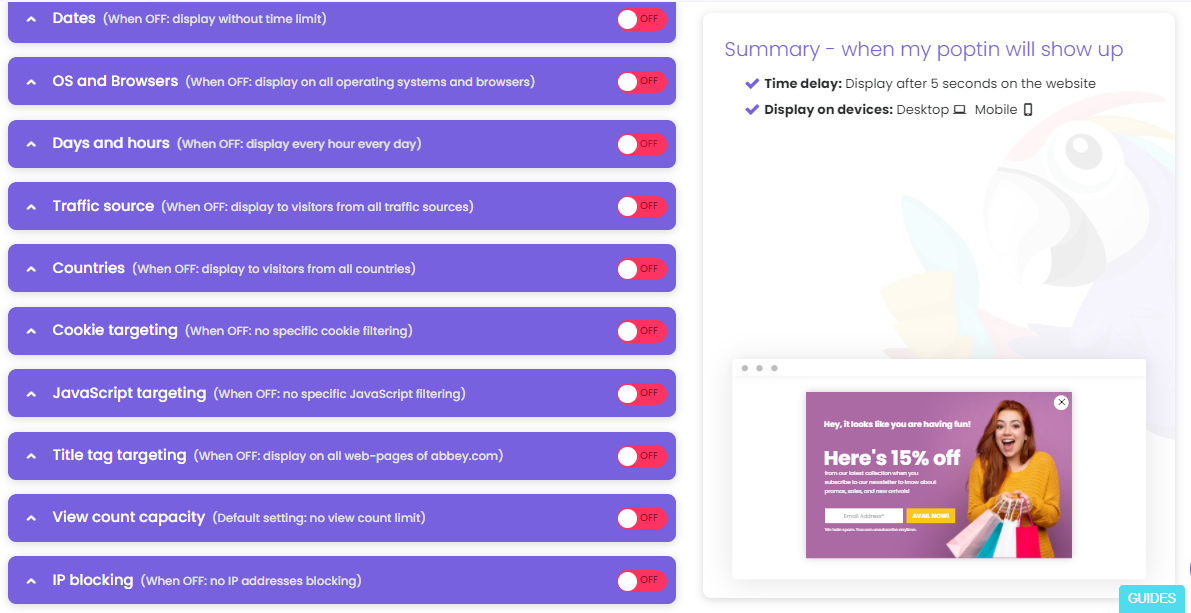 Don't forget to click Publish once you're all done!
In just a matter of minutes, you have a beautiful CCV Shop pop up that works wonders for your conversion strategies.
If you want to check a more detailed tutorial, here's a video on how to create your first pop up with Poptin: