Getting into business and marketing isn't an easy path. A lot of concerns and unexpected events can be encountered along the way. Success does not happen overnight in this kind of field, as it requires extreme dedication and hard work.
However, there are guaranteed alternatives and support that can be gotten from different resources and platforms.
If you're using Virtuemart as your eCommerce platform, then pop ups can really come in handy. Well, let's learn about it! 
What is Virtuemart? 
Well, Virtuemart is a website that offers different eCommerce services such as layout, design, programming, and overall publishing.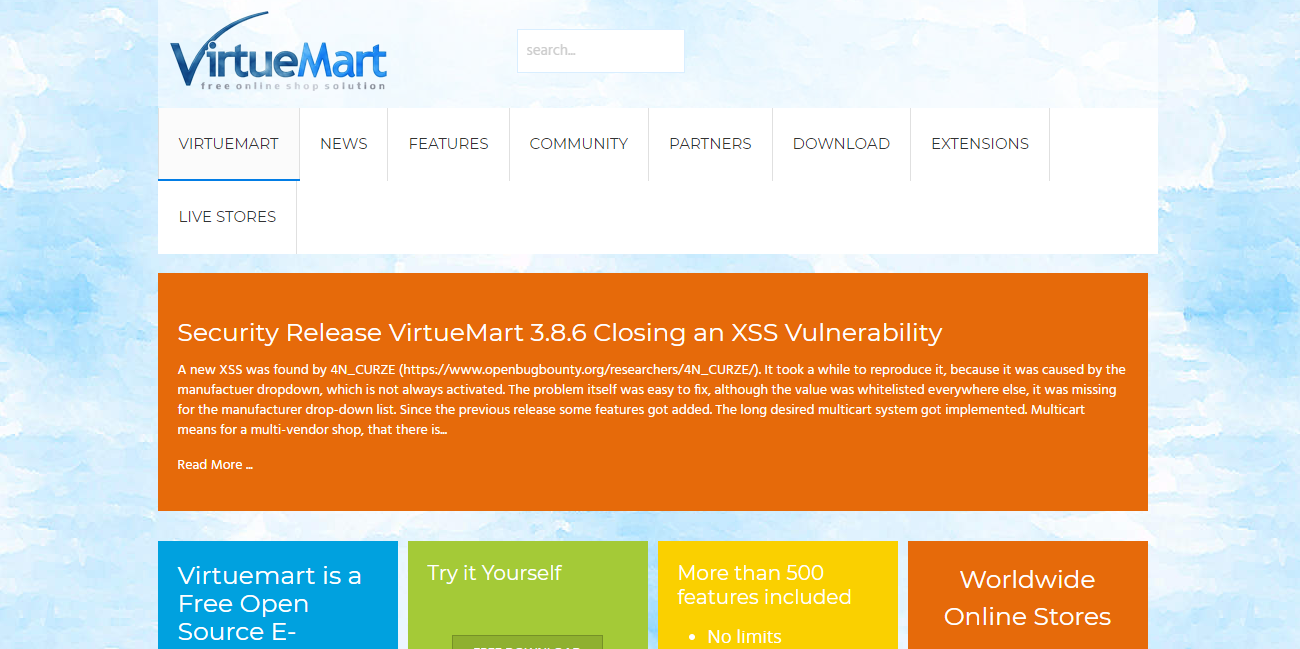 This is an eCommerce solution by Joomla! where quality and effectiveness are guaranteed to help different brands, both small and big, to increase the traffic volume and sales as well. It aims to provide the clients with multiple options when it comes to publishing popups on their website for better pooling of potential audiences. 
Today, Virtuemart is regarded as one of the best eCommerce solutions and website builders. Well, thanks to its quality and effective offers that bring improvements to one's website. It has been one of the most trusted builders that businesses rely upon. And with the help of website pop-ups, you can achieve more conversions and visitor engagement.
Moving on, let us proceed to the reasons why creating Virtuemart pop ups is the best option to make in business management. 
Why do you need Virtuemart Popups?
A popup refers to the advertisement kind of marketing strategy that is mainly focused on advertising products or services. This is a guaranteed effective way to increase website traffic volume.
The contents vary depending on the brand's message, products or services, and tactics. Above all, its main purpose is to advertise and reach more potential customers. Choosing and relying on them will bring definite and constant success. 
Why do you need to do so?
Increased Brand Visibility 
In business, especially a start-up organization, it is only important to uphold the strategy or motive of gaining maximum visibility. This is a way for your brand to become more visible and able to attract a large pool of potential customers.
With Virtuemart popups, you can easily set up your promotions and make them appear at the page's center to gain users' attention. It can take users' focus for them to glance and interest in the ad before closing the window tab.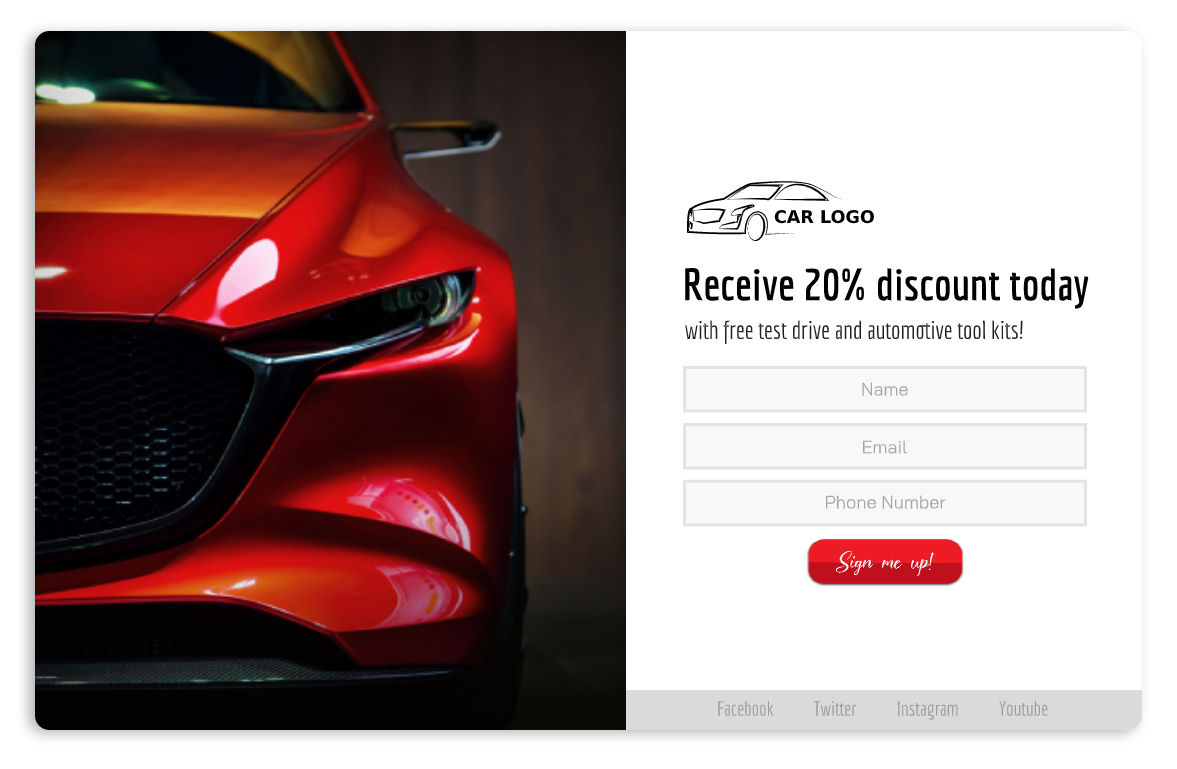 Like the newspapers' advertisement insertion, online popups are freestanding, and users cannot visually ignore them.
Amateur brands and businesses can benefit from the services of pop ups, which is well-known for healthy rapports, excellent publishers, and great popup content to reach more audiences and increase their visibility.
Immediate Customer Feedbacks 
Using Virtuemart pop ups can become the best tool for you to increase your traffic volume. However, it doesn't end with that, as it can also help you and your brand for immediate customer feedback.
Here, you can align your website's advertisement for it to become vividly visible. So the users can inquire easily and immediately by simply leaving a comment about your offered product or service.
In addition to that, the ads can help your customers have sentiments about the products or services you offer and their perception of your brand. Virtuemart pop ups utilize line tracking tools to effectively gauge customers' responses and provide the brand with exceptional pieces of information about the feedback and behaviors of the customers. 
Increased Traffic Conversion Rate 
Another benefit of Virtuemart pop ups is an increased traffic conversion rate.
As the main purpose of Virtuemart pop ups is to increase a brand's sales, it isn't going to happen if there's no increased traffic conversion rate. If you are looking forward to placing the sales goal of your website correctly and accomplishing it, using Virtuemart pop ups must not be neglected.
Also, using Virtuemart pop ups can help your advertisements to have a good call to action line and induce the users to click on it. The main key to traffic conversion rate maximization is to conduct research about the behavior patterns of consumers, as well as their needs for you to address it.
VirtueMart is well known for its expertise in the industry and is recognized for its help in creating new opportunities for businesses when it comes to promoting. They use robust technology in helping different brands to increase traffic conversion and win the right audiences.
The next distinct advantage of using Virtuemart pop ups is versatility. This depends on the message type that you want to see in the ads set-up for the platform to accommodate it.
Besides, popups can be custom designed as a way of prohibiting the users from exiting the page without ad clicking. Also, Virtuemart pop ups can look more enticing and attractive by adding a video game or video clips in the ad. This guarantees an increase in both the number of visitors and brand credibility. 
Effective Information Dissemination 
Having a business, especially nowadays, became easier through the help of modern technology.
Having popups can help you and your brand with effective information dissemination that can reach different potential customers all over the world.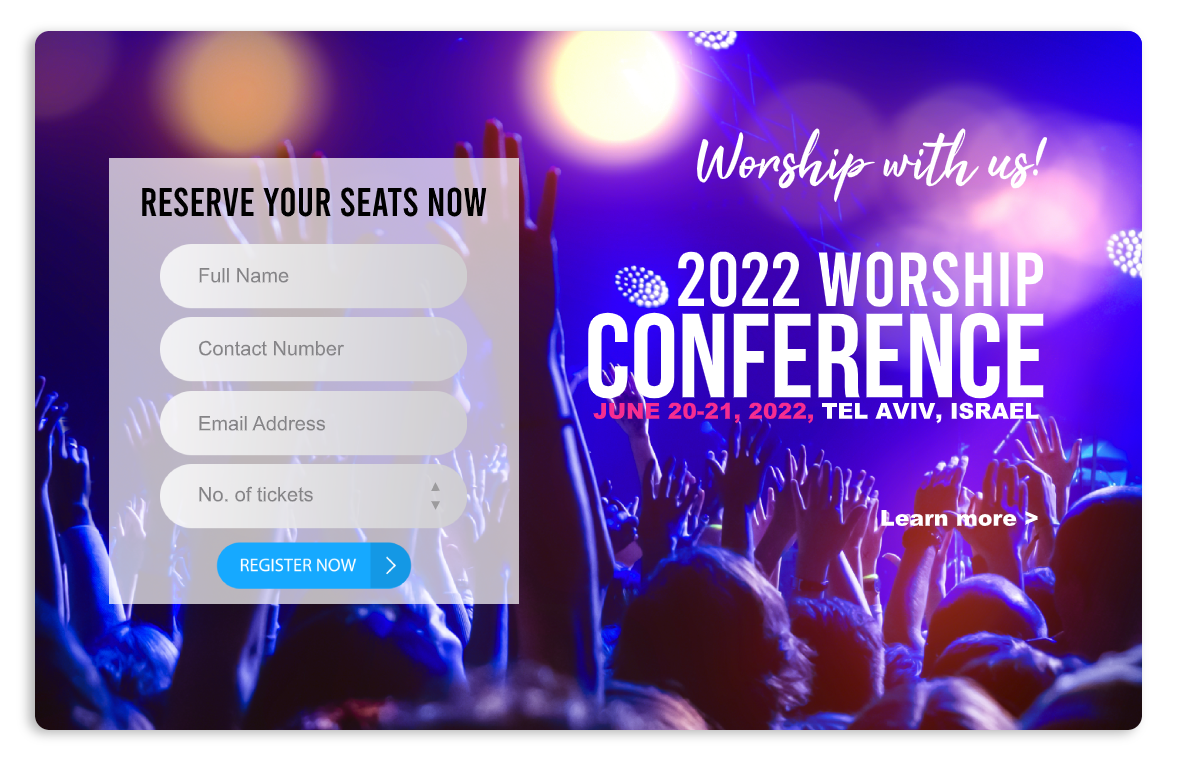 Besides, what business or brand does settle with a local reach when there's a lot of opportunities to make it overseas? So, if you want this to happen, relying and trusting upon Virtuemart pop ups isn't a bad choice. 
How does Virtuemart Pop Ups Work? 
Virtuemart pop ups are well-designed and customized advertisements for clients who own a brand or business.
Here, you can suggest a design and content that you want, but you can also leave it to the team. Among the ads that you can produce and run on a Virtuemart website, the exit intent popup is the best. Do you have any idea about it? 
Exit Intent Popup 
An exit-intent popup simply refers to the kind and technique of popup that is widely used in a website and online shops. This effectively helps in retaining the visitors that are leaving the site. With this, visitors' mouse movements are being tracked, and once the cursor moves outside the boundary of the upper page, there will be an automatic popup window to be shown. 
Some visitors may find it annoying, but there is a higher chance of being interested and clicking the ad.
Most of the time, games, promos, and discounts gather the most visitors. Thus, it is suggested that the pop-ups to use on a website must be like these.
If not, putting general information that is attractive and able to bait the visitors will work. 
Poptin: The Best Tool to Create Virtuemart Pop ups 
If you are looking forward to the best popup building solutions for you and your business, then you shouldn't miss out on the best tool when it comes to this matter – Poptin. Have you heard about it? 
Well, Poptin refers to the platform designed to make more engagements between the website and its visitors. It aims to convert the number of visits into leads, sales, and even subscribers.
Also, it is defined as the versatile tool wherein integration of available resources is being done to produce more effective and satisfying popup and forms outcomes. It has a long list of triggering and targeting rules so you can reach the right audience and engage with them at the right time. It also has premade templates, exit-intent technology, A/B testing, analytics, and more.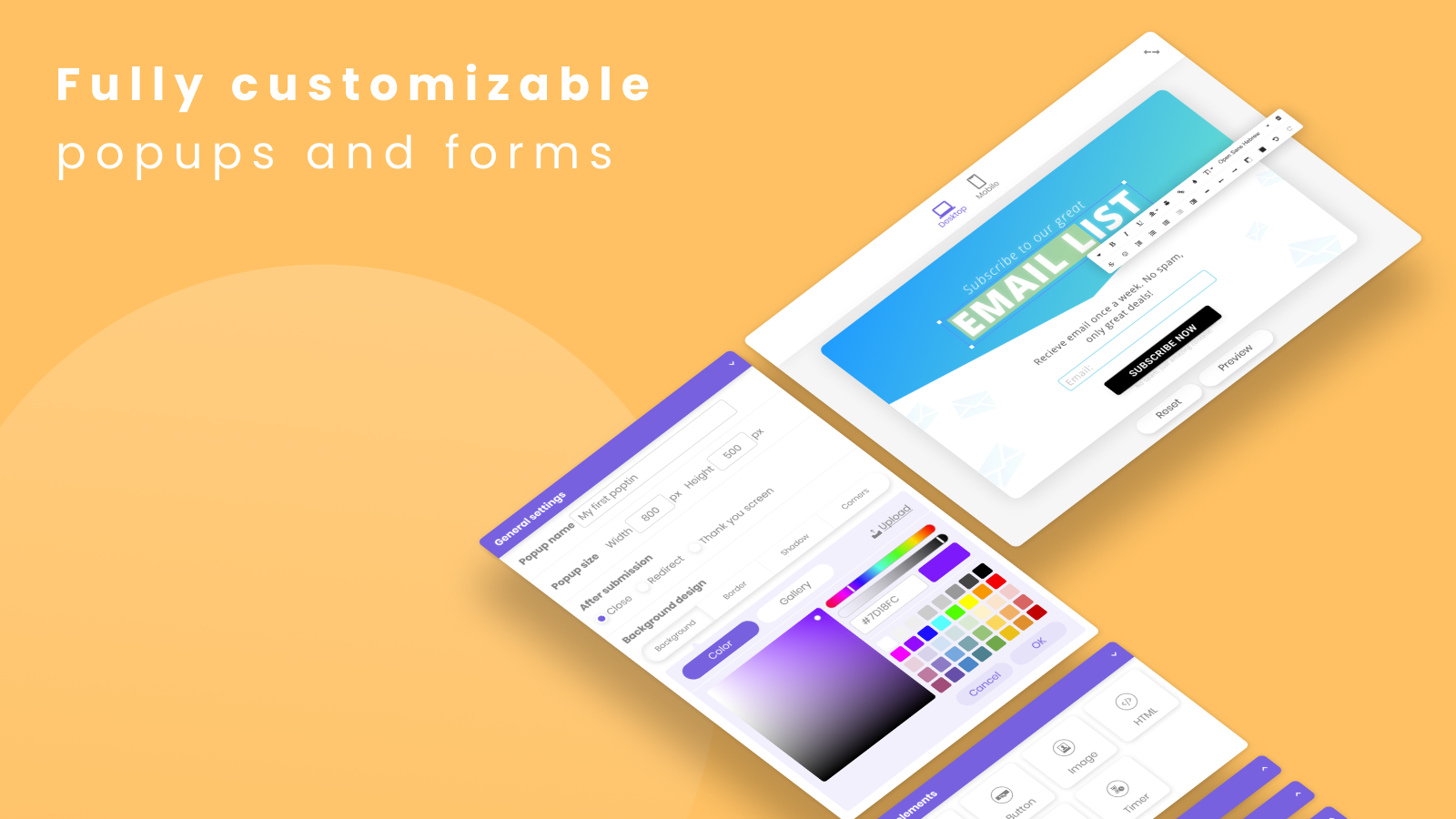 The best thing here is the support in which immediate responses on both emails and chats are entertained.
Another thing, its design is flexible, making the website more productive and engaging than before. 
How to Install Poptin on your VirtueMart Website
Installing Poptin comes in easy steps. It's so easy that you will never use a long period to complete it! Great, right? 
Login to your VirtueMart account

. Since Poptin has a Joomla! plugin, you can seamlessly install the Poptin extension on your VirtueMart website. Click this link:

https://extensions.joomla.org/extension/marketing/poptin/
Insert your User ID from your Profile page.
After these steps, you can now start your Poptin journey and create amazing pop-ups that you can apply to your website! 
Conclusion 
Lead generation strategies are essential when it comes to business management and even leadership. Having effective strategies can help you gather more potential customers to patronize your offered products or services. Along with modern technology, different strategies have risen, and one of those is the Virtuemart pop ups. 
All the provided information about VirtueMart only explains how effective and helpful it is in businesses. Starting from increasing the traffic volume of a website to an increase in sales, Virtuemart has a lot to offer.
If you are still hesitating, why don't you look for some reviews about the services offered by Virtuemart, as well as the feedback is gathered from the previous clients? 
Furthermore, business isn't always easy. A lot of effort and hard work are required for it to be successful.
Trying out new things despite the uncertainty is usual in this field. Included here are the popups and other advertisements. This is a risk yet worth it in the end. Besides, VirtueMart isn't cheap as it is developed by professionals and experts. 
So, what are you waiting for? Trust and be part of the Virtuemart pop ups family. Here, you are always foreseeing success! 
Want to start creating Virtuemart pop ups? Sign up with Poptin for FREE!