You can increase brand awareness, establish authority, and reach new audiences with effective influencer marketing tactics. They increase the number of visitors to your website and introduce new clients to your products and services.
In this article, you'll discover four actionable tactics for using your influencing capabilities to encourage people to pay attention to the content you share on your accounts.
What is influencer marketing?
Influencer marketing is a strategy for leveraging an individual's reputation within your firm to raise the company's overall profile and popularity. Many influencers use their power and influence to start their own enterprises or consultancies.
Influencers typically have a large fanbase, so it benefits the brand when they share or promote a business's content or messaging. The exposure enables the brand to reach out to its target demographic in a favorable, natural, and effective manner.
Influencers nowadays have a lot more choices than influencers in the past. There are many social media sites to pick from so they may create a wide range of content. Let's move on to see some intriguing influencer marketing statistics.
Influencer marketing statistics
Influencer marketing is a hot topic in marketing right currently, and with good reason:
It's time to start looking into influencer marketing tactics if you don't want your business to fall behind. There's bound to be at least one influencer who meets your demands, regardless of what industry you're in. So don't worry if you can only locate a few smaller influencers in your field because even if that's the case, you can:
If you want to enhance brand awareness, revenue or get your company's name out there you should use influencer marketing. To get the best results, don't be afraid to choose carefully which influencer you'll collaborate with. You need to find the right person that will deliver your message to the right audience.
Why will influencer marketing continue to expand?
Influencer marketing is trending today, and it will only grow in popularity in the years ahead, so now is the ideal chance to know about it and begin implementing it into your marketing strategy. Why is that the case? Let's take a look at a few reasons.
1. A large number of people are becoming influencers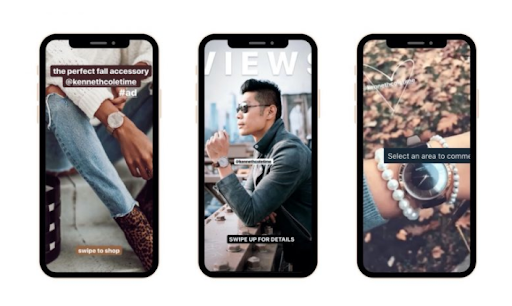 While it may appear there are far too many influences in the world, this is not the case. As social platforms expand, new people will have greater opportunities to become influencers.
Many would do it intentionally, whereas others will just be speaking about their lives and happen to establish a brand partnership with a firm they enjoy. In any case, there will be more people building niche audiences. That means you're more likely to locate someone who speaks to your exact desired demographic and is a good fit for your brand.
2. Influencer marketing firms are becoming increasingly popular
Influencer marketing is becoming more conventional like any other business approach or tactic. Influencer marketing companies and agencies that help brands locate the ideal influencers for their strategy are widely accessible. Influencer marketing will continue to increase in popularity as its business grows.
These agencies are a good choice for brands that don't have the time or money to stay up to date with influencer marketing tactics. Without learning all by yourself, you may still benefit from the success that frequently comes with influencer marketing.
3. There are new content choices
Influencers started by writing blog entries about their top picks. Then, as social media grew in popularity, influencers' types of content shifted. When it comes to advertising companies, video is likely the most popular type of content for influencers to create these days.
The incredible potential of video has been proven by Instagram and Facebook Live, YouTube, and TikTok.
By embracing new platforms as they emerge, brands may gain the benefits of fresh, unique media and content. In addition, influencers are much more motivated to work with you if you already have an account on a platform they are on.
Four influencer marketing tactics to develop your business
Like any intelligent marketing tactic, building an approach may ensure that you're being careful and analytical. You'll know what you want to gain out of influencer marketing, and you'll have a system in place to track your success.
1. Identify and reward influencers
The first stage, like with any strategy, is to conduct research. Select the platform on which you want to concentrate your efforts first. You can always spread to other channels later but stay with one in the beginning. In a perfect scenario, your company should already have a presence on this platform or be striving to do so.
If you're unsure where to start, social listening can help you figure out where people are discussing your business and brand—and which platforms have the most prominent advocates in your market.
When it comes to implementing a strategy, the field you're in is also important. On Instagram and YouTube, beauty and fashion firms dominate. The video game industry dominates Twitch.
Check into the types of influencers you're intrigued by during your research step. For example, are you targeting celebrities with large fan bases? Or those with less than 3000 followers,
known as micro-influencers? Maybe something in the 4–15k follower area would be more your style. Your budget will be determined by what you select to focus on.
Payment varies greatly, so look into average rates for those influencer categories. For example, micro-influencers are usually narrowly focused on a few subjects and are willing to accept free items with handwritten thank you notes. In addition, some micro-influencers are self-employed, while a company or network handles others. On the other hand, bigger clients and celebrities may require payment and even go through a marketing agency.
You'll need to consider the expected return on investment (ROI): How will you measure the impact of influencer postings on your overall marketing aims?
One strategy is to compare your influencer aspirations to those of other companies. For example, consider how you would budget for a film production company to create an ad for you versus an influencer making a video.
Although measuring the worth of influencers may appear to be unpredictable at first, this method will provide you with an everyday basis for comparison and evaluation.
2. Make a budget and a management plan
Consider how much time you'll need to develop, execute, and evaluate your influencer strategy. Building a successful influencer marketing campaign can't be successful with a one-size-fits-all approach. Instead, it will demand close monitoring and follow-up. Also, you will need customization based on your target audience and the influencer you're collaborating with.
Since influencers often juggle several collaborations, some may drop behind on their promises to publish on schedule or make errors in your specified tags or CTAs. To build stable connections, you'll need the opportunity to be more interactive with them, and you'll need to adapt your technique over time as you learn what works and what doesn't in your industry.
Consider establishing a formal ambassador program if you have the time and resources. For example, Fujifilm uses its advocates to promote new products and enrich its content. In addition, the company can broaden its stream to highlight what their gear can achieve as they have a multitude of photographers and videographers at their fingertips.
Employing an influencer marketing agency to conduct the research and organization for you is a great bet for companies that need a larger pool of influencers.
3. Decide on your goals
Influencer marketing is used for two main reasons: to raise brand recognition and improve sales. However, rather than putting these aims as your two goals, it will be more productive to begin your approach by focusing on your brand's wants and needs.
Maybe you'd like to expand your user base to include a younger audience. Or you want to introduce a new product to a different user group. Alternatively, you may prefer to avoid trends and instead use influencers to promote your brand's values.
Influencers can communicate with particular groups of people. Instead of targeting a broad community, influencers will ensure that your content is viewed and engaged with by a very narrow audience that is probably interested in your products.
For example, influencer posts with a casual tone and personal view stand out from the type of features- or sales-driven postings a business may create for the same item on their own page.
The importance of your message is equal to that of your purpose. You don't want to limit an influencer's originality or individuality, but you also don't want influencers to talk about something irrelevant to your brand. Decide how you want your influencer marketing strategy and message to be arranged so you can follow it throughout your campaign.
4. Manage influencer outreach
Back to the first step: researching. You should go back and research how to locate the ideal influencers to collaborate with once you have a plan in place based on your connections, aims, and the kinds of influencers you want to approach.
Keep the following points in mind when you conduct your research:
Is the influencer actively talking about topics that are related to your offering? If you're a café, for example, and want to announce a new menu, seek influencers who constantly post about going out and the coffee they prefer.
Are they the real deal? That includes browsing through their news feed and viewing posts. A low engagement ratio compared to the number of followers and spam responses indicate a fake account.
Have they already cooperated with similar companies? An experienced influencer will be able to present you a sample of their work, depending on the type of influencer you're seeking for. The more money you invest in an influencer, the more you'll want to be sure they're trustworthy.
You may also employ media analytics tools to find influencers that are a good fit for your marketing.
Conclusion
Influencing continues to grow, but the way the influencer marketing system appears and works has changed very quickly. It may look and run very differently in five months than today. This guide will assist you in developing your strategy, but as with any marketing strategy, you must be willing to adapt.
Although collaborating with influencers has certain unique features, the process of creating a campaign is similar to that of other advertising campaigns: explore, create a budget, identify goals, locate your influencers, then check and update.
Author's Bio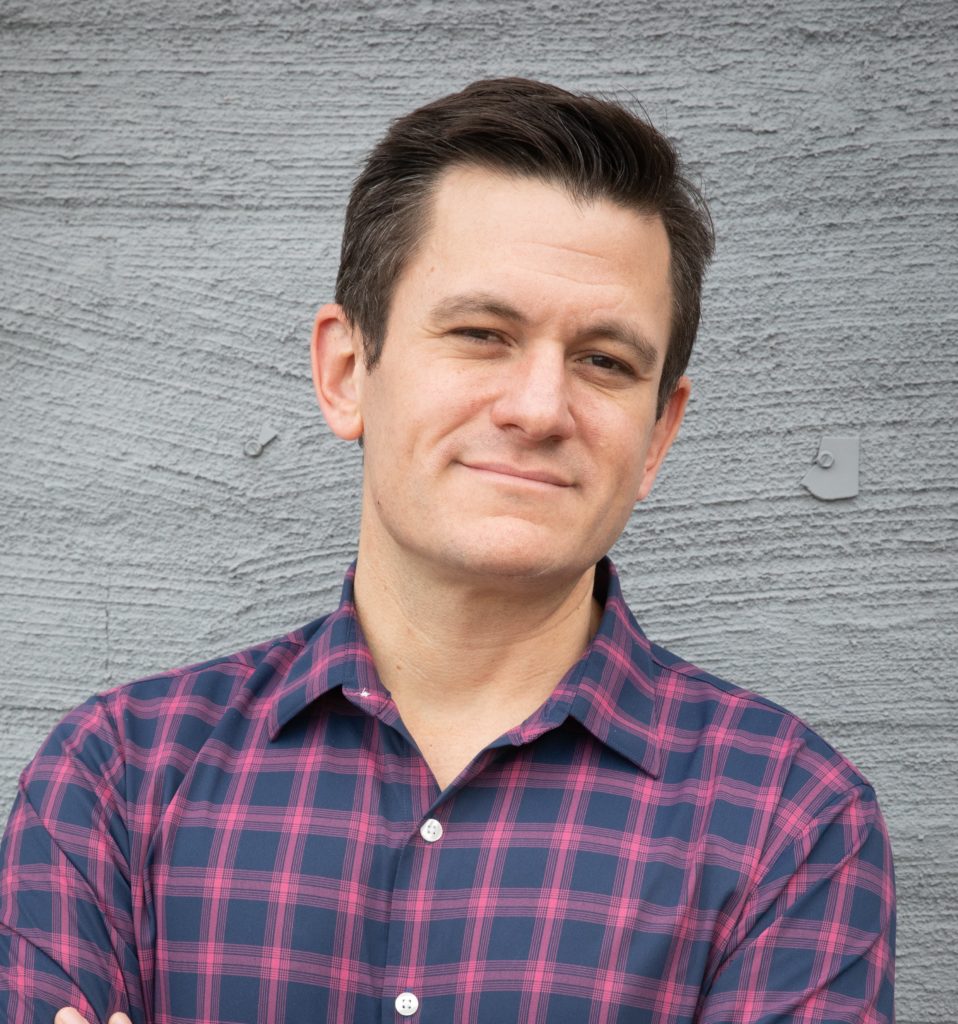 David Wachs is the founder and CEO of Handwrytten – Handwriting Services for Brands. David is also a frequent speaker on messaging technology and has presented for the Direct Marketing Association, South By Southwest, and others.