Peran umum landing page yaiku pemasaran sawetara jinis produk utawa layanan. Kaca pendaratan sing efektif bakal dadi target sing target, dadi salah sawijining alat sing paling kuat lan kuat ing arsenal pemasar digital profesional. Amarga tugas kaca kebangkrutan ditetepake kanthi sempit, kepiye kinerja bisa dingerteni saka tingkat konversi (CR).
Nganti tekan kaca kebangkrutan, CR minangka fokus variabel sing paling penting sing kudu difokusake. CR kaca kebangkrutan yaiku rasio antarane pirang-pirang calon pelanggan sing kapapar lan pirang-pirang umume sing njupuk langkah sing sampeyan targetake (ngisi formulir "hubungi kita"). Yen 100 wong ngunjungi kaca kebangkrutan lan 3 wong ngubungi sampeyan, CR yaiku 3: 100 = 3%.
Ayo mbayangno yen sampeyan nandur modal 1.000 $ saben wulan kanthi pariwara mbayar per klik kanggo ngarahake lalu lintas menyang kaca kebangkrutan tartamtu lan minangka asil langsung entuk 2.000 $ bathi nalika CR kaca kebangkrutan 3%, yen sampeyan bisa nambah CR menyang 4% penghasilan sampeyan bakal mundhak dadi 2.660 $. Kanggo entuk asil sing padha karo CR 3%, sampeyan kudu nambah anggaran pariwara saben wulan saka 1.000 $ dadi 1.332 $. Dadi, sampeyan bisa milih nglampahi 332 $ luwih saben wulan kanggo pariwara utawa sampeyan bisa ngupayakake ningkatake CR kaca kebangkrutan saka 3% dadi 4%, pilihan sing endi sing luwih disenengi? 🙂
Aku wis nglumpukake 11 aspek utama sing kudu sampeyan waca nalika nggawe landing page yen sampeyan pengin maksimalake CR.
1. Judhul Siji, Jelas, Dumunung Strategis
Judhul kasebut nggawe minat babagan layanan utawa produk sing sampeyan marketing. Kaca kebangkrutan kudu jelas ngirim pesen pemasaran sing dirancang, yen ora duwe judhul utama sing pisanan ndeleng kaca kebangkrutan bakal angel ngerti babagan kabeh perkara kasebut. Kajaba iku, yen ana judhul sing jelas nanging ora efektif ngirim pesen sing dienggo, pengunjung bakal entuk ide sing salah lan kita bakal kelangan pesen kasebut.
Tujuan utama judhul yaiku kanggo narik kawigaten para pamirsa lan sawise rampung kanggo nerangake kanthi ringkes apa sing sampeyan tawakake. Penting, judhule cekak, kanthi ideal 15-20 tembung, elinga - luwih saka judhule (Mesthi wae, sampeyan isih bisa ngatur pesen).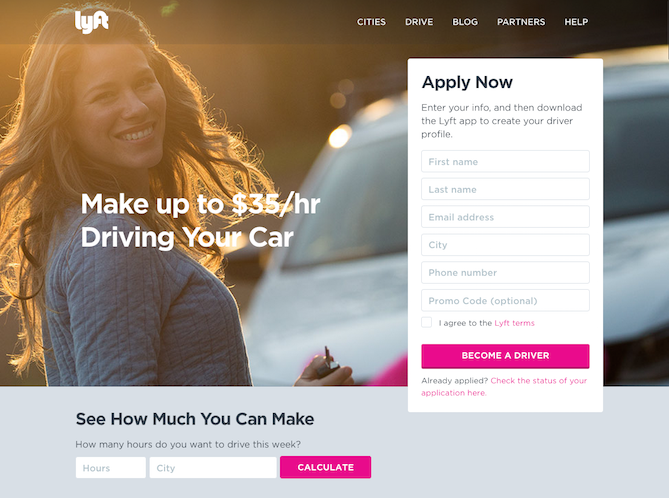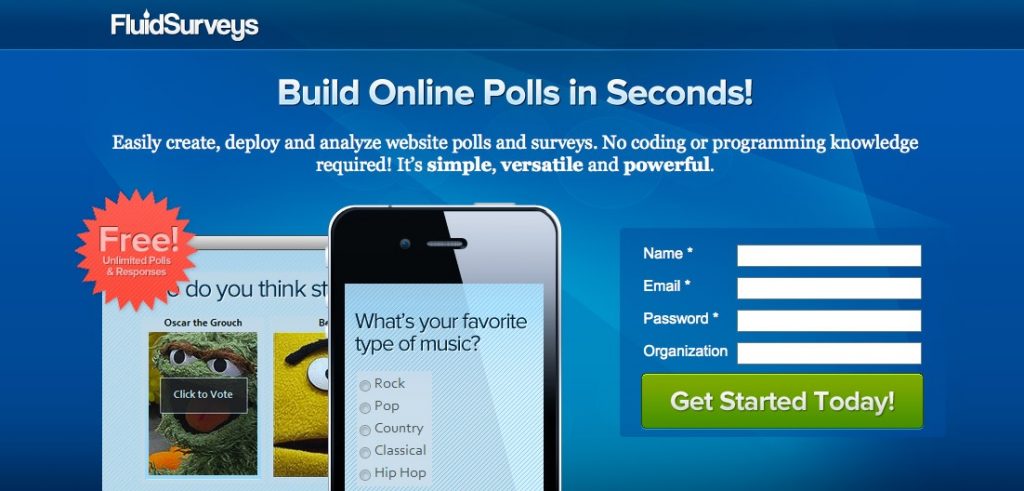 2. Principal Desain Unified of Landing Page lan Media Pariwara
Bayangake preinan sabanjure: Sampeyan ngunjungi situs web hotel lan duwe kamar. Sampeyan mlebu bandara, tekan ing lobi hotel, njupuk lift menyang kamar lan nemokake yen bedane beda banget karo gambar sing sampeyan deleng ing jaring. Ora ana lantai parket, ana granit, lan ora adus, ana kamar mandhi lan ora ana pemandangan langit kutha uga ana tembok bata. Sapa wae sing mbukak spanduk sing dikirim ing jaringan media Google, njupuk desain, klik banjur mlebu situs web sampeyan kanggo nemokake manawa desaine beda-beda beda karo spanduk, bakal nemu perasaan sing padha karo turis sing wis kasebut ing ndhuwur. kamar hotel sing beda karo ruangane sing dheweke percaya yen dheweke cadangan.
3. Milih Gambar sing Bener - Nindakake Profesional
So far as landing pages go, the well known saying "a picture is worth a thousand words" is undoubtedly true. Our mind processes images much faster than it does words, that's why the right image at the right moment will have a substantial effect. It is advisable to make use of large, high quality images which are closely related to the product or service you are promoting, use a picture of the product itself whenever possible. Remember that the main role of the image you choose to incorporate into your landing page is to grab the visitor's attention and explain to them, in a fraction if a second, what it is you are selling.
A common mistake, so far as images in landing pages go, is choosing ones which are ill suited for a local audience, American celebrities on a landing page you intend to use in India for instance.
Ing conto ing ngisor iki, kaca kebangkrutan sing digunakake dening "Golden Sands", sampeyan bakal nemokake gambar sing cocog kanggo pengunjung sing ngrencanakake liburan, ing sisih siji tampilan sing apik banget lan ing akomodasi mewah liyane sing lengkap karo sampanye sing adhem.
4. Ngerteni Karakteristik Pamirsa Target lan Ngalamat
Pesen utama sing dikirimake kaca kebangkrutan kudu ngatasi kebutuhan dhasar sing umum kanggo target pamirsa. Apa tegese? Ayo dadi nganggep yen produk sing sampeyan adol yaiku baterai mobil. Apa kabutuhane target target sampeyan? Apa sing ngganggu dheweke lan apa solusi sing digoleki? Sampeyan bisa uga manawa calon klien pengin baterai mobil kanthi garansi pirang-pirang taun, sing saka merek terkenal sing bisa dikirim ing omah lan dikembalikan yen durung marem (ana prekara liyane sing bisa dipikirake). Sawise ngerti pangarepan calon klien kita, kita bisa ngatasi masing-masing ing kaca kebangkrutan lan saengga bisa nambah kemungkinan dheweke bakal maju lan tumata. Penting supaya pesen kita jelas lan menehi solusi babagan kabeh calon klien sing prihatin.
Cara paling apik kanggo sinau babagan apa sing dikarepake klien yaiku takon, luwih becik nggawe survey ing antarane para pelanggan biasa utawa uga ing antarane para calon pelanggan sing milih metu saka kaca kebangkrutan.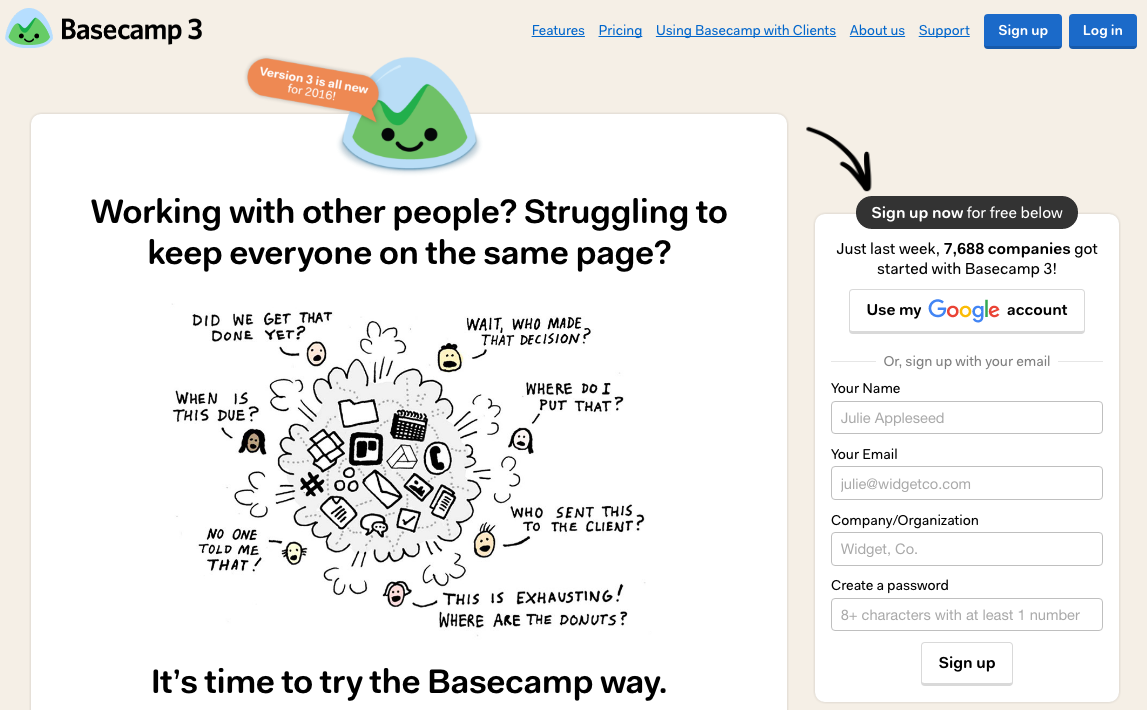 5. Bukti Keandalan
Wong kaya merek sing ngerti bisa dipercaya, mula bisnis paling gedhe ing pasar nandur modal akeh kanggo merek. Cara kanggo entuk kapercayan para pengunjung menyang kaca kebangkrutan utawa situs web sampeyan yaiku kanthi mbuktekake keandalan sampeyan kanthi sosial, yaiku nampilake elemen tartamtu sing bakal njamin dheweke lan menehi saran supaya ninggalake informasi kontak amarga ngerti yen bakal nampa produk utawa layanan sing paling apik. Kepiye supaya para pamirsa bisa dipercaya karo kita? Bukti keandalan sosial bisa uga ana macem-macem wujud, minangka paseksen asli saka para pelanggan, kayata jeneng lengkap, perusahaan lan kajian ditampilake (nggabungake foto pengulas bakal duwe pengaruh sing positif lan positif marang CR kaca kebangkrutan).
Ana akeh cara liyane kanggo nambah bukti linuwih sosial ing kaca kebangkrutan, kayata: Nuduhake data saka jaringan sosial, nggabungake kiriman saka jaringan sosial, nampilake tokoh sejatine babagan kegiatan bisnis sampeyan (nomer pelanggan biasa, nomer transaksi, lsp. ), sampeyan bisa nuduhake logo perusahaan sing digunakake, lambang langkah keamanan data, perusahaan kertu kredit lan liya-liyane.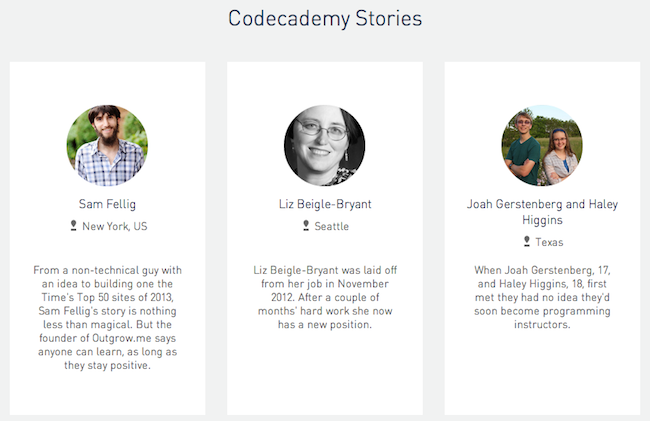 6. WIFM - Apa Sing Kasedhiya Kanggo Aku
I come across many landing pages which announce things like "we are the best brand in the state" or "our product is the best on the market", what the creators of such landing pages are missing is the fact that visitors are seldom impressed by self praise, what interests a potential customer is how they will profit from contacting you and from buying your product or using your services. People do not buy products for what they are but rather for the good that they bring them.
If the main message on your landing page has to do with how good you are, you'll lose most visitors right off the bat. Your potential client wants to know how you're going to solve a problem they are facing or fill a certain void that they are experiencing. How can you convince them? When choosing and phrasing the main points on your landing page ask yourself, as a client, "what's in it for me?" If the answer is "nothing" discard the point you're trying to make completely. Another way is to complete the point using conjunctions such as "and so . . . ", "this allows for. . . ", "as a result. . . ". For instance: "Our 30 day no questions asked return policy allows you to try out the product and return it if not satisfied for any reason".
So, before you sit down to create your landing page, step into your potential customer's shoes and ask yourself: What's In It For Me?
7. Pilihan Kontak sing Sederhana, Lurus, Kanthi gampang ditemokake
You've made sure that your landing page is well designed, you've carefully chosen the images on it and have incorporated clever, to the point text, your message is clear and well suited to your target audience. Now it's time to maximize CR potential – You've convinced the visitor and they want to try out your product or service, they want to contact you, how are they going to do it?
The most common contact us option is filling a short form, one which enables anyone interested to leave details and have a sales representative contact them.
There are cases where contact us forms do not cut it. A potential client may not wish to wait, if a contact us form is the only option provided you are essentially forcing them to. In order to enable a potential customer to contact you immediately provide them with a phone number (a "virtual phone number" will allow you to monitor exactly how many leads your landing page has generated). If you are not constantly available, use an answering service.
Another way to offer immediate assistance is by a virtual chat agent or live chat option, in many cases people prefer to converse with someone verbally and so think twice before deciding not to provide a call by phone option (preferably toll free).
In many cases effective contact us options will make the difference between a potential customer who will contact you immediately or at their own convenience and one who decides to pass and move on to one of your competitors.
8. Wektu Ngisi Kaca Landing
One thing that's common to most of us is that we crave instant gratification. Potential clients today (even ones not belonging to generation Y) use their smart-phones to get immediate answers to any questions they may have, it is possible to get comprehensive information on any topic at any given time. It is not in vain that huge internet entities such as Google work to "make the internet faster". If a visitor clicks to enter your website along with several of your competitors', and your site takes over 5-6 seconds to load chances are they will get tired of waiting, click on the x and move on to the next tab.
A landing page's loading time should not exceed 2 seconds, if your landing page takes longer than that to load you should optimize it.
You can use the Pingdom free tool to measure load times of web pages stored on servers located anywhere in the world.

9. Responsibilitas Lengkap lan Kompatibilitas Seluler
What is responsivity (so far as the internet is concerned)? Responsivity has to do with a web page's ability to adapt to the screen resolution of any end device a visitor may be using, i.e. the web page will look different on computer screens than on the small screens of mobile phones.
Over 50% of traffic to most web sites comes from mobile. Here's a graph showing how mobile traffic has grown in recent years:
traffic from mobile end devices, credit – COMSCORE
Digital marketing firms which use image, rather than live text, based landing pages will have a hard time guaranteeing full responsivity, this is because images come as a whole (there are other SEO advantages to using live text). Bottom line, It is essential that your landing page looks good on mobile phones too.
Tip: If you add a click to call option at the top end of your landing page visitors using mobile phones will be further inclined to call you.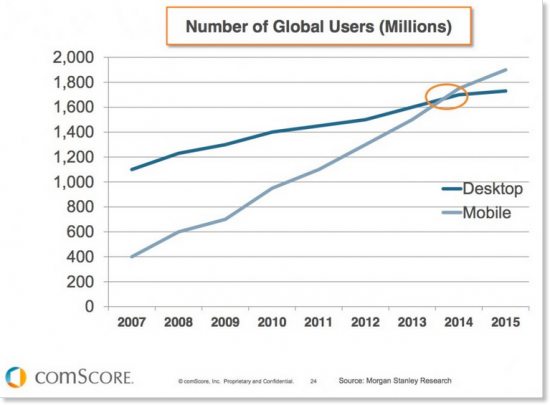 10. Call To Action
Your goal is to get visitors to make a certain move, leave contact detail, call you or anything else of the sort, help them understand what you wish them to do using text as well as visual means. Effective CTO will inevitable improve you landing page's CR. It is important to use large, clear elements, make use of color contrast to highlight CTO related items (the contact us form for instance).
It is quite simple, if you want the visitor to call you add the words "call now" next to the phone number. If you want them to leave their details put down "leave your details and we will contact you shortly" next to the contact us form. You can also use visual CTR means: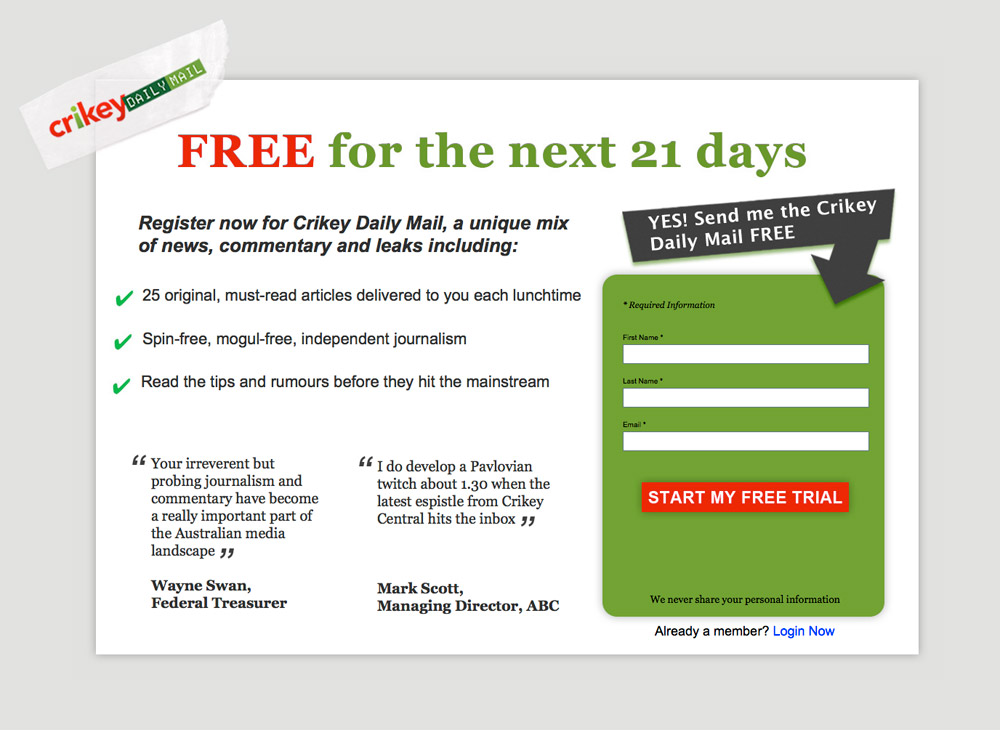 Tip: Wong nggandhengake elemen RKT kanthi tombol, mula coba gunakake.
11. Tes / A / B
You've launched your new landing page, it's been a week and you've had 15 conversions. Is this good or bad?
The answer to this crucial question is determined by many things such as how much you've invested in driving traffic to your landing page, the price per lead common to the field you're in and more. Once you've collected enough data regarding landing page performance it is important to try and improve on it. How can you do this? Through use of A/B testing. The idea is simple, create two versions of your landing page, one with a certain element that's different (a different main title for instance), and then check to see which version performs better. Ongoing A/B testing will allow you to lower the price you pay per lead (Cost Per Lead – CPL). It is important to check only one element at a time, if you try to assess several elements at once it will be difficult to come to coherent conclusions.
Kepiye Cara Miwiti Saka kene?
A good landing page will possess most of the traits discussed above. It is crucial that you have in depth knowledge of characteristics common to the field you are in and your target audience, design your landing page and the marketing message it conveys to fit them – Talk to your potential clients at eye level and in a language that coincides with your brand.
It is important to constantly monitor and work to improve your landing page, test it regularly. Now, the ball is in your court.