We all know what pop ups are and what their purpose is, but do we know everything that we need to know about pop-up triggers?
A pop-up trigger is what decides when your popup with an amazing offer will appear depending on the specific action of your visitors.
It is important that your pop-up appears at the right time to the right audience if you want to use its full potential and increase sales for your e-commerce website.
According to statistics, the average conversion rate that a pop up brings is 3.09%, which is a pretty good chance to take if you intend to take your business on a higher level.
Check these facts about pop-up triggers out, effectively work on your sales strategy, and learn to use pop-up windows in the best way possible.
1. There are several types of pop-up triggers you can use to engage visitors
To engage visitors, you need to use various types of different pop up triggers in order to catch their attention at the right moment and maintain it.
So, there are several different types of pop-up triggers that you can use based on timing, your visitors' actions, and similar.
These are the most common pop-up trigger types:
Pop-up windows triggered in this way appear whenever a visitor clicks on a certain element on a page such as buttons, links, texts, images, logos, icons, and similar.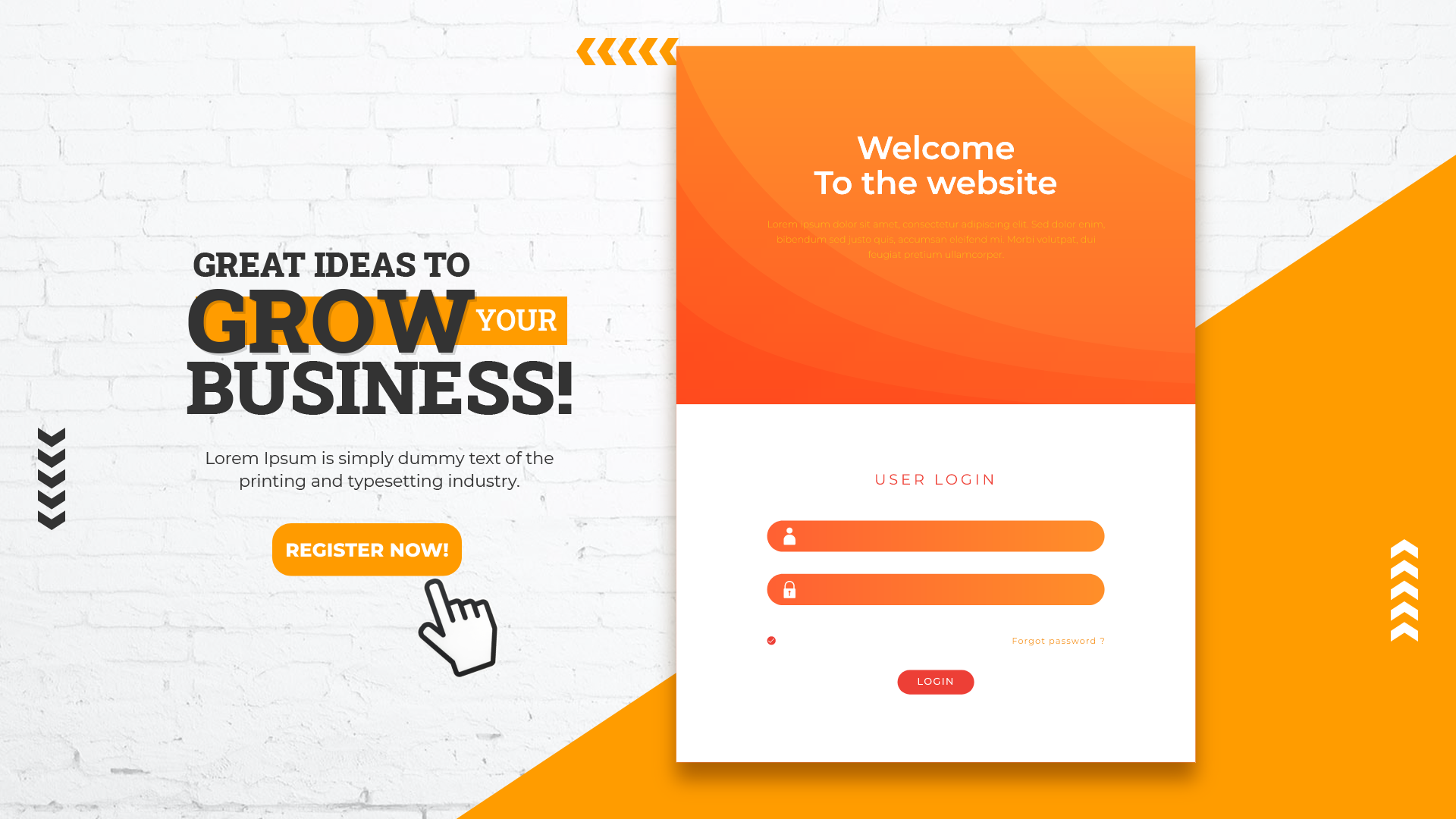 They are particularly useful if you want to surprise your visitors subtly and do it without any intrusion.
They are used to show pop-up windows after a visitor scrolls through a certain percentage of your website's page.
When he comes to a certain point, this pop-up will appear, and this gives the space to your visitor to already get a sense of what your website has to offer before he decides to take action.
You can also control when you want your pop-up to appear by setting the time, that is, by setting after how many seconds you want your visitor to see the particular offer.
This, for example, can happen after 10 seconds or after 20 seconds or longer, it's all your choice.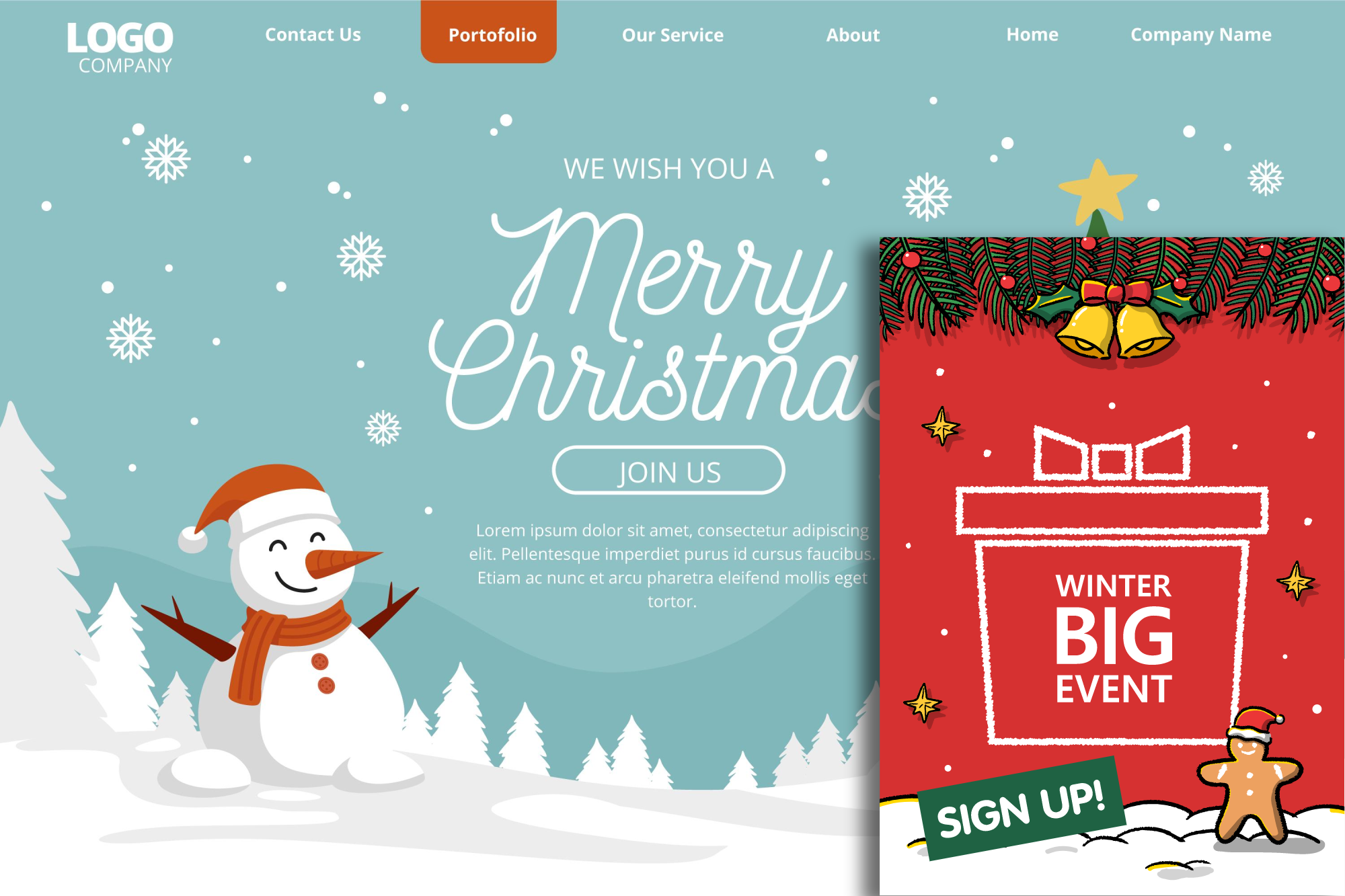 These are perfect for showing promotional offers, any type of special offers, news updates, or similar.
Popular for reducing cart abandonment rates, these triggers allow you to stop your visitors from leaving your e-commerce website without taking action, making a purchase, or similar.
They monitor your visitors' behaviour and movements and appear at the exact right moment to try and make them decide to stay a little longer.
These help with getting more sales as they give your visitors a chance to change their mind by offering something enticing, reminding them that they haven't finished a purchase, and more.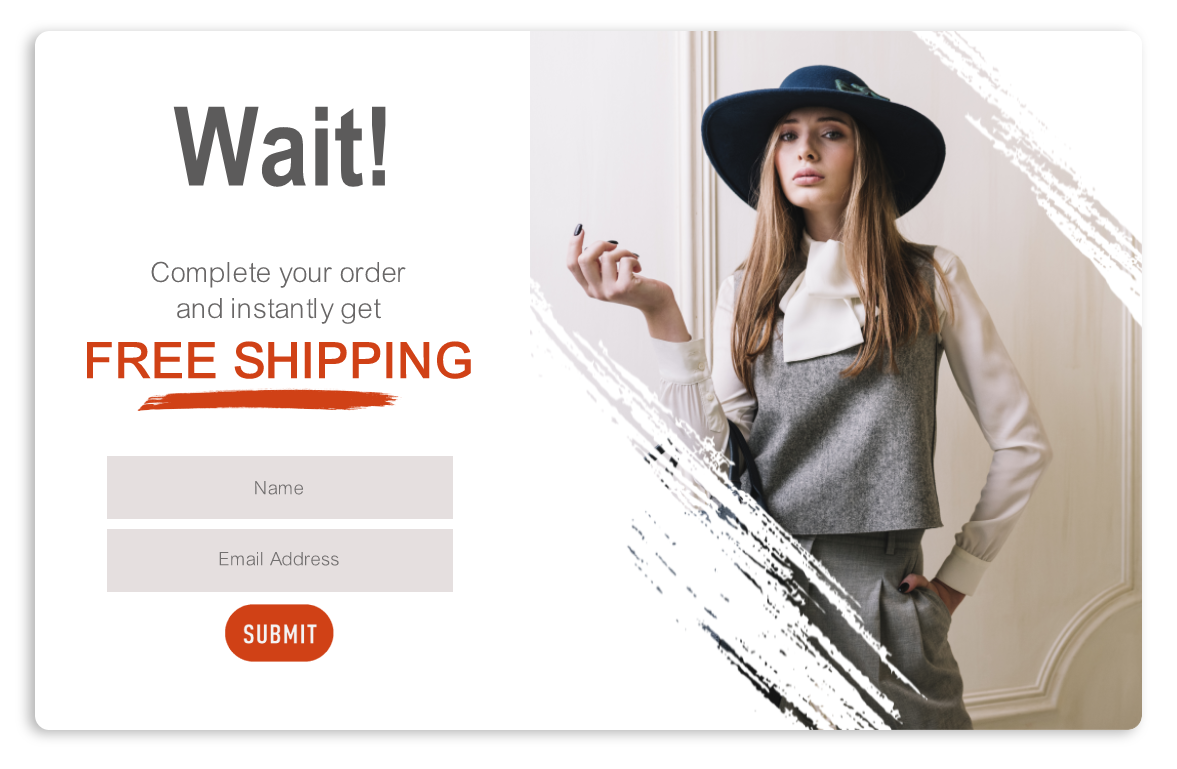 These are all manual triggers, which means that you can set these pop-ups yourself according to your needs and preferences.
But, with certain tools, there is also an option to set an autopilot trigger, and one of these tools that allows you that and more is a pop-up builder Poptin.
Poptin first and foremost helps you create and design special pop-up windows to engage your visitors, and then it enables you to choose among different triggers available.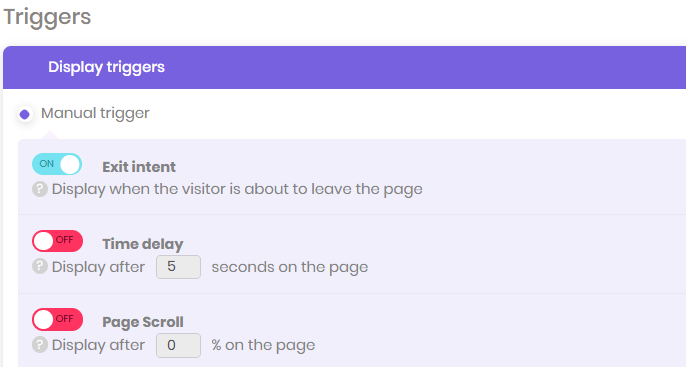 It offers advanced triggering options such as trigger by scrolling, time-delay, exit-intent, and more, but it also allows you to use an autopilot trigger.
Autopilot trigger automatically chooses the best trigger to use based on visitor's behaviour and it saves you time and effort.
It is very easy to set it all up, and Potpin allows you to create a perfect conversion strategy for your e-commerce business.
Choose the right trigger according to your needs and make it even easier for you by using the right tool.
2. Timing is of key importance for business success so pay attention and create a balance
You don't want to annoy your visitors or irritate them by triggering your pop-up windows either too soon or too late.
If you're using time-based triggers, make sure you consider the needs and capabilities of your visitors, too.
It is important to give them enough time to read and observe relevant items on your website but also not to give them too much time and risk losing potential customers by not maintaining their attention.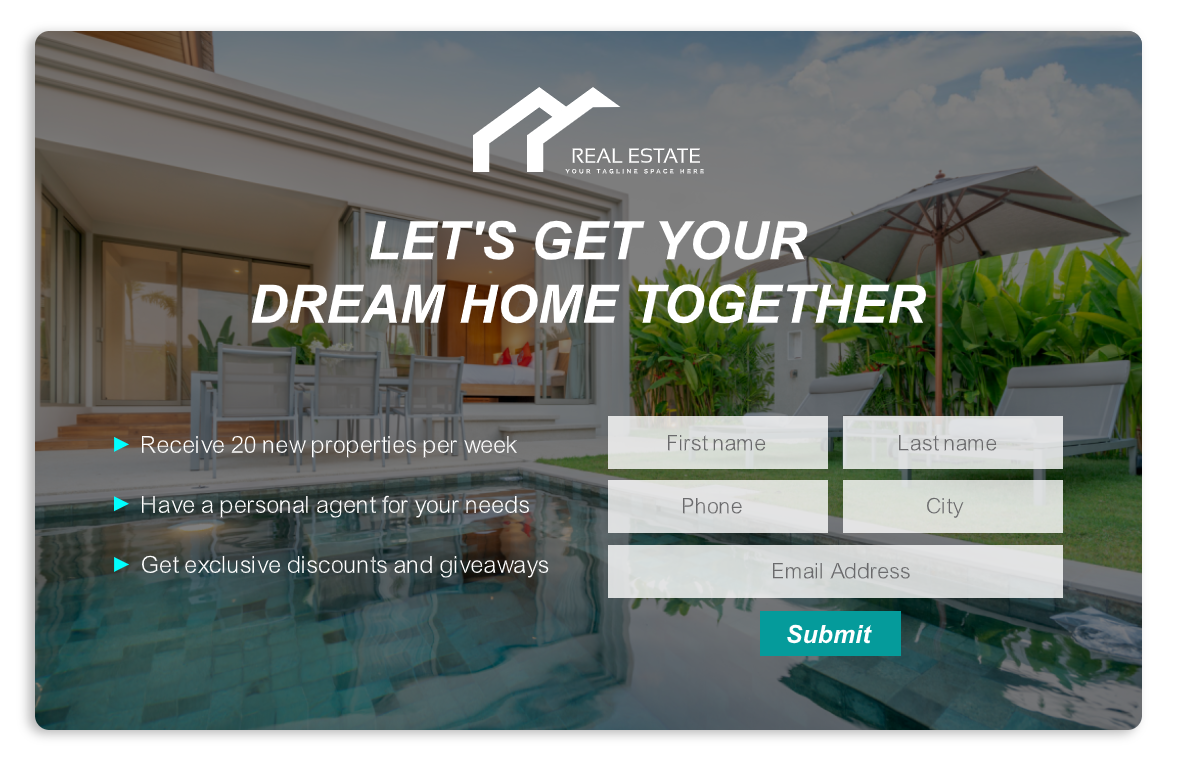 There is not such a thing as perfect timing because every visitor is different, but you can analyze their behaviour and create a certain balance suitable for your website.
Sometimes it is not advisable to set your pop-up to appear the second someone enters your website as it can be annoying and counter-productive.
On the other hand, if you set it up to appear too late, your potential customers may already be gone.
So, in order to find the right solution, you can A/B test your pop-ups and choose the right trigger to help you increase your sales.
Poptin also allows you to use this option, and after you create A/B tests and compare your pop-ups, you will be able to find out which one has the best performance and stick with that specific trigger.
You can save yourself some time and improve results simultaneously.
In just a few clicks, you can implement this tool and use this feature to test and analyze your pop-ups and triggers until you find the one that brings you the most conversions.
It is important tracking your visitors' behaviour and learning more about your target audience.
Therefore, creating a balance between what your visitors want and expect and what your goal is when it comes to a certain trigger provides you with endless opportunities and makes it easier for your business to prosper.
3. The frequent appearance of pop-ups can be interpreted as spam, so be careful
!
No one wants to see the same message or offer all the time as it is time-wasting, annoying, and utterly useless.
So, when it comes to pop-ups and triggers, you need to be very careful about frequency and how it affects your visitors and potential customers.
Generally speaking, pop-ups can be very useful and effective, but if you use them inappropriately, it can be interpreted as spamming and be very damaging to your business.
Setting up your pop-up to appear too frequently can make your visitors go away and never come back to your website.
The best way to ensure this does not happen is to set the specific duration of time between the moment someone closes a pop-up to the moment it reappears.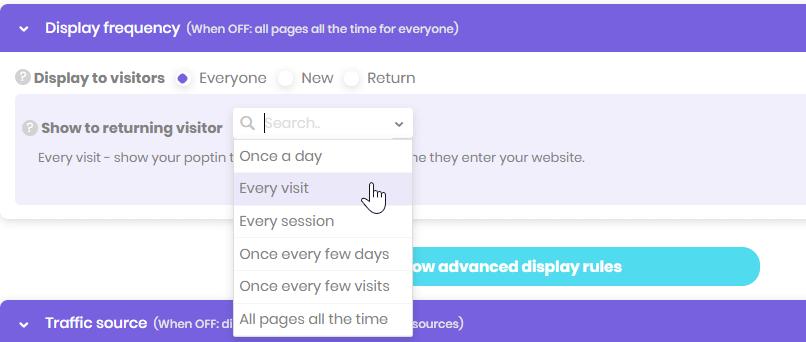 Source: Poptin
For example, with this tool, you can choose whether you want it to reappear once every few days, once every few visits, and so on.
You can also disable the option to keep showing the same pop-up to visitors who clicked on the X or turn the toggle on if you want.
It is important to pay attention to every detail when it comes to triggering options and check your pop-ups' frequency in order not to be annoying.
4. Using pop-up triggers intelligently is crucial so be sure to get maximum advantage
In order to get the maximum advantage out of using pop-up triggers, you need to have a plan and use them accordingly.
Always track your visitors' movements, analyze their behaviour, look for insights, and take every opportunity to collect valuable feedback, if possible.
Using certain triggers to achieve certain goals is a quick and smart solution to reach a larger number of potential customers.
There are a few ways to get the most out of pop-up triggers:
Combine two different triggers to reach a larger number of people

Use the exit-intent trigger to reduce cart abandonment rates

Use the exit-intent trigger to collect email addresses
You can combine the exit-intent trigger with the scroll trigger and surprise visitors who intend to leave your e-commerce website but also do it after a certain percentage of a page has been gone through.
This basically means that you can offer something of value to your visitors such as discounts, special offers, and similar, and do it after their interest reaches a certain peak to increase it even more.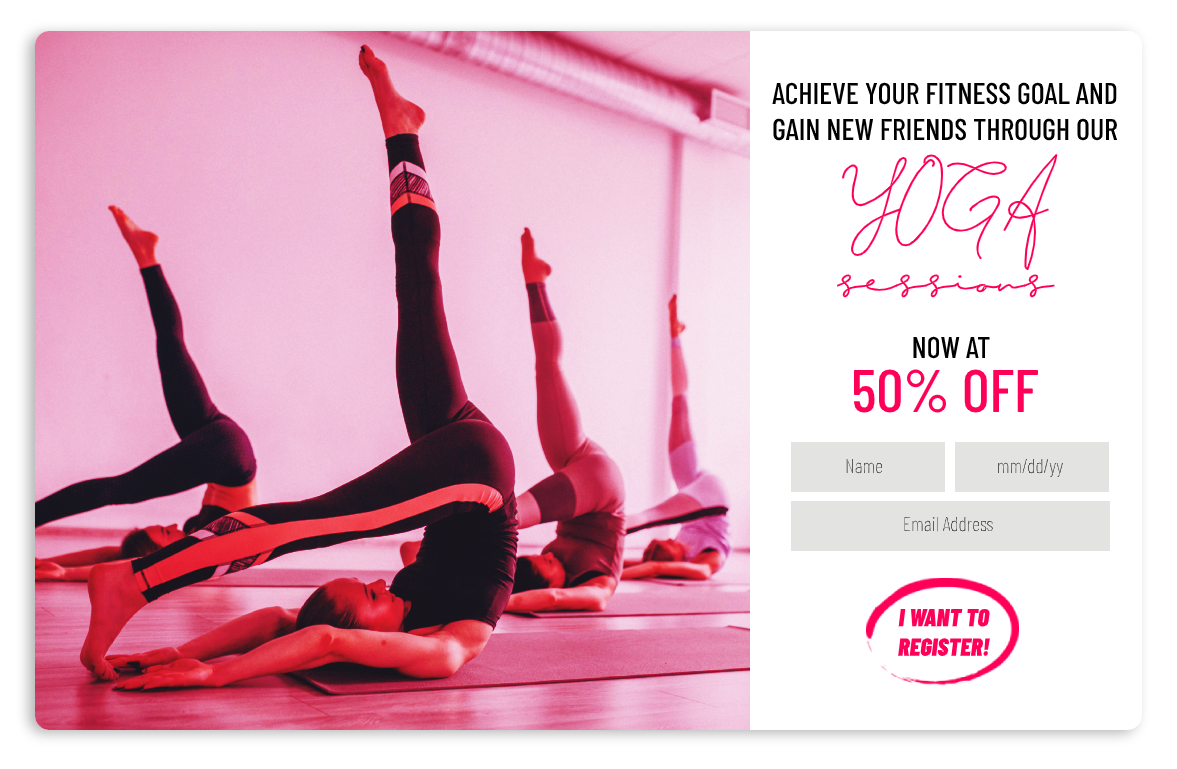 Exit-intent triggers are usually used for several reasons and one of these reasons is to reduce cart abandonment.
Remind your visitors they haven't finished their purchase by triggering pop-ups at the right time to stop them from leaving.
Also, use them to collect valuable data.
You should be smart and try to use pop-ups' full potential whenever you can to collect email addresses and gather subscribers.
Exit-intent triggers are especially efficient when it comes to sales so use them intelligently and be sure to include them in your strategy.
To Sum up
If you own an e-commerce website, pop-ups are a necessary and even crucial means of getting more sales.
To get more customers and eventually more sales you need to set your pop-ups to appear at the right time, and this is done by choosing and using various pop-up triggers.
If you need a tool that will help you not only create perfect pop-ups but also set advanced triggering options, try Poptin.
With adequate tips and tools, using pop-up triggers in the best way possible becomes a piece of cake so start implementing these right away!