What is the best way to assess the success of a cold email campaign? It's not about how many people opened your email. That is, without a doubt, an essential step.
However, the real measure of success in a cold email campaign is the number of people who actually take the desired action or buy what you are selling. This is where email CTA buttons come into play.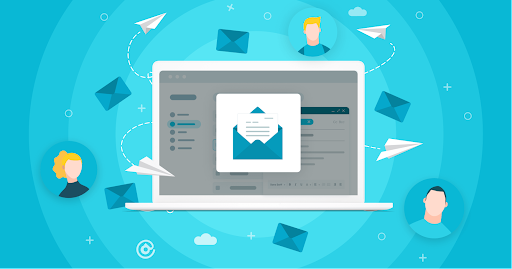 However, more often than not, cold emails are sent without an effective call-to-action.
In this blog post, we will cover 10 tips that you can use to optimize your calls-to-action in a cold email.
What is an email call to action?
A call to action (CTA) is a part of a cold email marketing tool that may be used to encourage someone to take a specific action.
It's the text or button that you include in your email that invites the people to click and take some desired action. This might range from clicking on a link in an email, completing a contact form, signing up for a service, buying tickets, booking an appointment, subscribing to your list, downloading an ebook, or making a purchase.
In other words, it's the button or link that you want the recipient to click on.
A CTA button should also offer something in exchange for their time and effort such as free content or discounts on products/services they might need later down the line.
CTA buttons come in different shapes and sizes, but they all have one goal in common- to get the reader to take action.
Why Use a CTA?
Using a Call-To-Action is an effective way to guide your audience toward the next step in their buying process. A call to action can help increase lead generation, form conversions, and sales for your business.
What Makes A Good Email CTA?
The traits of effective cold email outreach CTA include the following:
CTA's should be clear
It should be unique
It invites the person to perform an action.
It's simple to complete.
If the prospect does it, you have a compelling reason to contact them again.
Best Practices for Writing a Call to Action for a Cold Email Outreach
How does a CTA prompt someone to click?
There are several factors that influence whether or not someone will click the CTA button in your cold email outreach.
Use these tips in sending outreach emails to help create a more effective call-to-action for your cold email:
1) Provide a Specific Date and Time
Let's suppose your sales approach is designed to schedule a meeting or a phone conversation to talk more about your product or services. What is the best call to action for encouraging your prospect to take the next step?
You may want to send an email telling them about how you can assist them by informing them about the value of what you have to offer. Set a fixed date and time for your conversation if they are eager to talk with you. It's also important to be mindful of the time zone differences when specifying a date and time.
Which of the below are you more likely to respond to?
Which are you more inclined to respond to?
CTA 1: Let's schedule a time to chat!
CTA 2: Are you available for a quick 20 min phone call next Thursday, Dec 16 at 10 AM EST?
The second choice is more appealing because it provides your prospect with all the essential details they need in order to make their decision.
The prospect is more likely to reply when you offer a specific date and time. When they know the day and time, their mind doesn't think about how much time they need to plan for this meeting. They don't have to think about which day works, or what timezone you are in.
Tip: You may also give a date and time to make it simpler for the prospect to respond with a simple yes/no/alternate date.
2) Provide a Calendar Link
Another way to make it easy for your prospect to say yes is by providing a calendar link.
This removes all the guesswork and makes it easier for them to find a time that works for both of you.
With the aid of new technology, it's simpler than ever to set a mutually suitable date for a conversation. Calendly, Doodle, and others make it simple to schedule an appointment with minimal effort. There will be no more back-and-forth emails trying to find a time that works!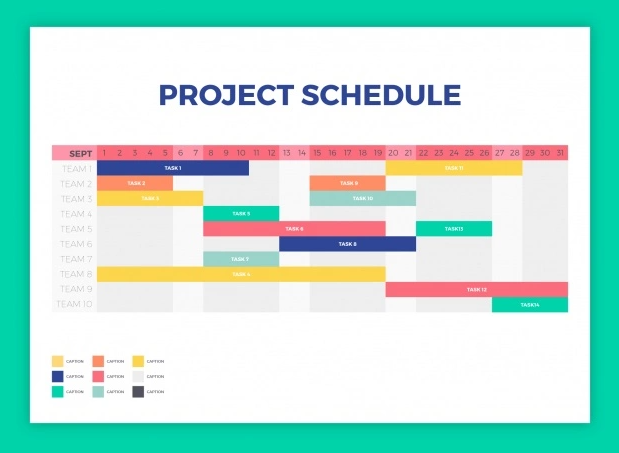 You can provide your calendar link to a prospect. All they have to do is open the calendar and choose a date and time. It's easier than replying and typing out a response. The best thing is that you do not have to worry about scheduling problems because it sets an automatic meeting reminder and both of you will be notified in advance!
Examples of Email CTA examples with a calendar link:
Choose a date and time that is convenient for you using this link.
I've included my calendar link so you can choose a time that works for you.
Can we schedule a call? I've included my calendar link below.
3) Provide a Multiple Choice Option in Your CTA
It can be helpful to offer a multiple-choice option in your CTA. It can make it easier for the recipient to decide if they want to act on your offer.
For example, If you're asking for a meeting, offer the choice of attending in person or over video chat. This will help reduce confusion and make it easier for people to take the desired action.
By offering a multiple-choice option, you're making it easier for the recipient to say "yes." They don't have to think about what time might work for them, or whether they want a phone call or a video chat. It's all laid out for them.
4) Write a Benefit-Oriented CTA
When you write your CTA, make sure to focus on the benefits that the recipient will get by taking action. Don't just list the features of what you're offering. Instead, think about how your offer will improve their life in some way.
For example, if you're asking for a meeting, focus on how the meeting will help them get closer to their goals. Do you have a special offer or new product that they'll want? If so, make sure your CTA reflects how it will benefit the recipient in some way.
For example,
CTA 1: "See How You Can Get Started Today"
CTA 2: "Get the Most Popular Lead Generation Tools Today!"
is better than just saying something like
CTA: 3 "Click Here."
With the first and second examples, you're telling them what they'll get if they take action. With the third example, you're just asking for a click without any benefits mentioned.
5) Request a Connection
It's always best to start with a connection request when reaching out. In this way, you can ensure that your message goes directly towards the right person and not just any random contact on their list!
You can do this by requesting a connection. Asking for a connection with a decision-maker will undoubtedly guarantee that they contact you as soon as possible!
Example of CTA requesting a connection:
Would you be the ideal person to discuss this subject? If not, who do you suggest I should contact?
Who do you suggest I contact to continue this forward?
Will you kindly connect me with the best member of your team who can help me achieve (mention your objective)?
6) Ask a Simple Yes/ No Confirmation Question
Ask a question to confirm if it is a problem they currently experience. Or provide a solution to a problem and then ask a question to confirm if fixing that problem is a priority.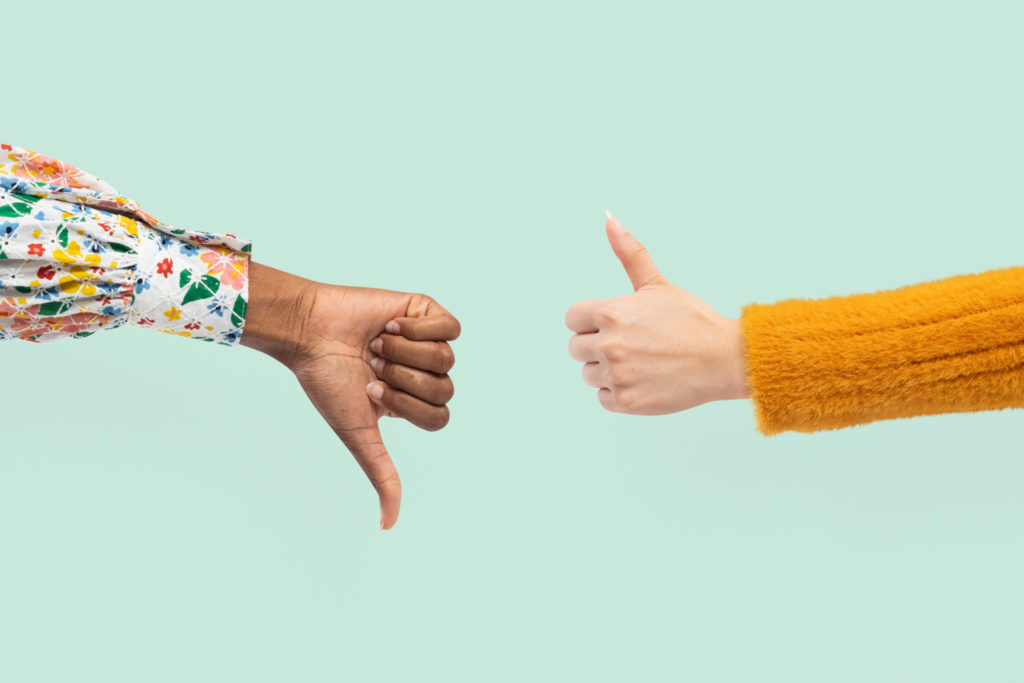 Ask a question to see if it's an issue they're currently having. Alternatively, offer a solution and then ask a question to determine whether resolving that issue is a high priority.
Hey (Prospect Name),
As a B2B marketer, I am sure you understand that lead generation is a top priority.
We have helped over (X) number of businesses achieve their lead gen objectives, and we can do the same for you.
Can you confirm if generating more leads and sales through cold email outreach is your current business need?
The confirmation inquiry in the above cold email is a simple yes-or-no question. It isn't attempting to sell anything yet. There's no request for a call or a demo, either. Simply a yes-no choice that allows you to begin a discussion with your prospect right away.
7) Ask an Open-Ended Question
Aside from a confirmation inquiry, you can also ask an open-ended question that would require more than a yes or no answer. You can encourage your prospects to open up and share more about their company by asking an open-ended question.
One approach here would be to establish yourself as an expert on a topic. Then ask what challenges they are facing on that topic.
Example:
Let's say you sell a B2B product that helps companies reduce their energy consumption. You could open your email by saying,
"Hey there! I noticed you're interested in reducing energy consumption. We have a product that can help with that. What challenges are you facing on this front?"
This type of question implies that you know what the prospect is up against and that you have a solution. It also shows that you're genuinely interested in helping them, which will make them more likely to respond positively to your email. It also positions your company as an expert in the field, which can make them more likely to consider working with you.
Bonus Tip: Another approach would be to ask about their current process for solving the problem. This gives you valuable information about how they currently operate and what pain points they're facing.
8) Avoid Using Too Many CTA
You risk appearing pushy or simply confusing your audience if you include too many calls to action.
Only one call to action is necessary.
However, this does not mean the possibility of including numerous CTAs and buttons in one email. You may do so, but only if they all have the same goal. Don't confuse your contacts by asking them to accomplish various things in one email.
9) Get Creative with Your Button Design
Make your CTA STAND OUT!
Make your button text large and legible.
Large, bolded buttons are easier to identify in a sea of words. You can also use color contrast on the CTA button to make it stand out more against the background.
10) Create a Sense of Urgency
Creating a sense of urgency, which can prompt people to take immediate action.
The threat of losing is more effective in convincing prospects than the promise of gaining. Most of the prospects respond better to the threat of losing than to the promise of gaining.
The more rare a product or service, the greater its perceived value is. The majority of clients have a natural dread of being left behind or being left out – use this FOMO to your advantage in your emails.
This is how you can use it effectively in your cold emails:
Offer an exclusive deal that expires in 24 hours
Give a limited number of discounts before raising prices
Create scarcity by limiting quantity or availability
Example:
Register in the next 8 hours to avail of this special promotion.
Only 3 seats left to get the early bird discount. Book your slot now!
Author's Bio: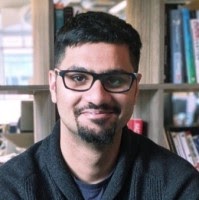 Ayhan is the founder of Growth Rhino. He has been working with high-growth companies for the past 5 years and loves helping them grow using cold email outreach.