Can't get enough of gamified popups?
Get to know more about Poptin's newest offering, pick a gift pop ups!
It's a popup template that lets you implement a fun and exciting way to attract your visitors.
Who doesn't like gifts, right?
For online shoppers, there's no better way to enjoy your shopping experience than to receive an unexpected gift from the seller. It's like getting more value from your purchases.
By using gift pop ups, you can gain not only happy customers, but also better sales, bigger email lists, and reduced cart abandonment.
What is a Gift Pop Up?
The pick a gift popup is one of Poptin's gamified pop ups.
Using gamified pop ups is part of gamification marketing wherein you put game elements in a non-game setting. It encourages people to participate in your game, otherwise, they will miss out on something.
Why is it effective?
The success of gamified pop ups lies in their effectiveness to drive participation from all ages, as it's easy to play, even with just a click of a button. The feeling of missing out leads them to take action in an instant. And we love to win, that's surely one of our innate qualities.
As you entice them with your brand offers, it's now easier for you to ask for their email addresses, which in turn grows your email list seamlessly. Give them the fun while you grow your business!
If you opt to show the pick a gift popup on the shopping cart page, you're more likely to influence their buying decisions. You can reduce cart abandonment significantly with this kind of tactic.
How does pick a gift pop up works?
It's pretty easy.
Your website visitors just have to pick one of the gifts that appear on the popup and they can win amazing prizes.
Give your gift popup a boost with a hard-to-miss call to action, guessing questions, and many other eye-catching elements. Some of which are coupon codes, discount vouchers, free shipping, and more.
A countdown timer would be of help too! Knowing that the prize is time-limited will drive visitors to use it instantly. Missing their chance is as good as losing the game.
Ready to create your pick a gift popups? Poptin is here!
Poptin offers powerful conversion optimization tools and features that enable you to create pick a gift pop ups with ease. No prior coding knowledge is required. You can use pop-up templates so you won't have to create everything from scratch.
Here's how:
1. Log in to your Poptin account, create a new pop up and choose the pick a gift popup template.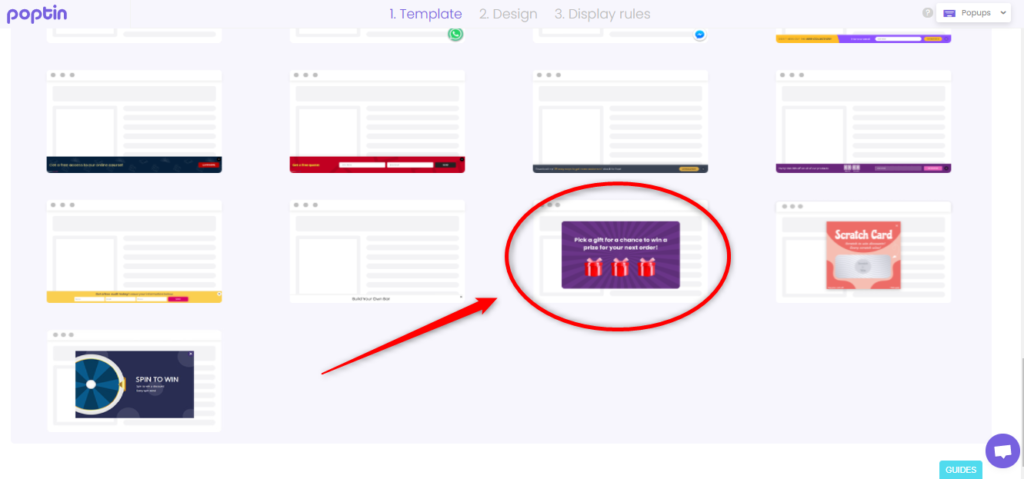 Note that all Poptin templates are highly responsive. You may choose to edit through mobile or PC view.
2. Customize each section of the gift popup.
Poptin offers a wide array of customization options. You can add, edit or remove images, shapes, countdown timers, fonts, sizes, buttons, coupon codes, and more. You're also free to edit how the gifts would look like. Upload your own designs if necessary. Here are the sections: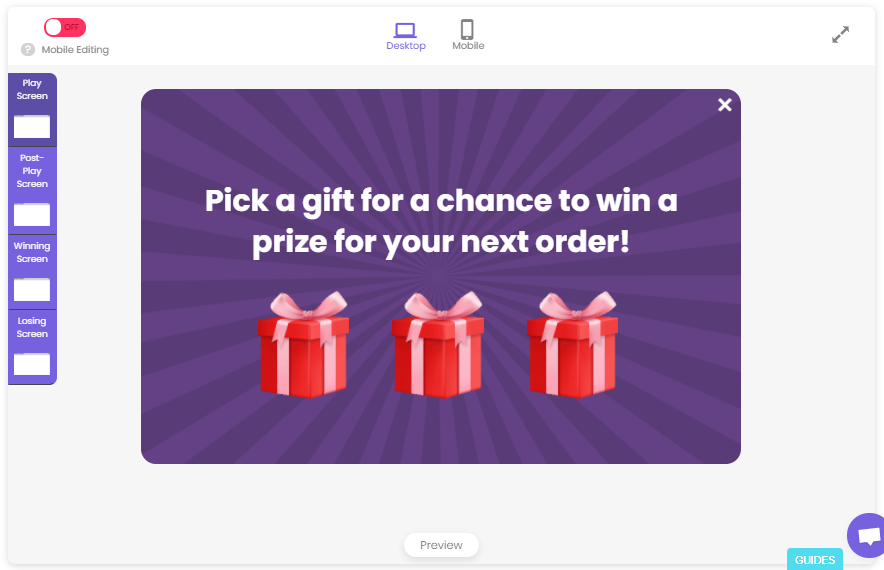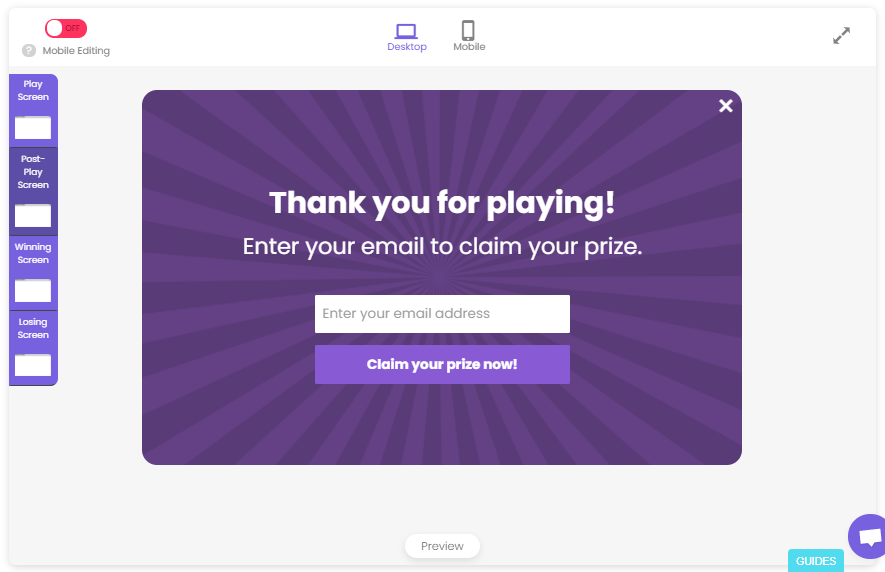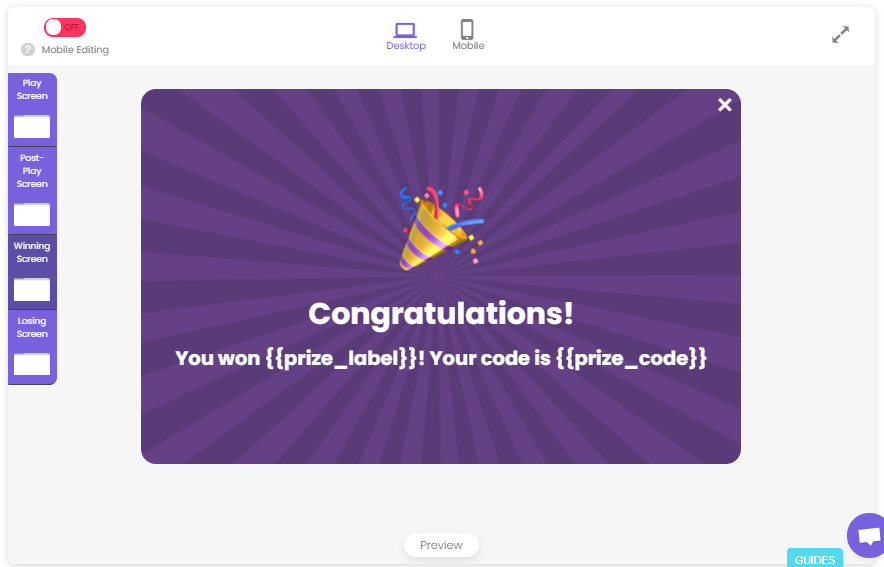 3. Connect to your favorite email and/or CRM platform.
Just choose the right integration so all website responses and email addresses will go directly to your customer database.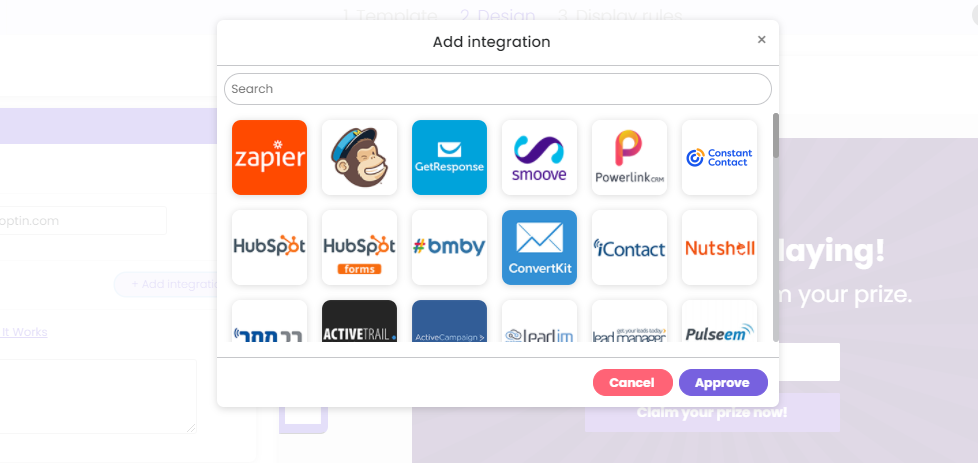 4. Set your display rules.
Choose how you'd like your gift popup to appear. Smart triggers and targeting options enable you to show your opt-ins to the right people at the right time. This allows you to convert more qualified leads and potential customers. You can see the full list of display rules here.
For instance, you may try exit intent trigger and surprise visitors when they try to leave your site and reduce cart abandonment.
5. Activate your pick a gift pop up!
Visitors can now play the game and enjoy it while shopping.
Check the pop up in action:
Wrap Up!
Gamified marketing provides a different approach to gaining new customers, leads, followers, and email subscribers. Pick a gift popup is an easy and effective way to start!
Sign up with Poptin and try it yourself. You will also get access to 40+ beautiful templates and robust features to optimize conversion strategy.
If you want to get more ideas for your next pop up strategy, we have compiled some good resources for you: