Online sales are a messy world, and sometimes your business can get lost within the several thousand other businesses there are. However, there is no reason for you to lose sales or potential clients because of this.
Several tools can be used to enhance your sales team. One of these is using Crisp Chat to upgrade your client's experience, but if you want to be successful, you have to somehow send people to that platform.
This can be done with a handy outbound marketing tool called pop ups, and Poptin is the best pop-up tool you are going to find. Poptin has an active integration with Crisp which makes the process easy and seamless.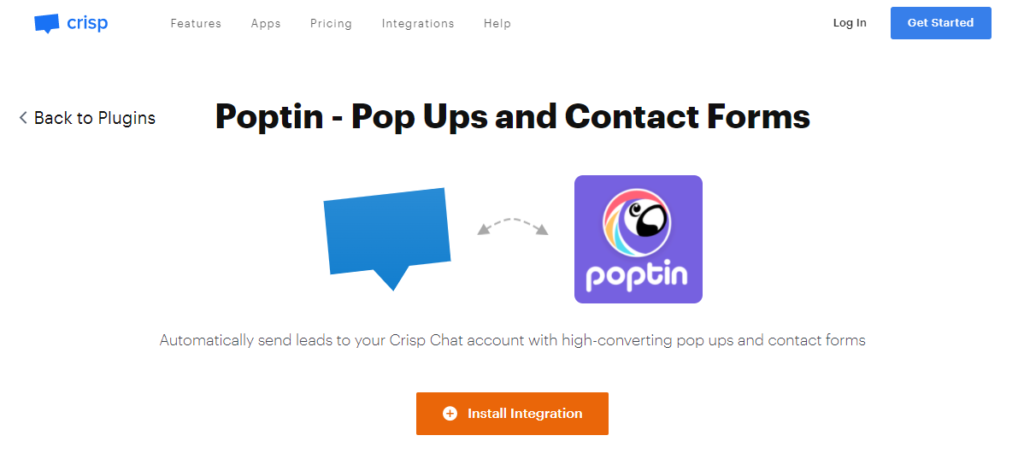 In this article, you're going to learn everything you need to create fantastic pop-ups and enhance the traffic of your Crisp Chat account.
Keep reading to find out how to deliver the best shopping experience and increase your sales like never before. 
What is Crisp Chat?
Crisp Chat is a fantastic customer management software that centralizes all your communication channels into one platform. This way, you can enhance your sales team efforts and become much more efficient.
Nonetheless, you can manage all steps of the sales funnel process with it, including customer service, sales, and marketing. It is a fantastic way to commit to your business and deliver a much more customized experience to each client, which ultimately translates into more sales and profit.
How to Create Crisp Pop Ups and Forms with Poptin
Poptin can be used for several reasons, but one of its best features is the creation of pop-ups. If you want to know how to create fun and interactive popups that help you make more sales, keep reading and learn everything about it.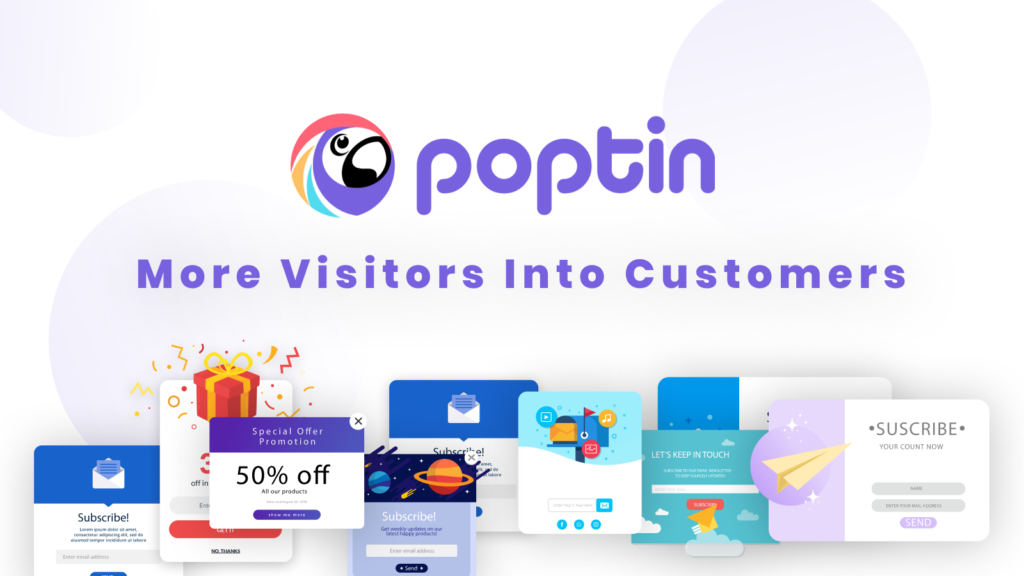 Pop ups tend to be annoying and invasive for most users, which is why you must do them correctly if you want them to work and convert clients. If your pop ups are good enough, you may have a higher click-through rate, more subscriptions, and a lower lead cost.
Poptin has an easy drag and drop pop up editor for you to use and create beautiful illustrations and animations that are sure to increase your website's engagement. Moreover, suppose you're not an expert graphic designer. In that case, you have access to thousands of templates that you can modify to better suit your brand and an easy drag-and-drop function for better mobility.
These pop ups can also have programmable triggers, and you can analyze all the data they collect to create reports and enhance their functioning.
Poptin Features
Poptin also has several interesting features that you can use when you pay for its services. Integrating them into your Crisp popups is sure to give you much better results in a shorter time.
Stop doing pop ups the old-fashioned way. You don't need any complicated systems or editors, as Poptin has all the tools you need to succeed.
Click here to view all the powerful features of Poptin.
Here are some of the major ones to boost your Crisp pop ups and forms to their maximum potential:
Exit Intent technology is one of Poptin's programmable triggers, which works fantastically to reduce the cart abandonment rate or the bounce rate of a given website. These pop ups appear whenever the user wants to leave the website without buying or leaving their data.
However, these pop ups must be intelligently done. They must be attractive enough for the user to change their minds about their actions. You must give your client an offer so good that they have a hard time deciding whether to take it and give you their information or close the popup and exit the page.
Moreover, you don't need to worry about designing your pop ups from scratch, as you can check out the incredible pop-up gallery and select the ones that suit you better.
You can choose from floating bars, full-screen pop ups, lightboxes, slide-in popups, gamified pop-ups, and social widgets. These designs can be completely customized to fit your brand's visual identity, and thanks to this, designing your first pop-up is only going to take you about three minutes.
Autoresponders consist of sending automatic emails to all the new leads you recollect. This happens every time they fill out a survey or finish a purchase. These emails can be completely customized to say anything you want, and you can add all types of pictures, emojis, fonts, etc.
Moreover, you can analyze all the data these emails recollect, such as open rate, number of clicks, and bounce rate. This is meant to help you create better emails that convert the highest number of leads possible.
We know that people tend to open their emails more if they see their names or other personal information. Therefore, you can customize these emails to have all the data your customers have shared with you.
One good tip for using autoresponders with Crisp popups is sending coupons to people who subscribe or offer a discount to those about to leave their cart without buying anything.
A/B testing consists of using two different versions of one pop-up to test out which one gives better results. This allows you to measure how your public reacts to different variations and use the one that converts more people into sales. Ultimately, this feature allows you to save time and money and optimize your strategies until you get the best results.
An essential part of all marketing and sales strategies is to analyze whether they've been working or not. This is why Poptin provides you with real-time analytics in a user-friendly dashboard with all the relevant data you need to upgrade your tactics and strategies to obtain more and better leads.
How to Integrate Your Pop Ups with Crisp
Integrating your popups into your Crisp Chat account is pretty simple, as you only need to follow three steps.
Log in to your Poptin account.
Go to "Email and Integration" on the side bar and click on "Add Integration" Ensure that your popup or inline form has Name and Email fields as these are required for Crisp Integration.

Click the Crisp logo from the list of integrations.

On your Crisp Dashboard, go to Settings > Website Settings and click Settings.

Copy the Website ID from the Setup Instructions panel below.

Go back to Poptin Integration window and paste the website ID.
Press Authorize to successfully integrate.
Once done, save the integration by clicking the Approve button.
Now, you have successfully connected your pop ups to your Crisp Chat account. Enjoy a seamless communication with your customers and generate more sales, leads, and subscribers.
For a complete guide, here's how to integrate Poptin with Crisp straight from our knowledge base.
Bottom Line
Whether you have a small or big business, you must find more efficient ways to convert your leads. Therefore, if you're currently using Crisp Chat and wish to make the best out of that platform, you should seriously consider signing up for Poptin, the best pop-up solution that's sure to increase your conversion rate in less than a heartbeat.
Try Poptin today; you're not going to regret it. Sign up now for free!