Squarespace is one of the most popular website builders today.
Whether you are new to the website design or you already have the experience, this creator will help you create the website you want easily and quickly.
It is a great option in a situation where you need smaller websites that have up to 20 pages. There are many businesses that use Squarespace to build and maintain their online presence.
One of the more important ways to increase visitor engagement is to use pop-up windows.
Pop-ups have this power to increase readers' interest and encourage them to take some action.
Generally, the use of pop-ups is extremely popular and every serious website uses them to keep visitors on the pages for as long as possible.
So here, in this article, we are going to introduce you to what the best popups software for Squarespace is.

Poptin is one of the best popups software for Squarespace.
In order to use it, you don't need any coding skills whatsoever.
It only takes a few minutes to create pop-ups, and with the help of these you will be able to:
It is important that you set the pop-up windows to appear at the right time. When a visitor shows a certain interest in your website, it is time to increase and encourage that interest even more.
You can create a pop-up window that invites readers to subscribe to your mailing list to receive more valuable content on a regular basis. The list of subscribers is more likely to increase if you use pop-ups instead of the contact form at the end of the landing page, or similar.
It is important to get visitors' attention, and with popups, you can do it very easily.
When the number of qualified leads increases, the number of sales is more likely to increase too.
Based on an analysis of the behaviour of visitors to your website, you will know what kind of offers are those that visitors will not be able to resist.
These are exactly the offers that pop-ups need to present.
Reduce abandonment of shopping carts
With the right offers that will interest people, you will reduce your shopping cart abandonment.
A single pop-up window should never contain more than one offer. People should only be left with the choice of whether they want to take some action, or not. If you offer them multiple offers at once, their focus will shift.
Maybe they will think that they do not have time to think about what they would like to do first, so they will close the window with the intention of returning to it later. However, they are most likely to forget about it. So, the conclusion is one offer at a time.
A tool like Poptin allows you to create one extremely interesting type of content – surveys.
People like to give their opinions, and you can use that to collect very importantly, direct feedback from your target audience.
When you have insight into what interests your visitors, it is much easier to create more valuable content that will keep them coming back to your website.
You can choose when the pop-ups are to appear based on an analysis of visitor behaviour. A pop-up window may appear after, for example, a couple of visitor's clicks on links, or after a few seconds spent by the visitor on the website, and similar.
Also, since people spend a lot of time on mobile phones, Poptin pop-ups are specially designed for mobile.
This is one of the best pop-ups software because you can integrate it with emailing and CRM systems.
Next on the list of best popups software for Squarespace is POWr.
It is not specialized only for pop-ups, but it has one of the better pop-up windows plugins.
POWr is very easy to use which means there is no need to learn about coding or hiring developers.
It offers customization, so you can choose the colours and style according to your website. Design is very important no matter what niche your business belongs to. Visual identity is something that people will most easily remember, so it is important that everything is blended in, but also interesting enough to hold their attention.
All you have to do is choose a template, a design, and you can put pop up wherever you want on your Squarespace website.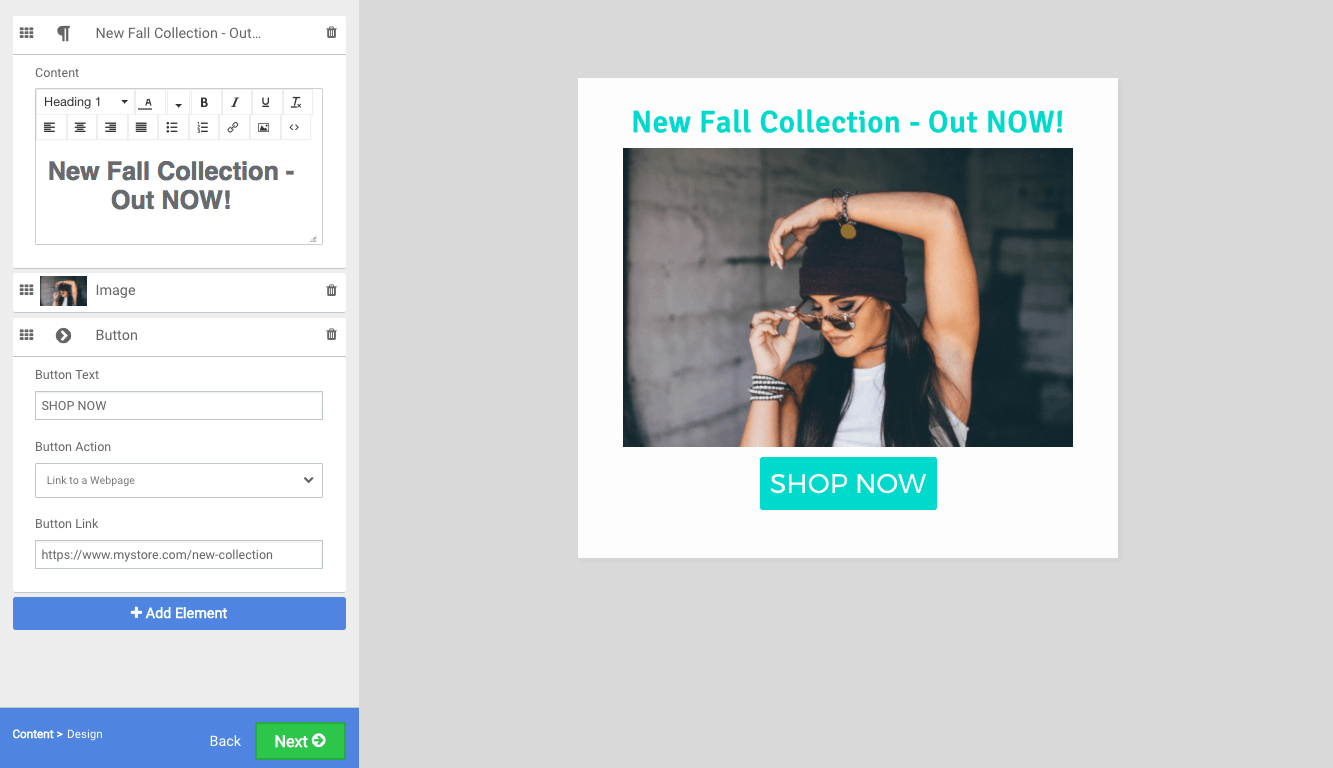 Este Lauder and Acer are just some of the companies that use POWr to create pop-ups and to use other plugins to help you create the best user experience.
POWr offers a free version, and then, if you want to unlock more advanced features, you can upgrade to a paid program. 
WisePops
As another one of the best popups software for Squarespace, WisePops certainly stands out.
This tool points out that, with the help of the pop-ups, you can convert up to 15% of website visitors to subscribers.
Expanding the list of subscribers is important because it is a great way to maintain brand awareness. When people choose to leave you their email addresses, they automatically show you that they are interested in your content and product or service.
The fact that they want to give you their time to review what you have sent them means that you are well on your way to building strong relationships with your leads, and to convert them from subscribers into real buyers.
But, you have to live up to their expectations. A successful match is only made by a combination of both, brilliantly made pop-up, and quality content, that is, a worthwhile offer. One without the other will not cause the effect you want.
WisePops also requires no coding, and it is extremely easy to use.
It will help you collect email contacts, increase sales, create exit popups and find out visitor's point of view using surveys and contact forms.
With detailed reports, you will be able to keep track of how your campaigns are progressing.
Tracking results is an essential segment of every part of the business.
ScreenPopper
ScreenPopper is the best pop-ups software for Squarespace that beginners can use without any problem.
This tool even offers a package that means that they will take care of your popup campaigns if you want them to.
You can use their drag-and-drop template library, or you can make one of your own.
It only takes a few minutes to create your popup campaign that will deliver your offer to the right people at the right time.
It also offers integration with many platforms and advanced features such as A/B testing and page targeting, so you can maximize the potential of your pop-ups.
Captured leads are collected in ScreenPopper, or other platforms such as Get Response, AWeber, Infusion Soft, and more.
ScreenPopper has an option for video pop-ups for tutorials or demos, download offers for e-books, or whitepaper, reminders for sales offers, limited time offers, and similar.
With the intention of having even more control over pop-up windows, you can use Pop Logic to determine which pop-ups are to be displayed by adding strings to your URL.
PopUp Domination
When looking for the best pop-up software for Squarespace, you will also come across PopUp Domination.
You can easily build pop-ups by using some of the templates provided, or you can create one by your own choice.
In addition to the regular features, this tool also offers countdown themes that will influence your visitors to decide more quickly on the action. There are also GDPR friendly pop-ups that comply with EU regulations.
Popup Domination has a sharp and responsive display on mobile devices as well.
As one mentioned before, this tool does not require programming or designer skills, which makes it a great option for beginners.
Lightbox Anything
Lightbox Anything is one of Squarespace premium plugins.
It allows you to create a pop-up box by attaching links to pictures or other elements on your website.
After selecting the desired element, a pop-up box pops up when the visitor clicks on it.
You can choose the size you want, from the smallest to the full-screen size windows.
You can change the colours, border-radius, and you can change "close" button as you like. It is very easy to use and customize.


Итог
We hope that this list of the best popups software for Squarespace is going to be helpful in creating pop-ups for your website.
Many people forget how many potential pop-ups can have for collecting leads and realizing sales.
Each of these types of windows, whether they are click pop-ups, exit pop-ups, entry pop-ups or others, have their own role in drawing attention and encouraging interest when it comes to your visitors.
Of course, the design is very important, which is another reason to choose the best pop-up software for Squarespace of your choice and create a friendly and joyful user experience.
Certainly, the content you place plays a major role on the website.
But today, people are overwhelmed with information and everyone is trying to create the best content possible. So, you need to take advantage of all the options in order to extend your website retention and to generate more and more qualified leads.
Choose a tool that works best for you, and create amazing popups!