It is undeniably challenging to run a business. Do you find it tough to accept that you do not have sufficient time to accomplish all of your goals? Even after you have perfected your organization, unexpected objects pop up, and there is no time to deal with them.
That is why it is critical to automate any operation that does not necessitate manual labor. Email campaigns are one of the most significant duties. With the growing number of email subscribers, email marketing offers a plethora of possibilities.
How can we obtain genuine subscribers who subsequently become customers?
Poptin includes all of the necessary characteristics for a successful popup and on-site campaigns.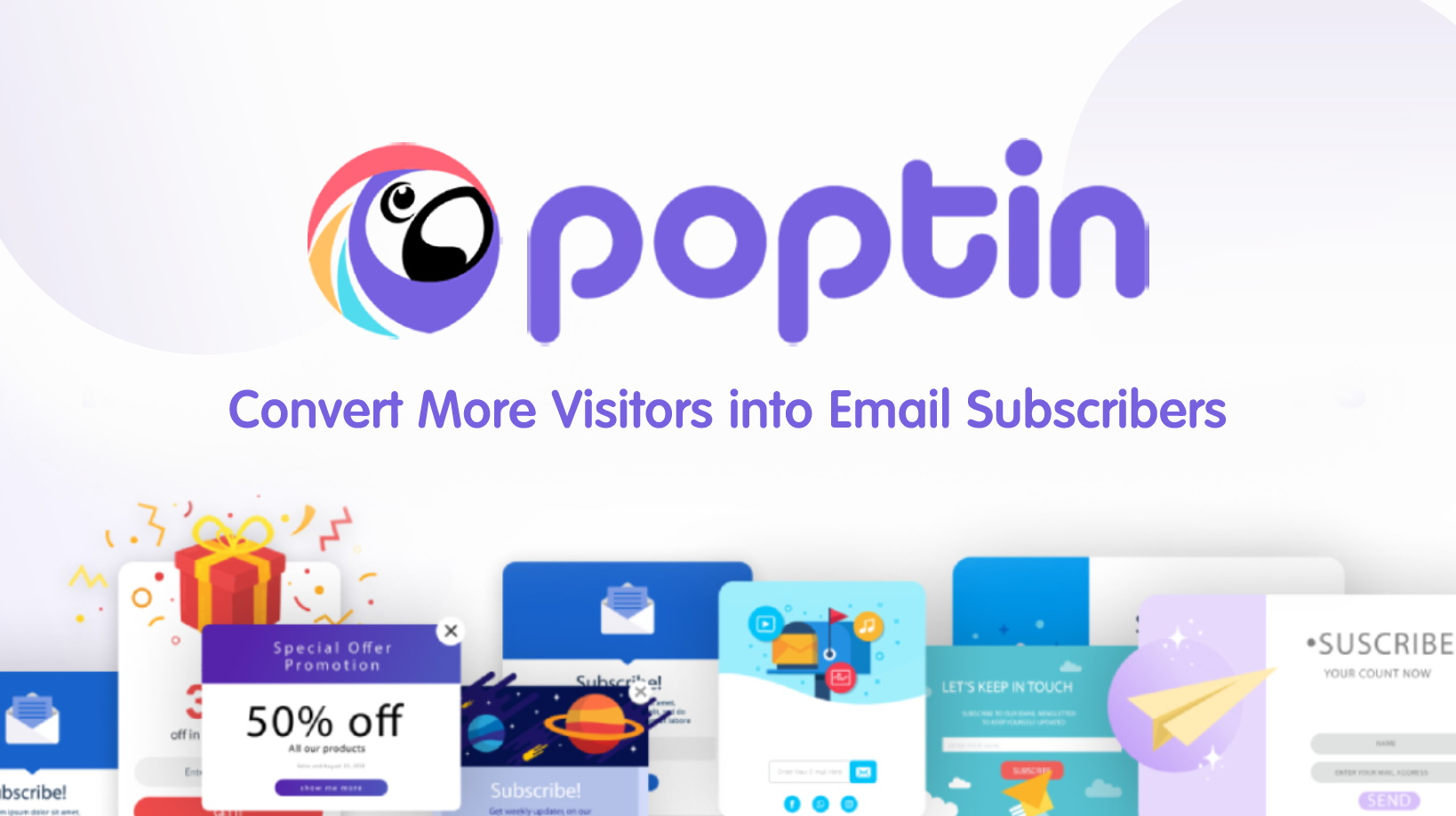 Intercom, on the other hand, is dedicated to helping businesses build conversational relationships with potential customers to result in a win-win situation for all parties concerned. You can then use this tool to continue your organization's email marketing campaign.
When you employ the correct tools, you may notice that many aspects of running a business may be completed in less time while still being more effective.
You can grow your email list in less time than you think by utilizing marketing automation solutions such as Intercom and Poptin integration.
How do you do this? Let's dive in!
Why is it Essential to Grow Your Email List?
Any business plan should include email marketing initiatives. You can reach out to individuals who are intrigued by what your brand has to offer and stay in contact with them using these platforms.
Offering some added value is the most efficient technique to obtain the contact information of your website or online users.
You could, for example, provide the following in return for an email address:
Essential information, data, or news

Coupon codes or any available discounts

Guides or e-books

A virtual course or webinar
Obviously, you must keep your word as your consumers expect the promised material to reach their inbox once they provide you with their contact details.
You can keep a connection and create powerful relationships with your target market now that you have their personal information.
What you are really doing is increasing brand exposure and, more significantly, converting website viewers into paying customers. You are probably wondering, "Is this entire procedure truly necessary?" It is, without a doubt!
Only a small percentage of website visitors are ready to purchase your goods or services immediately.
You can improve their initial curiosity and attract them to your brand by using email marketing. Do not forget that various happy consumers are more than likely to return to the site and make another transaction.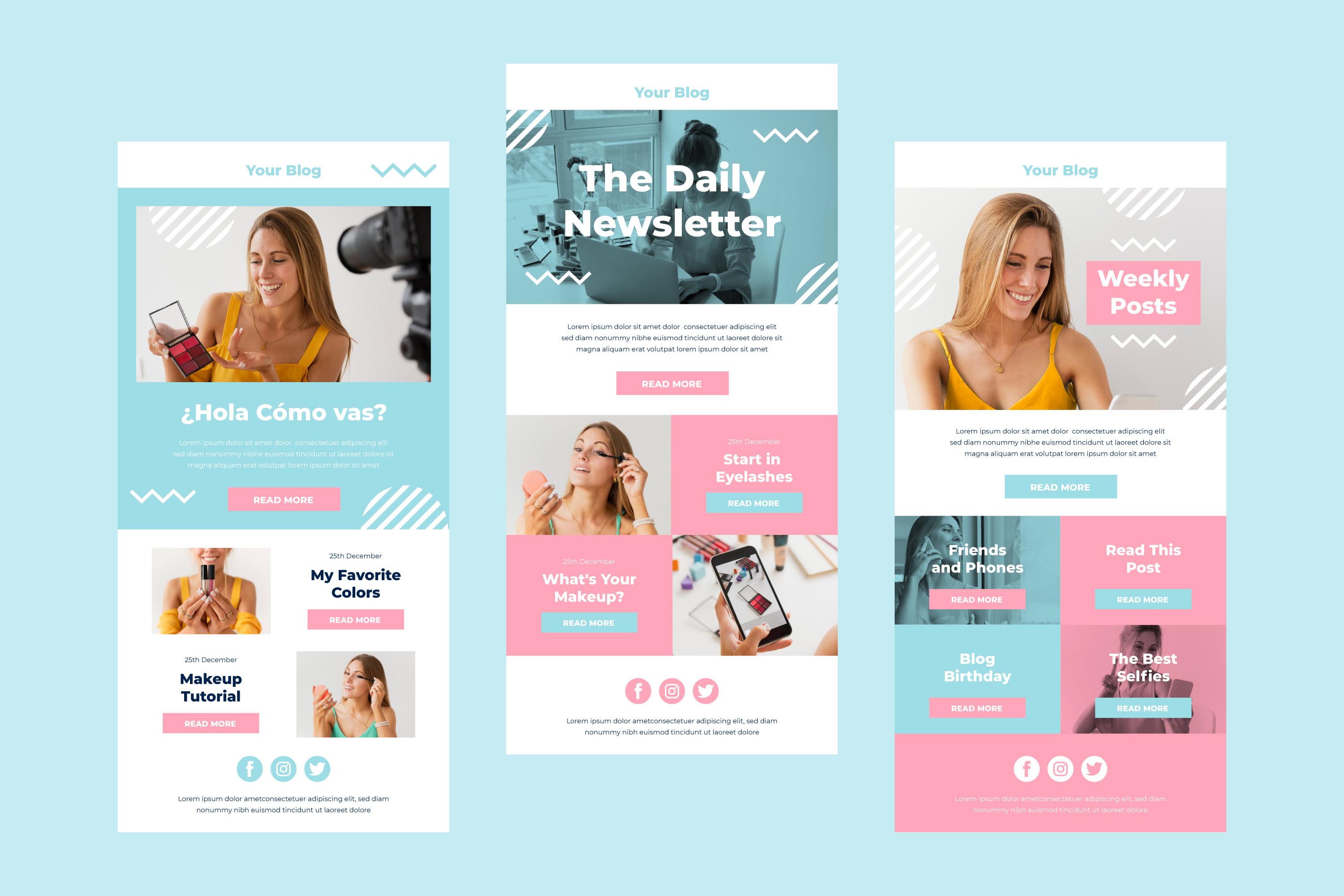 These are highly crucial reasons, in our opinion, for using email marketing. Do you think so?
This procedure might be more simple than waiting for web users to stumble across the contact information form and then emailing each one separately.
The pop-ups that you associate with Intercom are extremely helpful in this regard. Here is exactly how you can use it to your benefit.
Benefits of Using Website Pop-Ups in Driving More Email Signups
Pop-ups have a bad rep for being intrusive, but believe it or not, they are still a useful tool for converting guests into subscribers, leads, and sales. These features offer a variety of benefits when it comes to driving increased email signups.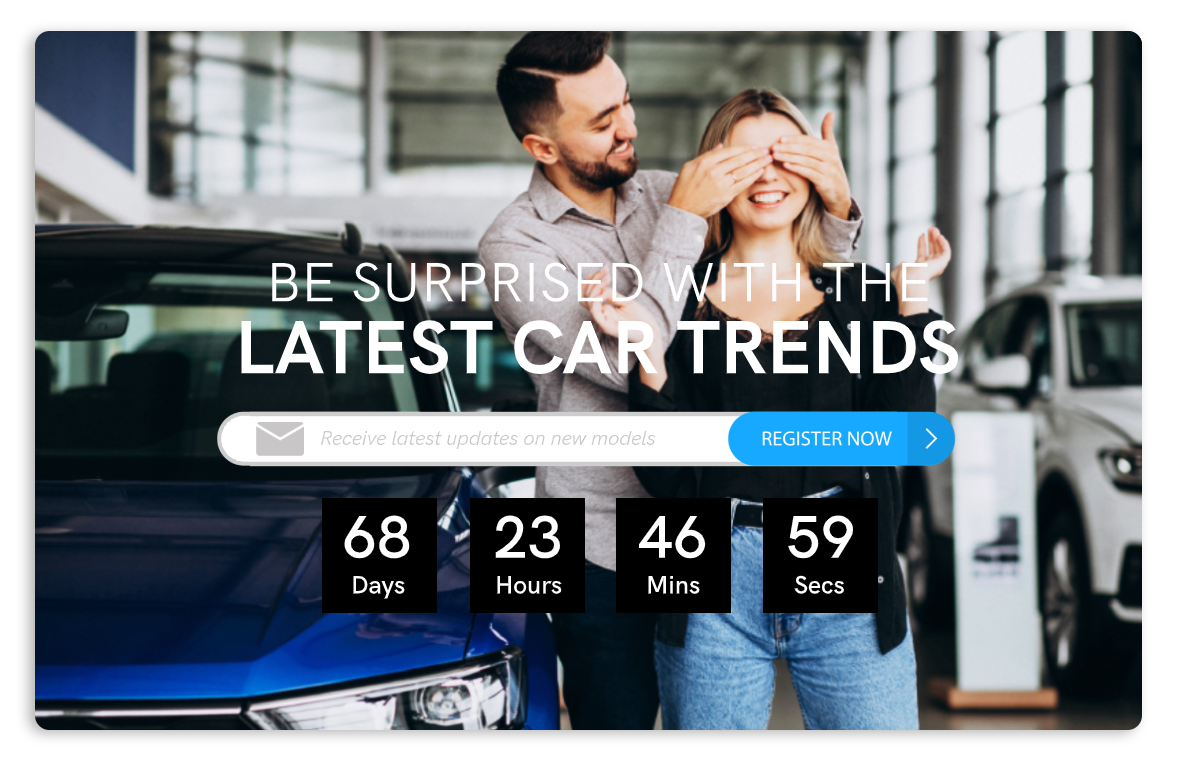 Do you still find this hard to believe? Here are a few facts regarding pop-ups:
Pop ups have a greater and more consistent click-through rate than any other type of advertisement.

They have aided millions of businesses around the world in increasing memberships more quickly.

It has the potential to reduce lead costs by up to 50% or even more.
Despite the drawbacks that many people associate with this technique, users still interact with pop-ups, especially when they are done well.
Coupon codes, discounts, free shipping vouchers, downloaded eBooks or guides, and a variety of other offers are all easily available to them thanks to popups.
If you have not tried pop-ups yet, now is a good time to start. They are simple to set up and inexpensive to run.
Aside from its extensive customization possibilities and entertaining features, this allows you to quickly connect your pop-ups and forms to your choice email platform or CRM, such as Intercom.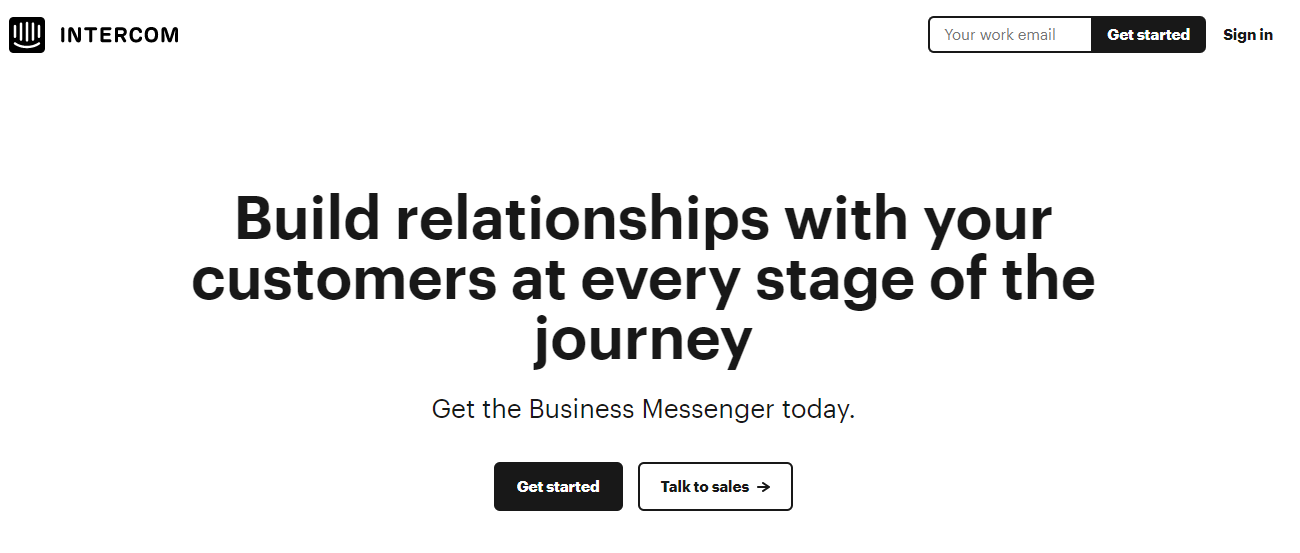 As a result, anytime a guest signs up via a pop-up, his or her information is sent immediately to the Intercom email database. It is smooth, quick, and effective.
Thus, this new user is notified the next time one of your email campaigns is cascaded. You can pique people's attention and encourage them to interact with your brand using this technique.
Furthermore, you cannot ignore the fact that happy consumers are more likely to return to your website and make another purchase if they see anything useful in your newsletters. It is unquestionably a win-win situation for all parties involved.
Instead of waiting for potential customers to see your site contact forms utilize Intercom pop-ups to surprise them, which can undoubtedly increase your conversion rates.
Now, let us take a closer look at how to create a pop up using Poptin.
How to Create Intercom Popups with Poptin
You do not need any previous programming or design experience to make a visually appealing pop-up. One can build these windows in under five minutes using a pop-up window generation program like Poptin.
Poptin uses gorgeous popups and email forms to assist website owners in converting more visits to leads, sales, and email subscribers.
Using the drag-and-drop editor and various templates, you can simply design website pop-ups and integrated email forms and then initiate and distribute them the way you would like to. This may include time delay, exit intent, clicks on the pages, pages visited, scroll, targeting specific pages, countries, days, hours, etc.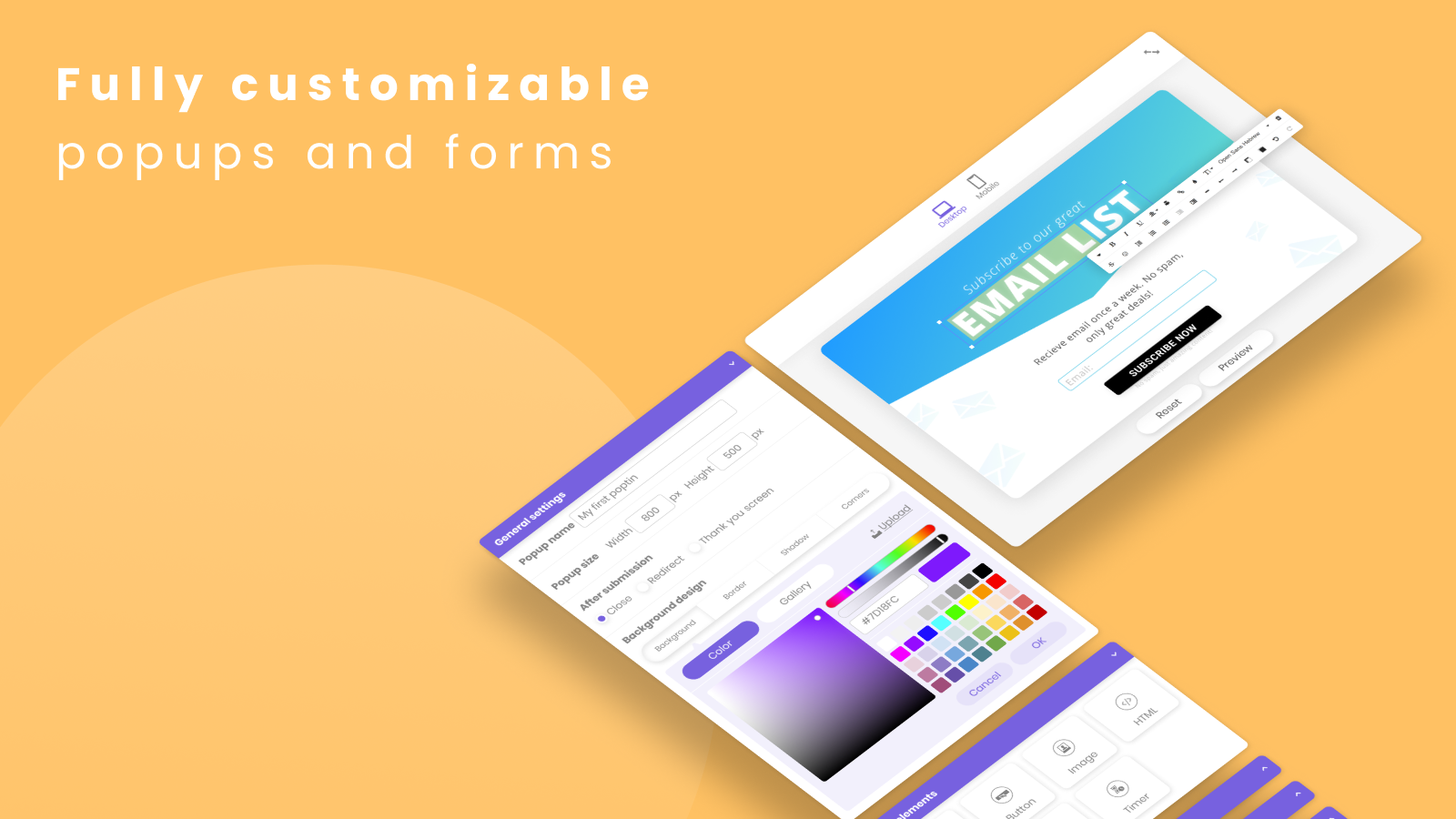 Additionally, Poptin works on the basis of a basic drag-and-drop interface.
Various fields, elements, images, fonts, and colors can all be effortlessly added or removed.
There are several types of pop-up windows available:
Countdown pop ups

Overlays that take up the entire screen

Pop-ups that slide in

Bars at the bottom and top
This platform also assists you in making each pop-up mobile-friendly. In 2019, 80 percent of people utilized a mobile device to search the internet, according to specific studies.
The following step after building pop-ups is to establish targeting and triggering settings.
You may choose who gets to see the pop-up window by using targeting parameters. You can specify criteria such as guest origin nations, date and time, specific URLs and website pages, traffic source, and much more.
You can choose when the pop-up window appears using the triggering settings. Exit-intent, time delay, percentage of scrolling page, on-click, and other triggers can be used.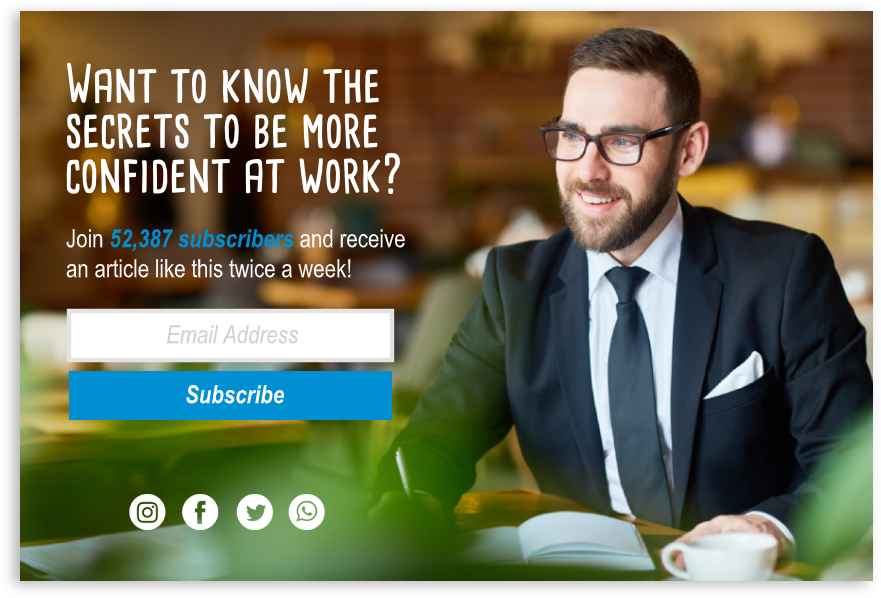 The selections are displayed on a convenient dashboard, and you must select which triggers you want to use. You may employ A/B testing if you are not sure what pop-up types to utilize in the email campaign.
One can complete the test in less than 60 seconds, and the outcomes reveal which pop-up performs best, allowing you to utilize it to grow your email list.
You must connect the pop-up to Intercom after it has been created.
Does this sound too good to be true? The following case studies are just a few case studies of how this can completely transform your marketing campaign:
Scrumbles saw an incredible conversion increase of 20% in just two weeks when they started to implement online email forms and pop ups.

Okisam witnessed a 42% increase in email signups in one month when they started incorporating forms and popups into their registration and subscriptions strategy.

XPLG generated hot leads at a rapid pace when they started making use of high-quality pop ups, which only boosted their email list database.

Lastly, Green Banana managed to improve its conversion rate by 400% simply by adding pop-ups to its site.

It is evident that Poptin is committed and dedicated to helping customers achieve their goals. This user-friendly platform ensures that your organization can find effective ways to boost its sales and generate leads for its desired target market. Are you ready to use Poptin to reach your business goals and objectives? Sign up today if you do not already have an account!
How to Integrate Your Pop-Ups with Intercom
First things first, what is Intercom? Intercom is a tool for conversational relationships. With customized content, conversational assistance, and behavior-driven messages, it shows people or businesses using their website or product and makes it much easier to engage with them individually.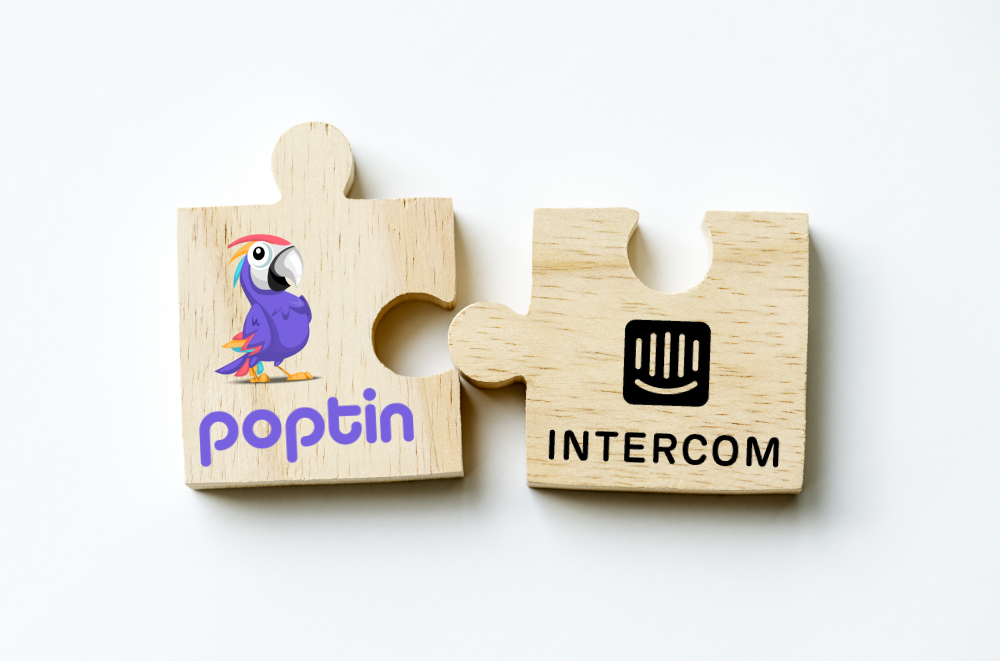 Who can benefit from Intercom? Anyone from marketing teams to sales teams, product groups, customer success teams, and support groups can use Intercom to generate their desired results.
A few of the features provided by this incredible platform include:
Looking at who your clients are and what they are doing: Each consumer may be tracked, filtered, and segmented for free. The Intercom platform is at the heart of this application.
Conversational Marketing: You can increase your site's lead generation organically. Use robots to assess, schedule, and arrange meetings with your best leads, as well as converse with them in real-time. The "Inbox and Messages" products are at the heart of this.
Conversational Engagement: One can use targeted email, post, chat, and phone pushes communications to convert more signups into engaged, active, and valuable clients.
Conversational Support: Using mailing and messaging, you may obtain quicker responses, faster answers, and happier customers due to the "Inbox" feature.
Offer self-service support: The "Articles" element allows individuals to create and share content to assist consumers to understand your products better and receive answers faster by providing self-service support.
With Intercom's drag-and-drop editor, you may design amazing emails. It works in a similar way that Poptin does. You do not have to worry about creating emails from scratch if you do not want to because Intercom has a template library.
It does not only save you time while creating various emails, but it also saves you time while sending emails because the procedure is totally automatic.
As Intercom distributes emails instead of you, when a person joins your mailing list through Poptin's pop-up, they instantly receive the email you created specifically for that purpose.
Therefore, how can you instantly send Poptin Leads to Intercom? Follow these six simple steps to take your email marketing to the next level:
Step one – Go to the popups dashboard after logging into your Poptin account. Then, next to the pop up you wish to integrate with Intercom, select the pencil symbol and select "Edit Design."

Step two – Scroll down the menu until you reach "Email and Integration." Once you have found this tab, select "Add Integration."
Step three – Choose the Intercom application from the menu selection and click on the button that says "Authenticate."
Step four – The platform redirects you to the login page for your Intercom account. Make sure that you approve the access to your Poptin account so that you can start with the integration.
Step five – You are given the option to assign whether the information from Poptin is used as Leads or goes to Users.
Step six – Lastly, you can incorporate "Tag" into your integration. You are only allowed to add one "Tag" in the pop-up when you are using the integration function.
You can click on the "Publish Changes" or "Next" button if you would like to save the integration settings along with your Poptin settings.
For more detailed instructions, visit our Help Guide here.
The Bottom Line
You reduce the risk of errors and omissions, and you save time because these tools work for you and help you become consistent in your operation. One of the most significant elements in sales is an email list of contacts, which should not be disregarded.
Several businesses purchase these lists of contacts who have likely never heard of their specific business before. Furthermore, engaging pop-ups generate contact information from users who have previously expressed an interest in what your organization has to offer.
Try Poptin to efficiently and simply design stunning pop-up windows and watch how soon guests become subscribers. You are better prepared than ever to send countless great emails to all of your future consumers after integrating Intercom with Poptin!
Want to start creating your Intercom popups? Sign up with Poptin today for free!