Adding video to your social media marketing strategy can be a game-changer. If done right, it will help boost your business to new heights. If you don't have video anywhere in your strategy, then you're falling behind. But don't worry because it's not late to get started.
 Videos are becoming one of the most, if not the most, consumed types of content on the internet. Research shows that people watch an average of 18 hours of video every week. Creating videos presents an excellent opportunity to educate, inform, and entertain people in a fun and interactive way. 
If you want to get an idea of how video is taking over, Wordstream reports that more than 500 million hours of content are watched every day on YouTube!
But why is video so popular?
One of the reasons videos are so attractive is that they are easily consumable. It's less demanding to watch a video than read a book or an article. Research shows that 68 percent of people prefer to watch a video compared to 18 percent who prefer to read an article.
 A second more physiological reason is that motion attracts attention. Video engages two of our senses: seeing and hearing. A combination of these two elements helps to improve our consumption of information. Ninety-five percent of viewers retain a message better when watched through video.
Benefits of Using Video on Social Media
Now that you know a couple of reasons people watch videos, let's look at how they can help your business. 
1. Grabs people's attention
Our eyes are attracted to motion, so we are naturally drawn to video. Further, videos are great for presenting and sharing information in a visually appealing way. To get the viewer's attention, the first 2–3 seconds of your video should have something to hook them in. What you present in the first few seconds is critical. Video presentation tools can improve the visual appeal of your videos in addition to attracting viewers' attention, which will increase their impact and level of engagement with your audience.
2. Creates trust
One of the best uses of video is to show off your brand personality. Using it to show your company culture can increase your credibility to consumers. They can be great ways to connect with audiences on an emotional level, leading to a greater feeling of trust.
3. 
Affects buyer decisions
Videos also have a strong influence on a buyer's decision. Most people end up buying a product or service from a brand after watching their video.
4. 
Great return on investment
The rewards videos can yield are amazing. Marketers have seen an overall increase in website traffic, lead generation, and sales. It's even resulted in lower bounce rates. Videos garner more engagement than any other type of post. A study shows that 74 percent of marketers say that videos had a better return on investment than static posts like pictures.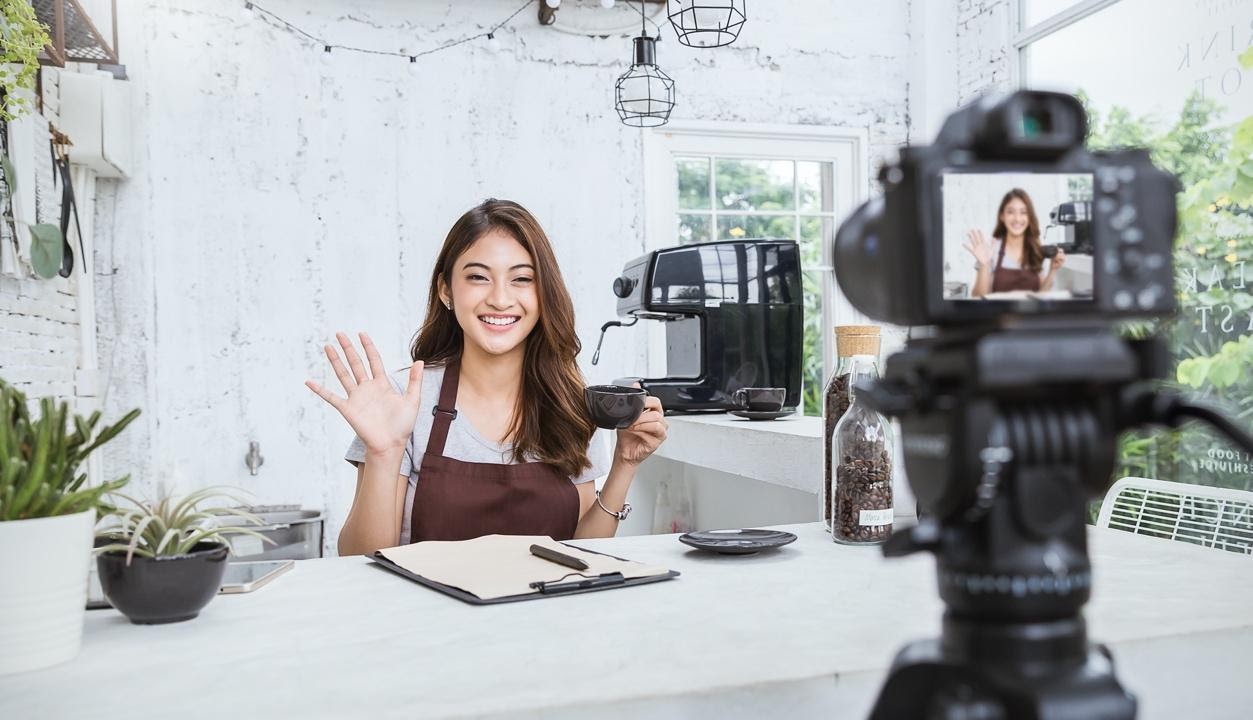 Use These Types of Video to Show Off Your Brand
There are many types of videos out there that you can add to your social media marketing strategy. Try these video ideas to help present your brand. If you want to create a video pop up, make sure to review our top tips for creating engaging video popups. 
Tutorial/How-To

This is an easy video to make that is both informative and effective. These videos present step-by-step instructions on solving a problem, learning a technique, or using a product/service. This helps you establish credibility as an industry expert on the topic.

Adobe's video on how to make an animated illustration is an excellent example. Here Adobe is not only showing you ways to use their software, Photoshop, but they're also teaching you a skill; in this case, it is how to make an animated graphic.
Company Culture or Behind-The-Scenes
Videos on your company culture are fun ways to show the people who work there and the environment you are creating. Viewers connect with people, not with a business or a product. Revealing what goes on behind the scenes is an excellent way for you to connect with potential customers on an emotional level.
In this video from Nike, you get to hear from employees about their experiences working there. It does a great job of showing you what it looks like at the workplace and what a typical day looks like so you can get a better sense of their company culture.
These are like a tutorial but with much greater detail. Think of it as a visual instruction booklet. Here, you can break down every aspect of how to use your product or service in a way that words or pictures cannot. Buyers like to see this type of video because it lets them know what to expect from the product.

Nespresso does a great job showing how their product, the Nespresso Pixie, works. They give you step-by-step instructions while exhibiting every function on the coffee machine.
Whether live or on-demand, webinars are a great way to show off your industry expertise. This video type is used to share and present professional advice. A remarkable feature recently added is allowing audiences to send speakers questions.

The online recruiting platform Indeed hosts live webinars and then re-uploads them on YouTube for people to view again. In this webinar, you can see a presentation and an insightful conversation on virtual job interviews.
Testimonials

This is a clever way to get your customers involved. Testimonials allow people who have used your product or service to give their thoughts on them. This is effective because potential customers trust user reviews. So, having testimonials can be the very thing to lure them to buy.

In this testimonial video from Omada, we hear the experiences of not one but four customers. The text displayed throughout the video is also beneficial as it highlights keywords that match Omada Health's brand.
Interviews

Bringing in other industry experts for a Q&A is a fantastic way to provide value to your viewers. It further solidifies customer trust and credibility in your brand. Plus, your interview guest can share the video with their audience, which can bring more traffic your way.

Self-Made Millennial's video content is all about helping people get jobs. The guest they bring in is knowledgeable in women's attire, and the interview helps both parties build their credibility as professionals.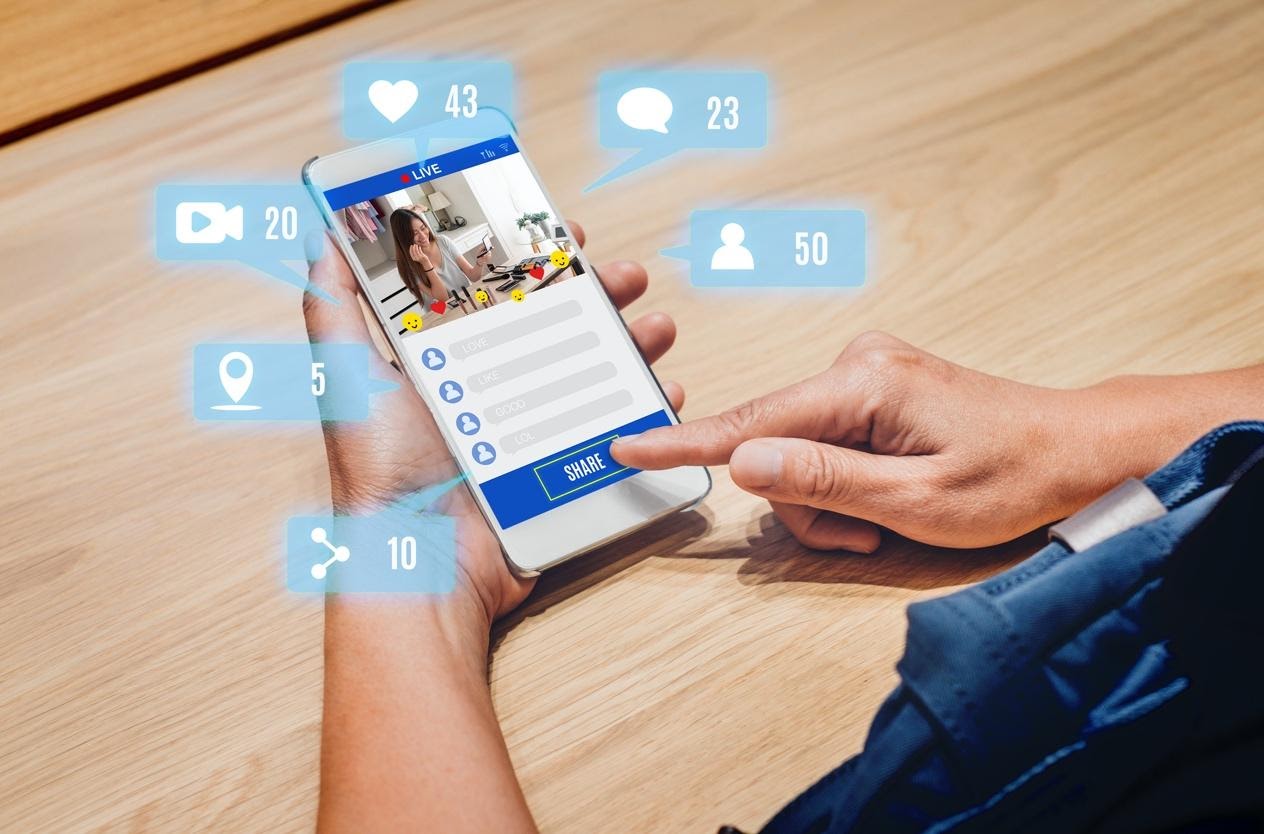 Guide to Creating Videos for Social Media Platforms
Every social media channel has an option to share videos. Understanding how to format and produce your content for social media is vital because not all videos will work on every platform.
YouTube
YouTube is a giant with an extensive library of video content. It is often ranked as the second largest search engine in the world. With over 500 hours of content uploaded on YouTube every minute, it can be challenging to get your video to your audience. So, what's the key to success?
Your YouTube strategy:
Make content that's specific to a keyword or topics. 

Approach YouTube as if you were making content for Google. You want to create content that can help answer a person's specific question.

Make informative, educational content. 

YouTube is a great place to post tutorials and educational videos. Users tend to look for videos that can help solve a specific problem. So make videos that inform and educate viewers.

Make brand videos. 

In addition, this is a great site to post videos of your company culture. Showing behind-the-scenes footage of what goes on is perfect for YouTube.



Facebook & Instagram
Facebook is the second largest social media platform. With over 2.80 billion monthly users on Facebook and over 1 billion monthly users on Instagram, these two sites present tremendous opportunities to share your brand with a broad audience. Here's how to succeed.
Your Facebook and Instagram strategy:
Create company culture videos. Social media sites are exactly that — social. Let users see that your brand has a personality and that it is more than just the product. Plus, they typically perform well on Facebook and Instagram. Also, you can promote your brand on Facebook and instagram to generate money and increase sales. Let the user connect with you on a more social level.

Add captions to your videos. 

When people are on these platforms, they're not always wearing headphones. So it is a good idea to add captions or subtitles to your videos so that the viewer can easily follow along with or without sound.



Grab their attention within the first 2 – 3 seconds. Users scroll through their feed quite fast. Be sure to add a visually noticeable element at the beginning of your video to attract their attention and get them to continue watching. Another tip: add movement or motion (Remember: motion attracts attention).
Engage with your followers using polls and questions in Instagram Stories.

You can figure out what your followers would like to know about you, what video to create next, and how to improve your overall social media content. If you're dealing with high volumes of engagement, you may need a

social media engagement tool

to keep track of all the comments and messages.
Twitter
Twitter is primarily a text-based platform. It's not the best place to share video content. You are only allowed to share 2 minutes 20 seconds worth of video. But don't ignore Twitter one bit because this platform has tremendous trending power. With the right strategy, your post can end up going viral and make waves all over the Twittersphere.
Your Twitter strategy:
Upload short clips. 

Users want content that is very quick and short. They won't be spending a lot of time looking at each piece of content on here, so make sure the length is short.



Get personal. 

Twitter is an intimate site. It allows brands to interact and engage with users one-on-one.
LinkedIn
Nothing screams company culture than LinkedIn. This social media site shows people's life from a professional and business perspective. It is a valuable resource for industry tips, job searching, and, most importantly, networking. So how can you leverage LinkedIn to your advantage?
Your LinkedIn strategy:
Share industry advice. 

As this is the perfect platform to do it, prove to people that you are knowledgeable in your industry. Share videos giving advice and tips. These are valuable things that people look for.
Stream webinars. Online webinars can be recorded live and remain on LinkedIn even after the event is done. These can be great for sharing in-depth information and insightful conversations with users.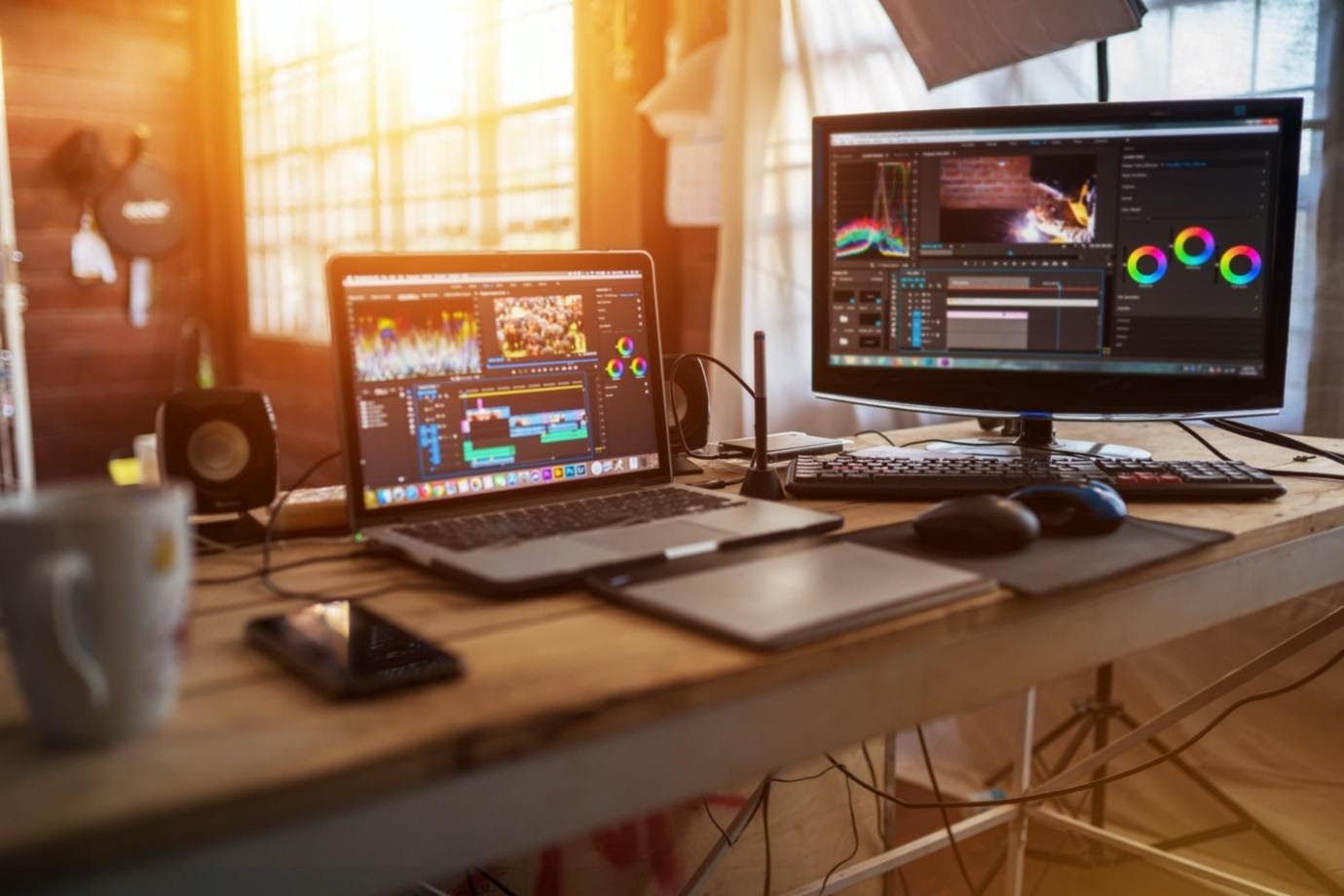 Video Tools to Get You Started
You don't need to be an expert filmmaker to create professional-quality videos for your social media marketing strategy. All you need is the right tool! Here are a few excellent video editors to help you craft that perfect brand video. Add them to your existing toolkit. 
If you're an Apple user, then this comes standard with your Macbook or iPhone. iMovie is free and allows you to make many professional edits. You can add special effects and music, plus make visual edits with lighting and contrasts. The output quality is also very high, allowing you to choose to export your video in many formats. This is essential video software that has all the tools you need to create your brand video.
Not an Apple user? No worries. This video editor from Movavi is another free alternative to produce your visual content. For an online video editor, Fastreel has quite a lot to offer. They have a bunch of transitions to choose from, their own music library, and more! The best thing: there's nothing to download. It's completely online. Consider getting Fastreel if you're looking to make quick and easy videos perfect for social media. 
This is one of the most underrated video editors available. DaVinci Resolve has all the advanced editing features of Adobe Premiere Pro AND Adobe After Effects minus the $50 monthly price for them. That's right — this software is free. So, if you're looking to make visually stunning and complex videos, this is the software for you.
Conclusion
Video social media marketing is now an essential element of a business's success. With the help of professional editing tools and social media platforms, making videos has never been easier.
 Start with making 1 – 3 videos a week and look at the results. You'll be surprised how much of a difference it can make. So don't wait. Now is a better time than ever to add a video to your social media marketing efforts. 
Author's Bio
Victoria is a content manager in Movavi. She specializes in writing user-friendly content and researching complex topics to make them easy to understand in her articles.