Managing a Shopify store can be fun, but it can also be very challenging if you don't know which apps to use to make the process more enjoyable. In this article, we'll show you 15 must-have tools for growing and scaling your Shopify stores.
Marketing & Lead Conversion
Shopify store owners must guarantee that they're turning leads into loyal customers. Otherwise, you'll lose the opportunity to make some profit.
Marketing efforts must work, and for that, you need top-tier tools that help you manage some of the features of your store. Here are many people's favorite apps for that: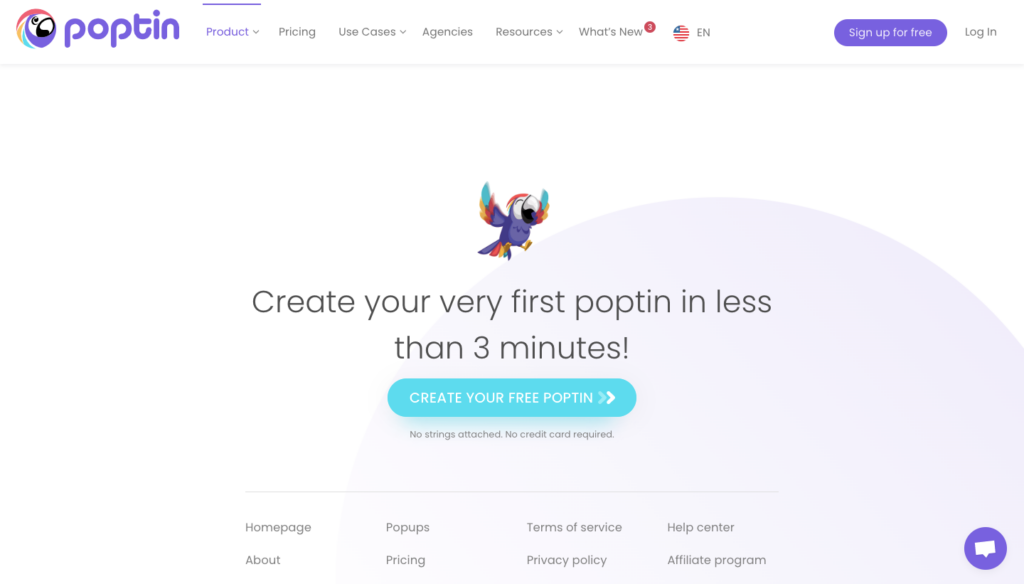 Converting visitors into customers is one of the most challenging parts of managing a Shopify store.
However, Poptin makes the process much more straightforward with popups, contact forms and inline forms that allow you to generate leads and fuel your sales funnel. It allows you to manage lead generation by creating interactive, fun popups to attract and keep customers.
Poptin is ideal for capturing leads and ensuring people don't abandon their shopping carts.
Since you don't need any coding skills to make the popups, the process will be quick, and you'll be able to enjoy the benefits including A/B testing, targeting, triggers and customisation of popups.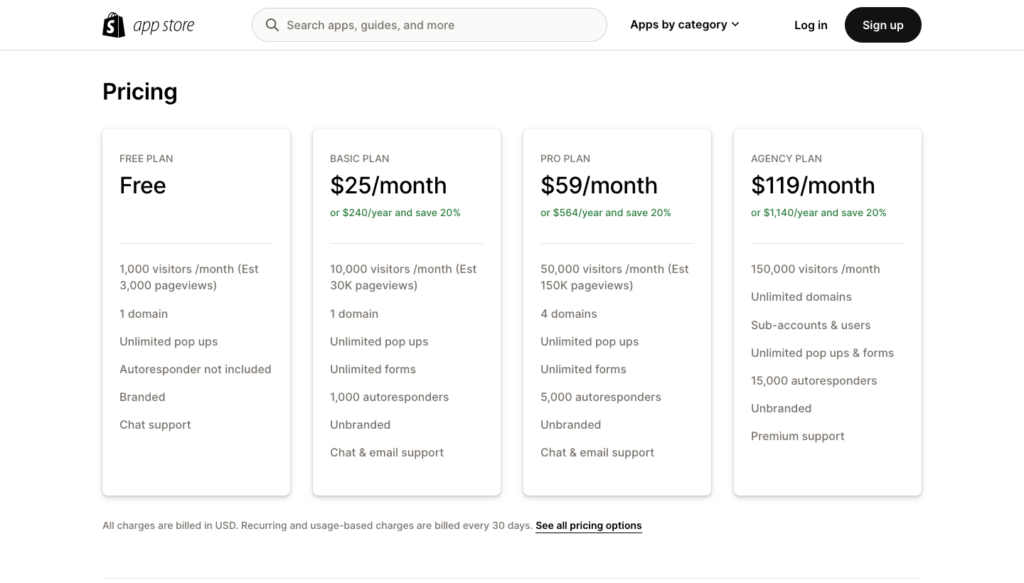 Poptin also offers affordable pricing plans that are ideal for Shopify stores. Add Poptin to your Shopify store.
HubSpot
This option is one of the best ones out there, especially if you're looking for something straightforward but with fantastic features to upgrade to.
HubSpot has free options that you can explore if you're on a budget and don't want to break the bank. Once you start making some money from your marketing campaigns, you could choose the paid version and get more alternatives.
Although many people focus on exit intent popups when they're managing a Shopify store, there are more things you should think about, such as CRM, integrations, and email scheduling. With HubSpot, you can take care of all of that.
Order Fulfill and Management
Some Shopify store owners don't have much trouble with lead conversion. However, they need help fulfilling and managing orders.
Luckily, there are apps for that too. Take a look at what others usually use to make the process more straightforward.
Zoho Inventory
A fantastic aspect of this app is that you can download it for free. Therefore, you can benefit from it even if you're on a budget.
Small, medium, and large businesses can use Zoho Inventory to manage their management tasks. You can track stock, keep your sales in check, organize your bills and invoices, and much more.
NetSuite
Making order processing a more straightforward process is probably one of the most challenging aspects of being a Shopify store owner.
Nonetheless, NetSuite allows you to do that with no hassle. It's a system based on the cloud, and it allows you to manage your inventory.
NetSuite could be the ideal option if you're a new business owner because it helps you prevent over or understocking your inventory. Furthermore, with this app, you'll be able to quickly update all warehouses on the status of your stock.
Vyapar
Although it's a paid option, it'll be totally worth it if you're looking for a top-notch alternative to manage all the aspects of your orders.
Vyapar helps you create, send, and organize invoices and bills, keep track of your expenses and purchase orders, and set reminders.
Customer Service
You can't focus on lead generation unless you're offering your clients the best customer service alternatives.
Nonetheless, there are so many things when it comes to managing a Shopify store that customer service could go right over your head. Don't worry – you'll find apps to help you with it too, such as the following:
Chaty
Connecting with your customers through a direct conversation is also crucial if you want to capture leads.
If you don't allow potential customers to talk to you or your staff, they'll most likely look for other online stores that give them top-notch customer support.
You can manage this by using Chaty, a chat app that lets you communicate on your favorite social channels. It's a fantastic option since your store will get a chat button supporting your customer's favorite messaging apps, such as WhatsApp, Telegram, Facebook Messenger, etc. Add Chaty to your Shopify store.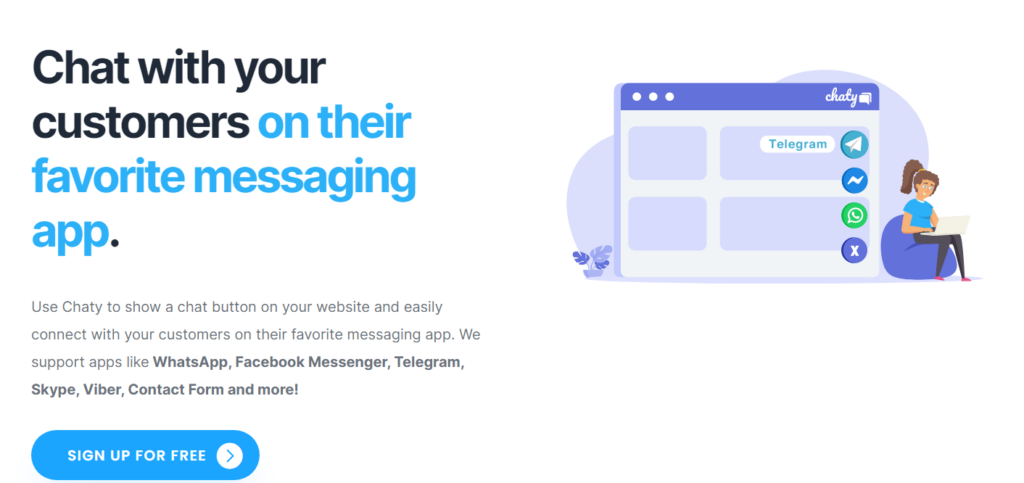 If you want a newer alternative, you can try installing a live chat app on your website like Chatway. It's also an app that helps your customers talk to you via chat, but it's more innovative than Chaty, so it could offer more convenient features. 
Buffer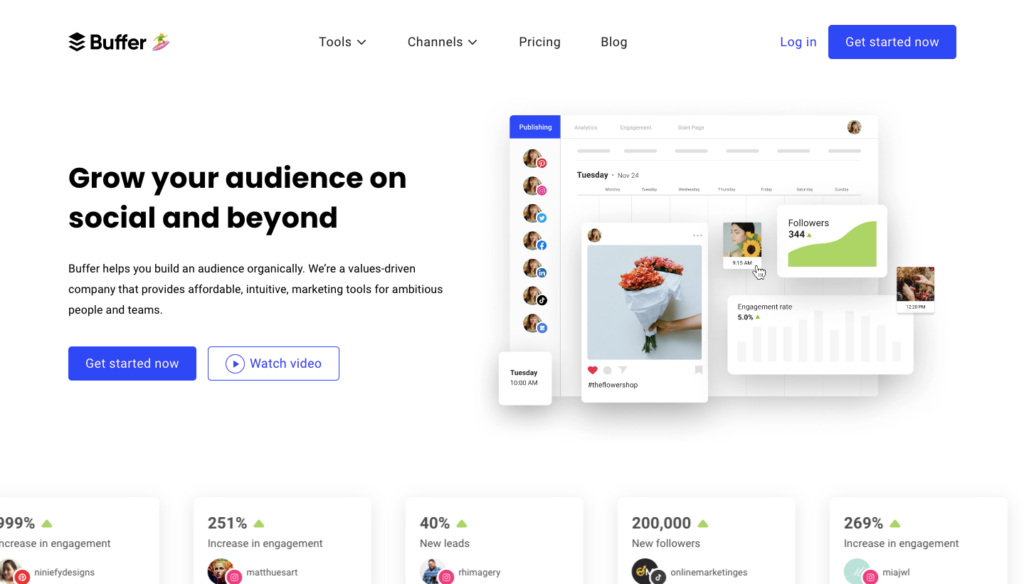 Engaging with your customers through social media platforms is a fantastic idea, especially if your business already heavily relies on them.
With Buffer, you'll be able to manage multiple customer requests, update your calendar, and make sure you stay up to date with posts.
Buffer helps you track engagement and promptly respond to your customers. Since it has a free trial and plan, you can give it a try and if you like it, use the paid version.
Freshdesk
It's also very popular because it offers two primary options: you can get a straightforward help desk solution or an omnichannel alternative.
Regardless of which one you choose, you'll probably notice that Freshdesk can be immensely helpful.
The help desk solution is ideal if you run a small business and want to promptly respond to your customers.
However, with the omnichannel alternative, you'll even be able to use AI to improve your business and manage customer support.
LiveAgent
Sometimes, answering all the different communication channels can be very challenging, especially if you have to frequently check emails, social media, calls, etc.
Nonetheless, with LiveAgent, the process will be much more straightforward because everything is in one dashboard.
If you have a team, using LiveAgent can be very fun because of the app's gamification of the process. People can earn rewards or points if they complete rewards, so customer support will be very fun for your employees.
Social Media Promotion
You may know this already, but social media is one of the most crucial things when it comes to modern businesses.
If you have a Shopify store, you must be active, respond to comments, and constantly engage with your audience. All of this can be very exhausting, but with the correct apps, the process will be much more enjoyable. Here they are:
Loomly
With automated posting, analytics for all your posts, and options for personalized post ideas, Loomly is a fantastic option, especially if you're working with a big team.
Top-tier brands such as L'Oreal and Porsche have relied on Loomly to manage their socials. Now, you could use it too. Luckily, it's not so expensive, so it might be the ideal option if you're on a budget.
Planoly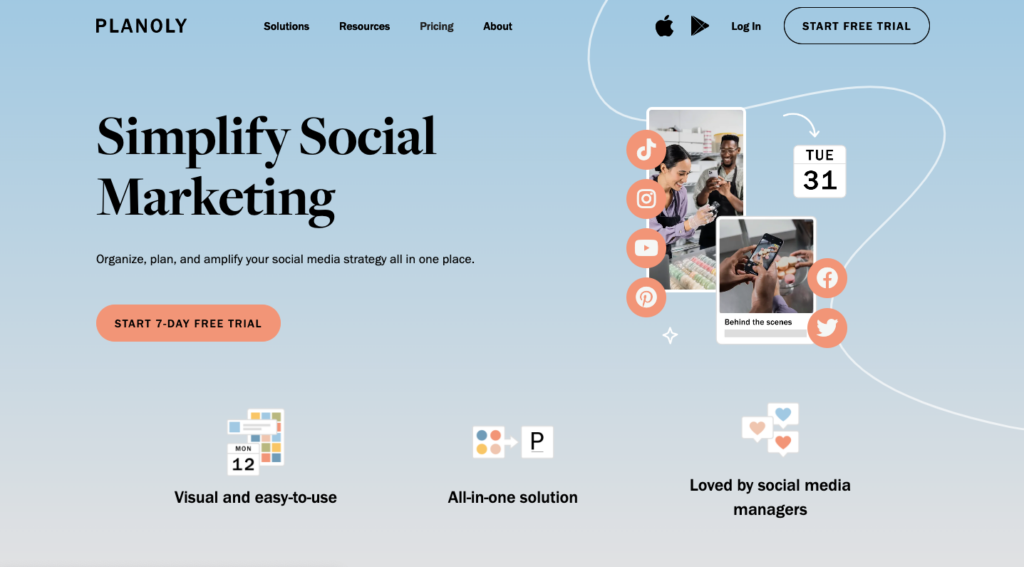 Over 5 million users rely on Planoly to manage their social media platforms. It's an app that you can use to organize, plan, and schedule your content on Facebook, Pinterest, Instagram, and Twitter.
Planoly suggests some things to help you boost your engagement. At the same time, you can use its template, stickers, and design options to make creative and unique content.
Canva
It's one of the most popular options since it includes design and planning features. Furthermore, it has a convenient free version, so you can use it even if you don't have much money to spend.
With Canva, you'll be able to design your posts. If you have the paid version, you can organize your brand content all in one place and include a color palette, logo, and more. Plus, you can schedule and post your content.
Analytics
Once you start managing social media platforms and sales, you need to constantly check your analytics to ensure you're on the right track. The following are some of the best apps for it.
Google Analytics
It's probably the most famous alternative. With Google Analytics, you'll be able to collect information from an app or website and use it to improve some things to get more leads, boost your engagement and sales, etc.
Google Analytics is ideal because you can apply different filters depending on the specific information you need to collect. Therefore, if you want to know something about your store, you can quickly access that data.
Conversific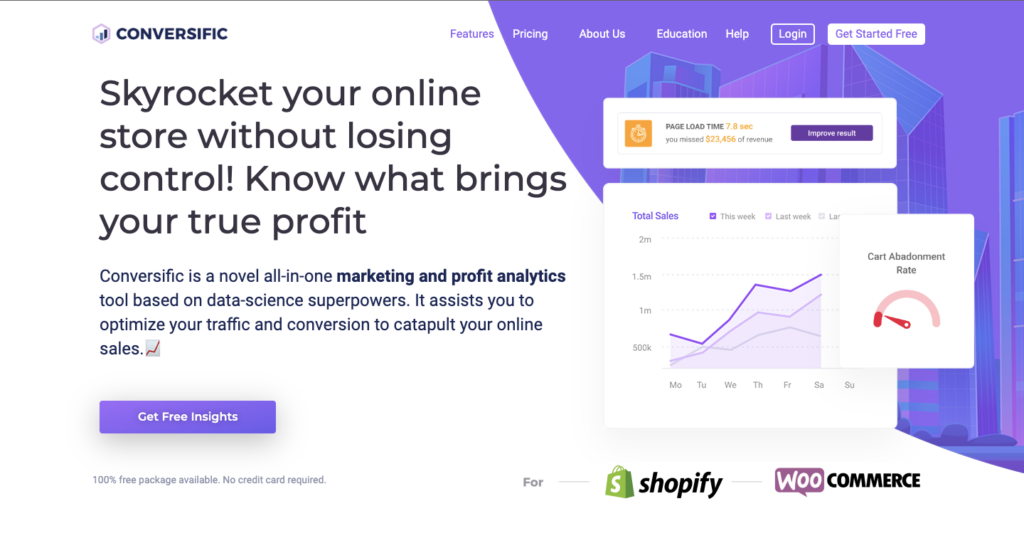 It's a fantastic app to analyze data too. Conversific offers various features, and its developers are constantly coming up with new alternatives for its users, so you'll probably get other options with time.
The app has an interactive and straightforward interface. Therefore, you don't need to worry if you've never used it because you'll quickly get used to it. Lastly, it helps you control every aspect of your Shopify store data, all in one place!
LoyaltyLion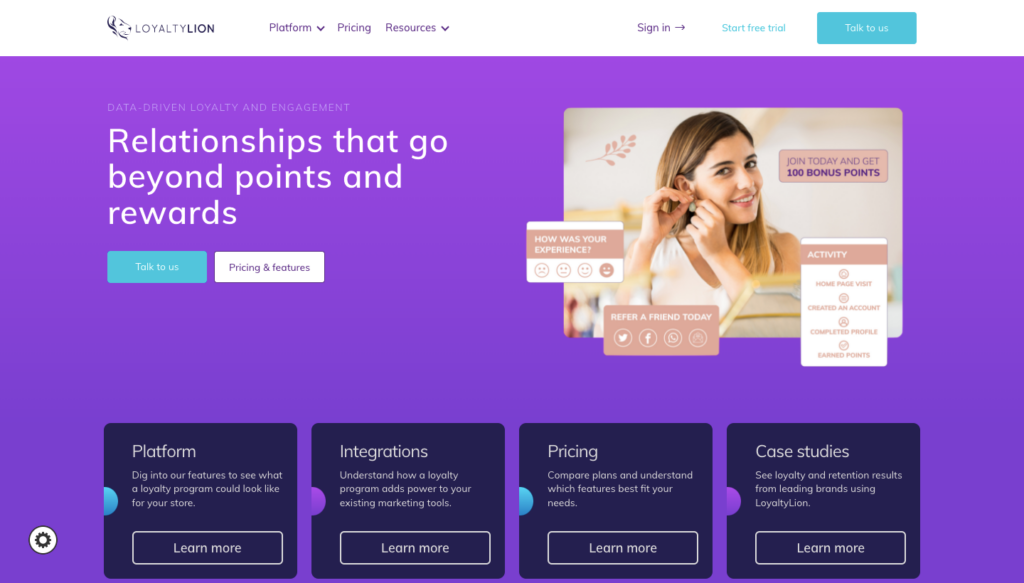 Driving more revenue to your store is probably one of the most challenging aspects of working with Shopify. However, it's possible if you rely on apps like LoyaltyLion.
With LoyaltyLion, you can check analytics, but the app is not only famous because of that. It also helps you create loyalty programs that your customers will love, so you can use them to make your business thrive.
Conclusion
Relying on the best apps is necessary if you want to properly manage your Shopify store and eventually make it grow.
As a helpful tip, you can condense your documentation into one central location using a knowledge base. This will help you save and track information better.
Options such as Google Analytics, Canva, and the others you learned about today will completely change your experience.