E-commerce is expected to rise to $5.9 trillion in 2023, with a whopping growth rate of 265% from $1.5 trillion in 2015. Crazy, right? This unyielding growth of eCommerce makes us all the more fascinated by how our tools and technology can somehow impact this upward trend in the industry. 
One of the best and proven ways to amplify sales conversion is through pop ups. These engaging windows on the screen have such a big significant role in making or breaking your customer journey.
Pop ups have become more sophisticated through the years and have been widely utilized for various purposes, such as offering discounts, getting more email signups, posting special announcements, etc.
And to be successful in your popup strategy, you have to create it outside the box and design it in a way that's very personal and engaging to your target audience. Otherwise, you'll lose that sales potential.
Here's a list of the top 5 pop up builder software for 2023 to help you create visually appealing and more targeted popup windows.
Let's get started!
The Best Popup Builders and Software for 2023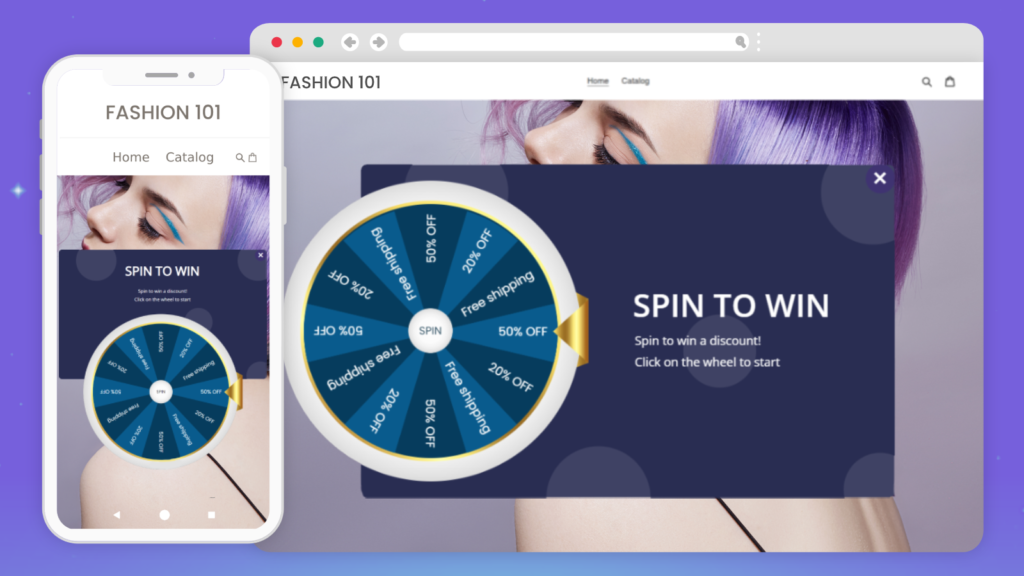 Poptin is a powerful and user-friendly conversion optimization tool mainly characterized as a popup builder that lets you create and customize overlays, lightboxes, slide-ins, bars, widgets, email forms, and much more. that can effectively capture leads, promote special offers, and display relevant announcements to website visitors.
Its tools and features are dedicated to creating and managing popups on your website. Poptin's intuitive drag-and-drop builder makes it easy to design custom popups and contact forms tailored to your brand and content. You can use some of its well-designed templates, so you don't have to start from scratch.
With Poptin, you can create popups in various formats, including exit intent popups, spin the wheel, countdown popups, video popups, mobile popups, and survey pop ups, and customize them with your images, colors, animations, and fonts. There's also a dedicated field for additional CSS to achieve your desired design.
You can also trigger popups based on user actions, such as when they click a button or scroll to a specific part of the page. Poptin's advanced targeting rules allow you to show the right popups to the right users at the right time, ensuring a personalized and seamless experience for your visitors. Its widely used targeting features include page targeting, OS and browsers, geolocation, traffic source, cart items, order history, and more.
Moreover, Poptin's UI includes built-in analytics for easy monitoring and tracking. If unsatisfied with the results, you can try the A/B testing feature to see what strategy and design would work best for your visitors.
See the complete list of features here.
Advantages of using Poptin
Easy and intuitive creation of custom popups: Poptin offers a user-friendly drag-and-drop builder that makes it easy for users to create behavior-based popups without the need to code.
Customization and branding options: You're free to customize your popup design with images, colors, fonts, and other design elements, allowing your pop ups to match the branding and style of your website.
Pre-made templates: Poptin covers a wide range of formats and purposes. This includes opt-in forms, exit intent, lightboxes, countdown timers, coupon codes, and email forms.
Email and CRM integration: About 60+ third-party app integrations are available on the Poptin app for seamless email marketing and lead generation.
Device compatibility: Poptin pop ups are fully responsive and mobile-friendly, ensuring they look great on any device. You can create and edit your pop ups uniformly or separately for mobile and desktop users.
Exit-intent technology: Reduce cart abandonment by showing an exclusive offer when a visitor intends to leave the frame of your site. This can help you boost sales, retain potential customers, and significantly boost email signups.
Advanced targeting rules and behavioral triggers: Poptin offers advanced features that allow users to specify the conditions under which a popup will be shown to a visitor, such as their location, the pages they have visited, or the amount of time they have spent on the website. This can help users to create more effective and personalized popups that are shown to the right visitors at the right time.
Analytics and reporting: Poptin offers features that allow users to track the performance of their popups, such as the number of views and conversions. This can help you understand how your popups perform and make data-driven decisions about optimizing them for better results.
Pricing: Poptin is free to use. If you want to utilize more of its advanced features and reap much better results, you can subscribe to any of its paid plans starting at $25 a month.
Try Poptin today and see how it can help you drive conversions and grow your business.
2. Optinmonster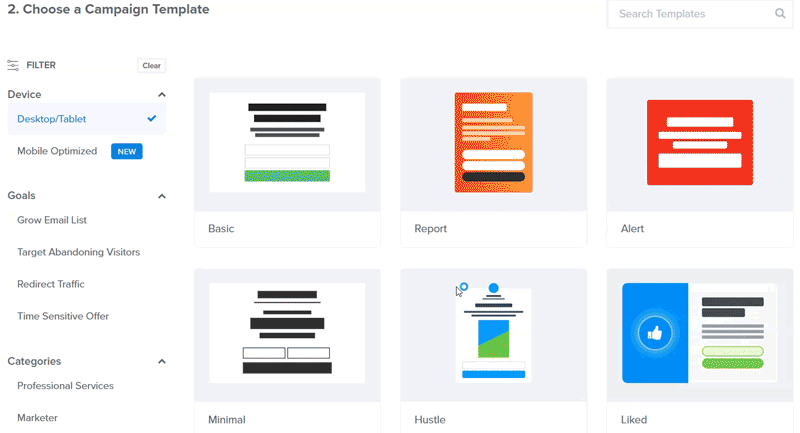 Optinmonster is one of the most popular popup builders that can help users effectively engage with their website visitors and drive conversions, such as by collecting email addresses for a newsletter or promoting a special offer using pop ups.
With OptinMonster, you can easily create stunning opt-in forms and popups proven to increase email opt-in rates and drive more conversions. Its easy-to-use interface and wide range of features can be an excellent solution for website owners. It offers different campaign types, ranging from scroll boxes, floating bars, countdown timers, inline forms, coupon wheels, and more.
It also comes with exit-intent technology to reduce cart abandonment and prevent visitors from leaving the site without buying anything. Plus, its advanced targeting and display rules allow you to customize when and where your opt-ins are shown to reach the right audience at the right time. 
OptinMonster is often used by e-commerce businesses and marketers to grow their email lists and improve the effectiveness of their marketing campaigns.
Advantages of using Optinmonster:
OptinMonster is a popular lead generation and conversion optimization tool that helps businesses increase their email subscribers and conversions. Some of the advantages of using OptinMonster include the following:
Easily create and customize high-converting opt-in forms, such as pop-ups, slide-ins, and floating bars, without needing any coding knowledge.
Target specific visitors with personalized campaigns using opt-in forms triggered by particular actions, such as scrolling, exit intent, or time on the page.
Integrate OptinMonster with various email marketing and CRM tools to manage and segment your email list.
Use A/B testing to optimize your opt-in forms and improve their performance.
Take advantage of detailed analytics and reporting to track your opt-in forms' performance and better understand your audience.
Pricing: Optinmonster has 4-tier pricing plans starting at $9 a month.
3. Privy
Privy is a conversion optimization and email marketing platform for e-commerce businesses. It helps businesses grow their email lists and drive more sales by creating targeted, personalized campaigns triggered by specific visitor actions.
Privy comes with customizable, mobile-responsive opt-in forms, engaging pop ups, and bars, that can be seamlessly integrated with various email marketing and CRM lead-generation tools.
Advantages of using Privy
Privy offers targeted campaigns triggered by specific visitor actions, such as visiting a specific page or viewing a particular product, to deliver personalized experiences and boost conversions.
Integration with popular e-commerce platforms, such as Shopify and WooCommerce, to enable businesses to create targeted promotions and offers based on customer data.
Email marketing and automation tools to help businesses expand their email lists, divide their audiences into segments and send targeted, personalized messages.
Pricing: Privy is free to use. You can subscribe to any of its paid plans starting at $15 a month.
4. Elementor Pro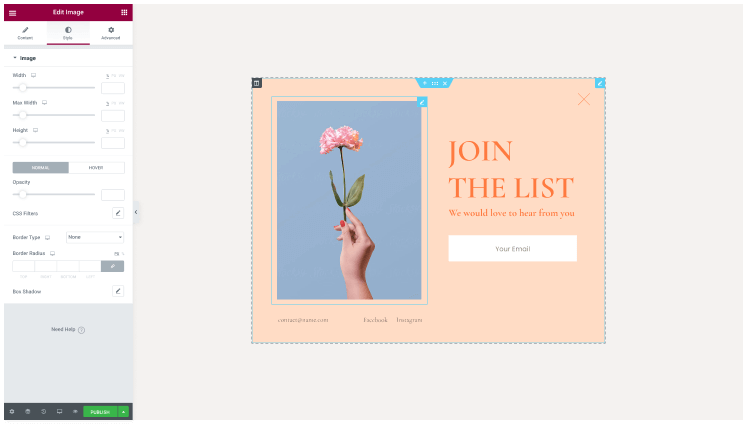 Elementor Pro is a paid version of the Elementor website builder plugin. It provides users with additional features and functionality to help them create professional-looking websites with custom designs and advanced functionality, such as creating customizable and engaging pop ups to show to your visitors.
Elementor Pro popups, in general, are a powerful feature that allows you to create high-converting pop ups, overlays, and floating bars, without any coding knowledge.
With Elementor Pr, you can easily design and customize your pop ups using a variety of pre-designed templates and blocks, effectively growing your email list and driving more sales. You can also trigger your popups based on specific visitor actions, such as exit intent, time on page, or scrolling, to deliver personalized experiences and increase conversions.
Additionally, Elementor Pro popups integrate with many email marketing and CRM tools and use A/B testing to improve popup performance over time.
Advantages of using Elementor Pro
A more comprehensive range of customizable, pre-designed templates and blocks to help users quickly create professional-looking pages.
Advanced design controls, such as custom CSS, custom fonts, and global colors and fonts, help users create unique and consistent designs.
Custom widgets and add-ons, such as sliders, forms, and social media integrations, add advanced functionality to websites.
Pop up builder and other conversion optimization tools to help users create targeted campaigns and increase conversions.
Pricing: Elementor Pro starts at $59 to $399 per year.
5. Wisepops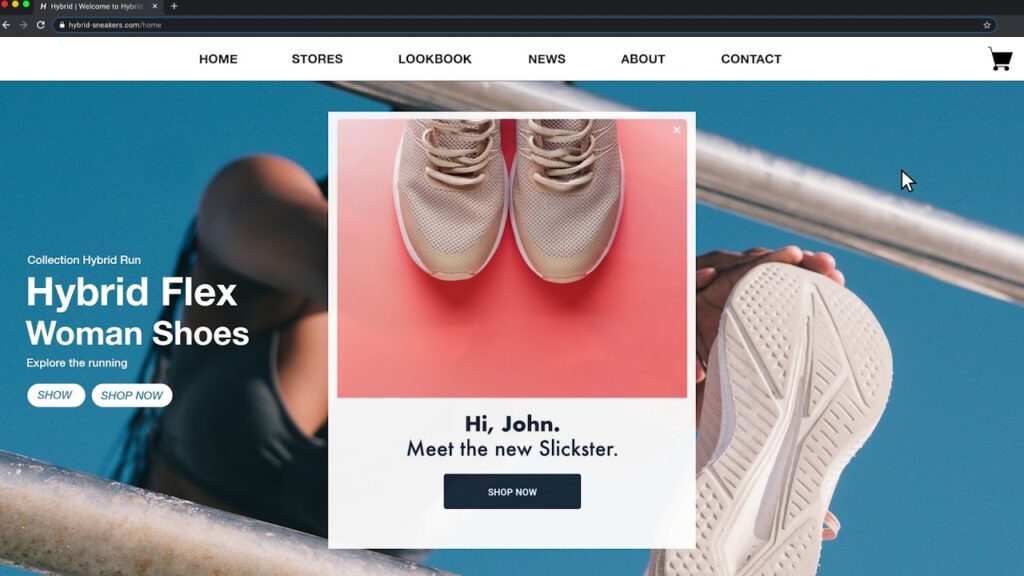 Wisepops is an online marketing platform that allows you to grow and build a brand connection with your customers. It specializes in building pop ups, such as spin-to-win, countdown timers, lightboxes, slide-ins, and more. It has 60+ ready-to-use templates, so you don't have to create everything from scratch, effectively driving sales, collecting feedback, and growing your audience.
You can also use targeting options, such as page-level targeting, geolocation targeting, and behavioral targeting, to deliver personalized experiences and increase conversions. Alongside the targeting rules is the behavioral triggers, which allows you to show the popup at the right time. Wisepops has triggers ranging from on-click, on-landing, on-scroll, on-hover, and more.
Advantages of Wisepops
User-friendly, drag-and-drop interface and detailed documentation and tutorials to help businesses get started quickly and easily.
A/B testing and analytics to measure and improve results
Offers a variety of popup forms such as tabs, lightboxes, bars, and embeds
Easy setup process, works with all websites
One-click integration with Shopify
Pricing: Wisepops plans start at $83 per month
Conclusion
When appropriately used, pop ups can help businesses build stronger relationships with their audience, reduce cart abandonment, increase sales, and improve the overall performance of their websites.
Whether you want to showcase holiday promotions, announce important events, and collect survey or feedback from visitors, pop ups enable companies and store owners to deliver targeted, behavior-based messages to their visitors at the right time and place.
That's why it's crucial to use the best possible popup builder for your business to meet your demands and grow exponentially. I hope this list can be of help in any way.
If you're looking for a free, user-friendly popup builder to get you started, Poptin is the best choice. It has a wide variety of tools and features to help you fully optimize your website conversion to the next level. Try Poptin today!