Looking for ways to create Gambio pop ups for your eCommerce website but don't know how to start?
Popups have been in high demand, with benefits like high visibility, improved traffic conversion, and increased cart rate. One major problem that may frustrate you is its excessive presence whenever you click a website.
But in particular, they can be an efficient marketing companion when executed properly. Yes, as pesky as it is, popups can definitely convert. We'll leave out these statistics from Copyblogger. Fueling your interest is a report from McKinsey, indicating that email is forty times more powerful at attracting new buyers compared to other social media platforms, such as Twitter.
If you are looking for Gambio pop ups that convert real customers, there's nowhere better than implementing them with Poptin. It proposes a distinct blend of creativity and attractiveness to maintain the interest of customers.
But before deciding to incorporate it into your website, you must ensure it suits well with your marketing requirements and the rest of your site.  
For this reason, we decided to go into a couple of essential points about designing your website with Gambio pop ups. 
What is Gambio eCommerce Platform? 
Gambio is an eCommerce platform with a sole focus on eCommerce software. It assists large corporations and startups with its innovative features, including dedicated SSL, unlimited pages, free support, actual shipping quotes, & free site-wide HTTPS.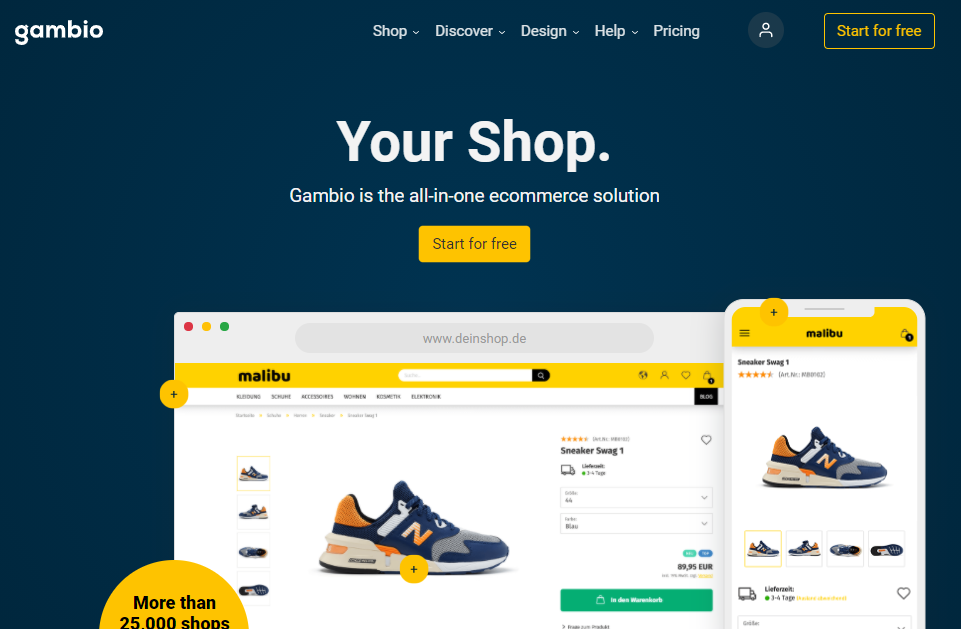 Customize your background pictures, fonts, and similar details to build interest and trust among consumers. 
It will only take you a few minutes before adding exit-intent pop ups with Gambio, plus it is entirely free.
Having coding expertise is not mandatory. It is compatible with both mobile and desktop users. Display the most fabulous offer you have before visitors opt-out of your website. 
Why Pop Ups are Effective? 
Prospects tend to abandon a troop of websites and never return. It might be due to your unfitting or tedious offer. In some cases, they are simply pressed for time or preoccupied. That's where pop ups enter the scene. It can be as effective as the landing page. In what way, though? 
Promote a product or service 
Social media might be a nice place to promote the newest offerings, but you may not be targeting the right people.
A popup is a great place to reach your desired audience and improve the consumer experience.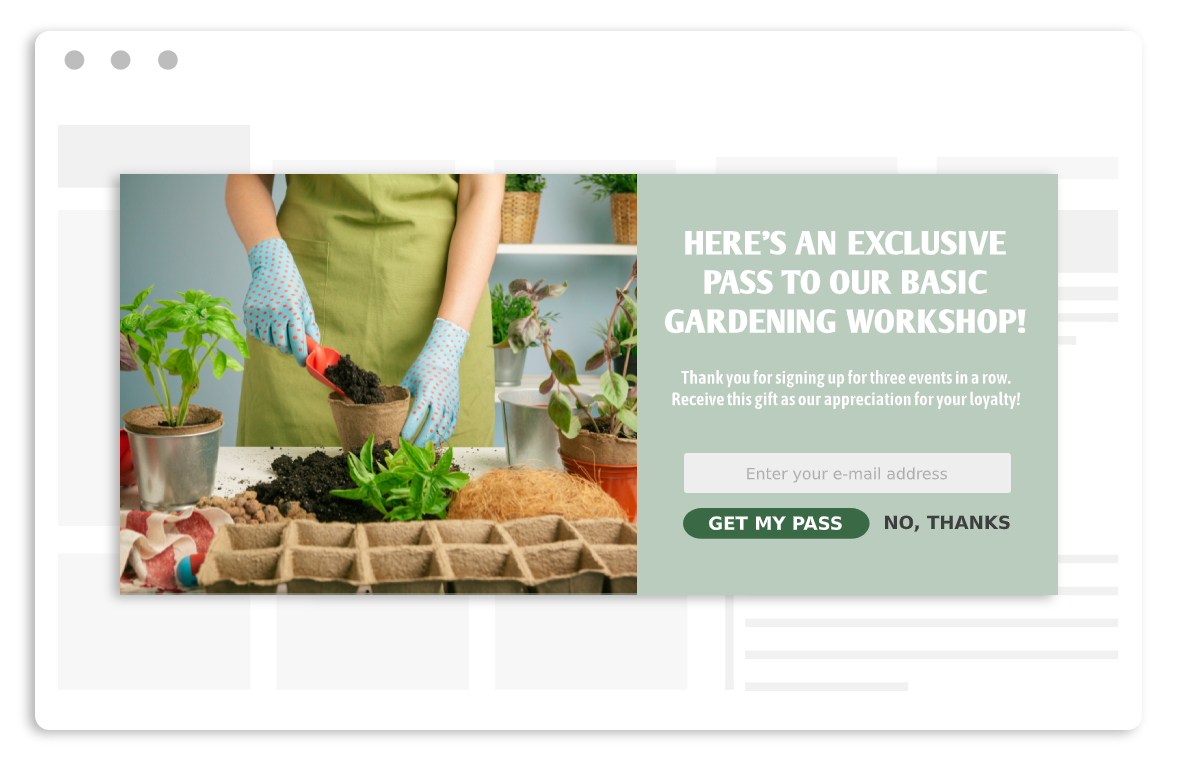 Let's say you have an e-book to promote. It can encourage visitors to give out their information and continue engaging with your blog or site.
For business owners, it will help you build online authority. 
Boost social media following 
Let's face it. Most people rely on the number of followers a brand has before deciding to shell out their trust and money.
The higher your social media following is, the higher your chances of attracting and retaining customers.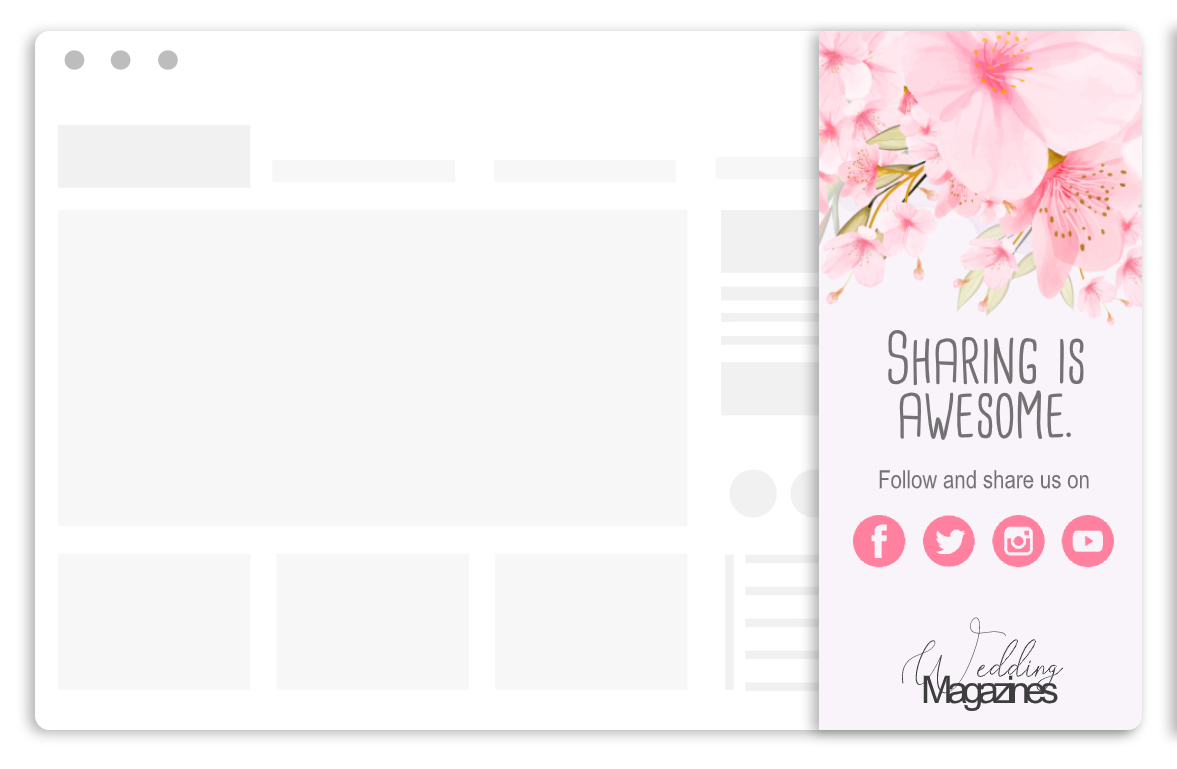 You can additionally improve your web presence and earn fabulous reviews. Use Gambio pop ups to introduce your various social media platforms and encourage engagement. You can add them either upon leaving or entering your page. 
No one would dare to say no to free stuff! One way to give a lift to your sales and relationship among customers is by providing free shipping promotions, discounts, or a gift with purchase. And this meek popup will do the job for you.
Notifying your visitors early about these offerings gratifies their needs and removes the need to look for other shops. Turn them into repeat customers.
Urge them to provide some information through appealing popups in case you have new discounts at hand. It is specifically ideal for new buyers.
Just be creative with your offer. It could be something very unique or a distinct version of your favorite store. 
Undeniably the most talked about the reason why popup is a valuable marketing tool. For instance, adding gated content in your popup can improve the shopping experience, aside from building up your email list.
You can use this practice if you have no upcoming sales promotions yet are looking for an economical way to retain the scope of your email list or further expand it.
And yes, you can improve your lead generation with email pop up. There are actually various ways to do this. Let your creativity explore.
Why not fuel up your visitor's interest with contests? Present them with an offer you think will explode their excitement. It could be a bit ticket item or a specific reward. You can then request them to provide an email address.
Doing so will help stimulate good interaction and show high value among clients. 
Poptin is a user-friendly lead capture platform established in 2017. It has gained a solid database consisting of site owners, marketers, e-commerce websites, and digital agencies alike to convert more visitors into customers. Users can design widgets and Gambio pop ups for as many as you need.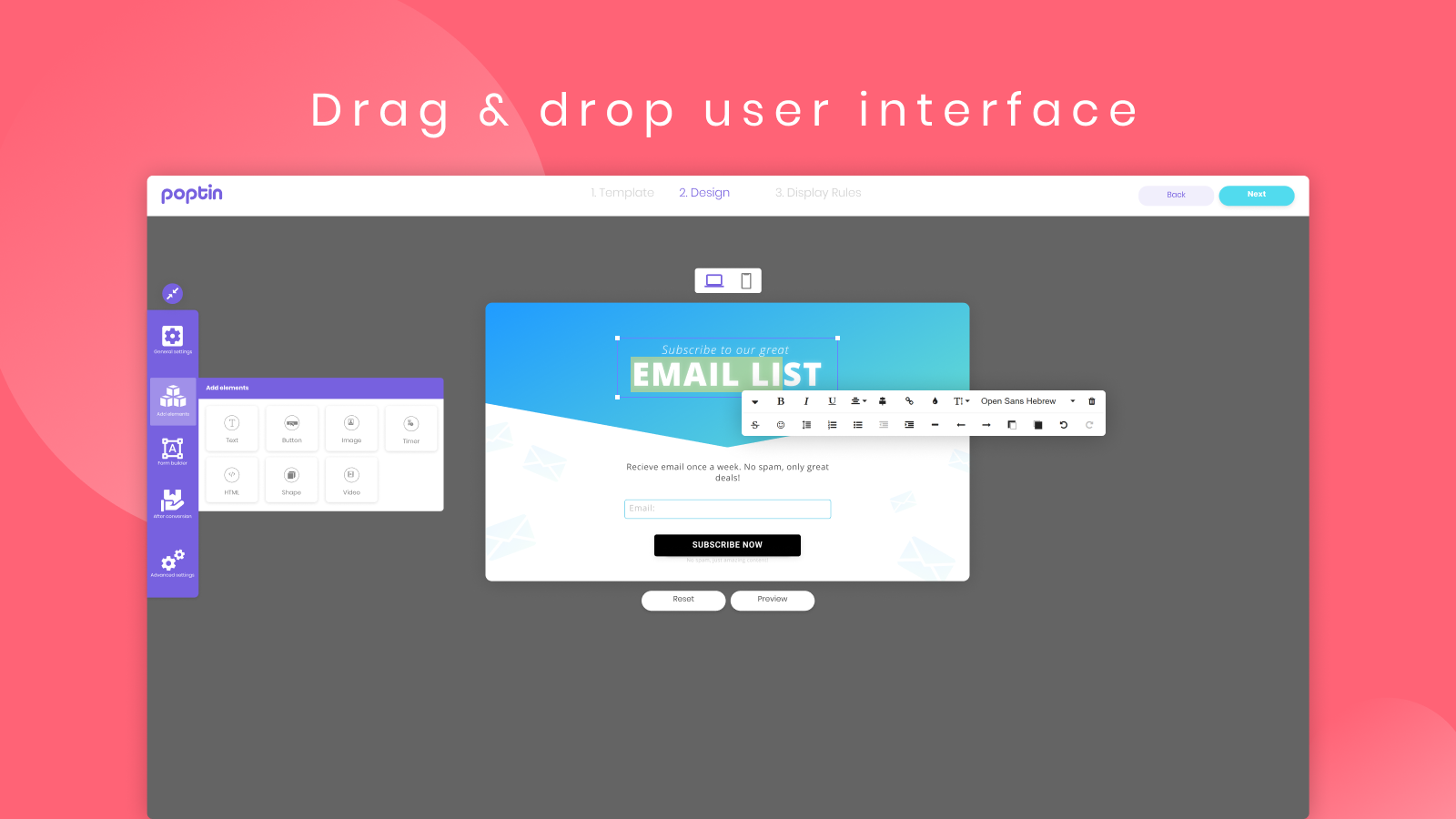 It features drag & drop, pre-built templates, online store builder, auto-update, etc. Other than Shopify and WordPress, Poptin also provides top-notch support for Gambio.
Create good-looking pop ups using the drag and drop interface. Track the behavior of your audience and exhibit the right message in a timely manner. 
Design the pop up of your dream with the tool's quick integration, whether for your eCommerce website or your own blog. Adding, changing, and deleting photos, sizes, fonts, or other elements are hassle-free.
You can also target the right people at the right time with Poptin's advanced targeting and triggering options.
Make your popups more eye-catching and visually appealing by uploading an icon or importing images. There's also a coupon code, news ticker, and timer you can add with just a single button. 
How to Install Poptin on Your Gambio Website
Installing Poptin is a straightforward process. Use this feature, and your visitors won't feel irritated clicking the link. 
Ready to bombard your email list? Follow these simple steps, and you're good to go!
Login to your Poptin account. If you don't have one yet, 

sign up now with Poptin for FREE

.

点击 设置

 在您的Poptin仪表板的右上角。找到 

"Code for Installation"

.

A popup window appears. Click "Any website" and copy the code below.
Now that you have the JavaScript snippet go to your Gambio dashboard. Click Shop Settings, then click SEO.


Click the "Tracking Code"

 tab. This is where you will 

paste your Poptin's JavaScript snippet under the Head section.


Note: This field is used to integrate third-party messaging services or to carry out remarketing campaigns on your website.
6. Once done, scroll down and save the changes.
That's it! Poptin is now installed on your Gambio account. Start converting more visitors into leads, subscribers, and sales through engaging Gambio pop ups and embedded forms.
Benefits of Connecting Poptin with Gambio 
Possibly the major advantage of using Poptin for your Gambio website is that anyone can use it for free. Have your popups created in just a matter of minutes. Mostly ideal for beginners.
There is also basic, pro, and agency available in paid versions. It is rich in state-of-the-art lead capture features that claim to boost your visitor and client interaction, as well as email marketing and sales.
Here are other compelling reasons why you should connect Poptin with Gambio.
Create Gambio pop ups using the easy-to-understand interface 
Thanks to Poptin's beginner-friendly interface, even those with minimal or zero layout skills can produce a design that can satiate your visitors' interest. You can choose from different fonts, colors, and more. Add the elements following your popup requirements. 
Target the right audience and niche
The advanced targeting options of Poptin will allow you to sort through the right people and turn them into essential contributors to your company. Use the traffic sources, specified countries and dates, social networks, and a lot more to reach your target audience fast. 
Convert more site visitors into reliable sales 
Integrating Poptin with Gambio also supports an impressive scale of customization options. When used aptly, you can convert each visitor into subscribers and sales. 
For consumers, nothing is more annoying than flooding your screen with a popup. It has a drawback for website owners as well, like decelerating the growth of conversions.
Undo the same mistake by putting Poptin and Gambio together.
With smart triggers, you can select and set up when to display your pop ups. Page clicks, inactivity, time delay, and exit-intent are some of the various types of triggers accessible. 
结论
Website popups might be a thing of the past, but their unique scheme to hook visitors have been proven time and again. It will help you get the right people in a precise way and at the right time. You want to establish a good impression, and an email pop up could be the perfect marketing device you can have. 
If you own a Gambio website and looking for a tool to make your pop ups eye-striking, now could be the best time to discover all the opportunities that Poptin offers. Profit from its sophisticated, diverse customization options, powerful analysis, inline forms, A/B testing, and a lot more to grow your email list, get more leads, and surpass your monthly goals. 
Want to start creating your own Gambio pop ups for free? Sign up with Poptin now!