Get More Leads and Improve Conversion Rate for Your Clients
Create customized pop-ups and forms for your clients' websites. See all
the accounts in one place, and switch between accounts in one click.
Sin ataduras. No se requiere tarjeta de crédito.
Manage Your Clients From
One Account
Create a separate account for each client or website, all controlled from one single panel.
Managing Users
and Accounts
Get access to existing accounts
Grant access to users from your team
Create users for your clients so they can
always be updated
Estadísticas al alcance de su mano
Get data for specified timeframes regarding number of visitors, views, and conversion rates of poptins you've created for each of your clients' websites.
Pantalla gráfica para facilitar el análisis
Premium Live Support
Our customer support is always a top priority, even for our free users. For agencies, we take it a few steps forward and help them to maximize the results of their poptins by giving them recommendations and tips when they need.
Tons of Features for Unlimited Websites
Super easy installation – the same one line of code snippet for all of your clients' websites.
Get access to all of our advanced features.
Lightbox
Diapositivas
Barras superiores e inferiores
Countdowns
WhatsApp button
Messenger Button
Superposiciones a pantalla completa
Popups móviles
Formularios de correo electrónico
Formularios de contacto
Llamadas a la acción
Pantalla de agradecimiento
Exit-intent
After scrolling down
After a few seconds
Después de unas pocas páginas
Después de varios clics
on-click trigger
Javascript trigger
El objetivo de las galletas
El disparador del piloto automático
Target specific pages (URL)
Target by traffic source
Control display frequency
Target by Title tag
Timing by days and hours
Target by countries
Los visitantes nuevos contra los que regresan
Pruebas A/B
3rd party integrations
Enviar respuestas automáticas
Campos avanzados
Ocultarse de los visitantes convertidos
Automatic closing of poptins
Content locking option
Entrance effects
Adding HTML to poptins
Saltar el botón...
Removing "X"
Show "X" later
Shareable poptin link
One minute installation
Friendly user interface
Sin marca
These agencies are already using Poptin
Estoy impresionado con Poptin y el equipo que está detrás de él hasta ahora. Grandes tiempos de respuesta del apoyo. La hoja de ruta se ve muy bien. Lo recomiendo encarecidamente.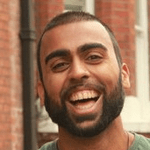 Deepak Shukla
CEO, Pearl Lemon
El software es fácil de usar, la interfaz de usuario es muy amigable, el equipo de soporte siempre estuvo ahí para resolver cualquier problema y el producto siempre está apoyando las oportunidades de RTM: tratos de Viernes Negro, etc.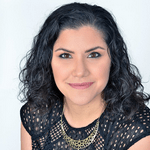 Liraz Postan
CEO, LP Marketing Services Inc.
Attracting traffic to this site is definitely important - knowing what to do with it is art. Poptin's system allows me to "catch" the visitors exactly at the right time and convert them. I have worked with quite a few CRO systems in the past, but there is none of them has the customer support, features and software updates like Poptin has.

Idan Ben-Or
CEO, ReGO Marketing
I like the fact that it's an easy setup - in 5 minutes you can have a great pop-up at your website with little to no hustle. It integrates easily to a variety of 3rd party systems and has a lot of trigger options. Easy of use compared to other solutions, and affordable price.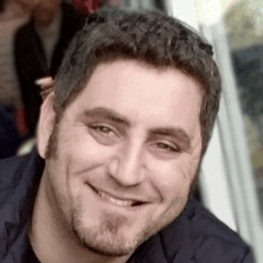 Or Cohen
CMO, Ortal Digital