In compliance with the Americans with Disabilities Act of 1990, Poptin ensures that all users, even persons with disabilities, can access and take advantage of all its features to grow businesses. Thus, its website and app are fully ADA compliant. This means that all texts, images, navigation guides, and tools have alternative elements to make sure disabled people can understand and use all its assets. The said endeavor puts high regard to all users while maintaining equal opportunities for existing and potential visitors.
Autofocus on input fields
Automatically selects and and focuses on popup input fields so it would be easy for site visitors to fill in the necessary details.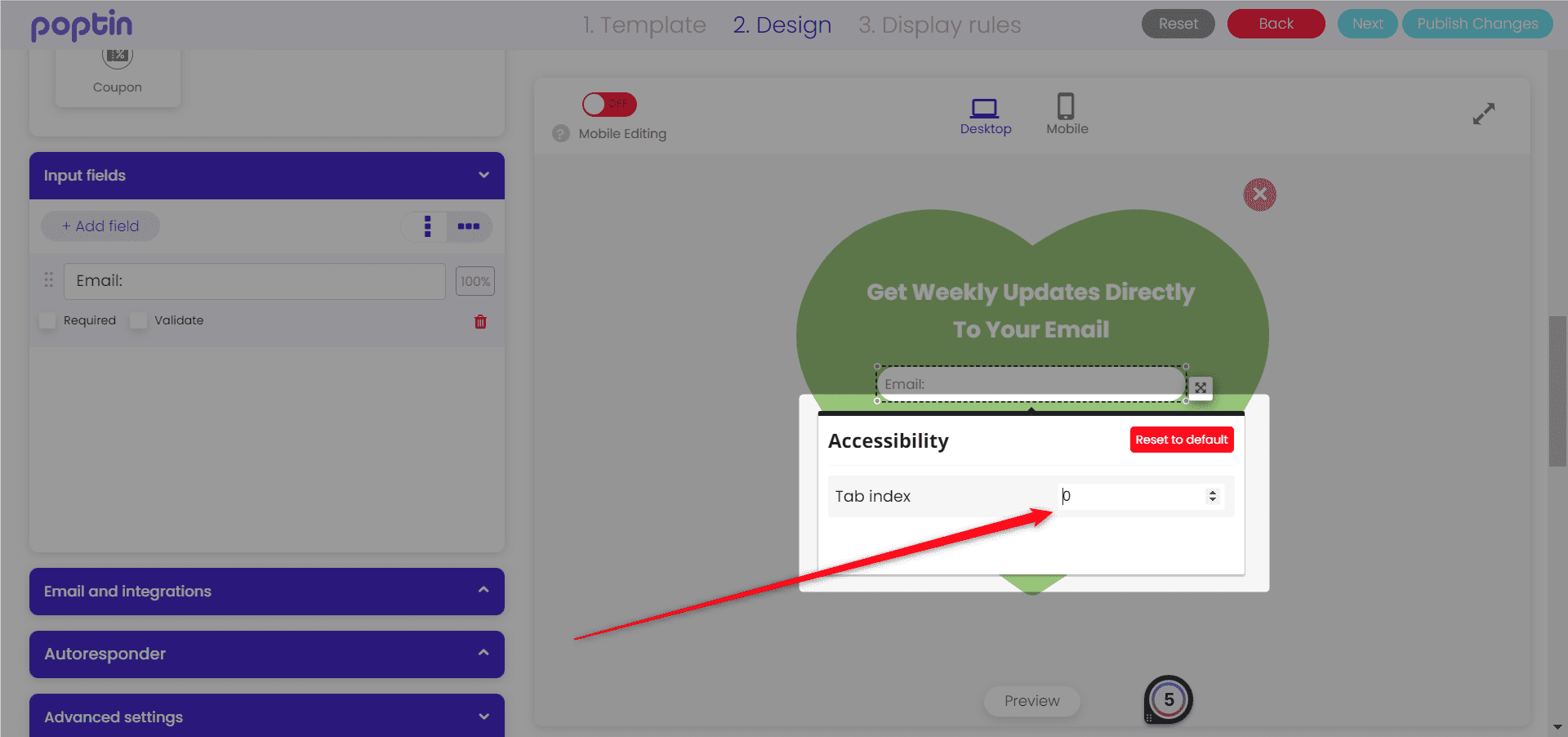 Custom Tab Index
You can add custom tab index to any elements on your pop ups and have control over sequential keyboard navigation.
Add your own
Aria-labels to your popup
This is an advanced setting that lets you change the way an HTML element is translated that makes it more interactive and can be read by assistive technology.
Other Poptin accessibility options
Press the ESC button to close the pop up
Add a Thank You screen to provide more information after a visitor submits a response