AdBlock Detection Targeting
Does Adblock affect your website campaigns? You can now overpower this great marketing nemesis with Poptin's AdBlock detection targeting. Bypass these adblocking tools in just a few clicks and engage with Adblock users to turn them into customers, leads, or subscribers through pop ups. You can significantly protect your potential sales and take care of your site sponsors as their ads can get through seamlessly.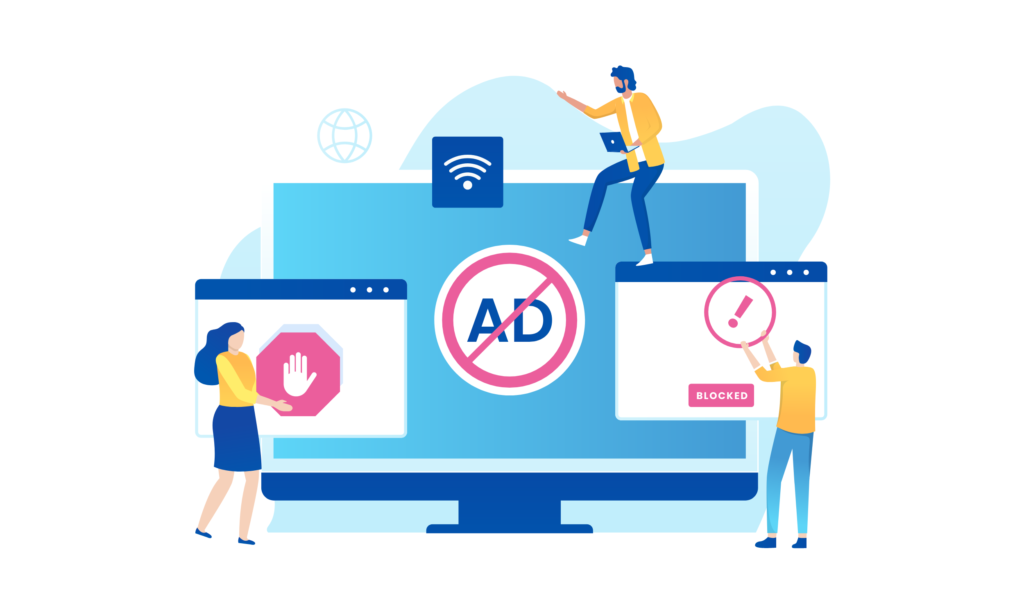 No strings attached. No credit card required.
Encourage Adblock users to disable their Adblock for you
With Poptin, you can easily create and design pop ups in minutes and set the Adblock detection targeting in just a few clicks. This way, your pop-up will just appear to Adblock users only so you can show them the message and action you'd like them to take.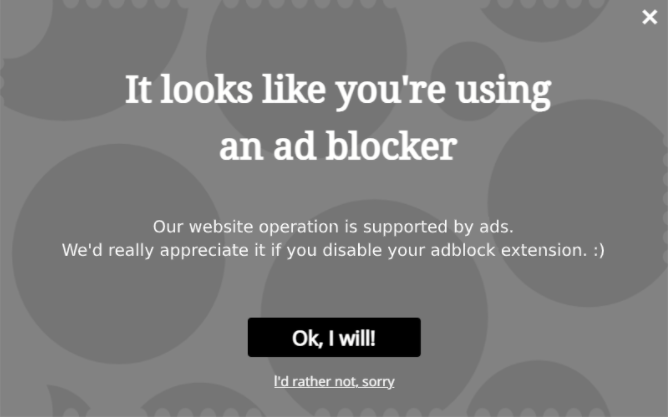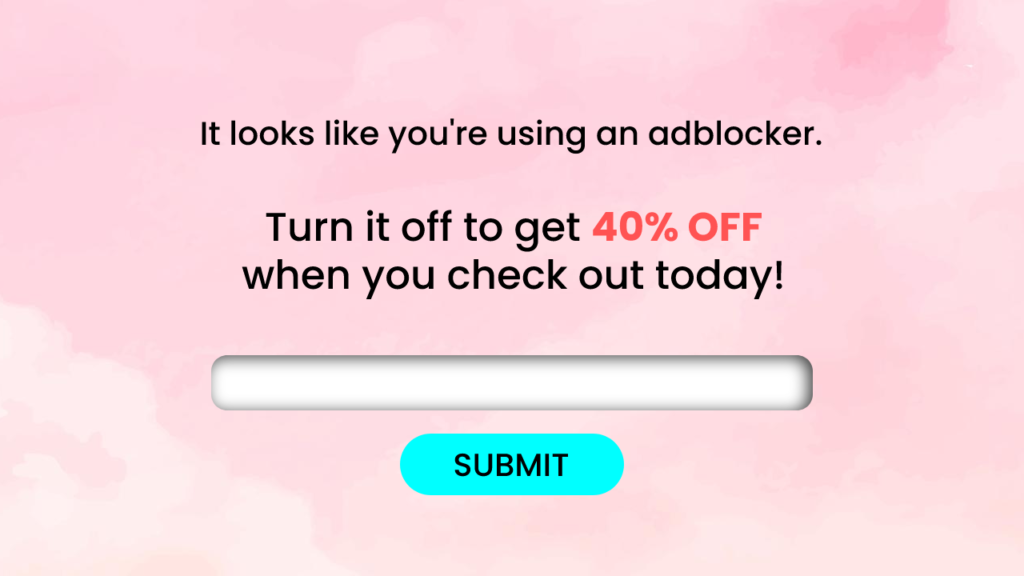 Convert more visitors into qualified CRM leads and email subscribers
Adblockers prevent your pop ups to appear clearly on all visitors. Show them an enticing pop up along with relevant offerings and drive better conversions for your CRM and email list database.
Unique AdBlock Detection Targeting Elements
Powerful Editor
Create pop ups with our user-friendly and innovative interface
A/B Testing
Easily determine the best location to target your visitors
Conversion Code
Track conversion on your favorite Analytics platform