Elicit a sense of urgency and speed up conversions with Countdown Pop Ups. With Poptin, you can easily put a countdown timer on your pop up or form, and even customize its size and color according to your preference. Countdown pop ups are proven effective in setting customers into action by giving the impression of scarcity and setting a deadline. By doing it right, you can see your conversions improve up to 200% with countdown pop ups.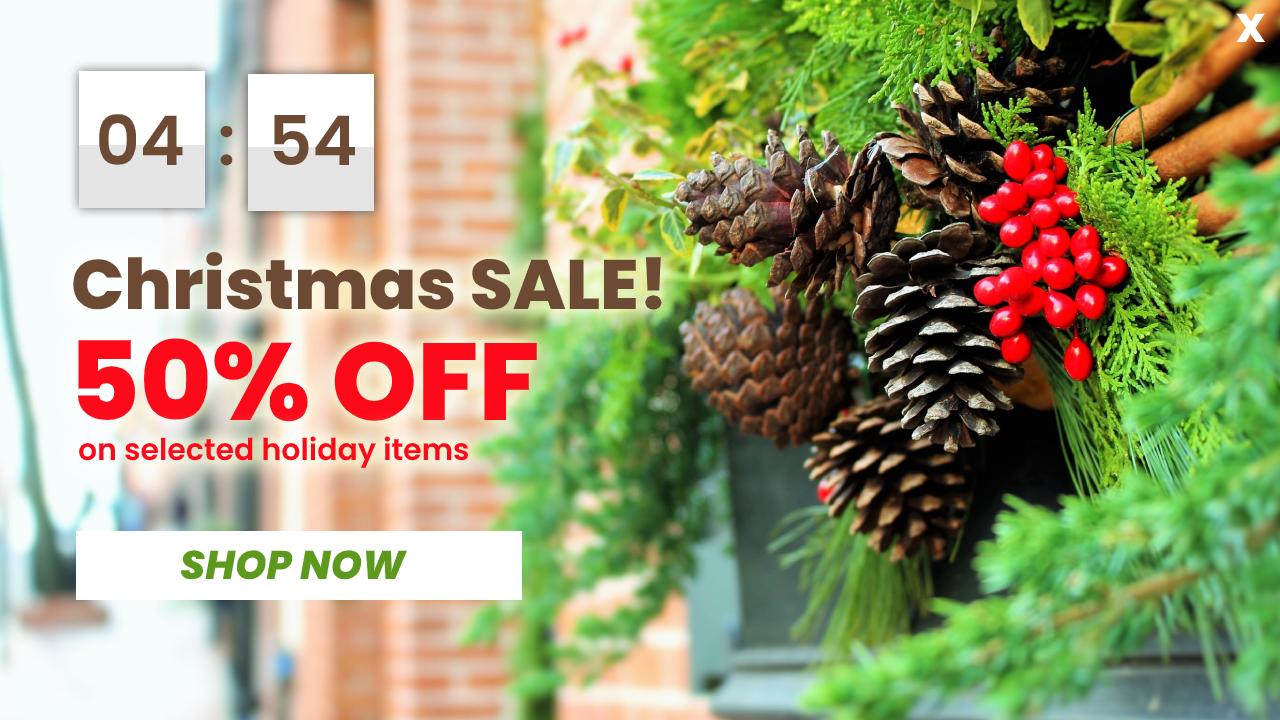 No strings attached. No credit card required.
Update your visitors about stocks and promo deadlines
People value things more if they're scarce, rather that when they are abundant. Leverage on this truth by giving your visitors time-based offerings through engaging pop ups.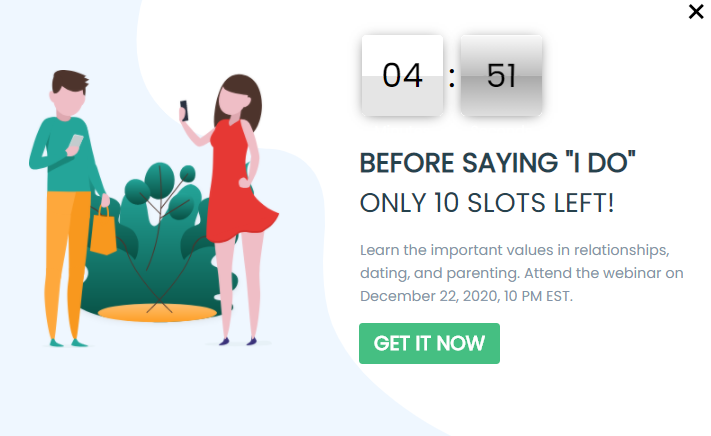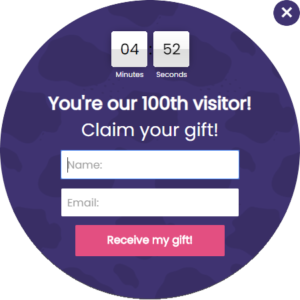 Get your customers to take action immediately
Countdown pop ups effectively gives a sense of urgency, making customers to decide right away if they want to accept your offer or not.
Rescue abandoned carts and boost sales
Countdown pop ups are common in rescuing abandoned carts and inviting visitors again to purchase or leave their email addresses. This will help you boost your sales and get more subscribers faster.
Unique Countdown Pop Ups Elements
Powerful Editor
Create pop ups with our user-friendly and innovative interface
Advanced Fields
Modify the elements on your pop ups and enjoy endless potential
Conversion Code
Track conversion on your favorite Analytics platform