Pop Up Teasers prove that there's really more to the usual website pop ups that we know. Now, it's not just about headlines, call-to-actions, forms, and fields. With pop up teasers, you can give your visitors a sneak peek of your exciting offerings by putting a small sticky element on your website that launches a pop up once clicked. You can easily entice your visitors to learn more about your offers. Supply them with engaging designs, hard-to-resist copy, and animations, along with Poptin's robust optimization features, you can unleash the fullest potential of your pop up teasers that are effective in converting more visitors into leads, subscribers, or customers,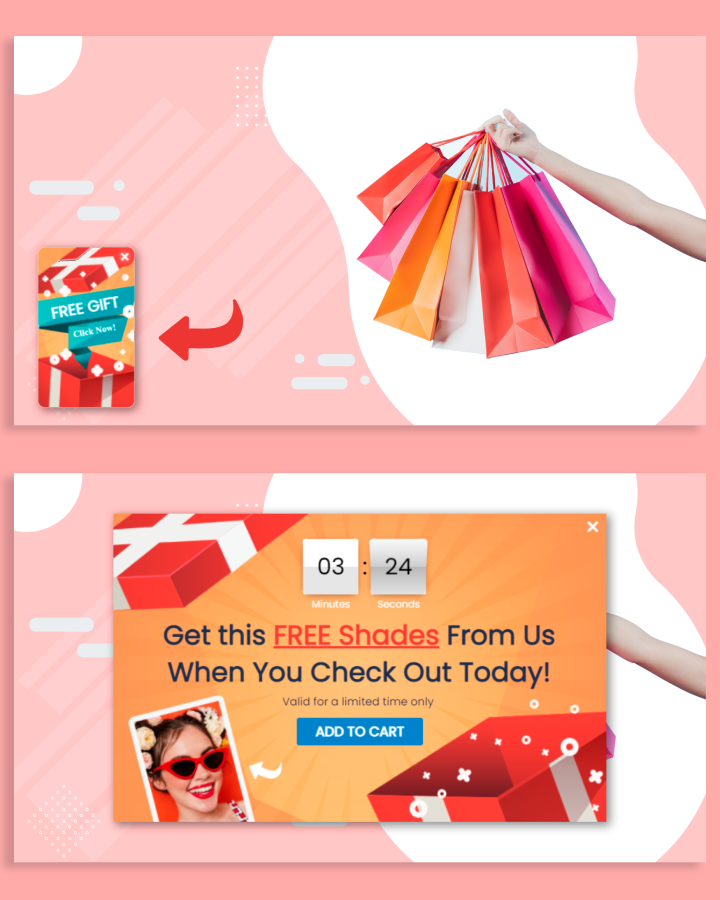 No strings attached. No credit card required.
Easily entice your visitors to click and launch your brand's offer
A popup teaser provide a new way to attract customers and boost your conversion rate. Implement your pop up teasers with ease and start unleashing your creativity to the next level!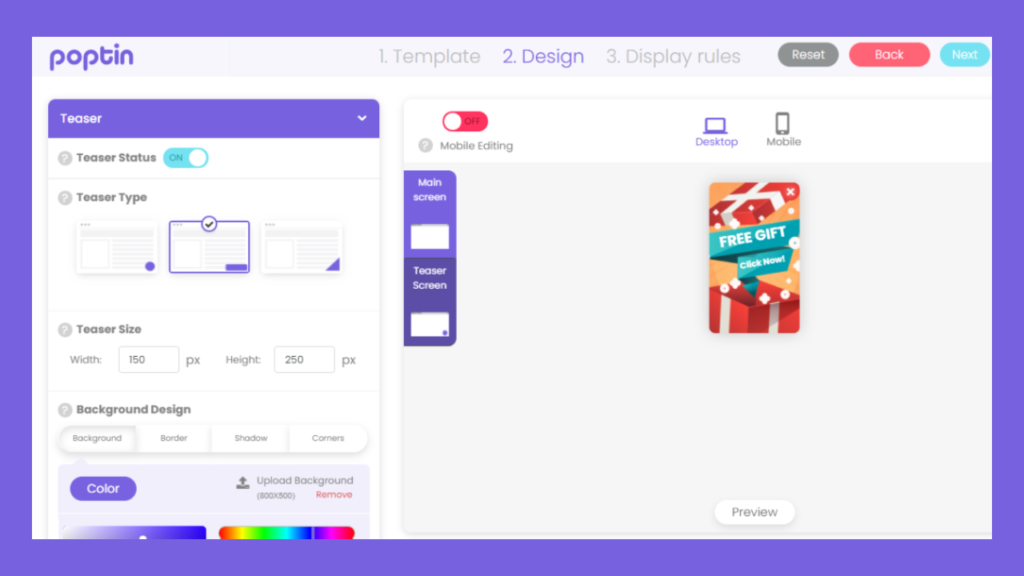 User-friendly pop up builder to create teasers
Poptin offers a no-code popup builder that lets you create your pop up teasers in just a matter of minutes. You can add and change fonts, sizes, texts, images, animations, and more.
Unique Pop Up Teaser Elements
Powerful Editor
Create pop ups with our user-friendly and innovative interface
A/B Testing
Easily determine the best location to target your visitors
Advanced Targeting
Target the right customers and convert more qualified leads