One of the best ways to reduce cart abandonment and to get customers to buy more items from your shop is by creating popups that trigger when certain items are added or removed from cart. Poptin has finally added action-specific and product specific cart trigger option to allow you to show popups to your discerning shoppers. With the new Shopify Cart Trigger feature, you can show special coupon codes when a customer removes a specific item from their cart or show complementary or related products whenever a customer adds a specific product to their cart. The best kind of customer experience is a customized one and the second best one is a Shopified targeted one.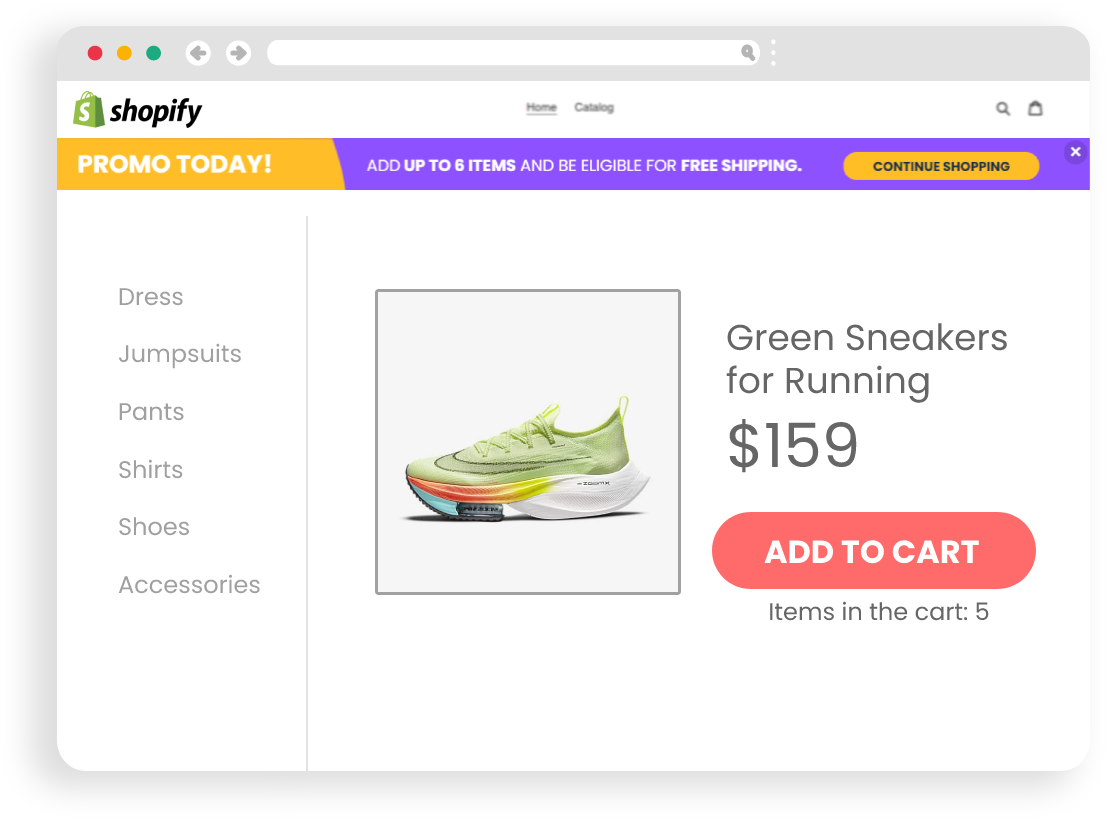 No strings attached. No credit card required.
Create better customer relationships with Shopify cart trigger
Building good rapport and giving your customers a customized shopping experience will always make them feel valued and supported. Take the time to create good shopping experiences so that popups from your team will appear whenever a customer adds an item in their cart and meets your specified value/condition.
Reduce churn rate by giving on-the-spot coupons
Imagine how much churn rate you can reduce when you're able to set-up pop ups whenever a customer removes a specific item or product in their cart. Set up special discount codes or free shipping coupon codes whenever a customer takes high-ticket items on their shopping cart or reached a certain cart value.
Verify your visitor's age if you have age-specific products in the cart
Show Shopify age verification popups when a visitor adds an age-restricted product to their cart. For instance, if a shopper adds wine, you can display pop ups before they can add to checkout and ensure they're 18 years old and above.
Unique Shopify Cart Trigger Elements
Powerful Editor
Create pop ups with our user-friendly and innovative interface
A/B Testing
Easily determine the best location to target your visitors
Conversion Code
Track conversion on your favorite Analytics platform