Shopify Customer Tag Targeting
Segment your customers on your Shopify store and create targeted campaigns that are specifically for them with Shopify Customer Tag Targeting! Create engaging pop ups and email forms to boost your store conversion rate, and make them more effective by showing them to the most relevant people for the offer. To do this, you can just simply add customer tags from your Shopify account and they will automatically appear on your tag options on Poptin. Set them right and you can seamlessly convert the right audience faster and with no hassle!
No strings attached. No credit card required.
Based on your tags, target the right Shopify customer
You may have a lot of customers, but not all campaigns work effectively for them. Difference in behavior and shopping preferences affect their interaction with your website. That's why Poptin offers Shopify Customer Tag targeting so you can easily segment your client base and show them the right offer anytime.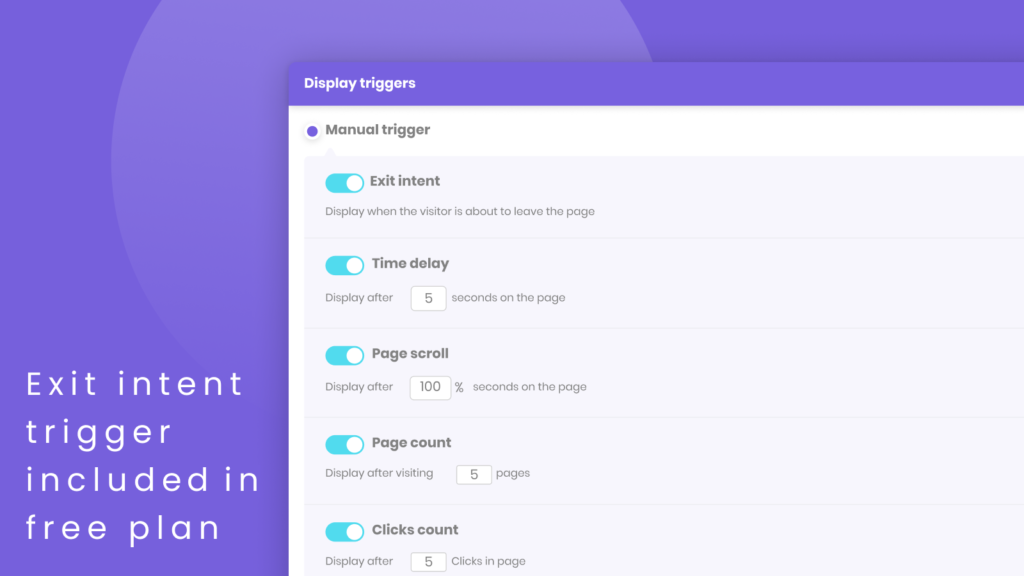 Pair it with the right triggering option to boost effectivity
You can't just show your pop up right away. Once you've set your preferred audience for your pop up campaign, make sure to also set the best smart trigger so you can show your opt-ins at just the right time.
Unique Shopify Customer Tag Targeting Elements
Powerful Editor
Create pop ups with our user-friendly and innovative interface
A/B Testing
Easily determine the best location to target your visitors
Conversion Code
Track conversion on your favorite Analytics platform