Engage with visitors in a more subtle way than the common pop ups with top and bottom bars. This type of website bar appears at the top or bottom of the page. Bars appear upon arrival of a visitor, stays and leaves automatically in a period of time, or comes with a button for the visitor to click. There are really a lot of things you can accomplish with top and bottom bars especially since they're easy to implement. Like pop ups, you can use them to convert visitors into subscribers or customers with exclusive content, engaging CTAs, and promos. And since the space is limited, this opens an opportunity to go straight to the point, ask for the most important detail, and talk directly to your visitors with lesser distractions.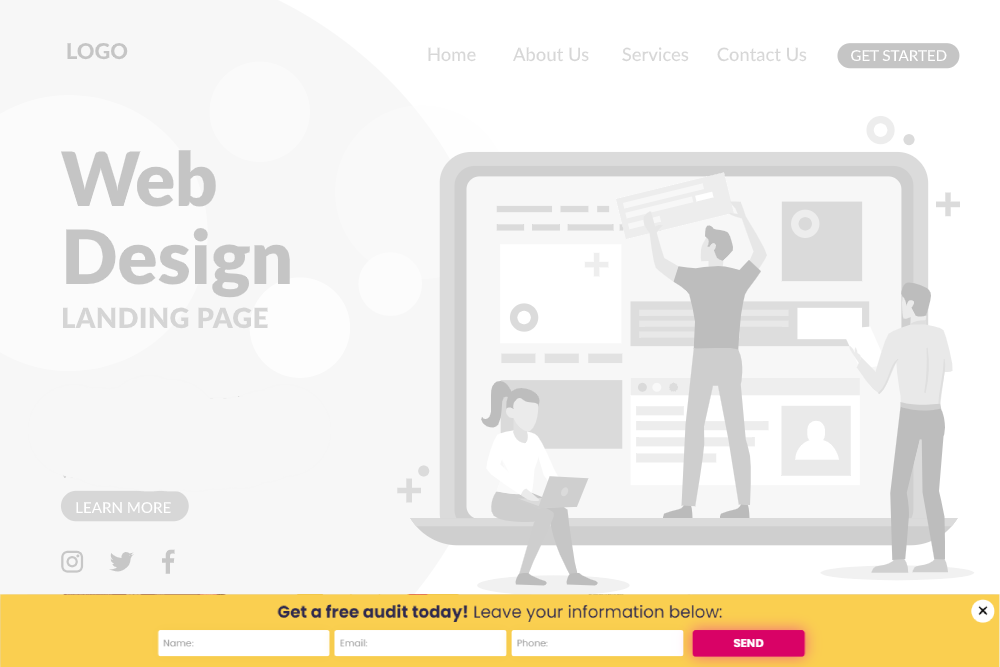 No strings attached. No credit card required.
Get your messages across in a more subtle and concise way
With top and bottom bars, you can successfully drive engagement and boost conversion without interrupting any on-screen activity. And with short and very concise CTAs, your visitors can understand your message right away.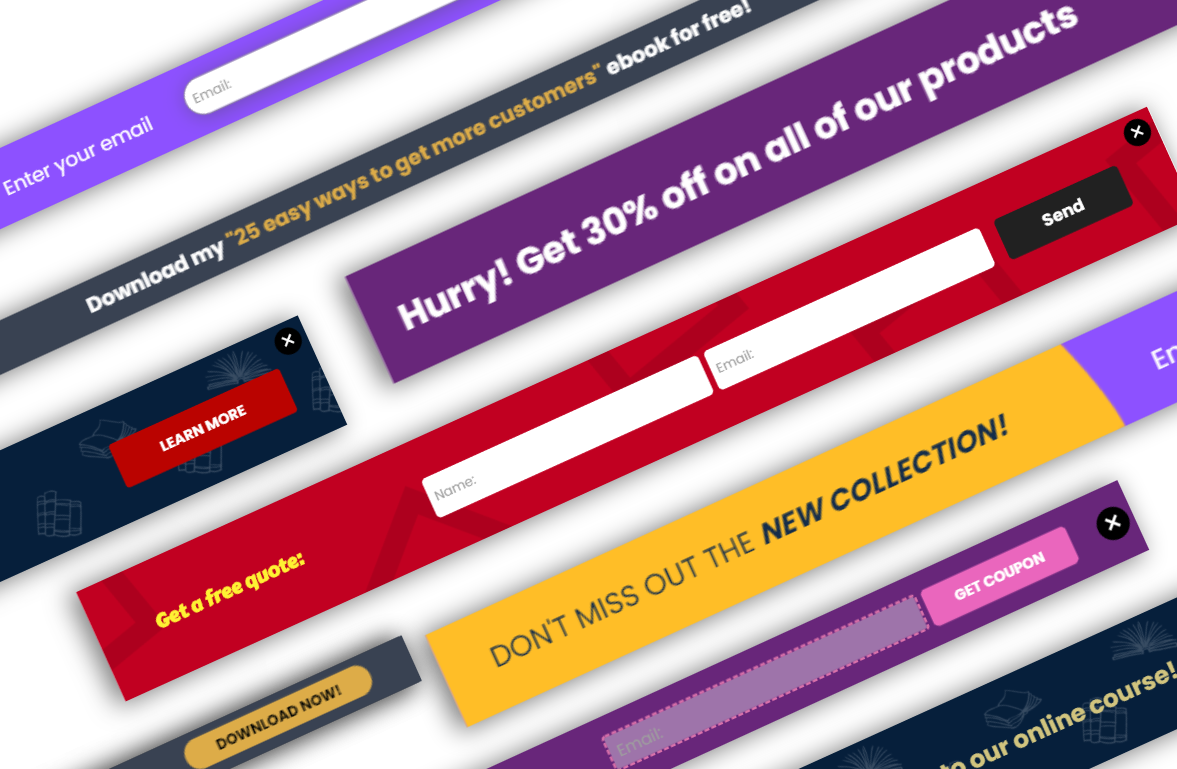 Easy to design and personalize
Given the size of the top and bottom bars, it's easier to go around and play with the elements and fields.
Create a seamless lead funnel with enticing CTAs and offerings
Show the most important details you want to convey, like a link to the concert tickets, coupon codes, travel sales, and many other relevant or seasonal offerings you have for your visitors.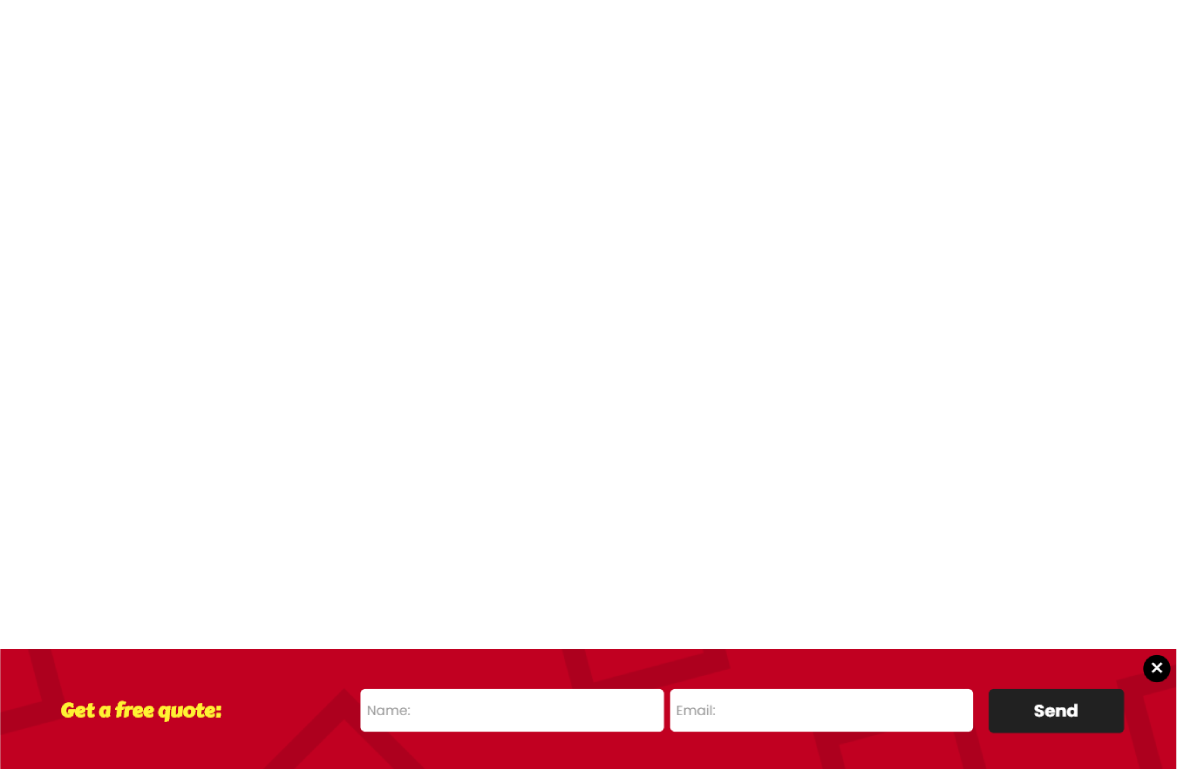 Unique Top and Bottom Bar Elements
Powerful Editor
Create pop ups with our user-friendly and innovative interface
Advanced Fields
Modify the elements on your pop ups and enjoy endless potential
Conversion Code
Track conversion on your favorite Analytics platform