Selling products and services online is the way of doing business today. For some, it's a gold mine, and for others, it's a day-to-day struggle.
But how you go about running your business is critical. You have to think outside of the box to maximize your revenue on multiple fronts.
You know how difficult it can be to drive consistent leads to your website. So why not enlist the help of others?
There's a growing trend that's turning some webpreneurs into millionaires – affiliate marketing.
In 2016, American retailers spent $4.7 billion on affiliate marketing. And it's expected to increase to nearly $7 billion by 2020.
By building your affiliate marketing or referral campaign, you can boost your sales exponentially. Imagine having a team of 50 promoters who are great at what they do.
They're driving hot leads to their site and ultimately turning a large portion of them to your site. It's like having a dedicated team of salespeople on your side.
If this sounds good to you, then you need to make the affiliate and referral process as simple as possible. One option is using a quality affiliate and referral program.
Here's a list of 10 you should check out!
1. Post Affiliate Pro
If you want to create your very own affiliate program, you should consider Post Affiliate Pro. Post Affiliate Pro is a software that enables you to create and manage your affiliate program from top to bottom.
Enjoy the freedom of creating your own promotional campaigns, utilizing multiple tracking methods, creating comprehensive reports, and customizing your commission structures according to your liking.
Post Affiliate Pro integrates with over 200 CMS systems and payment processors and offers a free integration service. The service is subscription-based and starts at $97 per month.
2. First Promoter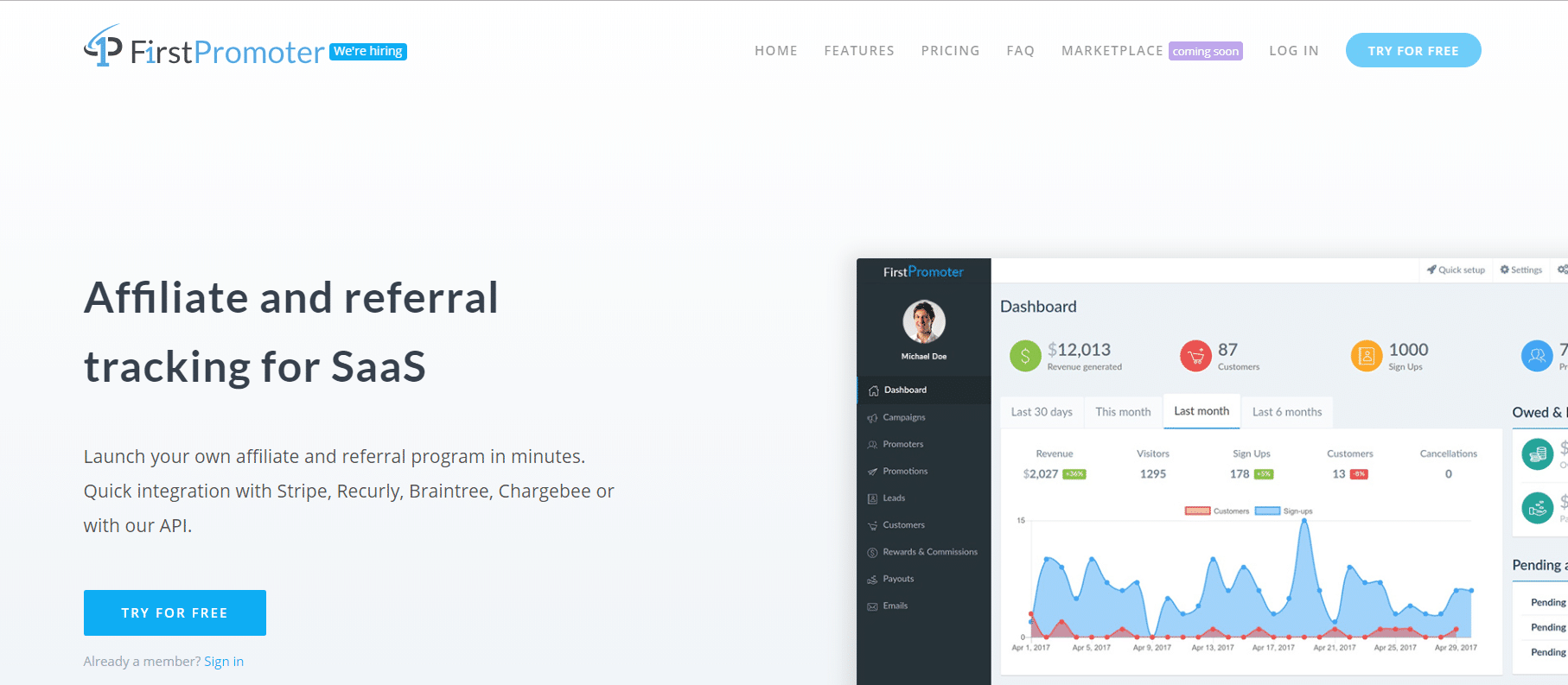 If you're looking for a software program that's quick and easy to use, then this is one worth checking out. First promoter allows you to launch your affiliate and referral program within minutes.
It comes with win-win rewards, which means your promoters and their friends with cash, credits, or discounts. You're also able to accept payments from multiple platforms, including PayPal and Stripe.
It's SaaS (software-as-a-service) friendly, and many businesses in that industry use it. You can easily set up your subscription rates for your services.
Then the platform will adjust commissions for each billing period.
It also comes with PayPal mass payments, which you can set up and send off in minutes. To top it off, you're able to integrate the platform with their API, Braintree, Recurly, or Chargebee, to name a few.
You can try it today for free or sign up to the starter package for $49, the business package for $99, or the enterprise package for $149.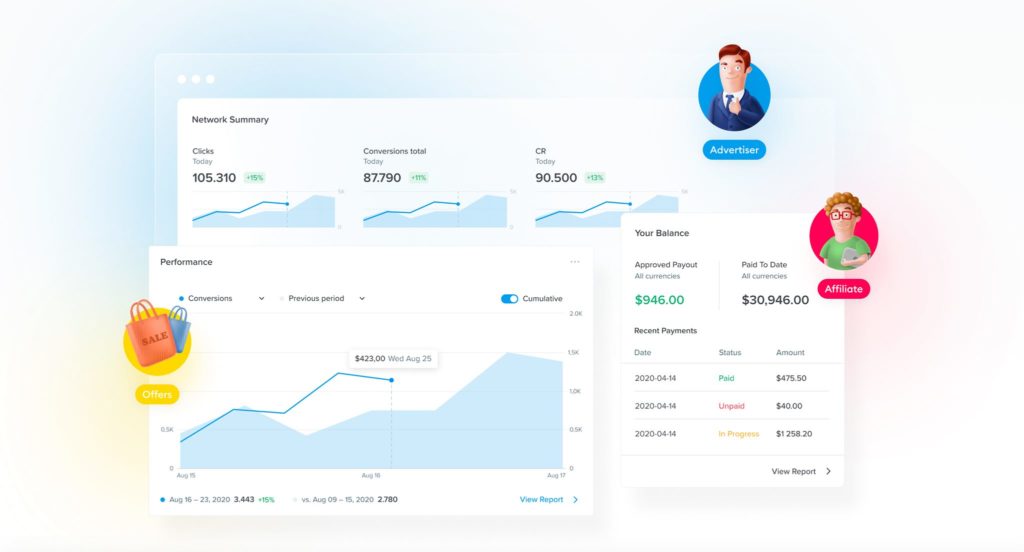 Scaleo is an innovative affiliate marketing software that can be used as an affiliate program or as a stand-alone platform for creating your own affiliate network.

It's a widgetized white-label affiliate marketing solution that offers full UI customization to fit your brand – from logo to color scheme. Eye-candy design with unbeatable functionality, a powerful backend with dozens of innovative features, including ultra-fast redirects, 10+ targeting options, custom notifications, and smart traffic redirection – you'll love Scaleo. Easy integration with: Google Tag Manager (GTM) for Cookies-based Tracking, Shopify, Woocommerce, Tilda, Wix, Big Commerce, Magento, CS-Cart, OpenCart, Squarespace, and many others.

Scaleo comes with an in-built Anti-Fraud Logic™ algorithm that helps eliminate and prevent fraud clicks and transactions in real-time.

Instant access to a 14-days trial; no credit card required. Plans are starting from $299/month.
4. Referral Candy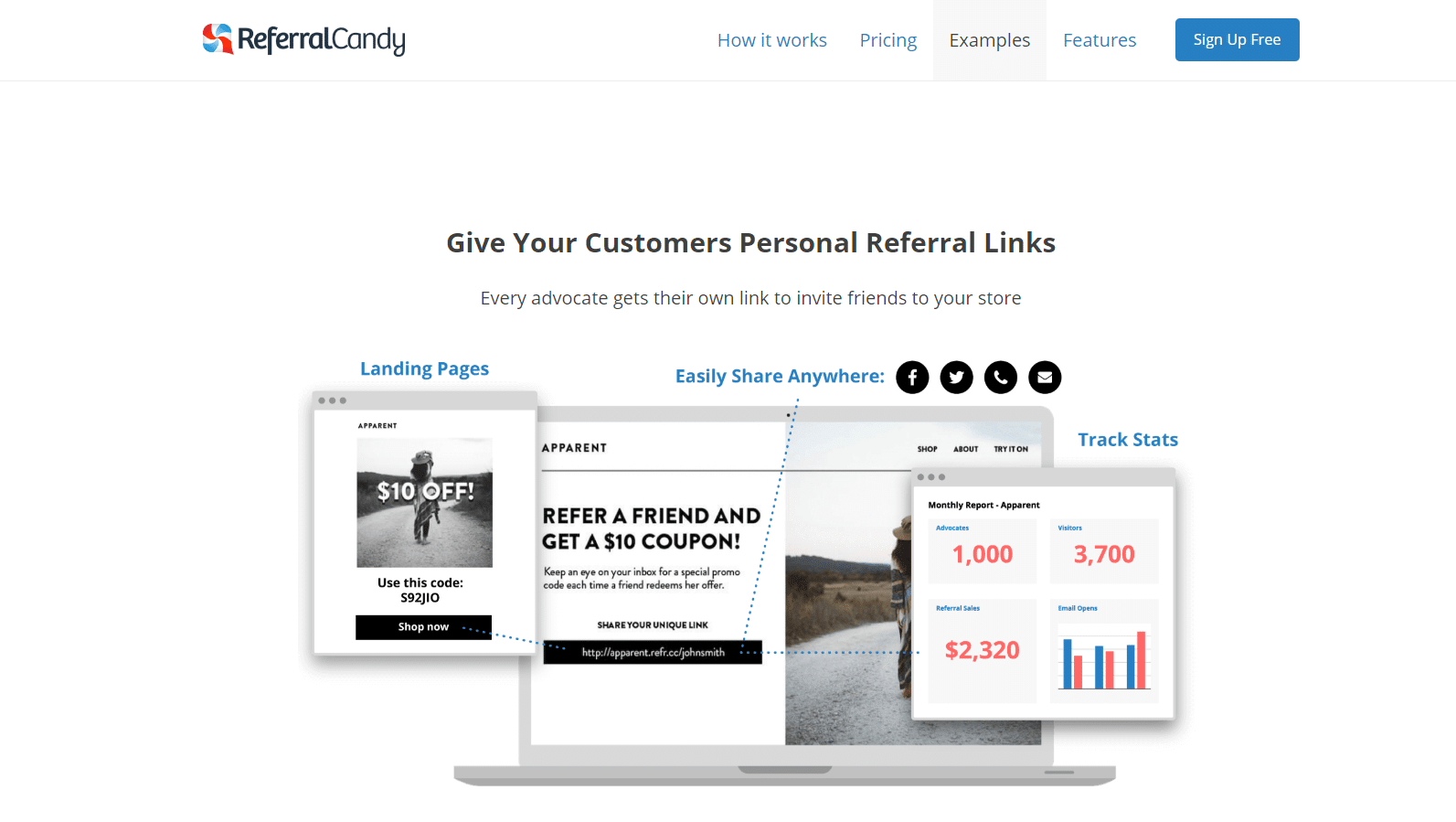 Referral Candy is another program that allows you to choose different ways to reward your affiliates. For instance, you can use cash, discounts, store credit, or free products.
You can easily create your own theme using your logo and banner. Then there are many widgets you can use to help promote your affiliate program.
For instance, you can use a small popup that gets advocates to sign up. Or you can embed a signup form into one of your webpages.
Then for customers, you can use the post-purchase popup that asks customers to refer their friends. The pricing for this program is $49/mo + monthly commission. And then for the enterprise, it's $3,999/mo (billed annually).
5. Innercircle
Innercircle will help you take your referrals to the next level. Not just asking for referrals but building a community of brand advocates based on your existing customers.
Crowdsource creation of content, collect reviews, and build social proof. This makes your referrals come from a proven source and much more relevant.
Choose from dozens of campaign templates, or start from scratch to meet marketing and product KPIs faster than ever. The platform will help you turn customers into loyal advocates, activate them as part of your inner circle, and reward them for participating – all in one platform.
As for the pricing, it starts from $99/mo for the startup plan, and 0% referral fee in all plans.
you can ask for a 14-days trial on their website to see results in no time.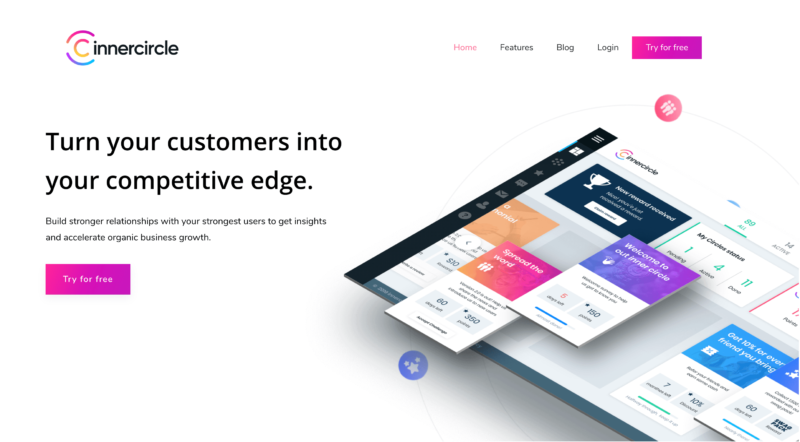 6. Viral Loops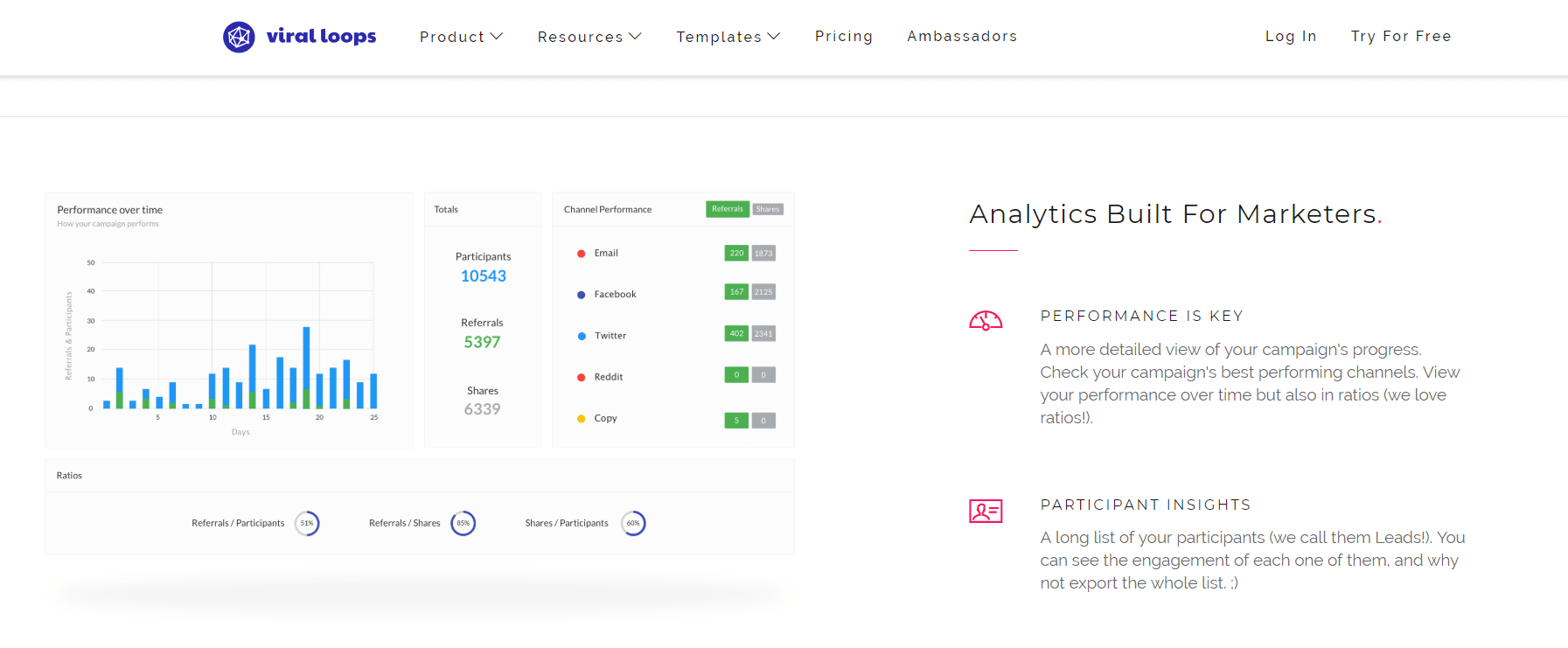 What makes this referral program unique is that you can use it in different scenarios. For instance, if you're a new company or planning to launch a new product, then you can use it to host pre-launch campaigns.
Then you can also take your social media presence to the next level with its viral giveaways feature. Of course, you can also use it for a traditional referral program as well.
You can quickly set up your program with its pre-made templates – no need to be a techy either.
It's simple to track the activity of your campaigns right from your dashboard. You're able to see the progress of your campaigns in real-time.
As for the pricing, it starts at $34/mo for the startup plan, $69/mo for the growing plan, and $208/mo for the power plan.
7. Refersion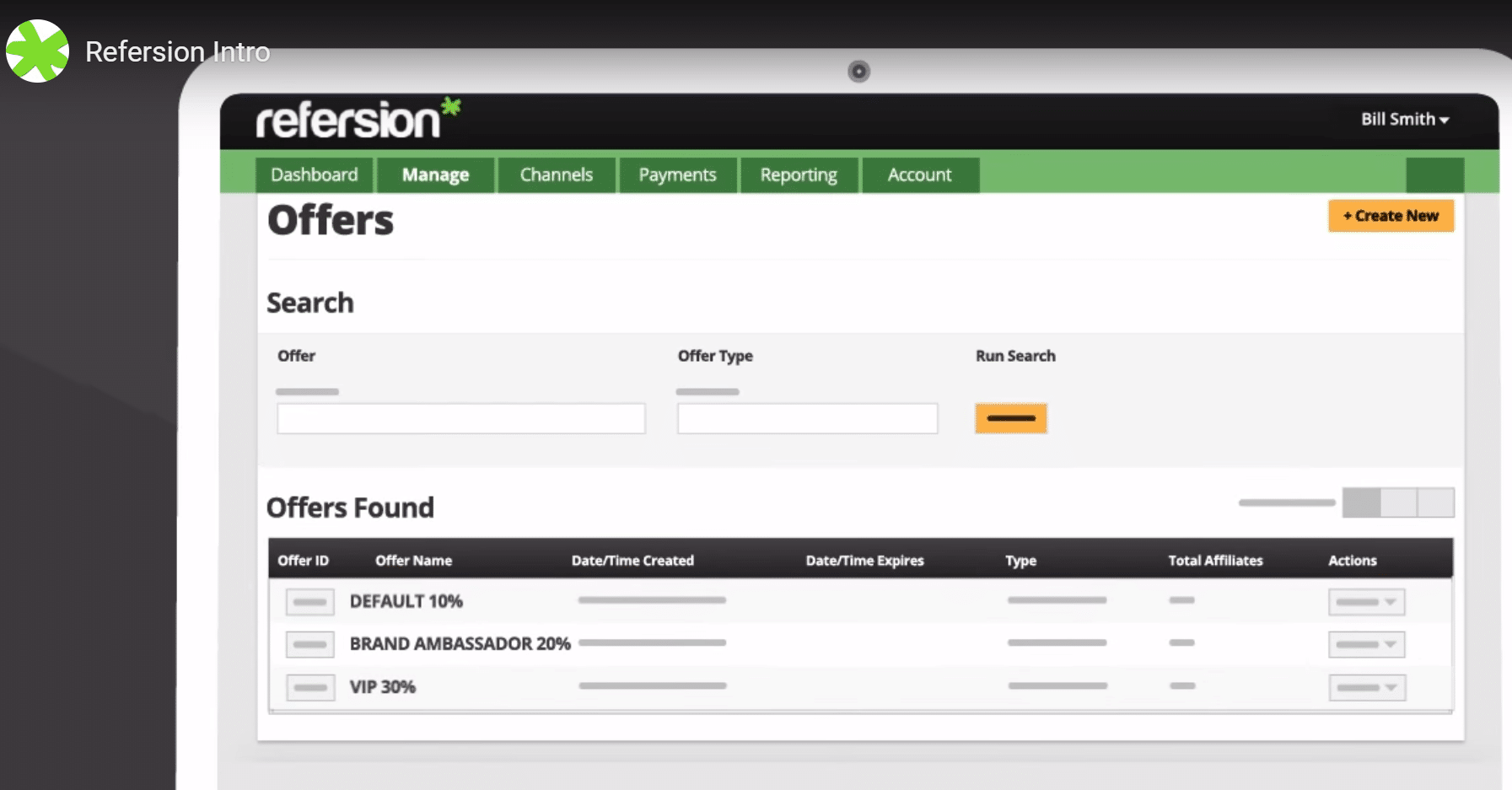 When you want customization for your affiliate marketing campaign, Refersion is the platform to try. For instance, you can create a unique commission structure and even implement custom features (with the help of a developer).
Then there's also custom reporting you can use to determine the success of your campaigns.
If you have multiple stores to track, you can do so quickly using the platform. To date, there are over 1 million affiliate signups, so it must be doing something right!
There are two plan options to choose from — $89/mo for the professional package and a custom price for the enterprise package.
8. EarlyParrot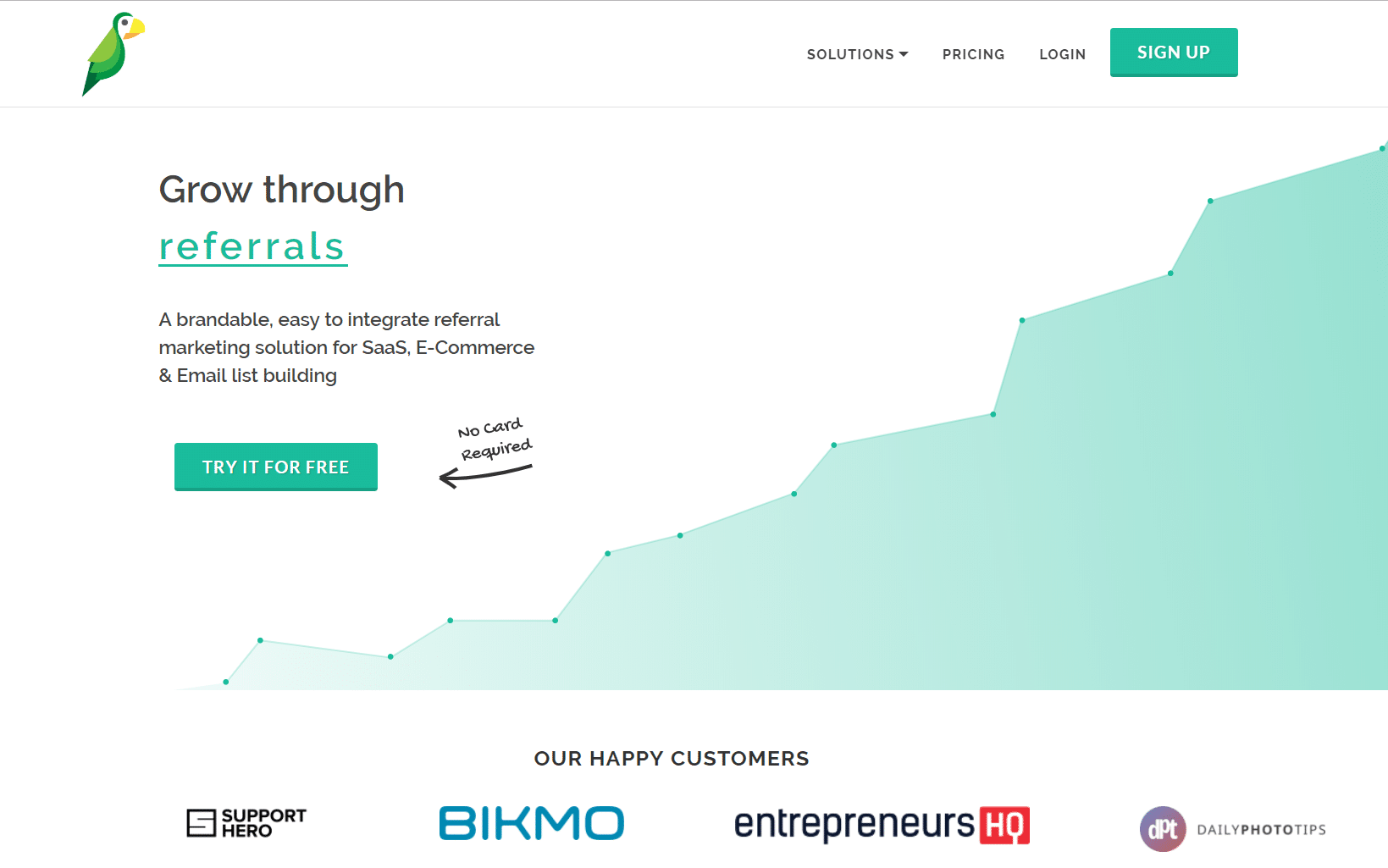 If you have an e-commerce or SaaS company or want to build an email list for your business, then EarlyParrot is a great solution. This platform is brandable, which makes it easier to promote your company.
It's easy to install and setup. Plus, it integrates with tools like Shopify, Drupal, WordPress, ConvertKit, Clickfunnels, MailChimp, and more.
The visual editor makes it simple to monitor, edit, and tweak your campaign. You can choose different reward options, such as a coupon code, secret link, account upgrade, or downloadable product.
You can try this platform for free, which comes with basic features. Then if you want to upgrade, you can pay $99/mo to unlock all the features, but with some limits.
If you want to remove the limits, then you can expect to pay $125/mo.
9. Tapfiliate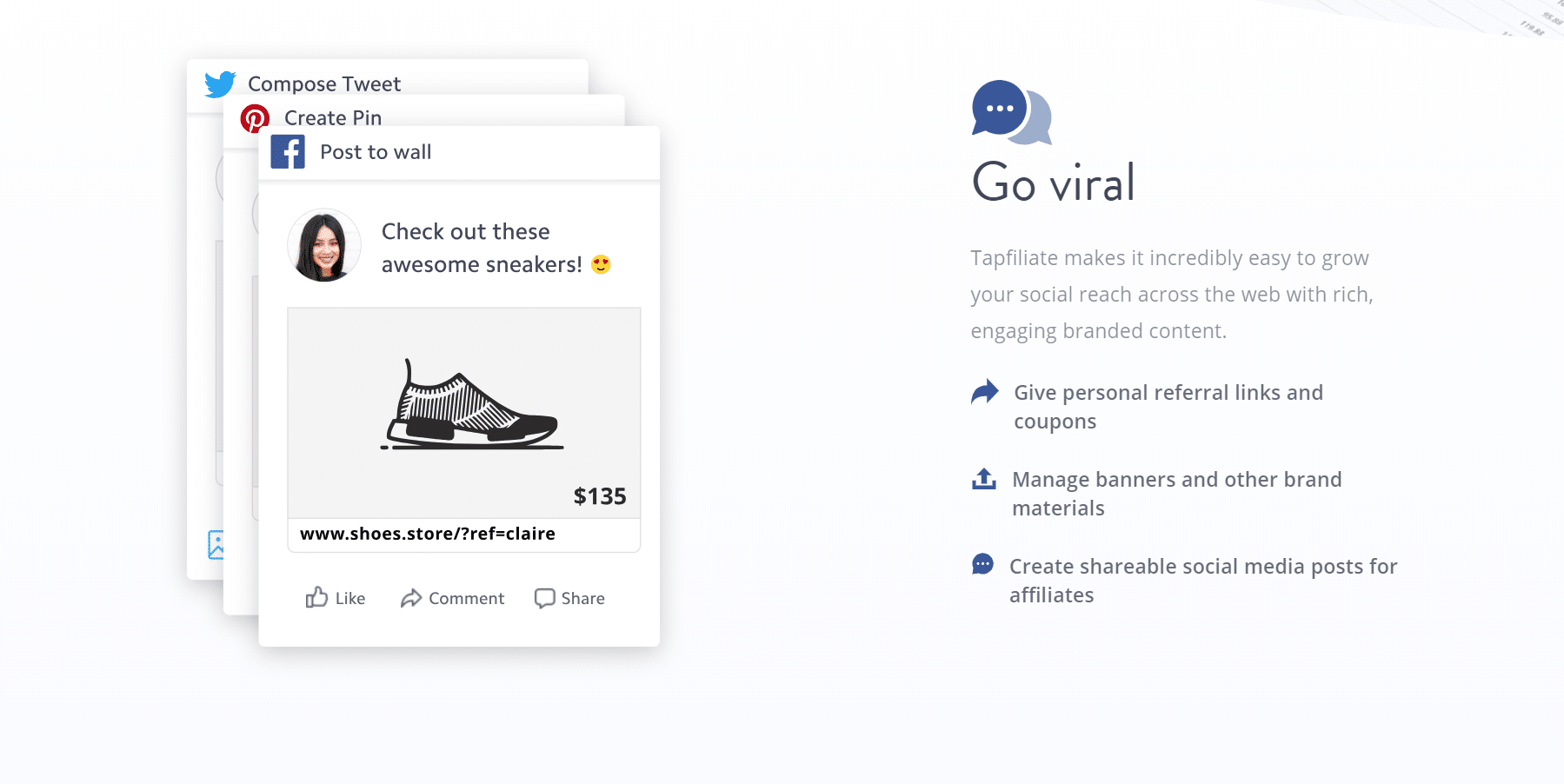 If you're looking for an affiliate program you can set up in minutes, and that offers 0% transaction fees, then try Tapfiliate. It comes with a host of features that can help drive affiliates for your SaaS or e-commerce business.
For instance, you can provide unique codes to each affiliate. And then reward them for their conversions. Then to help with promotion, you can use its enhanced social affiliate sharing feature.
This allows you to grow your brand and control your message using social content.
There are two packages to choose from — $69/mo and $149/mo for teams.
10. PayKickstart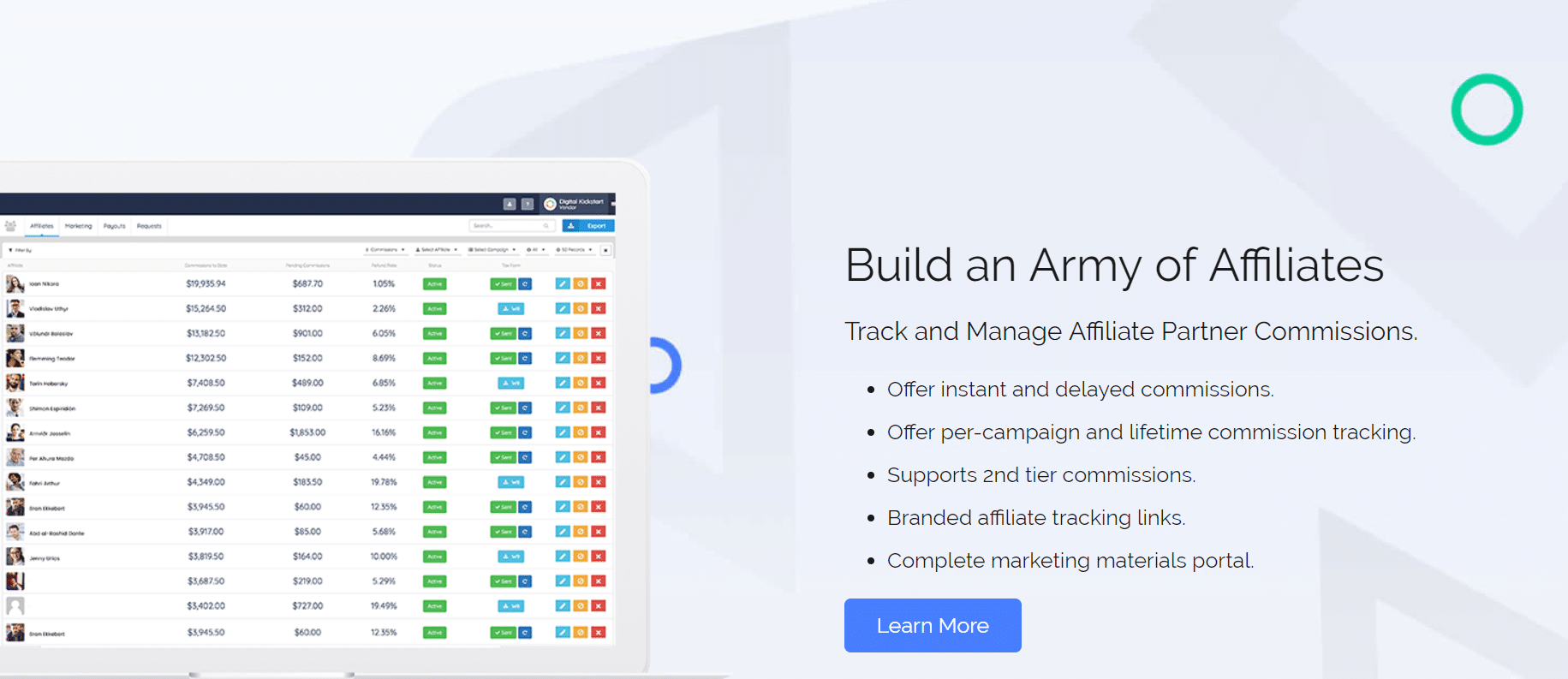 Entrepreneurs understand the plight of raising capital to start and grow their businesses. The key is to have the right tools to sell your products quickly.
PayKickstart is an exceptional platform for selling digital products, services, and physical goods. Most are up and running within minutes.
You can set up one-time and subscription packages. Want to offer a free trial before customers commit? You can do it all on this platform.
Other features include the ability to do paid trials and upgrade/downgrade memberships.
11. Affiliatly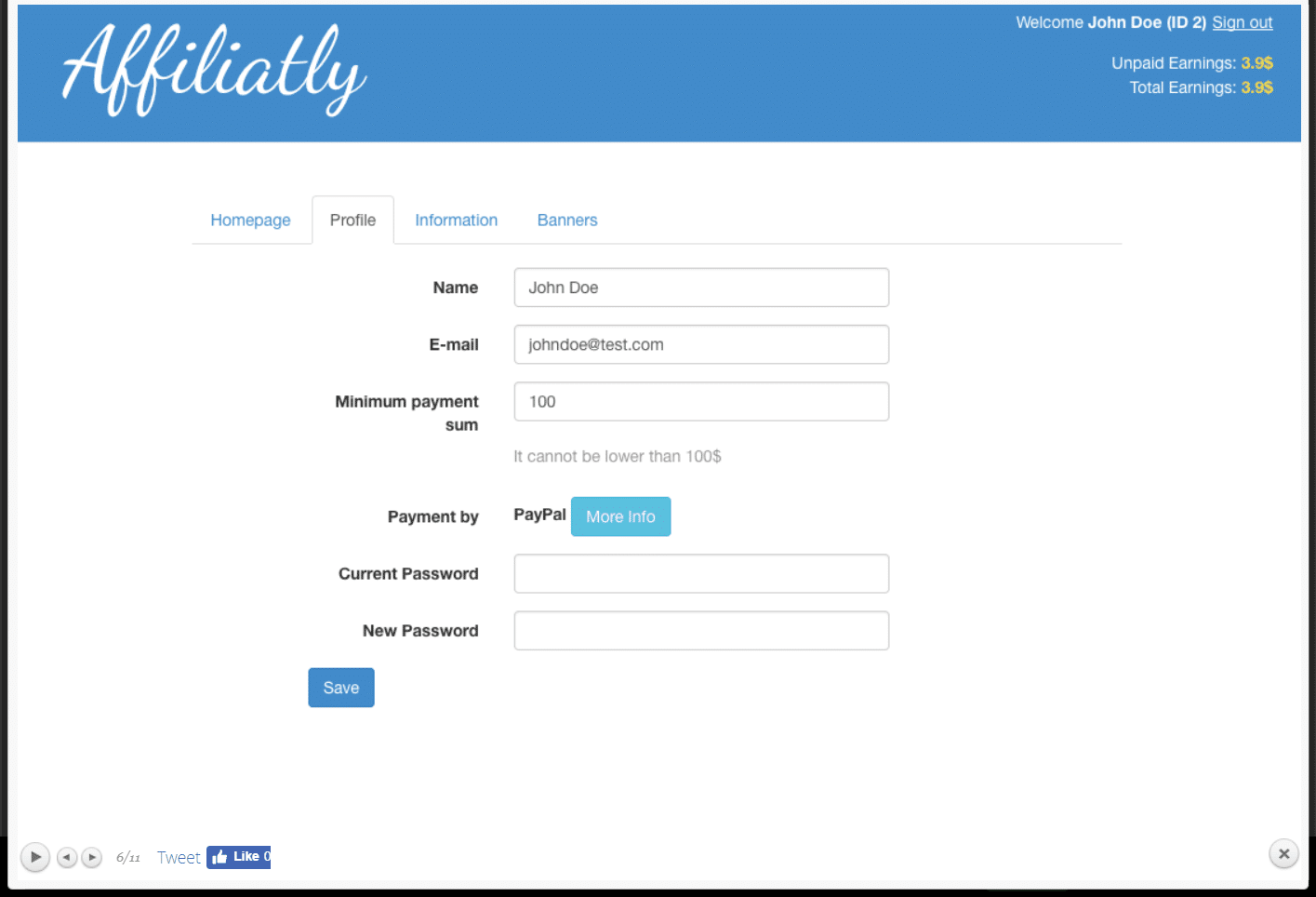 Affiliatly is an easy-to-use platform you can use to create, manage, and track your affiliate program. It's ideal for e-commerce businesses.
You can quickly generate links for your affiliates and then track their progress in your dashboard.
For instance, you're able to see detailed stats about visits and their earnings.
Then when it comes time to pay your affiliates, you can do so right through your panel.
You may also like the pricing, which starts at $16/mo for the starter package, $24/mo for the advanced package, $39/mo for the professional package, $59/mo for the Pro 1000, $79 for Pro 2500, and $129/mo for Pro unlimited.
12. Referral Magic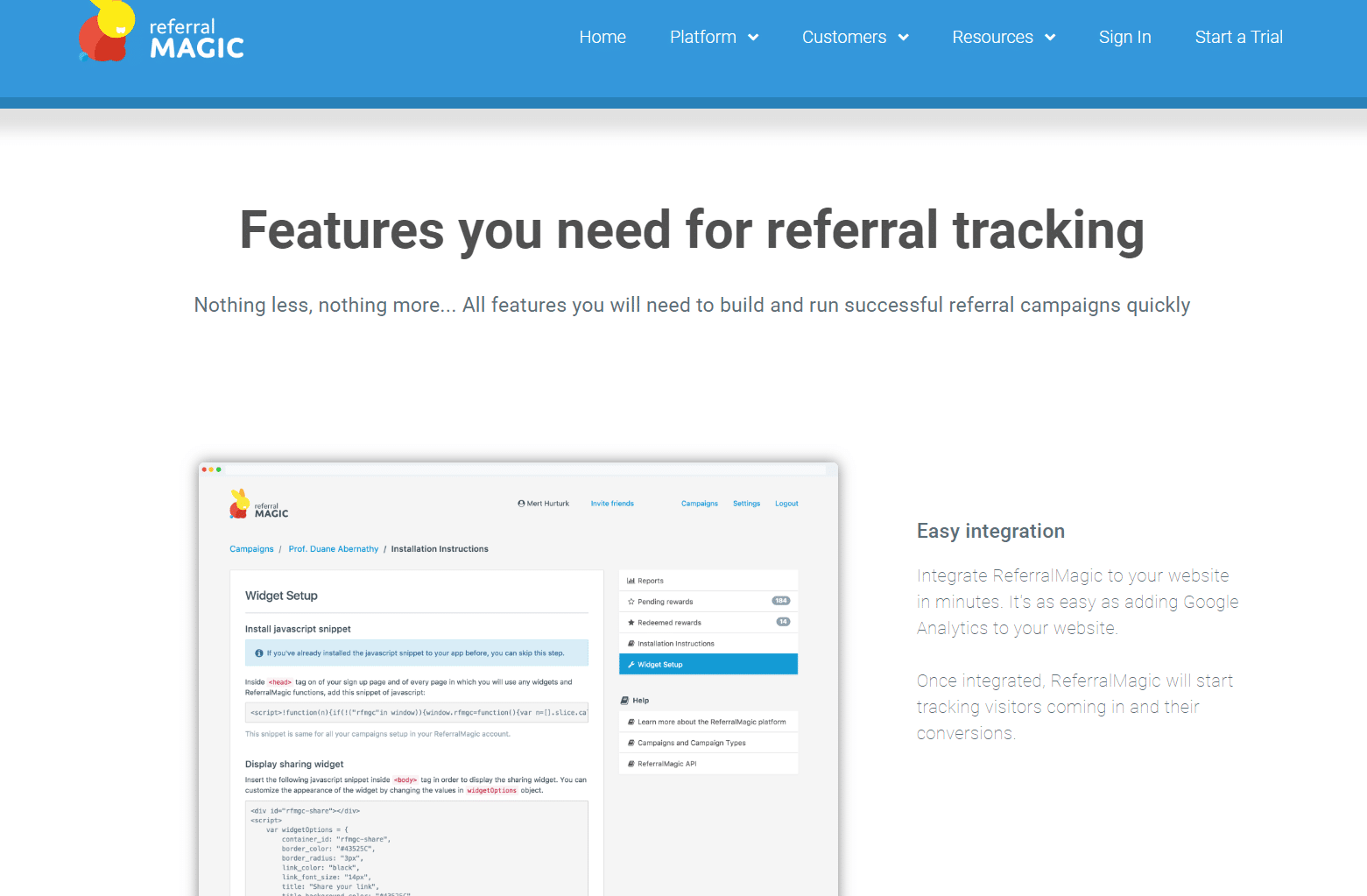 Referral Magic offers a way to integrate its platform into your website easily. It's ideal for SaaS companies that would like to track visitors and conversions easily.
It's also suitable for use in campaigns you're hosting on various platforms. For instance, if you're using social media to offer rewards for purchases and upgrades, you can track it all using Referral Magic.
The platform tracks all analytics in real-time, plus you get live reports for each active campaign.
The prices for plans begin at $99/mo, or you can save by paying annually at $999. If you want to have the platform on your server, then you can pay $2,997 one-time fee.
13. Invite Referrals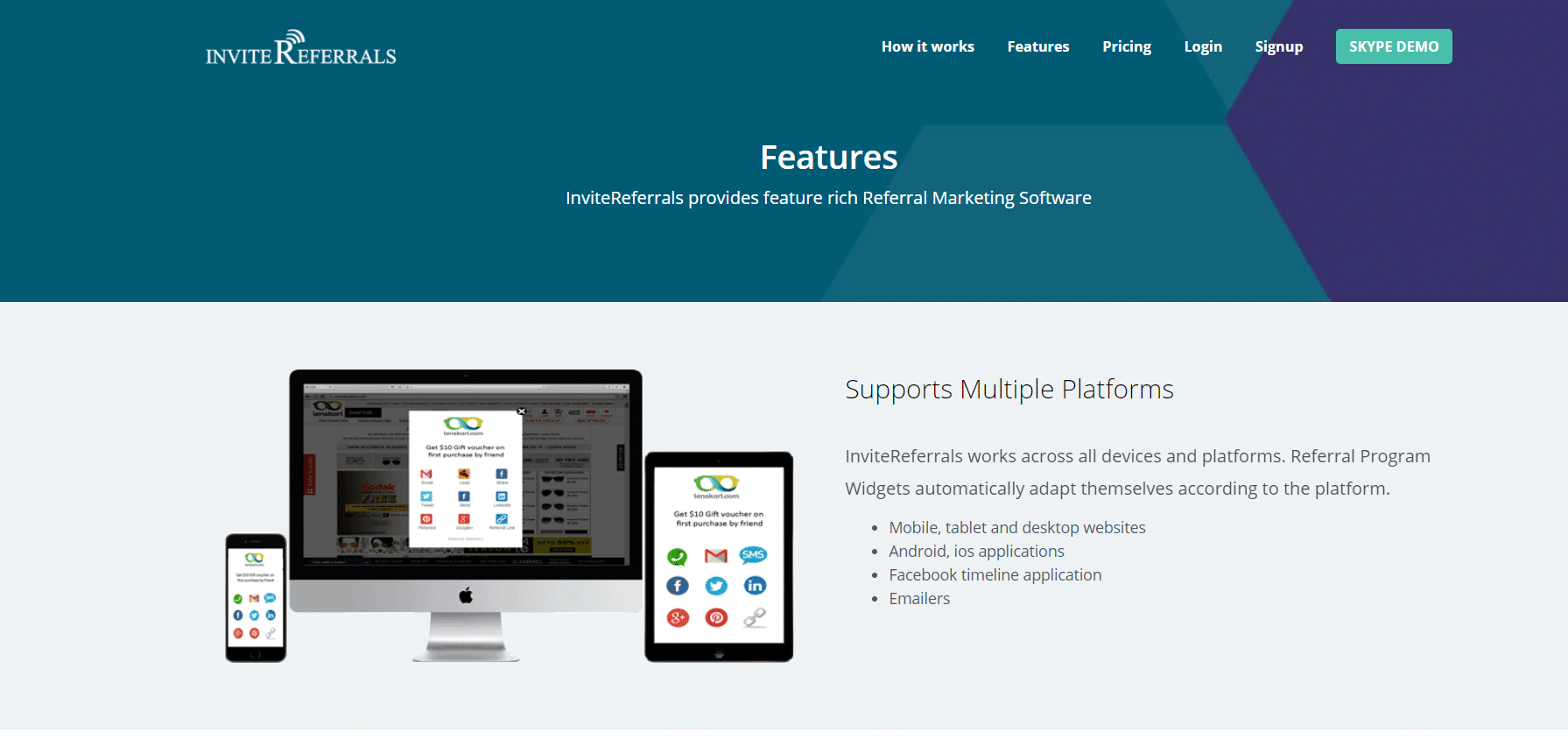 Here's a robust platform you can use to promote your referral program. You can easily integrate it into multiple platforms, including mobile devices, emailers, and the Facebook timeline app.
It comes with in-depth analytics that allows you to filter the data by each referral channel. This includes viewing the number of clicks, registrations, sales, and mobile installs.
No coding skills are needed to set it up. It comes with a WYSIWYG editor.
There are two plans to choose from: the basic plan is $79/mo or $99/yr, and the standard plan is $199/mo or $249/yr.
Finding the Best Affiliate Program for You
There's no reason you shouldn't have an active affiliate and referral program in place. The tools are available — you just have to know where to look.
This list includes a variety of options you can use based on your budget and needs.
Make use of free trials to see which of them is the perfect match for your brand. Then be sure to come back and let us know how it pans out for you!