The digital era started a long time ago, and given the number of different platforms and tools, it seems like it has never been any different.
Numerous teams behind these platforms are trying to keep up with innovations and set new standards.
Today, there are platforms designed to help you communicate with users, automate e-mail campaigns, create various items for websites, and much more.
Some of them include several different segments important for running a successful business, and these are the ones we will mention in this article.
Let's start now!

What is the best communication tool to consider
Intercom today has more than 30k customers including some extremely popular clients such as Shopify.
It is a CRP platform (which stands for Conversational Relationship Platform).
The main focus of Intercom is to help their clients to maintain communication with customers via:
Chats

Bots

Personalized messages
Website visitors can start a conversation just by clicking the chat icon. With Intercom, you will also be able to track their activity on the website and be the one who will get in contact with them and ask if they need any help.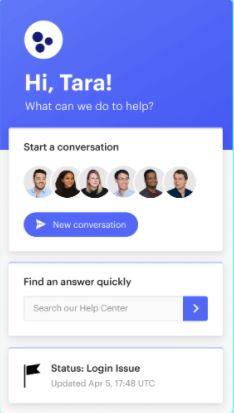 For example, you can set your message to show up when a visitor spends a certain amount of time on a certain page of a website.
If you are not able to respond at that moment, visitors can leave their e-mail addresses in the field in chat. In that way, as soon as you become available you can get back to him and provide desired answers. Your conversation can continue via e-mail or SMS.
Replies will end up in your team inbox, so all of your team members can be up-to-date with any conversation and know exactly what is happening.
As a user, you can see live profiles of your visitors with important information on your dashboard. It includes pictures, names, locations, and the last page they visited.
Your conversations are saved, so you can get back to them any time and track everything. Re-activate customers by sending outbound messages.
When you collaborate with your team, you can leave notes for every customer. Your team members will have all the most important information about a certain visitor.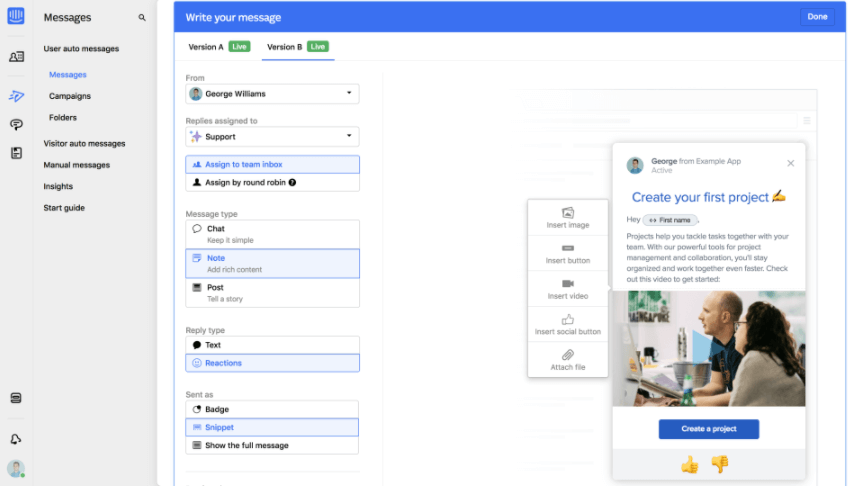 You can also track who of your team members is busy at the moment. That will help you to assign tasks to the available colleagues.
Offered features:
Targeted outbound chat

Team inbox

Saved replies

Ticketing workflows

Team performance reporting

Help center

Integrations
Pricing: Intercom offers different plans so you can see which one is the best solution for your team. Subscriptions start from $39 per month.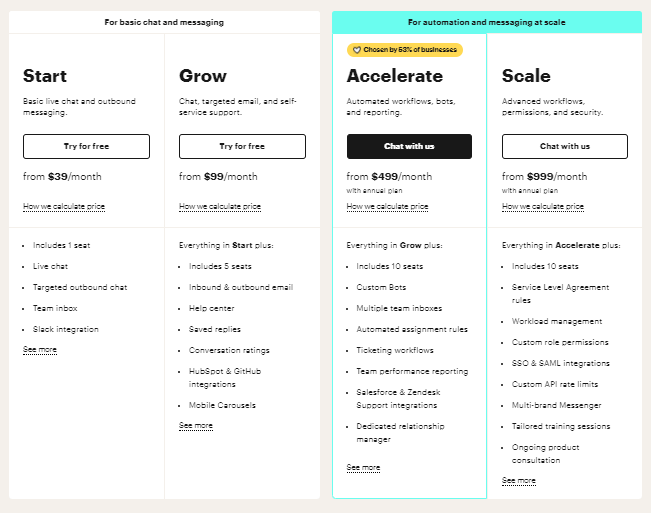 Crisp is a platform intended for messaging with your customers that counts more than 200k users.
You can collect feedback, retarget customers, and use bots to automate your sales funnel.
Crisp inbox can be used as a multiple channel inbox. All messages from Facebook Messenger, Twitter, email, SMS, and other channels can be in one place.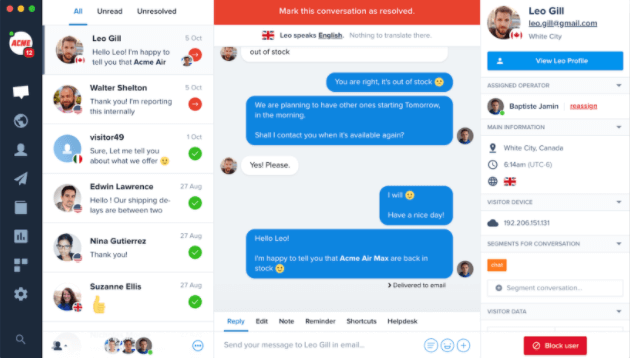 This will make maintaining communication with customers a lot easier and save you time.
For every message you get, you will receive a notification in real-time, so you can get to your customers right away and get a better response rate time.
All of your received messages can be categorized by using custom filters. This will help you to achieve a higher level of organization.
Crisp even allows you to talk to your customers via live video. It is a nice touch to show people that you are available to them. Human-to-human contact is important in building trust and credibility.
This platform collects information such as visitors' IP, language, location, and more.
You have full access to a customer's history, which will help you to give them more in-depth answers.
Offered features:
Live chat

Chatbot

Shared inbox

Knowledgebase

In-app messages

Integrations
Pricing: Crisp offers a free package and two paid plans to choose from. Every plan includes a trial, also.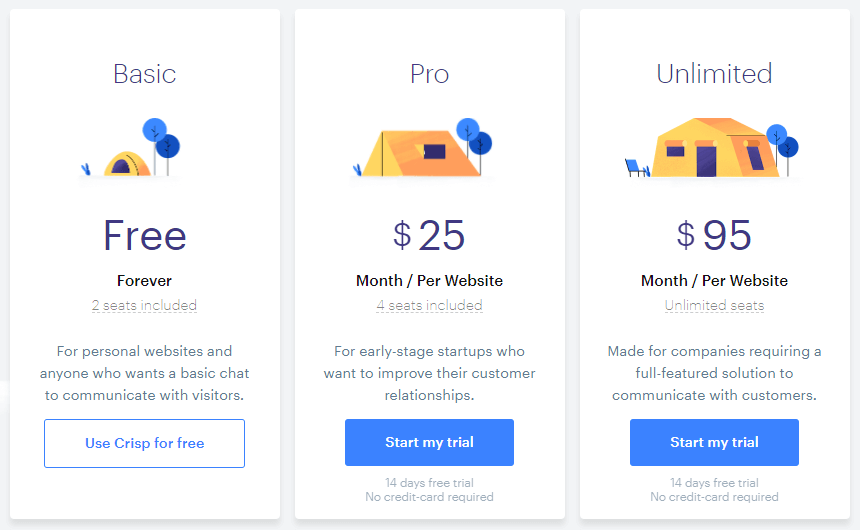 User.com is another platform intended to help you with marketing automation. You can use it no matter if you run a small business or an agency.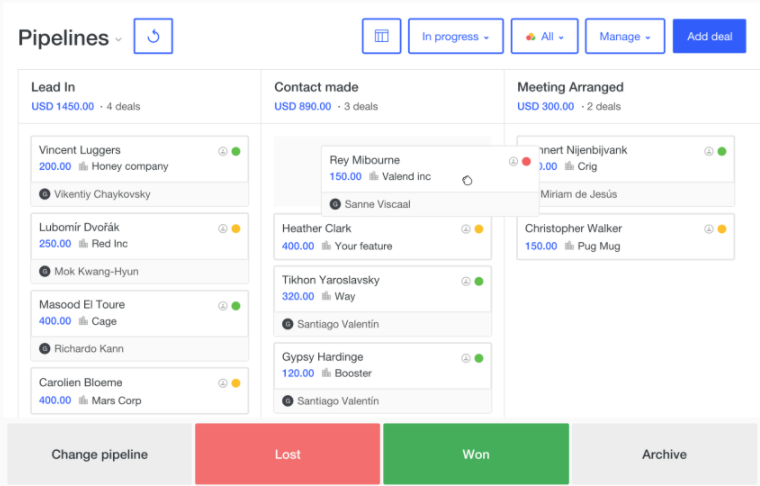 This platform also collects data from every visitor that enters your website.
Communication with clients can be realized via:
You can also send push notifications and use dynamic page content.
User.com also offers the ability to create pop-ups. If you are looking for an all-in-one solution for engaging pop-ups, then you should try out Poptin.
Thanks to analytics and data, all performances of team members can be tracked and analyzed.
It also offers a knowledge base covering different topics. If you want, you can mark only those modules that are important to you at that moment.
If you run a team, User.com can be a place where you will combine onboarding, scheduling team meetings, discussing negotiations, and more.
All of your collected data can be shared with each member of your team.
If you want to run your business on the go, User.com provides a seamless transition from mobile to desktop and vice versa.
Offered features:
Live chat

Chatbot

Push notifications

E-mail marketing

Scheduling options

Analytics

Integrations
Pricing: User.com has a free plan and three paid plans. Based on the options you need, you can choose the right package for your business.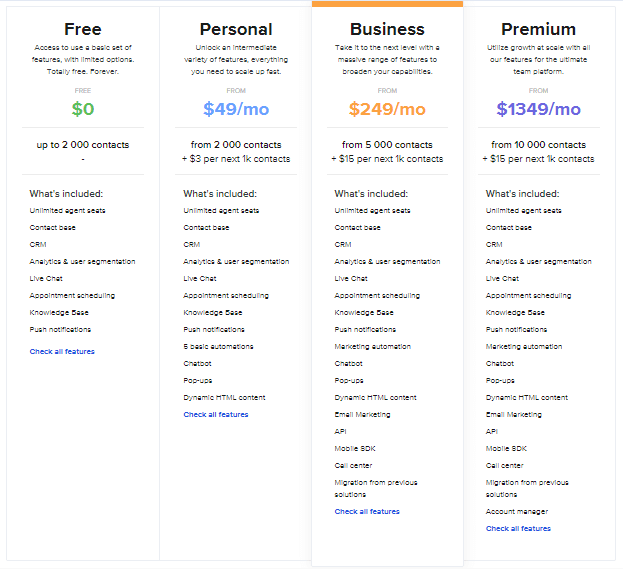 Basecamp, Buffer, GrubHub, are just some of the clients that gave their trust to HelpScout.
No matter how big your team is, you can use Help Scout shared inbox and provide your customer with a quick personalized experience.
Help articles can be embedded in your website, so visitors wouldn't need to leave a website to find the answers they are searching for.
Thanks to live chat, people can start a conversation in a second. If you are not available at the moment, they will be redirected to e-mail. When you return, you can get back to them immediately.
Help Scout includes reports. Every data about your team will be available at any time, so you can keep everything on track and analyze results.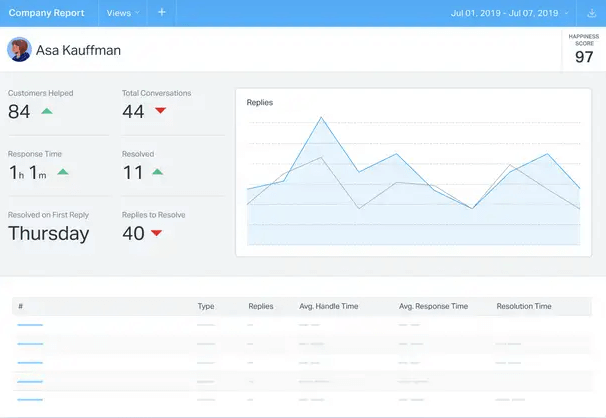 With more than 50 integrations, you can make a seamless workflow easily.
In order to get the most of Help Scout, they are organizing pieces of training and classes where you can attend and learn how to achieve more.
If you run an eCommerce business, you may use this platform to present your products, add descriptions, categories, and more.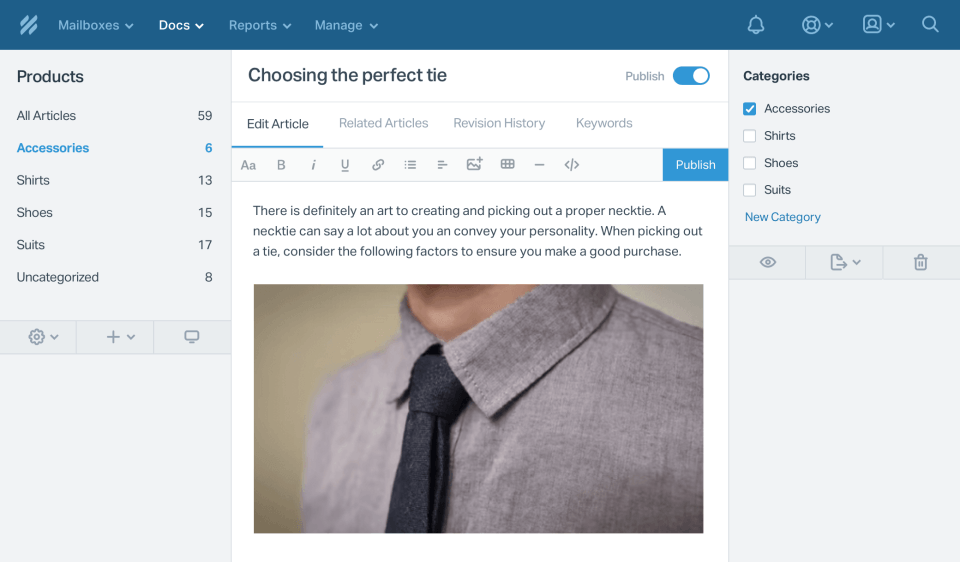 Source: Capterra
Blogs, playlists, training, and webinars are all very important parts of using Help Scout.
Offered features:
Live chat

Shared inbox

Knowledge base

Reports

In-app messages

Customer management

Integrations
Pricing: Help Scout offers three plans to choose from, including a custom plan for companies.
The Bottom Line
After the introduction of these 4 platforms, you may notice that they are all intended to maintain communication with the users, but also that they have some other important features to maximize what they provide you with.
Maintaining communication is crucial if you want to build a loyal customer community.
It is also an important part of reliable customer support, which is very important nowadays.
You should keep in mind that today the focus is on the customer, not on the product or service.
In this regard, the use of such platforms can make your job much easier.
Now that the features of each of them are offered but also the price of their use, it will be much easier for you to choose that one platform that will bring the most benefits to your business!