So how does a business grow anyway? Because of a good quality product or service? Or maybe through the lowest price on the market? Perhaps because it is unique?
Well, it is no secret that business is growing and increasing because of the offer it makes. Identify the customers` sore spots, aim straight to the hearts, and shoot them with the perfect solution to their problem.
The process of aiming and shooting is exactly what the marketing industry takes care of, and in the 21st century, this is already Internet marketing.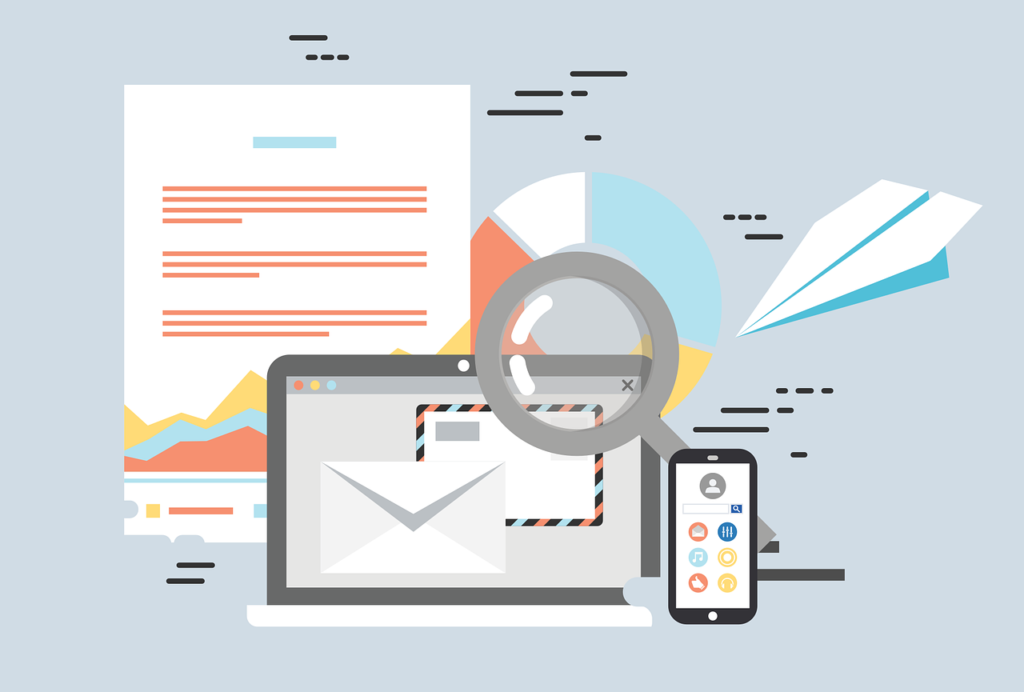 Internet marketing requires a huge investment in terms of time, money, and intellectual resources. Such a large amount of information, data, and various statistics, as well as countless changes and adjustments to circumstances, are difficult to keep in mind and not even in a notebook.
Many people are praising and trying to encourage marketers to use various AI-based tools, but we'll put it simply that you need these tools not just to do better, but to have enough force to survive in today's aggressive competition. Using AI tools is not a privilege, it's a vital necessity. In this article, we discuss the sectors of marketing in which AI tools are already being used, as well as their best representatives.
So where does marketing start?
Marketing starts with SEO.
Optimization for search engines is essential to make the business visible to the average Internet user. The task of marketers is to make sure that when a client makes a simple request, it is your offer that catches his eye. It should not just flicker, the customer should linger on it, or better click on the link and then proceed to the purchase of goods or services.
Best AI-Based SEO Tools
Frase.io
Frase.io is a multifunctional SEO tool based on artificial intelligence. The algorithms of this tool help save an inconceivable amount of time optimizing search queries and general content creating when it comes to researching a topic and finding the necessary information about the competition. Also, this advancement tool has algorithms in its arsenal for both content creation and promotion analytics.
Whereas traditional competitor research forced optimizers to study the best examples of competitive content manually, this AI software development makes it possible to do it quickly and thoroughly.
A nice feature of this tool is also the ability to recognize users' voice queries to use this information in further adjustments and optimizations.
Morphl.io
Morphl is AI software development that helps not only to find the right keywords for content optimization but also understand what is the message behind user's queries including voice queries. This tool offers 8 different machine-learning models that are most useful for Retail Businesses.
With Morphl you can optimize such models as shopping stage completeness, cart abandonment, customer LTV, customer search interest, customer segmentation, churning users, product recommendation, and next order value.
The unique abilities of this software development allowed the business owners to carry out a merging operation with another giant, Algolia. Algolia, in turn, offers solutions for large businesses and appreciated the capabilities of Morphl.
No wonder, because the tool divides all user search queries into 4 categories: just for information, location search, transaction queries, and comparison queries. With this information in hand, you can optimize all content for specific purposes and achieve insane results.
Brand24

Brand24 is a comprehensive media monitoring tool. Thousands of businesses of all sizes use Brand24 to track and analyze online discussions about their brands, products, and rivals. Brand24 allows its users to keep track of what's being said about their companies on the internet.

Brand24 gathers publicly available information from social media platforms such as Facebook, Instagram, Twitter, and other online communities. This tool can be used for online reputation management, hashtag analysis, customer feedback tracking, and marketing campaign analysis.
Best AI-Based Writing Tools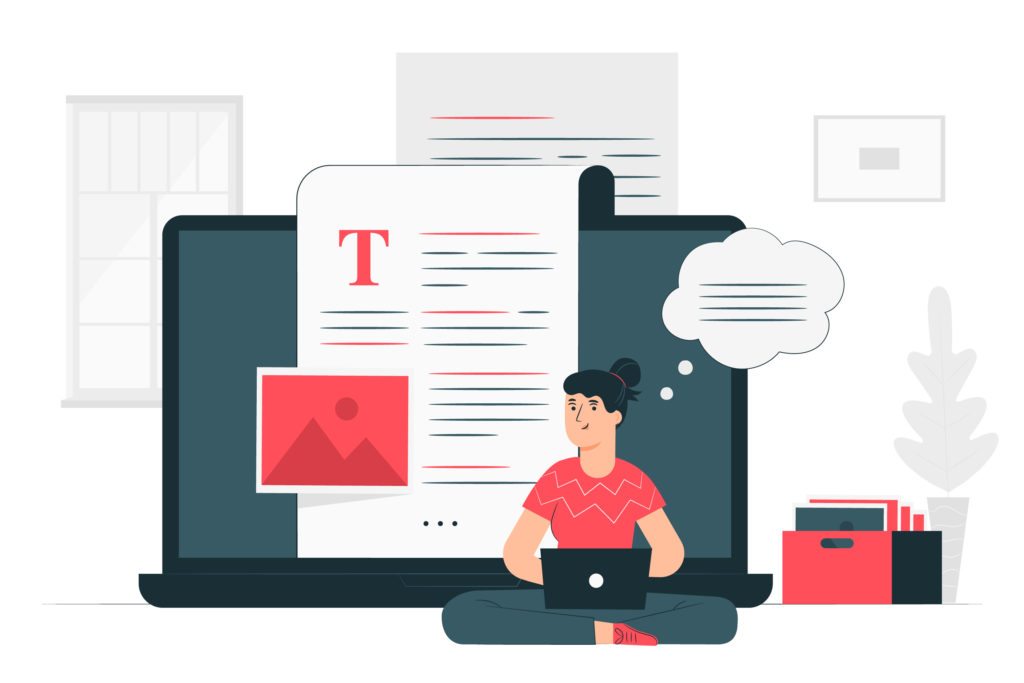 Certainly, today's writers, copywriters, and translators use software solutions to speed up their work processes. Good old-fashioned manual labor has been around for years when it comes to quality until the era of Google Translate has been replaced by AI products.
Thanks to AI engineering, authors can focus on the quality of text rather than its length and grammatical correctness. After all, what is the main purpose of written text content? To make the potential customer resonate with the business proposition, to say "me too!" rather than just pass it by.
Even if you haven't used these tools before, we highly recommend giving them a try.
Deep L
Deep L is a revolutionary product in the field of machine translation. It's intuitive and easy to use, and what's more, it's free for the regular user. It can be accessed online if you are only interested in translation or buy the PRO version to integrate the program into your website or application.
Artificial intelligence in the software allows you to translate large amounts of text from various fields without losing their meaning. And the glossary allows you to correct the words directly in the text of the finished translation online, which is incredibly convenient and productive.
Thanks to this service, translators and writers can increase their efficiency up to 10 times.
Grammarly
This service helps cut the time it takes to proofread and correct large amounts of text thanks to AI algorithms. Grammarly's software uses machine-learning, deep-learning, and natural language parsing to make the text as readable and as close to natural as possible.
As an Artificial Intelligence assistant, Grammarly is available online and offline on many devices. It's also easy to integrate into existing apps, such as a Google Chrome extension.
Is Grammarly any different from the Word fixer? Absolutely. After all, it doesn't just correct everything misspelled. In addition to grammar and punctuation errors, Grammarly recognizes more complex issues such as tenses, abbreviations, modern terms, and style of speech.
Best AI-Based Banking Tools
Using technologies with integrated Artificial Intelligence helps financial organizations increase annual profits 80% faster according to a study conducted by Enterprise Strategy Group and Oracle. Software tools reduce errors in financial departments, increase productivity and efficiency, and make banking more accessible to users. As far as Artificial Intelligence technology is concerned, the banking industry is actively using AI chatbots, for example:
Coin by JP Morgan
Even the name Coin is short for Contract Intelligence. It is an innovative financial program that is based on machine learning.
So far, this program has helped the bank reduce errors in servicing loans, as well as significantly reduce the time it takes to check paperwork. Artificial Intelligence algorithms allow collecting information about the client from various sources, making a thorough analysis including NLP.
Virtual Assistant Erica
Bank of America's Erica is a combination of a chatbot and an AI-powered virtual assistant. It helps customers get answers to all their questions about their bills and accounts.
Of course, these tools are yet owned by individual companies, but they will be a major boost to the development of electronic banking, and it won't just be about payments. We are standing on the threshold of a huge transformation.
Special AI Tool To Increase Brand Loyalty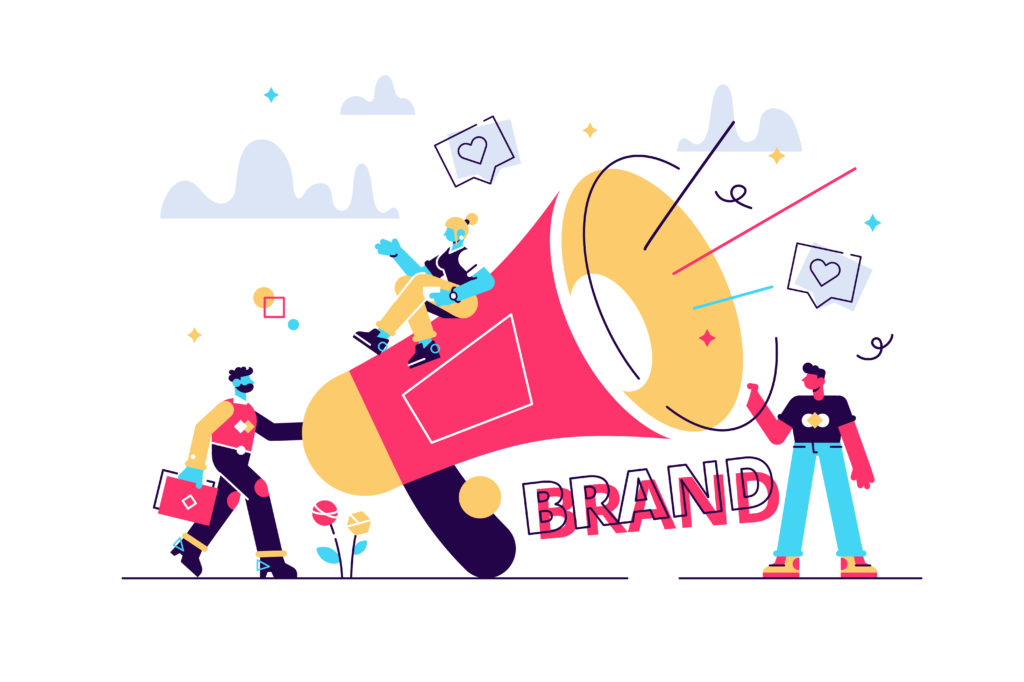 Chatfuel
This is also a chatbot framework in its way, but its focus is on Facebook and Telegram. These platforms are very important for business development, inside them such chatbots can understand and respond to requests due to the ability to recognize natural speech. They operate 24/7, which is very convenient when you don't cope with a huge amount of queries.
Chatfuel requires no special programming skills to integrate and configure. It is a tool with a large number of plugins and detailed statistics.
Yotpo
Yotpo is a great commerce tool that aims to increase conversions by collecting all the comments, publications, and reviews about a product or brand that is out there. Business owners can integrate the service with third-party platforms where customers pile up en masse, such as Facebook, Twitter, and Google Seller Rating.
Yotpo's tool allows you to interact with customers, manage reputation and attract repeat customers.
Howler AI
This tool helps polish the brand's PR campaigns. Brands can generate campaigns and delegate them to experienced journalists and writers who are in the Howler database with starting prices from $150.
NetBase
It's an AI tool that allows brands to interact with their audiences in real-time. The NetBase system tracks any interaction with a name helps collect analytics and makes publications.
Instead of manually spending huge amounts of man-hours, such an AI tool does the job in minutes. Today, NetBase is popular with big brands like Tesla, Uber, and world-famous clothing brands like Zara.
Conclusion
To summarize all of the above, these tools are designed to get the most out of a business, which means increased profits, reducing costs, improving customer service, spreading the business to more distant territories, and expanding the sphere of influence.
In today's world, artificial intelligence has moved beyond fantasy movies and books. It is now being used as a tool to speed up many tasks that once took a lot of effort, time, and money.
Based on AI evidence, huge amounts of data can be processed to make important decisions regarding the effective development of a business. Strategic decisions, marketing automation, data security can now be entrusted to innovative technology solutions.
Author's BIO:
Louis Sawyer is a professional writer, editor, and web design expert. She loves writing about technology trends, web development, mobile games, and business issues. Also, Louis works as a proofreader at Computools.