Don't we all dread the day when the C-suite executive in our company asks D-question, 'What is the conversion rate for the month?'
The heartbeat quickens, and as we gulp our words, we wish the moment was over.
What if instead of dreading this day, you were excited for it?
No, it's not a far-fetched dream; you can do it!
Higher conversions>>Higher sales>>Higher revenue>>Higher customer acquisition and retention
This is the dream of every brand, and through this article we are going to take you through a journey that will help you convert that dream into a reality.
Are you ready?
Let's dive into it!
What is conversion rate, and why does it matter?
First things first, to drive higher conversions, you need to know its actual meaning and why it's so essential for your company.
Conversion rate is the percentage of users who completed the desired action. This may be one or many ranging from a website or an ad click to an email response or product purchase.
The conversion goals vary with a company's business goals and objectives, which may or may not change over time.
The conversion rate can be calculated by dividing the total number of conversions by the total number of visitors or audience size.
For example: If X brand targeted 15,000 people for a Facebook Ad, out of which 500 people clicked on it, the conversion rate would be 3%,
500/15000= 0.03 or 3%
Why is it important?
Conversion rate is an important metric of analyzing the effectiveness of your marketing plan, it conveys:
How well your website, app or ads are performing

Where do you get your most conversions from

Which marketing medium and channel you should focus more on

How well people are giving in to your Call-to-action (CTAs)

How can you improve your conversion rates
If you analyze and study your conversion rates well, you can devise a strategy and ways to improve it for better results.
Across industries, the average landing page conversion rate was 2.35%, yet the top 25% are converting at 5.31% or higher.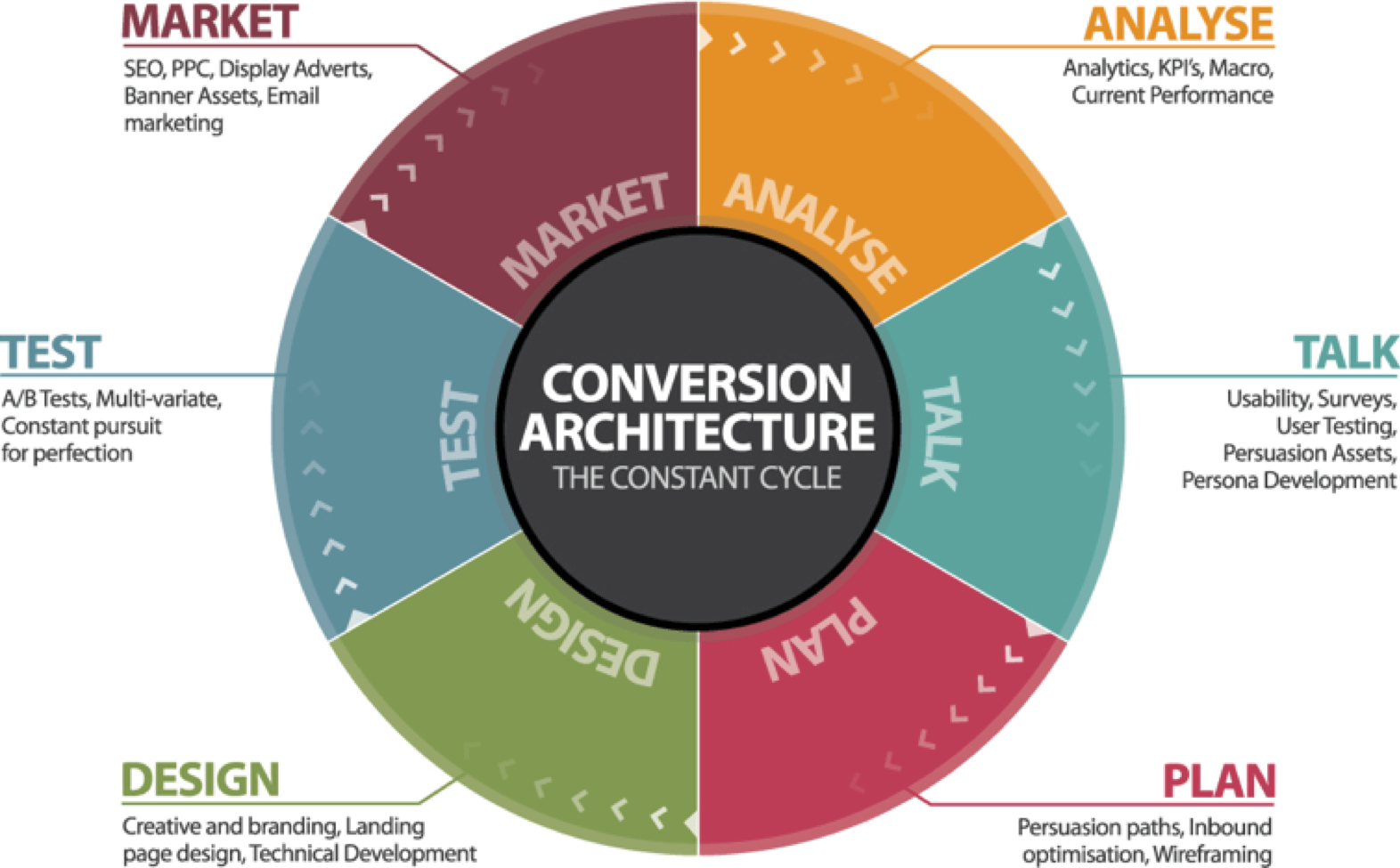 So, you need to hack into and analyze your marketing efforts to crack a high conversion rate for your company,
How?
Let's get right into it.
How can you track conversion rates?
There are several ways and tools through which you can track your conversion rates, let's understand the best ones:
1. Heatmaps
Heatmaps are a visual representation of user behavior and action on your website, displayed through graphs. It shows where and how your users spend time, and how you can improve it.
These problems detected by Heatmaps can be a contributing factor in your low conversion rate because let's face it, we want our website to be perfect or nearly perfect at least.
Here are some things generally identified by heat maps that may hinder your website conversion rates:
Confusing navigation

CTA placement

Poor mobile website optimization

Messy landing page
Read more about heatmaps and how to use them for improving your conversion rates here.
2. Google conversion tracking
When you run ads with Google, it lets you set up a free conversion tracking tool for tracking conversions along with your ads.
We know that the number of clicks is not an effective measure to analyze the success of our ads and so to optimize our efforts, achieve a good ROI and justify our Ad spend, we need to track them.
This tool shows you what happens after people click on your ads, focusing on the action they take. It depends on the conversion action decided by you, and the desired action you want your users to take.
It can be:
Website actions – purchase, sign-ups, and other CTAs

Phone calls – calls made directly from your ad

App installs

Local actions
It can be very beneficial in understanding user behavior to guide your future strategies.
3. Session recording and replay
Session recordings are a great way to gain insight into how your users navigate through your website. These are mostly recordings of the user's real actions on the site across clicks, scrolls, page shifts, and taps.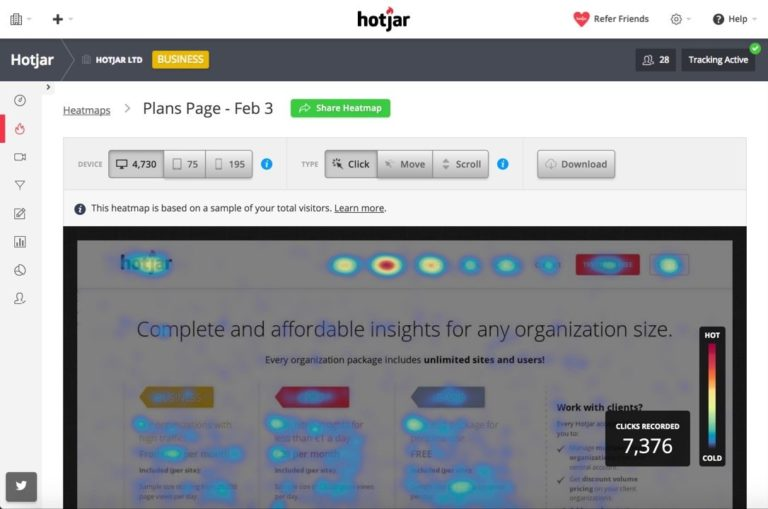 It's almost like being the person scrolling yourself and can help you understand user behavior, what you can improve, how you can do it thereby, increasing conversions.
Discovering if your CTAs have the correct placement, if the users are taking the desired action or what makes them leave the website, can substantially help you make improved decisions in terms of conversion rate optimization.
Refer to Hotjar's ultimate guide to session recording to learn more about it.
4. Google analytics
Google analytics allows you to track your conversions based on the goals set by you, these could be both macro and micro goals.
For example, if you're a software website, your conversion may be a free product demo. So, every time someone visits your site and takes this demo, the conversion gets recorded and you can see it in Google Analytics to calculate your conversion rate at the end of the month.
5. Customer surveys
When you analyze what's causing a low conversion rate, rather than assuming, what if you could get the answer directly by the user?
Customer feedback and surveys are a great way to get sophisticated feedback from your users, one you can work on without testing and analyzing.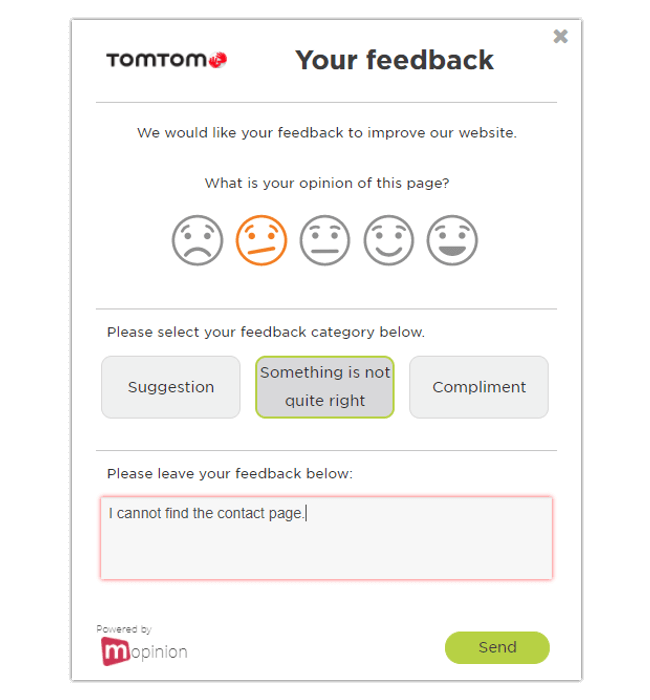 This can be done by including a feedback form on the website after a purchase.
Here are some questions you may want to add:
How would you rate our website/app on a scale of 1-10

What feature did you like the best

Do you wish we had something else

How can we improve your experience
These questions can be multiple choice or opinion-based as per your data requirement.
Pro-tip: when analyzing data, consider leveraging big data analytics software if there are large volumes to go through.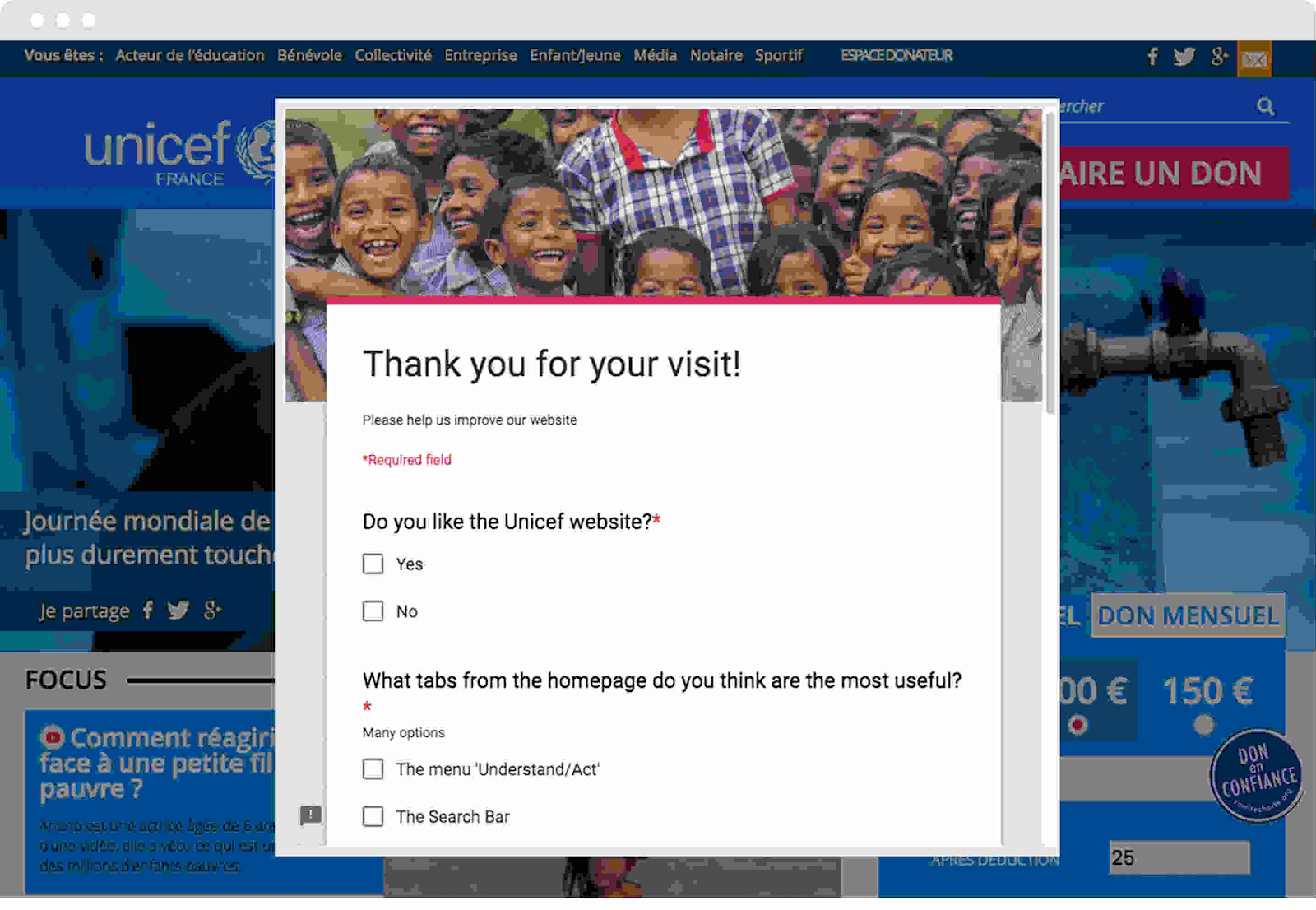 Here is an example of a customer feedback pop-up form by UNICEF, asking the user about their experience on the website.
Now that you know how to track your metrics, here is a list of the best website tracking softwares to increase your conversions multifold.
10 ways to increase your conversion rates?
Now, you know what conversion rates are and how you can track them. But why are you tracking them?
Conversion Rate Optimization (CRO) is the process of enhancing your website for improved conversion rates, high customer retention, high revenues, and low customer acquisition costs. A high conversion rate relays that your website and its content are highly formatted, appealing, engaging, and relevant to your target audience. It compels them to take the desired action.
This makes CRO your best friend!
Here are 10 ways to help you increase your conversion rates up to 400% in 3 months:
1. Define your conversion goal
A conversion goal determines the objective behind the action you want your user to take. It helps in aligning and analyzing your marketing efforts.
Conversion goals differ with what the brand wishes to do, how to do it, and how to get the customers to do it. It all depends on their ultimate objective.
For example, if you're a fashion e-commerce website, your conversion goal may be to get more purchases, but if you're a thought leadership website, your conversion goal may be to get high eBook downloads.
Your conversion goals determine your strategy towards conversion rate optimization, ultimately leading to the fulfillment of those goals. Thus, it's essential to define them clearly.
It's always better to have smaller conversion goals instead of a definitive large one. Breaking up into smaller goals can ensure smooth working, regular checks on the working process, improve faults, and ensure that the users are moving towards the conversion funnel.
In this way, set your macro goal– the end action you want your user to take, and micro goals– several small steps that help the user understand your offer/product/service better and ultimately lead to the fulfillment of the macro goal.
Example- For an eCommerce website,
Macro goal– Purchase
Micro goals– Reviews, ratings, about the product, add to cart
While you set out micro-goals, don't lose sight of the bigger goal and work your way towards it.
2. Create a compelling landing page
A landing page is a page on the website which relays valuable content intending to get contact information or drive sales.
It's important to create a compelling landing page, so users take the desired action. This is one of the most direct ways of optimizing your conversion rates by improving your landing pages.
Here are some landing page best practices for CRO:
Declutter your landing page
A landing page with too much information may take away the user's focus from the CTA; thus, it's important to make it concise and simple. Do away with all things unnecessary. Minimalistic designs look best.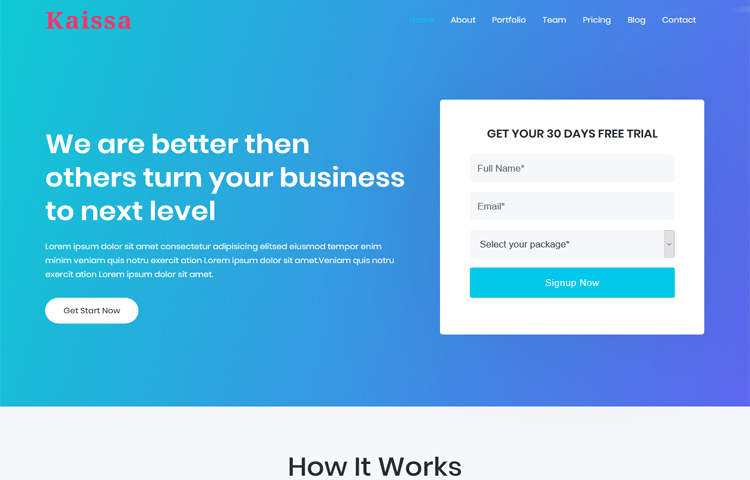 Employ scarcity techniques
Use scarcity techniques to instill a Fear of Missing Out (FOMO) by using words like 'limited offer,' 'available only for the next 24 hours,' 'register now and get 20% discount'. This compels action because the user doesn't want to miss out.
Optimize your CTA content
Simple content with a hint of innovation is better than confusing the audience, for example, 'Join now', instead of 'What are you waiting for, be a part of the family' might be better till you know what your audience likes. But you can always experiment with content.
Do A/B testing for your website copy and headlines
The content on your website drives the user towards your desired action, and so, it's important to keep experimenting with your headlines and copy to see what works best for your audience.
Provide contact information
Directly engage with your audience and solve their problems through a helpline, email, customer support chat and FAQs than to leave them hanging to the point where they have to search for your contact information on Google.
Example of a highly converting landing page
The best landing pages convert at rates of up to 27%, a considerably high rate for conversions.
To read more about how you can increase your conversion rate through landing pages, click here.
3. Publish and promote relevant content
Highly optimized content targeted to a specific audience through SEO and social media can bring prospective buyers much faster than other methods and increase your ROI.
Content is the center of all your CRO activities- be it landing pages, email marketing, ads, content offers, and more.
The primary purpose of content is to attract, engage, and delight your customers. When you create quality content consistently to solve your audience's pain points, they start trusting you and move towards your sales funnel. At every stage of the sales funnel, content brings them one step closer to taking your desired action.
Here are some best practices to create high-converting content:
Write a compelling headline
The headline of your blog, website, eBook, social media post, and email is the first thing your user notices and decides if they are going to read it further or leave it there. Using numbers, questions and long tail-keywords in the headline are more converting than those without.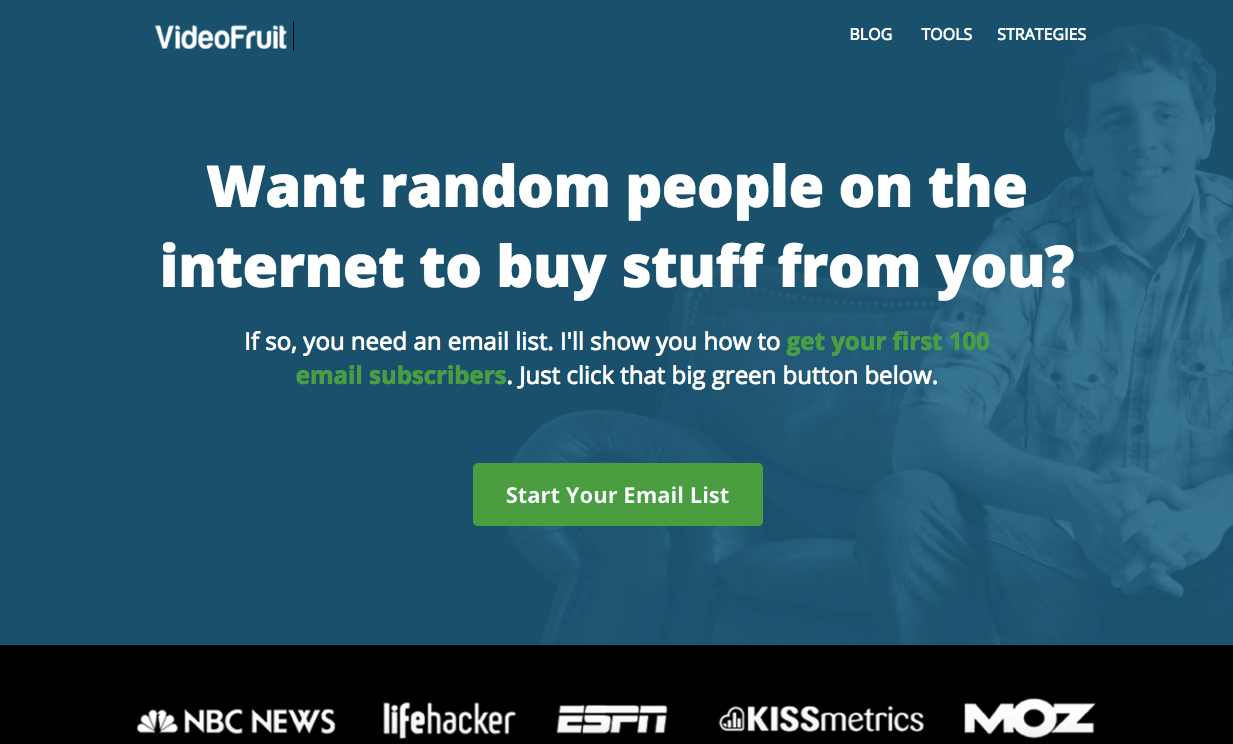 Offer a crisp introduction
The first 3-4 lines of your content need to hook the reader, so they ultimately keep reading to reach the CTA. This can be done by employing the storytelling technique or starting with a gif, meme, or an engaging quote.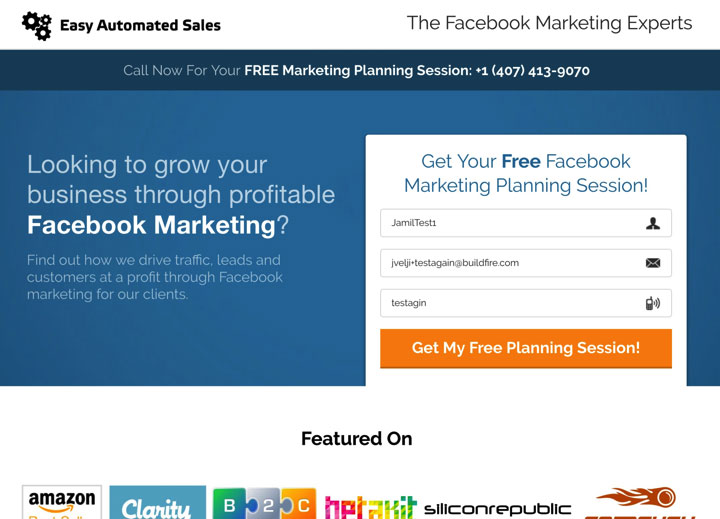 Use sub-heads and pointers to enhance readability
Breaking up the content through numbering, bullet points, and subheads increases dwell time and makes the content engaging and easy to read. Following a conversational tone makes the content more engaging and fun to read.
Make the content actionable
If you're writing on a technical topic or an in-depth guide about an XYZ product, it's always better to add graphs, screenshots, and visuals to support the content so the user can easily follow along with the content.
Your CTA can be anything from subscribing to your blog/email to buying a product. Whatever your CTA is, it should be clear in telling the user what to do. Use A/B testing to experiment with your CTA copy
Content is king and can be leveraged in a hundred ways to wrap users in your conversion funnel. It displays your intent, expresses your knowledge, and acts as a powerful source of influence.
The percentage of marketers who believe that social media will contribute to their company's revenue is 67%. This means that creating impeccable content is not enough, you need to effectively promote it on social media for best results.
Psst, stories work wonders!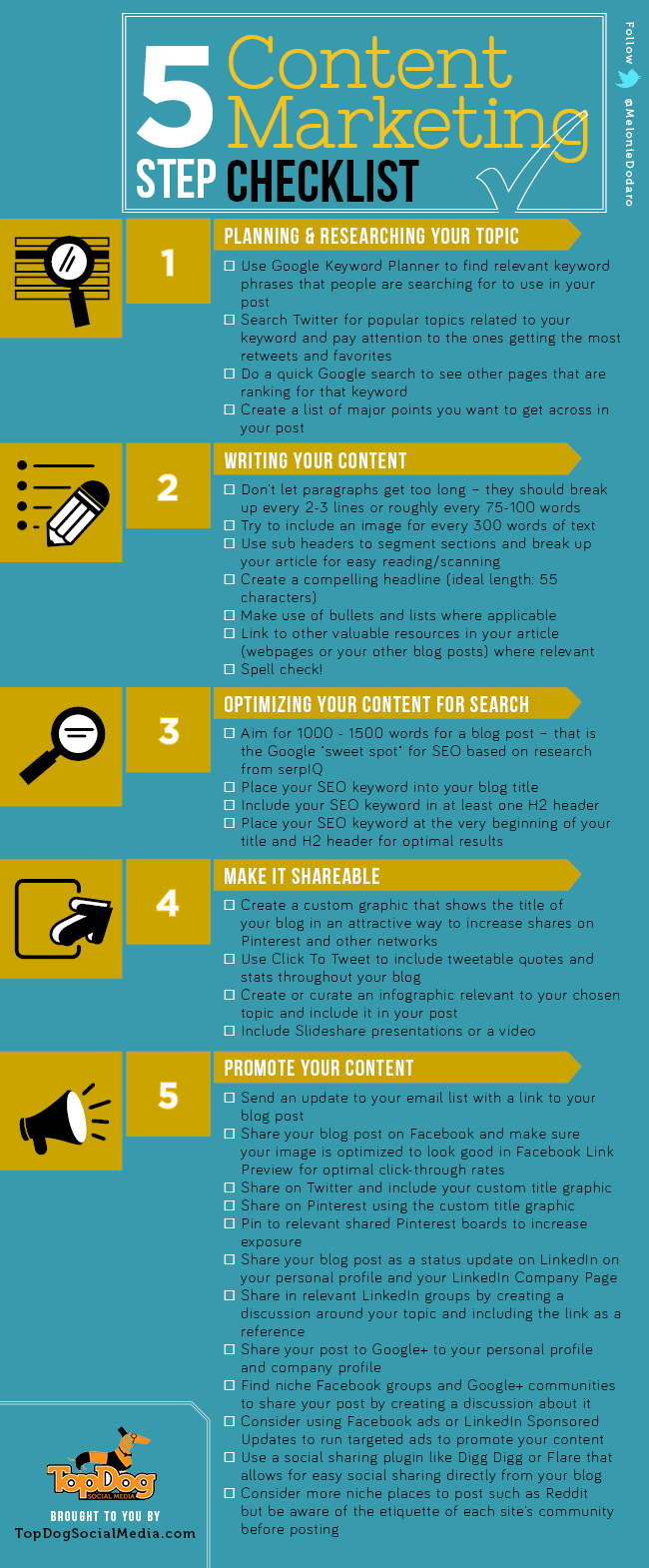 Here is a content marketing checklist for creating and promoting content that converts.
4. Offer lead magnets through mail
A lead magnet is a resource material which provides in-depth knowledge to the user and is used to collect leads. This resource is given to the user in return for contact information, which helps build the email and contact list, ultimately wrapping the user in the lead funnel.
Examples of lead magnets are eBooks, guides, and cheat sheets.
Lead magnets can prove helpful because, unlike random information collection, the user is enticed to provide the information in exchange for valuable content.
Living in a digital age, an average person gets close to 100 emails every day; adding another one may be a nightmare for some people, but getting something in exchange for those emails might turn the tables in your favor.
Here are some examples of lead magnets:
One of the easiest ways of combining and formatting resources is an eBook. It's easy to read, understand, and you won't even have to create the content from scratch. Simply combine your best- performing blogs, social media content, podcasts, and videos belonging to a particular niche into an eBook. It can be supplemented by graphs, images, and cheat sheets to enhance user experience. Since it gives in-depth information about a topic, it serves as a highly converting lead magnet.
We live in a world where hustling is a lifestyle rather than a choice. In this case, better than reading a long-form blog or eBook, some people prefer to have checklists, which ensure their work is done nicely and accurately.
It can be anything from 'Your Ultimate on-page SEO checklist' to '10 things you must have on a road trip'. These checklists help people get rid of FOMO, easily downloaded, and facilitate easy exchange of contact information.
Venngage research shows, 42 percent of marketing respondents reported that original graphics, including infographics, prove most engaging.
Although most websites provide infographics for free, if you have a highly impressive one with valuable information, making it a lead magnet is not a bad idea. You can always give a preview of the infographic on the website, which can entice the user into downloading it.
If your brand collaborates with influencers in the industry or a C-suite executive of a big brand to deliver a webinar, it may pose as a highly influential source of lead magnet. Most webinar software are informative and aim at educating the reader about a particular topic, product, or service.
It may generate a large number of prospects, which eventually convert into your customers.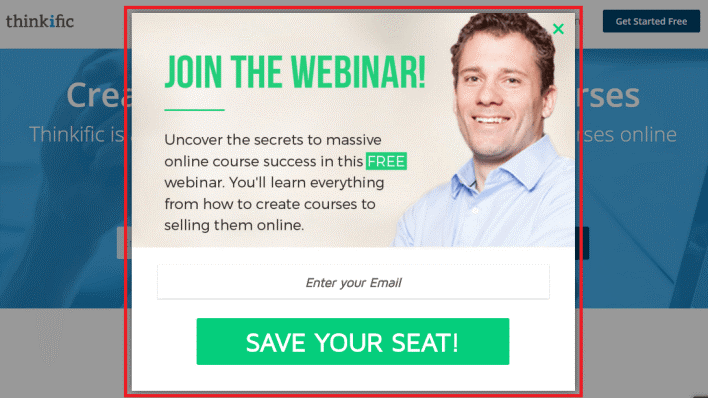 Audio experiences are booming, and thus, so are podcasts because it allows the user to listen to valuable information while maybe doing office work or household chores. It doesn't disturb the daily order of work and provides bite-sized content.
Again, podcasts are mostly available for free on music streaming apps, but while addressing an important topic in the form of blogs or emails, you can always provide your podcast as a lead magnet.
Generating lead magnets is not difficult, but deciding on which would work best for your brand is tricky. You can always ask your users about their pain points through polls, quizzes, and feedback forms, which may give you an idea about your lead magnets.
5. Leverage PPC ads
Pay-per-click or PPC campaigns are a great way to engage your audience and lure them to visit your high converting landing pages.
Through PPC, you pay websites that show your ads. Specifically, you only pay when someone clicks on your ad or by the number of impressions your ad makes.
But with so many ads online and with the advent of Adblockers, how can you make your PPC ad stand out so long, so the user is compelled to click on it?
Here are some tips to ace your PPC ads:
To stand from the crowd and display your brand as the best option for your industry, you need to think and be different. Identify your USP and think of the best ways to describe it, something which primarily differentiates you from your competitors.
Use storytelling as a part of your PPC campaign to not just explicitly entice the user to click on it but to extend an emotional appeal that they find unable to scroll by without clicking on it. This requires killer copywriting skills to use just the right words which describe your intent and trigger emotions.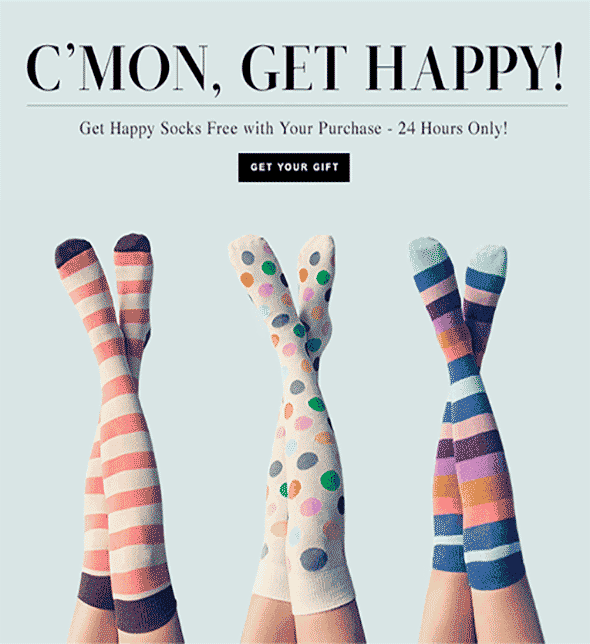 Keywords are incredibly crucial for PPC because it enhances searchability and can drive organic traffic to your website. Make your ad copy a mix of navigational, informational, and transactional keywords. This means that it should communicate where you want your user to go (say, interior designing), how you will help them (say, designing trends for 2020). and how they can buy the product/service, you're offering (buy, purchase). Your keywords depend on what your audience searches, so choose them wisely.
Make your ads impossible to scroll through with the right use of keywords, USPs, and storytelling to get the best out of PPC and increase your conversions.
6. Focus on your CTAs
Your CTA copy needs to be exceptionally strong when it comes to converting your audience. It should clearly explain your intent and should come with an incentive.
Every page of your website, your ad copy, or app needs to communicate what you want your user to do is it to buy your product or subscribe to newsletters or download an eBook?
Here are some CTA best practices:
While simple CTAs such as 'Sign up now' may give you a reasonable conversion rate, being innovative is the key to break through the noise.
For example, if you want someone to sign up for your newsletter, you may want to try something like 'Yes, sign me up for your awesomeness.' Whatever you decide should align with your brand voice, be compelling and tell the user what to do.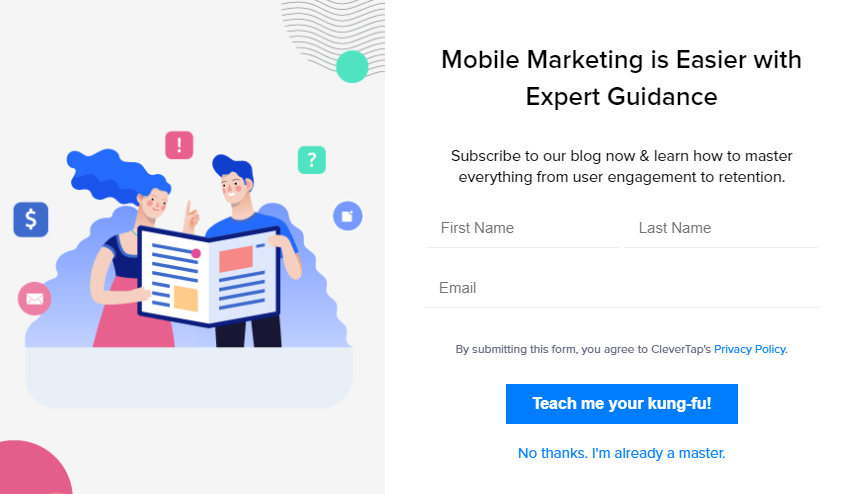 Use content offers and your CTAs to provide added user benefits such as an eBook download and an email sign-up or maybe 20% discount on your product if they upgrade to the premium version within 15 days. Giving incentives always works.
Contrasting colors captures the eye
Use contrasting colors for your CTA copy. If your website has a black-red theme and your content is in black, put your CTA button in red to make it stand out. This brings your user's attention directly to the CTA while scrolling through the website.
Place your CTA strategically
CTA placement matters a lot when it comes to positioning. The best way to place your CTA buttons is to put them along your user's direct path towards content consumption.
Analyze heatmaps and recordings to see if your users are giving in to your CTAs or moving away from them. In the latter case, work on improving your CTA copy, using A/B testing.

Example of a color coded yet simple CTA.
Don't treat CTAs as mere buttons; they are the drivers of your conversions, so spend some time making them compelling and difficult to miss out on.
7. Pop-ups and live chats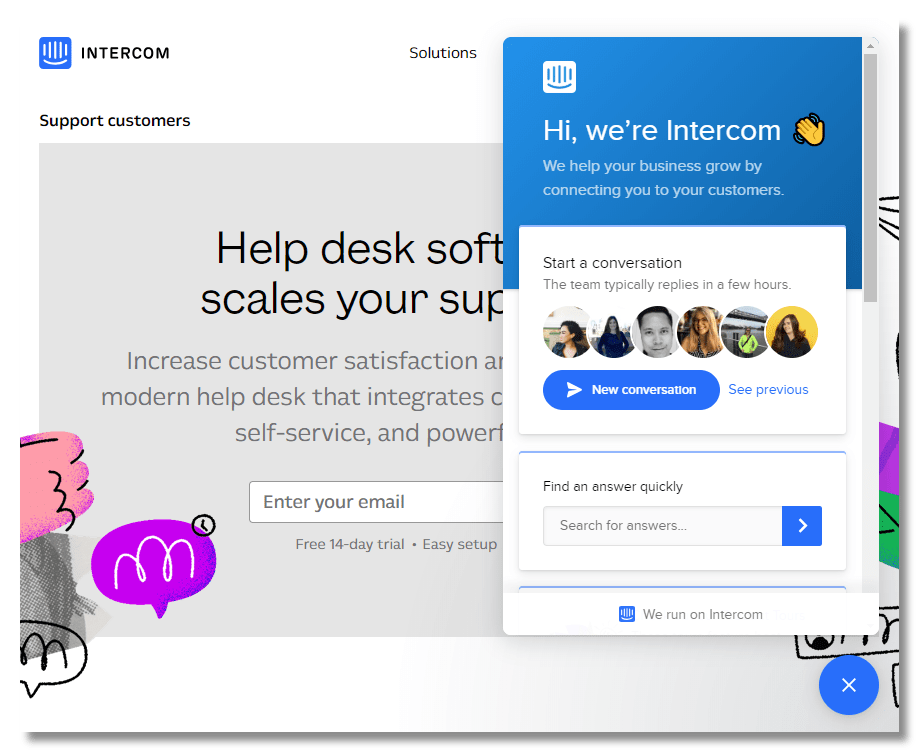 Moxie Software says 62% of customers expect live chat to be available on mobile devices, and if available, 82% would use it.
This means that a website with live chat options can substantially bring a large number of visitors to their conversion funnel. Many times, users want to buy your product/service but have a doubt which may be very elongated to be cleared through customer support call. In this scenario, having a live chat can solve the customer's problem then and there.
The website gets brownie points for 100% response and resolution rate and thus, high conversion rates.
Here's how you can make the best use of live charts:
Placement is the most significant factor in response and usage. You need to strategically position your live chat on high intent pages on the website where the user may have a lingering doubt.
For a software website, it may be on the homepage, while for an e-commerce website, it may be on the checkout page for last-minute doubts before making a purchase.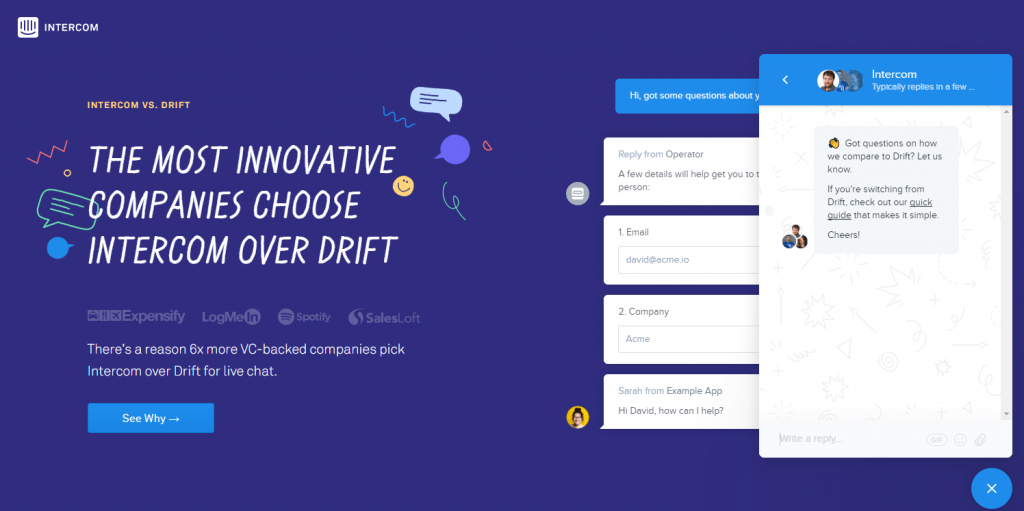 Try and use human faces on images
People want to communicate with humans, and thus, to give your business emails and live chats a human touch, consider using human-faced images and personalized email signatures at the end of each message. This will increase comfort and enhance the communication experience. Also, try to keep the initial messages friendly and engaging.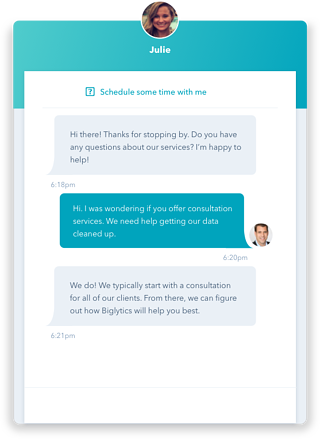 The last thing anyone wants is to send a message on the live chat and wait for 10-15 minutes for a reply. An important feature of a live chat is its ability to resolve doubts and issues urgently, so if your customer service team takes longer to reply, intimate the user with a message about the expected wait time or contact information through which you can reach them.
You don't want an unsatisfied customer leaving your website because of a late reply or a technical glitch. Excellent customer service in this regard can make all the difference.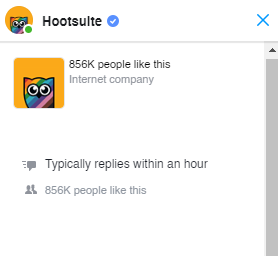 Analyze the data gathered
The problems/doubts you resolve are your customer's pain points; you can use this data to make a video, guide, blog, or FAQ to address the issue in a broader sense.
The main function of a brand is to solve the customer's pain points and what better way to directly address them through the data collected and formatted into educational and problem-solving content.
Communication is the key to conversion, and live chats are a great way to do that. Leverage them to their maximum potential and fix bugs along the way to provide an enhanced user experience.
While it's important to ensure the proper functioning of the pop up on your website, it should be equally efficient for mobile phones.
Here's how you can optimize your pop ups for mobile phones as well.
8. Use CRM retargeting
Customer Relationship Management (CRM) and retargeting are two interrelated and beneficial factors in CRO.
CRM is a software that helps track customer interactions and assess in which phase of the sales funnel a particular customer lies. This predicts what offers or emails the customer should receive through retargeting and website cookies.
Retargeting is a form of marketing where your visited customers are targeted again with content relevant to their previous searches supported by cookies.
CRM and retargeting help target customers interested in your products and services but not fully convinced yet, so you analyze the user behavior and retarget content and exclusive offers personalized for them through email marketing and CRM.
Here are some CRM and retargeting best practices:
Each page of your website displays a different sales funnel. A user who spends a lot of time on your homepage is still in the 'awareness phase,' while the one checking out your pricing structure is nearing conversion. So, it's imperative to segment your audience and retarget tailor-made creatives.
This ensures that they move further in your sales funnel instead of saturating in thin air.
Exclude your converted users
Showing ads to the same customers repeatedly can lead to irritation, and if you've already invested in a product/service, would you like to see an advertisement for repurchasing it?
Probably, no, but this doesn't mean you can't retarget your converted customers. You can show them content, upgrade, and discount offers. But your money should now mainly focus on converting new users who are still in the awareness stage.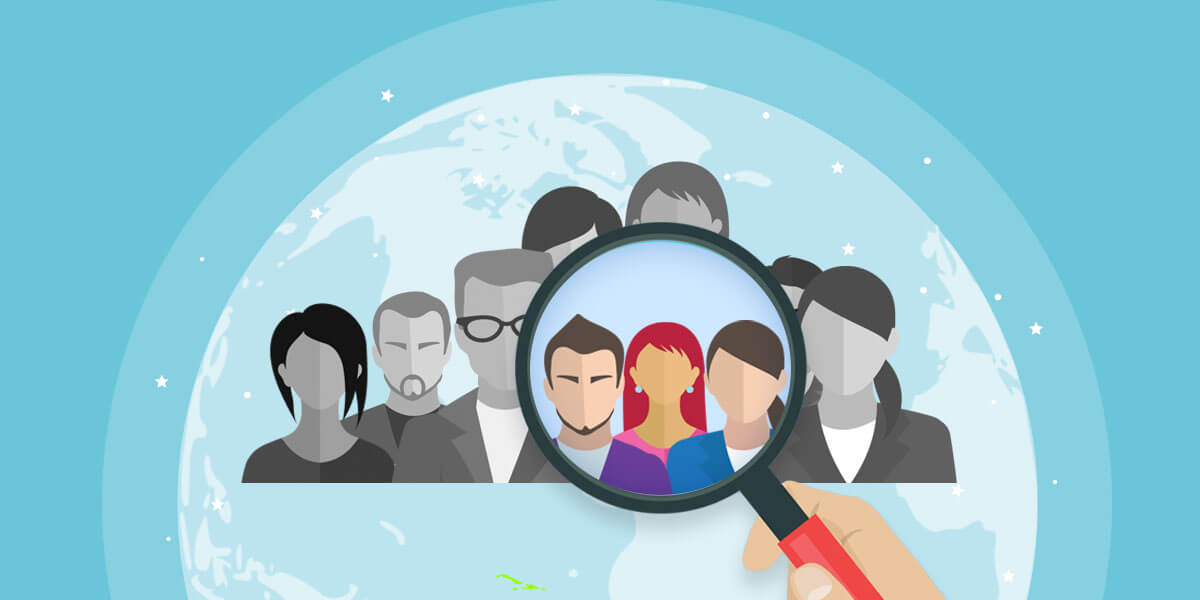 Strategically design your ad
Now that you're retargeting and want the user to revisit your website, you need to make it appealing. Don't try to cram all the information in the ad; keep it minimalistic, engaging, and yet compelling enough for them to take action. The ad copy and design both need to be concise and without the fluff.
What if you were subjected by the same ad of a brand continuously for over 6 months?
You would probably get bored and pay no attention to it.
But if you constantly keep changing your ad, experimenting with the creatives, colors, designs, copy and CTA buttons, it might prove to be more effective than last time.
If you use CRM to understand your audience and frame a re-targeting strategy, it can be a powerful tool for CRO.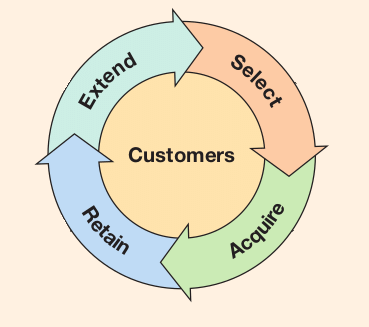 9. Reviews and testimonials
Social proof, website testimonials, and case studies show credibility and build trust. The fact that you've worked with brands, individuals, and agencies shows that you know your work and are good at it, which allows the customer to trust you.
You can put out testimonials, brand logos, video testimonials, and case studies. Be creative with your approach, and without much effort, these might do the trick for you.
Here are some best practices for displaying reviews and testimonials:
We don't know who 'Jack R' is, but if you put his full name along with a picture, it might help understand who Jack is and his opinion about your brand Not using names and images may make the review look fake, while human photos describe the intent much better.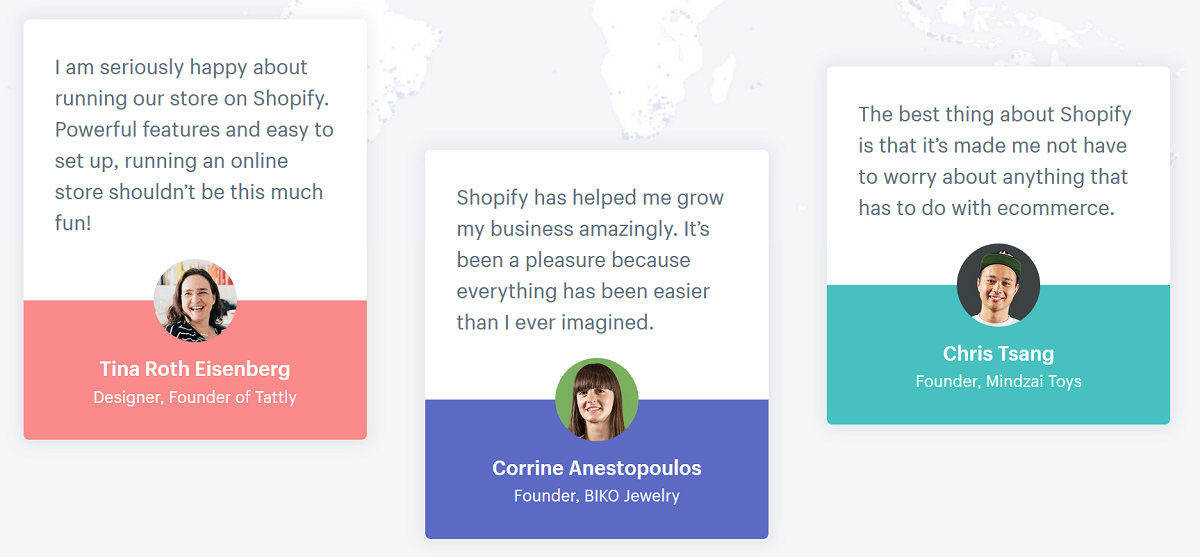 Make the testimonials as detailed as possible
Testimonials that say 'XYZ product was beneficial, I loved it' is not going to cut it. Try and ask your customers to leave detailed feedback, you can use a Google form for this purpose which includes questions like what did you like best, how can we improve, can you give us detailed feedback and more.
The more detailed it is, the better it is to relate and understand for the audience.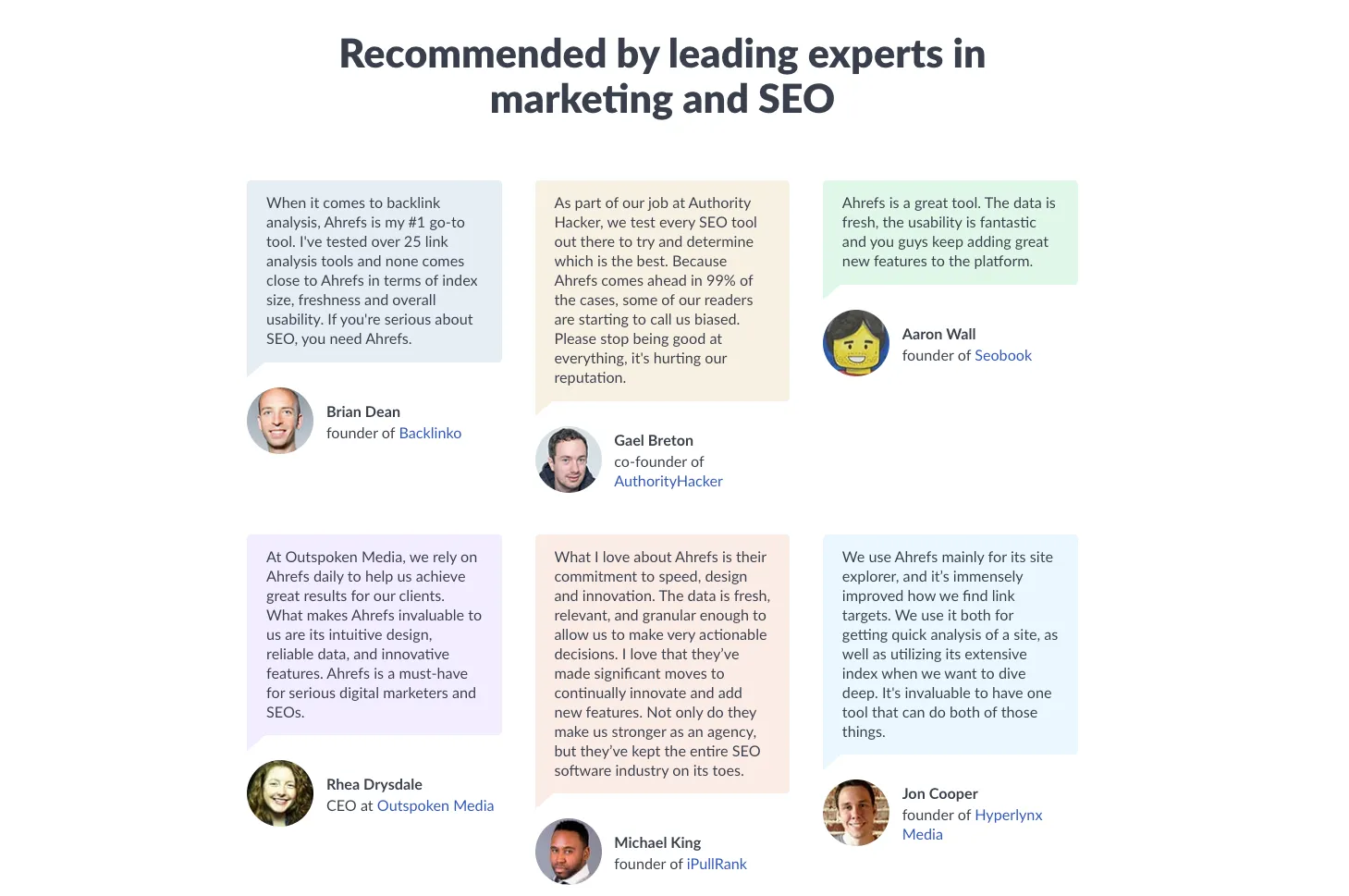 Place reviews strategically
You want to display your reviews and case studies in places where your user is likely to see them like, before making a purchase, near a CTA button, or embedded in a blog post. This gives them a significant boost to make that purchase or book that consultancy call now!
You can use your testimonials as ratings and one-liners on ads, a testimonial page on the website, embed in an email or blog post, used as a video testimonial or available in the form of a downloadable case study.
Using these in different formats brings a fresh perspective and social proof in your content, thus bringing in more conversions, because who doesn't love a brand, loved by other people!
10. Use A/B testing for campaigns
A/B testing is used to analyze two different versions of a website or app through user exposure to see, which performs better. When you analyze, it gives you insights about how you can improve and what's not working out for your users. This will provide you with more extensive scope for improvement.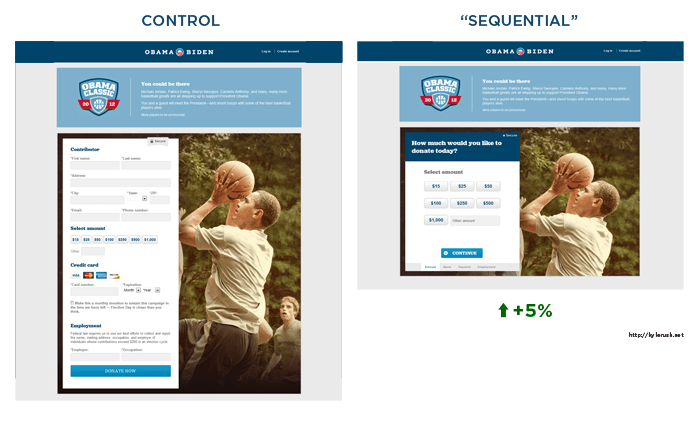 It's a unique way of saying 'listen to your users.'
Here are some best practices for A/B testing:
The content on your website, app, ads, and creatives determines if your user will go forward to read your content or give in to your CTA. For maximized results, keep experimenting with different lengths, power words, keywords, FOMO techniques and simple words. Ultimately, it all comes down to how your audience likes it.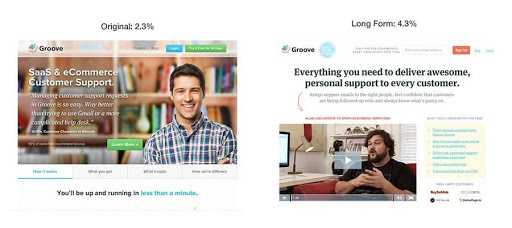 Images and videos have been a major hit among audiences because it's easy to consume and understand. Sometimes, better than text, visual appeal can make a huge difference in how the user views your brand. The colors, fonts, images, elements, and shapes contribute to their success, so it's crucial to experiment and see what works best.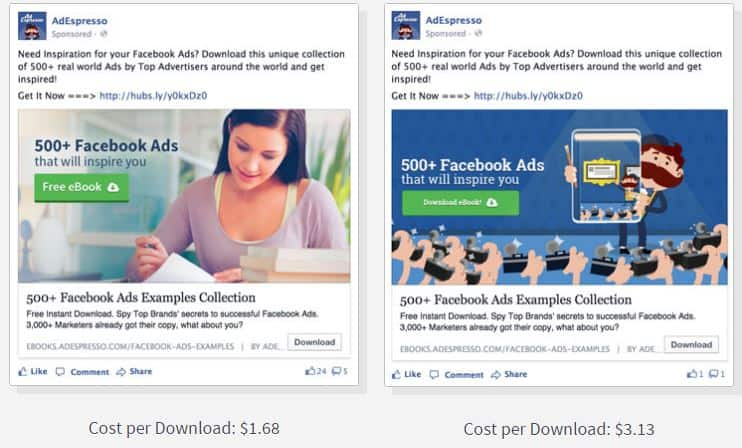 The color, copy, and placement of the CTA matters a lot in conversion rates. To strategically position it where the audience might view, have a color that appeals to them, and copy, which is compelling enough to make them click requires persistence. You may get it right on the first or maybe the 10th time, but it's essential to keep testing it.
Since your website is your most valuable asset, it needs to be top-notch. The pages, content, visuals, copy, CTA, content offers- everything comes down to how effective your website is. No site is perfect, and it's better to continually update it after analyzing heat maps and recordings to make it engaging and compelling.
Wrapping it up
Conversion Rate Optimization takes time.
It requires you to spend time understanding what's best for your audience and be innovative with your approach. Focus on your micro goals and work your way towards the macro goals, not only will your conversion rate get better but you will understand and learn something about your audience, every step of the way.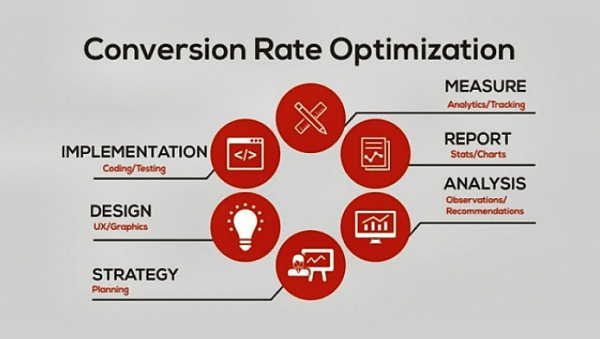 Pro tip: Document all your observations, be it successes or failures, because this will help you devise your future strategies and tell you what's more important.
Every brand has a unique way of optimizing conversions, but it's important to skim through all processes like an audience yourself, and you'll see your conversion rate skyrocketing.
About the author:
Dhruv Maheshwari
Dhruv is a Content Marketer. He likes reading up on the latest digital marketing and social media trends. When not sleuthing for tips, he is chiseling his fitness-goals and traveling around the world.