Rising above the overwhelming sea of content is pretty hard, considering also the ever-changing consumer behavior. If you're in the eCommerce industry, you always need to double time, as visitors tend to hop from one place to another until they find the best deal for them.
If you're already using website pop ups, contact forms, targeted opt-ins, and other channels of a similar kind, you're doing it right. For instance, exit pop-ups are effective in reducing cart abandonment by up to 50%. Not to mention some companies that have found success in implementing pop ups in boosting their conversion rate.
The good news is, even though you're getting positive results from your current conversion strategy, there's more to the usual pop ups that you show.
Poptin recently launched its newest feature that enables you to create gamified pop ups with ease. It puts your pop up strategy to a whole new and exciting level. Learn what's gamified popup and how it can help you double your conversion rate in no time.
What are Gamified Pop Ups?
Gamification may be new to you, but it has something to do with using game elements in non-game scenarios to attract the attention of potential customers.
Gamified pop ups appeal to almost all age groups. It triggers every person's innate love for rewards and competition. By using gamified pop ups, you can double your chances of getting noticed while increasing your brand awareness and engagement at the same time.
Some popular types of gamified pop ups that are also available on Poptin are the following:
Pick A Gift Pop Up. This displays a popup with gift elements on it. The visitor simply has to click on the gift that he chooses and the offer will appear. You can even provide an email field to boost your subscribers list through gift pop ups.
Spin the Wheel Popup. This type is one of the most common gamified popup. Many people call it wheel of fortune pop up. It shows a spin wheel with all the amazing deals your brand has to offer. All you have to do is to spin to win. In just one click, the spin wheel popup will turn and stop on the prize.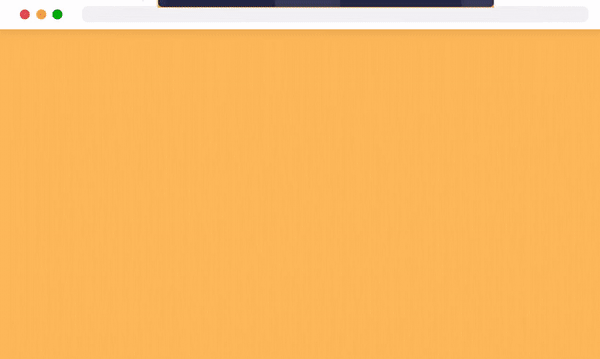 Scratch Cards Popups. Scratch card pop up are equally engaging as you let your visitos unravel the surprise by virtually scratching the card on your website screen. This scratch off popup is easy to create and customize.
Why You Should Create Gamified Pop Ups?
Aside from the fact that gamified pop ups are also pretty easy to create, you can check these benefits on why you should consider gamified pop ups as part of your conversion strategy in the future.
Increases email signups
With gamified pop ups, you tick your customers' curiosity on what they can get out of your discount pop ups and greatly encourage them to participate whatever it takes not to lose anything. Of course, they won't mind giving their email address to complete the task. This way, you'd experience better email marketing conversions.
Appeals to all age groups
When creating pop ups, we usually consider the specific age group that we want to target. However, in gamified pop ups, even those outside your target audience can be interested since it's so easy to understand.
Boosts engagement
Compared to pop ups that only ask for your customer information, gamified popups deliver an interactive way of communicating with your visitors.
Improves sales
Gamified popups let you give promotional offers, coupon codes, free shipping discounts, vouchers, and more. Such brand offerings can speed up conversions, from visitors into customers, as you entice them with relevant promos.
How to Create Gamified Pop Ups with Poptin
Poptin gives you a user-friendly no-code popup builder to create your gamified popup in minutes. It has a lot of customization options, triggers, targeting rules, and other robust features to unleash the maximum potential of your designs.
With Poptin, you can create a spin the wheel pop ups, scratch off popup, and pick a gift pop ups. You can use the premade templates, so you won't need to do anything from scratch.
Here are a few highlights of what you need to do:
Log in with your Poptin account.
Create a new Popup and choose your gamified pop up template
Customize the template according to your preference
Add/edit the message and brand offerings you will give to your visitors
Set your triggers and targeting rules
Publish your game pop up!
That's super easy! If you don't feel like you're achieving your desired results in the initial phase, you can always conduct AB testing and track your performance via Poptin's built-in analytics.
You can also create an email autoresponder with Poptin and add the winning code and prize label through merge tags.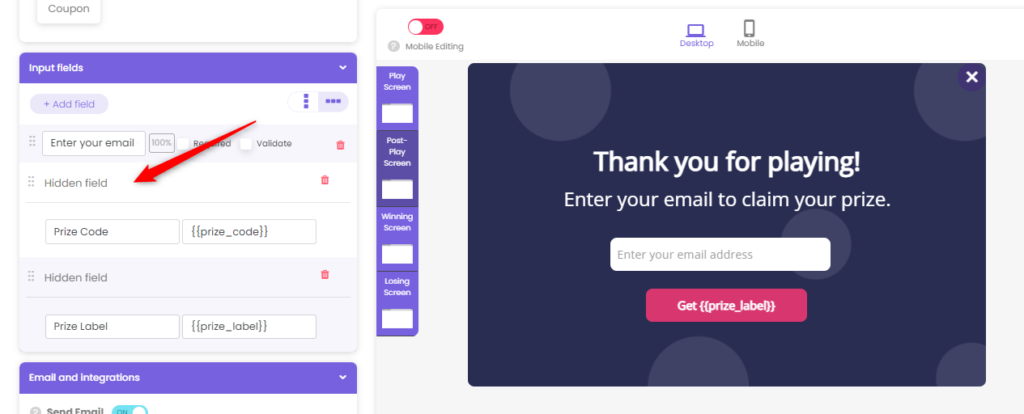 Wrapping Up!
Gamified pop ups are an advancement that would help you achieve a better conversion rate, drive more email sign-ups, get more leads, and improve customer engagement.
To discover more conversion optimization options and tools, sign up with Poptin to get access to its long list of robust features to help your business grow!
Support Poptin's gamified pop ups on Product Hunt!