Many people love holiday shopping. It's the time of the year when they can take all the time they want to buy things for themselves and their loved ones. Businesses should take advantage of that and prepare a Christmas marketing campaign to attract more customers.
Regardless of that, there are some things you should consider before doing that. For example, marketing strategies are different from what they were years ago. Most Christmas campaigns are shown through electronic channels such as online shops, email pop ups, and social media. 
Keep reading this page to know how to prepare your online shop for the Christmas season!
1. Create your holiday plan and campaigns 
You can't plan a whole marketing campaign overnight. Doing it takes time and effort. Many experts start planning their Christmas deals months before it. Shopping for Christmas is different than shopping at any time of the year. Because of that, you need to create a decent plan that can increase your holiday retail sales.
Try finding a message and theme for your marketing proposal. After that, you can start designing your ads, countdown pop ups, and email pop ups. The goal of marketing campaigns is to show people your products and promotions. Try to think like a customer and make your holiday plan with that in mind. 
Remember that customers are more eager to buy things during Christmas. However, this is not the only holiday that matters in December. You can start your marketing proposals from Black Friday campaigns to end it with New Year's Eve. That way, your customers can know you may have Christmas deals for them. 
Companies such as Apple or Samsung make sure to have tons of Christmas deals for smartphones during Christmas. That's because people tend to buy them as gifts. That's an example of a good holiday plan.
2. Dress your shop with Christmas decorations
You need to let everyone know you are all-in with Christmas. You can't increase holiday retail sales if your customers don't know you are offering something special. The best way to let them know that is by making your business look more adapted to Christmas. 
Every business owner has a different way of showing its promotions. How you decide to do it determines how profitable that campaign may be. Try to ask for help from experts that know what you can do to make your online shop more appealing for people shopping for Christmas.
3. Gather up your sales team
Many people can help you during the holidays. You need all the help you can get if you want to have the best Christmas deals on the market. Getting your marketing team together is essential to prepare your marketing proposal. However, you also need the sales team.
Doing the same campaign as you did last year may only lead to disadvantages and setbacks. That's because times change, and new marketing strategies come each year. That's the reason you need to gather your marketing team to develop a new strategy that can attract even more customers than last year.
Make sure to have a team of qualified, licensed, and experienced marketing professionals. Investing in the best people you can hire can lead you to have a top-tier online shop during Christmas. You can recover your investment if your holiday retail sales increase after Christmas.
4. Curate Christmas content for your audience
Your online shop doesn't have to limit itself to offering products and promotions during this holiday. Many companies have blog posts and articles to create a closer connection with their customers.
Doing that makes clients visit your website if they are interested in one of your articles. Once they are there, they can see your countdown pop ups and holiday pop ups. You can always hire an article writing company to write the articles for you, so don't hesitate to do it!
5. Optimize your store for maximum holiday sales conversions 
You need to try everything you can to get to more people. The best way to do it is by optimizing your online store for holiday sales conversions. By that, we mean updating how you show your advertisements, using a chat plugin, and how your shop can allow people to see them in the form of countdown pop ups and related things. 
Facebook marketing, email marketing, and electronic marketing, in general, are fundamental parts of increasing your holiday retail sales. People are more invested in social media each day, so taking advantage of it can bring numerous benefits to you. An example of a brand that optimized its store for sales conversions is Netflix.
This streaming service is known worldwide, being popular among adults and young people. That's because it puts an effort into social media marketing and holiday sales conversions. What Netflix did was show its services to everyone, optimize social media marketing, and include tons of holiday alternatives for Christmas.
6. Offer new shipping and payment methods
No one likes a buying process that is slow and complex. What people want is to get what they paid for as soon as they can without needing to put a lot of effort into it. That's the reason you should try to make things easier for your clients. To do that, you need to update many things about your website.
Regardless of that, the main part of it is payment methods and shipping processes. Try to add easier payment methods that allow people to pay for your products in a quick and easy way. You can even come up with a new and innovative payment method that no one else has.
When talking about shipping, things get a little more complex. That's because online sales not only receive purchases from people in your town. If your website supports it, you can even have clients from other states or countries. Offer shipping alternatives that help people from other places.
7. Simulate your customer support in preparation for the Christmas rush
Customer support is one of the most important parts of a company. There, clients can complain or give you recommendations. However, Christmas is a difficult holiday for customer support teams. That's because the Christmas rush comes with many clients and a lot of concerns regarding products and the buying process.
Prepare your customer support team to do their best during Christmas. Having decent employees who can address your customers' concerns is priceless. Apart from that, it may keep clients from buying products from other companies. You can try to simulate certain situations for your team to help them get prepared for everything.
8. Engage more by creating gamified pop ups, polls and competitions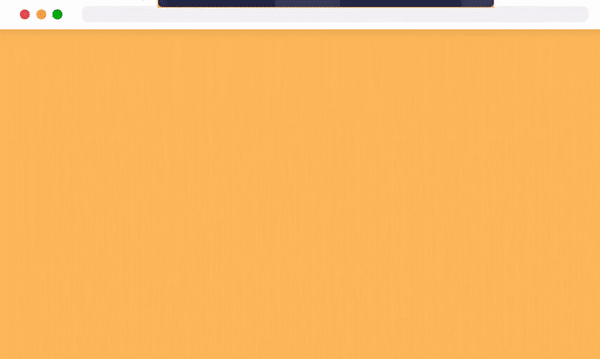 Having a close relationship with your clients is one of the best things you can do for your business. That helps you get their loyalty and attention. People always want to buy products from someone they trust. You can be that someone. Make sure your company is always friendly and approachable.
You can try to engage more with potential customers by creating dynamic activities that include them, such as spin the wheel pop ups, polls, quizzes, and more. For example, you can use social media to create surveys in which they can participate and give their opinion. Apart from that, some companies have even organized competitions with a product from their business as a prize. 
9. Prepare the budget
Unlike what many people think, you need to prepare your budget for the Christmas season even if you are the one who sells the products. That's because more clients represent more items or services you have to offer. If you don't have enough products or people who can deliver your services to your clients, they may go with another company. 
Try to prepare your budget months before Christmas. Make all the investments you need to make to increase your holiday retail sales and make the best holiday campaigns you can. That investment represents a profitable advantage in the long run.
10. Warm up your crisis management 
Crisis management is one of the main issues of many companies. They are not always prepared to deal with that many issues at the same time. That problem intensifies at Christmas. As we mentioned when we were talking about improving your support team, you need to have a decent crisis management team that can address your customers' issues.
Try to practice with them before Christmas to make sure they are prepared for the holidays. You can do many activities to get them used to endless messages, broken products complaints, and shipment issues. Even if your company doesn't tend to have those problems, being able to solve them gives you an advantage over people who can't.
Conclusion
Getting to the end of this article, we want you to keep in mind that every company is different from each other. Your business doesn't work in the same way as others do. That's not a bad thing. However, it means you need to adapt the tips given before to the way your company works. 
Prepare for the holiday season in the best way you can. Christmas campaigns tend to be excellent for companies and businesses, so don't miss out on the opportunity to increase your holiday rate sales and boost your company's productivity! 
To supercharge your Christmas holiday campaigns and boost retail sales, take advantage of the power of pop ups. They can generally help you convert more visitors into sales, leads, and subscribers with so much ease. Sign up with Poptin to create your designs for the Christmas season.