Although we're so used to seeing other kinds of pop ups on our screens, for sure you've bumped into a spin the wheel pop up at least once in your life.
With its most popular name, spin the wheel pop ups, it obviously doesn't need explaining. How it works? A spin wheel appears and all you need to do is to click on it and receive the prize you won.
People often call it Wheel of Fortune popup too, because of the surprises it has to offer.
Pretty simple, right? Wait until you hear some of the major benefits your business can massively gain when you use spin to win popups.
The Whats and Whys of Spin to Win Popups
If you're already using pop ups as one of your conversion optimization tactics, you're on the right track. Exit-intent popups, for instance, can boost your conversion rate by up to 50% in no time. Given the 100% visibility of popup campaigns, no wonder that you can really utilize this not-so-secret weapon to gain more sales.
This lucky wheel pop up, as some would name it, can offer a whole new and exciting experience for your visitors. This gamified marketing strategy improves your way of engaging with clients. Spin wheels offer visitors a chance to win discount vouchers, free shipping, coupon codes, and more. You don't just merely ask for their email address upfront with gamified pop ups, you encourage them to participate in a game on a not-so-usual game setting, which makes the shopping experience more fun.
Here are other essential reasons why you should consider gamified pop ups such as the wheel of fortune pop up for your business:
Appeals to a broader range of audiences
Attracts attention instantly
Tickles visitor's curiosity and desire to win
Easy to create and implement on your website
Veers away from the usual popups that your visitors see regularly
Gives you the opportunity to customize your brand offerings and surprises
Converts more visitors into leads and email subscribers seamlessly
Reduces cart abandonment and improves your sales
Now that you know what spin the wheel pop up is and how it can improve your website conversions, I bet you're now curious how you can start! Here's how.
Poptin is a tool to create engaging spin the wheel pop ups
You might be wondering how websites create their engaging spin to win pop ups and convert like crazy. Well, you can do that too!
With Poptin, you don't have to go through the hassle of coding with its no-code drag and drop user interface.
Key Features of Poptin
Drag and drop spin wheel popup builder
Smart triggers and targeting rules to show the popup to the right people at the right time
Advanced display rules to accurately manage how you show your lucky wheels
A wide array of customization options to edit/add fonts, images, colors, shapes, buttons, coupons, etc.
Exit/Entry effects and animations
Reliable customer support
Create spin to win pop ups with our drag and drop editor. No coding required.
Step 1: Log in and choose template
After you log in to your Poptin account, to create your own wheel of fortune, all you have to do is pick the Poptin spin the wheel popup template and customize it accordingly.
Step 2: Customize your spin the wheel popup
There are 4 sections you need to complete. Make sure the designs are aligned with each other.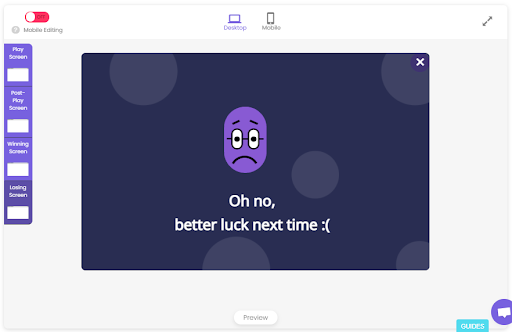 Step 3: Apply your display rules
For the display rules, choose the best smart trigger and targeting options for your pop up. To see the list, click here. Implementing the right rules will allow you to convert effectively as you show your popup to the right qualified lead at the right time. Other sections in the display rules are device preference, frequency, page targeting.
The final template will look like this: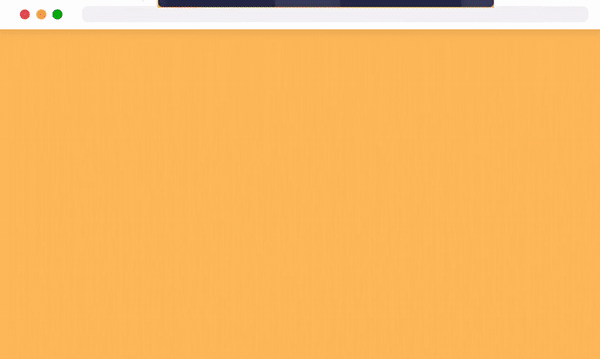 Depending on your brand and campaign themes, you can customize the colors and add other relevant elements to satisfy your preference. We've created more detailed instructions for you.
Other things you can do to maximize conversions of spin the wheel pop up
Prizes
Make sure your brand offers are as attractive as your gamified popup. After all, it's what they can get from your content that matters most.
Connect to your preferred email marketing software
Spin to wheel popup is a good avenue to generate more email leads. When you integrate your popup to your favorite email and CRM software, you can experience a seamless acquisition of qualified leads.
Create urgency
Add a countdown timer to speed up conversions and create urgency. Once they won the prize, let them know that it has an expiration date and they need to use the coupon code or voucher as soon as possible. If they miss the chance to redeem, it's as good as losing the wheel of fortune.
Wrapping it up!
Gamified popups such as spin the wheel veer away from the usual pop up strategy that you create effectively and affordably.
Sign up with Poptin to create your first spin the wheel popup for free!