Do you ever worry about website visitors who leave your website too early without purchasing anything? Believe it or not, you're not alone in this.
According to FinancesOnline, over $18 billion is annually lost by e-commerce businesses due to untimely cart abandonment. The average abandonment rate ranges from 59.2% to 79.8% – a scary number to be looking at if you ask us.
How can you reduce this disheartening number? Is there a way to keep customers on your website for longer? Enter popups.
Targeting the right audience is an important factor to consider when creating a marketing and sales strategy. Popups allow you to capture the attention of visitors who're about to leave your website or who may have been inactive for a while. How? We'll get to that in a bit.
This post will cover all of the strategies you can use to target your audience niche with popups. We'll mention how you can conduct research, create engaging customer personas, use the right data, implement location-based tactics, and more.
How Can Popups Help You Achieve Your Business Goals?
Popup marketing is a unique digital marketing strategy many e-commerce brands use to connect with their audiences. As a business owner, it's essential that you capture leads and convert them into customers – and that's where popups can really help.
They're a simple, effective method to collect vital information from your customers, such as their email addresses or demographic information, to boost lead generation and optimize your campaigns.
However, data collection isn't all there is to this strategy. Popups can be triggered when a visitor is about to leave the page, displaying a customized message on the screen with a tailored offer to tempt them to stay.
Indeed says, "popups can be used to positively surprise page visitors, creating memorable experiences in the long run. This helps consumers remember the brand, therefore encouraging them to buy again from the same store. In turn, it creates customer loyalty and boosts sales."
You can frequently change the information in your popups to test and monitor which type of promotions drive the best results.
Exit-intent popups, for example, are a great way to target visitors with "purchase intention." Triggering a time-limited urgency in your customers' minds can drive them to make "one last purchase" right before they leave the store.
Strategies for Targeting the Right Audience with Popups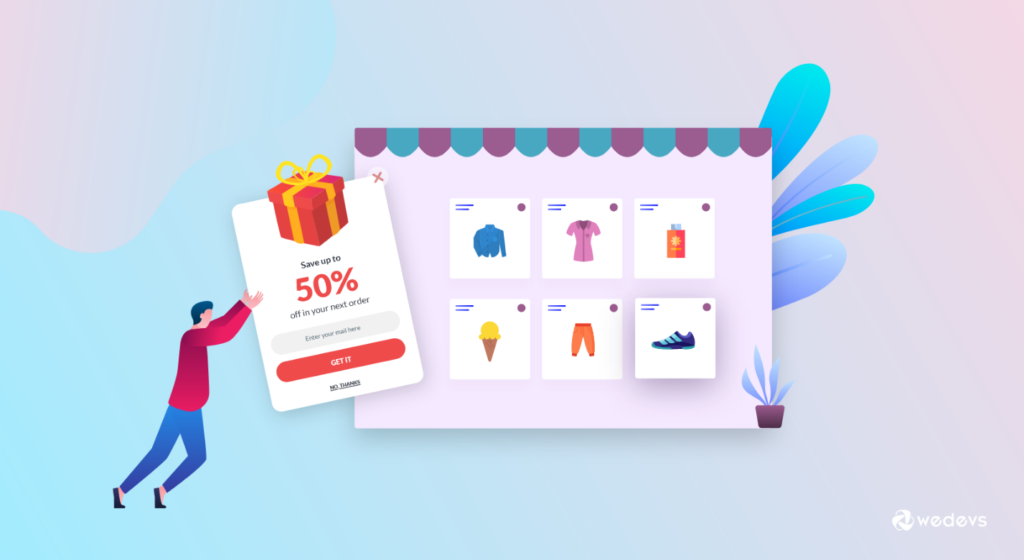 Brands often use popup marketing to quickly address a customer's pain points without overwhelming them with information.
Popups are used to create visitor interest and brand awareness. However, it's crucial to know how to use them correctly without irritating your page visitors along the line.
Conduct Audience Research
Popups are a great way to gather data on your visitors while getting your message across. By analyzing the information collected from them, it's possible to get useful insights into customer behavior, preferences, and website usage habits.
If a customer is about to leave your website, for example, an exit-intent popup can effectively capture their attention and encourage them to make a purchase. This is especially useful if they have already added items to their cart but haven't yet committed to the purchase.
The promotional ad can offer a discount code, free shipping, or anything else that might encourage them to complete their purchase.
By gathering information from popups, e-commerce businesses can understand the motivations of leaving customers and make necessary alterations to their website, product offerings, or customer engagement strategy.
Brands can use tools like Google Analytics or Survey Monkey to produce customer-driven data that can facilitate more precise segmentation, giving insights into visitor behavior as a whole.
Create Customer Personas
Understanding your customers is the most important part of running an e-commerce business. It's important to know who you're selling to. However, you can't just find the perfect customer – it takes a lot of detailed profiling first.
Customer personas (aka "buyer personas") involve researching an idea of your target audience by segmenting your page visitors in the following sections:
Consumer preferences
Demographics
Values
Beliefs
Pain points
Needs and wants
The goal of creating customer personas is to specifically target your ideal customer with the message they want to hear. This means triggering different popups for different target audiences.
Building a customer or buyer persona isn't hard, either. It involves a lot of research and time, but the data collected can help you understand who you're selling to and create effective marketing and sales strategies.
Here's an example of what you should consider when creating an effective customer persona:
Customer job title and role
Daily activities
Responsibilities
Social media habits
Location
Purchase factors
Motivations
Personal values
Having accurate and well-defined buyer personas in your customer list will help you in targeting popups effectively.
Use Behavioral Data to Trigger Popups
Behavioral marketing is effective for determining a person's daily activities and what drives them to make a purchase.
Simply triggering popups out of the blue can be a hit-or-miss technique. However, knowing when to trigger the ad is what makes the difference. Did you know that 71% of all online consumers prefer personalized ads?
This marketing strategy involves researching target audiences and their online shopping behaviors. In general, it includes knowing what products they usually search for, previous purchase histories, most visited sites, etc.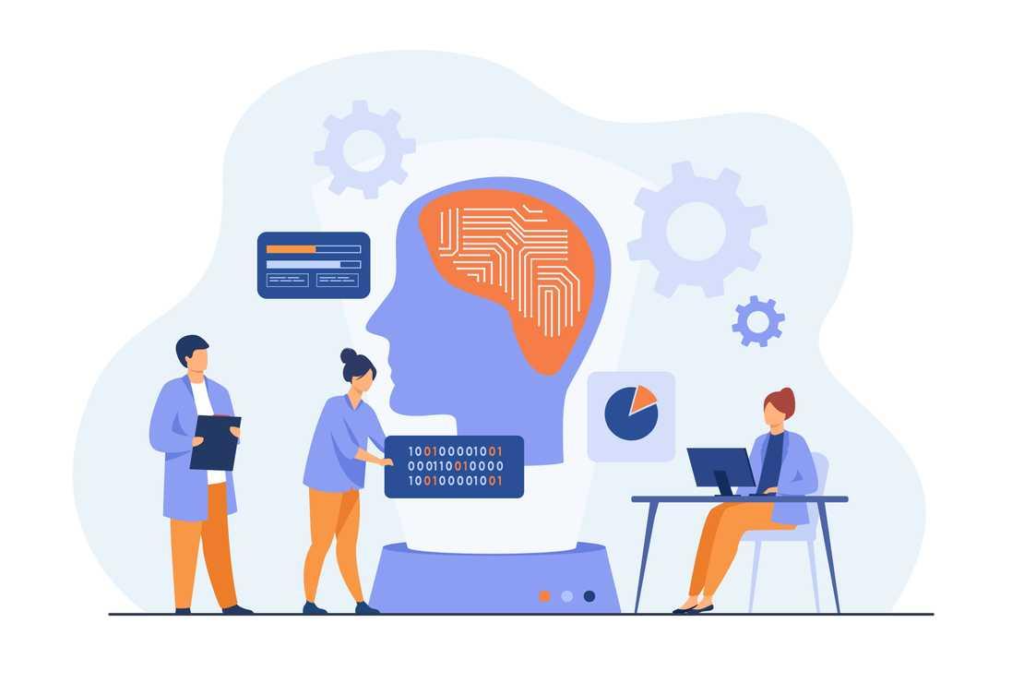 Consider this: a page visitor is about to leave the store but with a full cart. Thanks to behavioral data, you know said customer tends to window shop for high heels mainly. Triggering an exit-intent popup with promotional discounts on the latest heels line can really grab their attention.
It's essential you implement behavioral popup triggers at the right time. Interrupting your customers' browsing can only annoy them and might force them to leave the site.
Next time you collect behavioral data, ask yourself these first: "What are the buying habits and preferences of my target customers? What do they stand for and care about?"
Knowing the answers to these questions can help you craft personalized messages that your customers will resonate with.
Use Location-based Targeting
If used properly, location-based targeting can create better customer engagement and retain more visitors locally. Combining this technique with popups can allow you to target consumers in a specific location and provide them with instant gratification.
Geo-targeting, for example, can be used to request location access permission from a page visitor. In turn, you can send them push notifications on various promotions and discounts based on their region.
By using location-specific popups, businesses can give their customers exclusive offers based on their geographic area. This rewards loyal customers and attracts new visitors who might not have otherwise considered buying from your store.
Google search results are one of the most popular examples of geo-targeting done right. The search engine constantly collects IP addresses globally. This is why it's so easy to find that one specific coffee shop you're looking for in the neighbourhood.
In short, with the data collected from location-based targeting, you can gain valuable insights into the needs of your buyers and use the information to create local campaigns that are more likely to be successful.
This will help you continuously optimize your campaigns for better results and ensure your business is meeting its sales and traffic goals. Understanding different customer personas and their individual needs will lead to better marketing and sales results.
Consider Timing and Frequency
Randomly triggering promotional ads in the middle of a browsing session can be frustrating to many; it's even worse if the popup keeps showing every two minutes. Knowing when to time the popup trigger can be a game changer for your business. You don't want to be too pushy.
When it comes to popup timing and frequency, there is no one-size-fits-all answer. To increase the effectiveness of your popups, you need to experiment with different strategies and find out what works best for your store.
A good starting point could be to schedule your popups, so they appear at the optimal points in the customer journey.
On the other hand, if you're running a holiday promotion, you could time them to appear around certain events.
Also, limit your popups, and personalize them to each customer. If your messages are not targeted to the right audience or don't offer value, you're unlikely to see any positive results.
Too much and it could be a distraction; too little and you won't reach a wide enough audience. Your popup content also has to be relevant and engaging in order to drive conversions.
Final Words
In short, a popup can be anything from a product or service advertisement to a request for feedback or a survey. Regardless of the type of popup, the goal is always to convert website visitors into loyal customers.
Understanding your customer's behaviours and beliefs is key to creating a successful popup strategy that is tailored to your audience. Triggering exit-intent popups at the right time can also encourage engagement and prevent cart abandonment.
Effectively implementing the strategies we mentioned above, paired with unique Poptin popups, can capture your customers' attention. When perfectly used, you can also encourage visitors to stay longer on the site and increase your conversions, sales, and customer retention.