Email marketing is a formidable tool for modern businesses, being both cost and time-efficient. According to a recent McKinsey consumer survey, it is 40 times more effective than social media marketing strategies.
Popup marketing is a big part of the reason why. Poptin helps optimize this already successful strategy through customizable engagement methods and easy pop-up integration with your choice of CRM or email sales platform. Combined with E-goi's supreme automated services and the world is your oyster. 
Why is it essential to build your email list?
Despite recent leaps forward in instant messaging, emails remain amongst the most productive and influential forms of contact between brands and their client base. Most people tend to check their email inbox when they have time to spare, meaning you can make direct contact with past, present, and potential future customers at the most convenient opportunity. 
Growing your email list not only helps you generate leads and build new relationships but also widens your audience and increases the likelihood of your product marketing falling on interested ears. The more people you can reach out to, the higher the chance of conversion to a sale.
What are E-goi pop ups?
Pop ups may have a reputation as a bit of a nuisance, with the first instinct being to get rid of them as quickly as possible. In marketing, however, they are actually extremely proactive, productive, and effective.
Email pop-ups that are connected to your E-goi email marketing account can seamlessly collect any responses to your email list database. They help you to build and grow your emailing list quickly and effectively.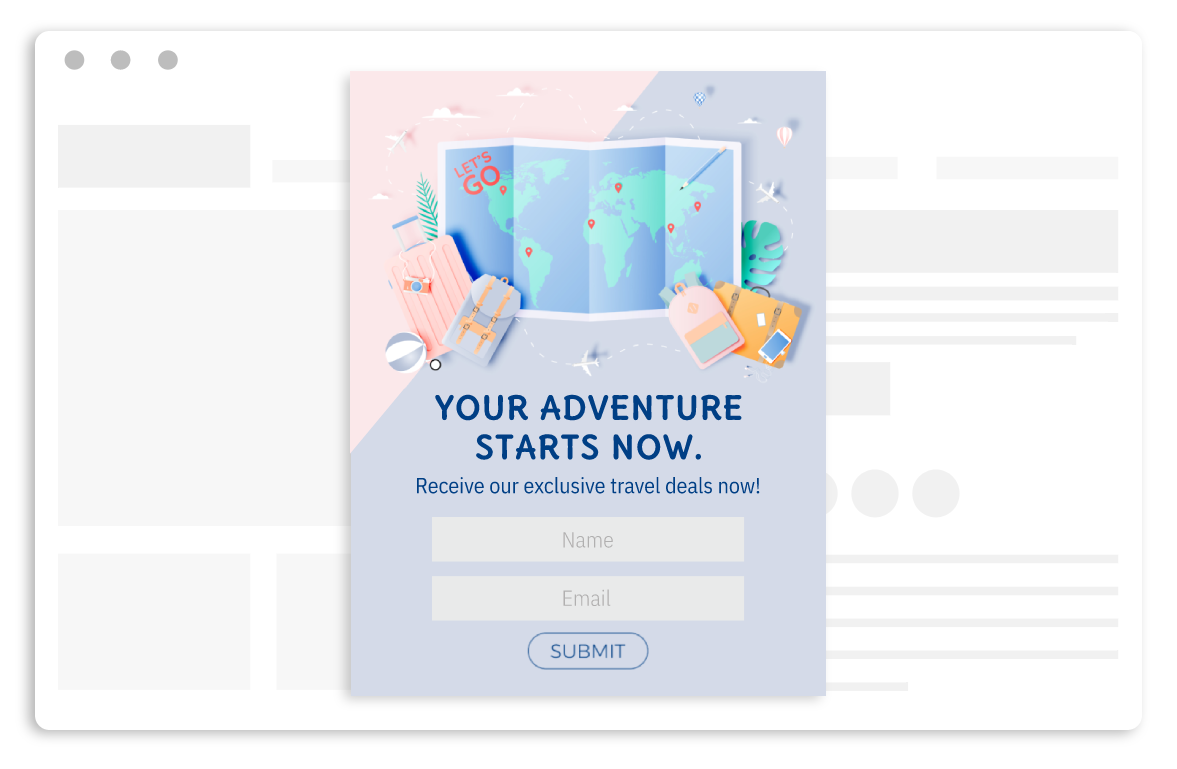 Although E-goi offers excellent services across the board to boost your marketing on all fronts, pop ups and email forms are certainly one of the most powerful moves. The way they are set up is designed to create high lead conversion rates and a strong email contact database filled with genuine interest and viable customers.
The best tool to create E-goi popups: Poptin
Poptin is a lead capture platform specializing in enhancing customer engagement and conversion rates through expertly designed pop-ups and forms. Any digital agency, website owner, or eCommerce site looking to upgrade and amplify their email marketing campaign and success can benefit immensely from Poptin's smart tactics.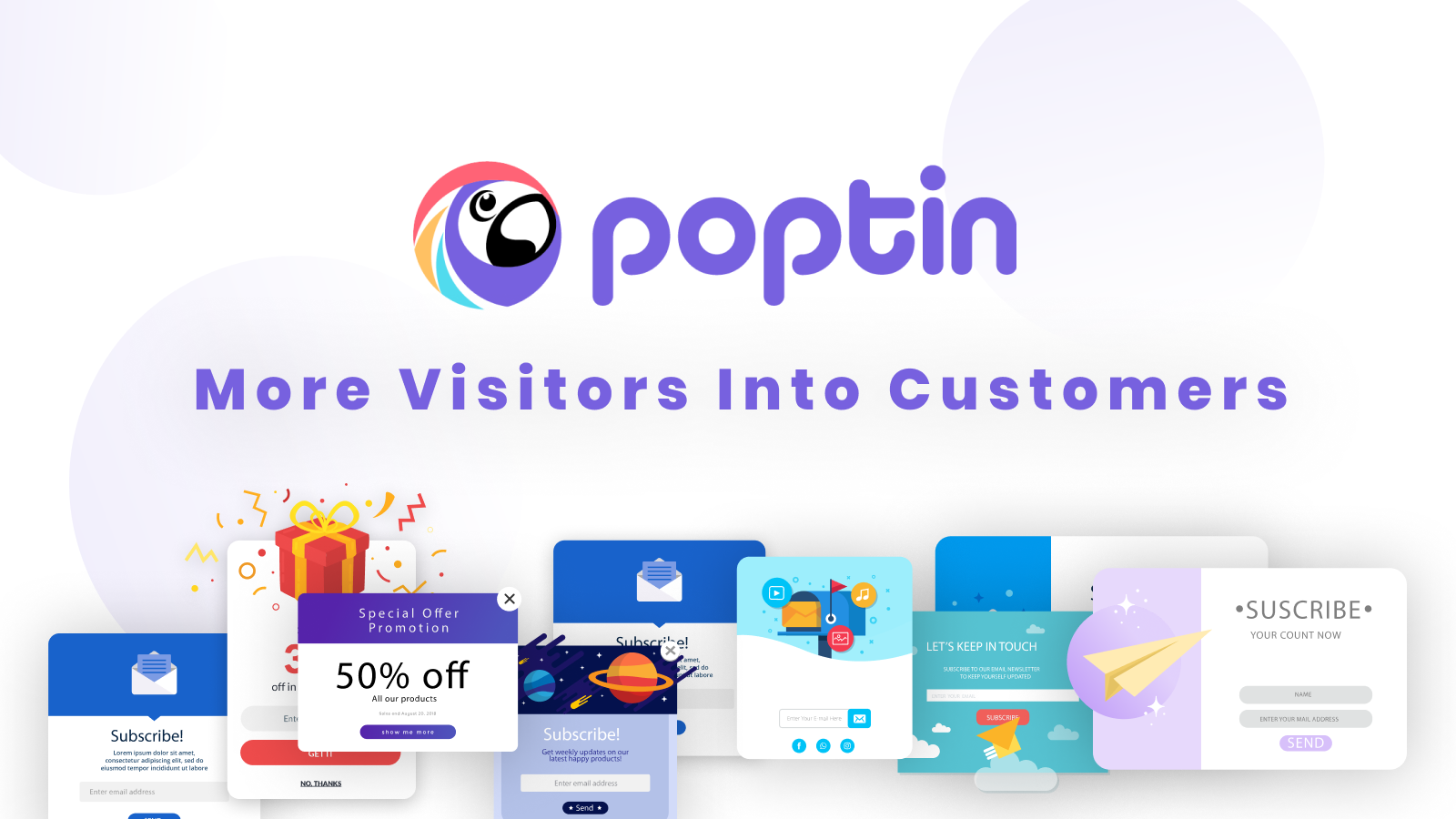 Fitur
Poptin can help you create every type of popup and form your website could ever need. Some of these include:
Surveys and questionnaires

Calls to action

Formulir kontak

Slide ins

Pop up videos

Countdowns
The possibilities are endless, and the success is backed up by the next-level editing and customization features at your disposal. 
Drag and Drop Popup Editor
Drag and drop editing is one of the fastest and simplest ways to style your website pop-ups. Forget about complicated coding: enjoy the freedom to play around with design and placement to create fully compatible and responsive pop-ups.
You can also work off one of more than 40 customizable templates for mobile, lightbox, floating bar, and full-screen pop ups. Use them as inspiration, and let your creativity do the rest.
It doesn't stop there. Once your pop ups and email forms are up and running, Poptin's built analytics can monitor behaviors to see what is working and what needs re-thinking. The user-friendly display makes it easy to read and understand the numbers so you can take action. 
Exit Intent Technology
One of the most advanced ways Poptin does this is through exit intent technology. It can track mouse movements to determine when site visitors are about to leave without buying and respond accordingly.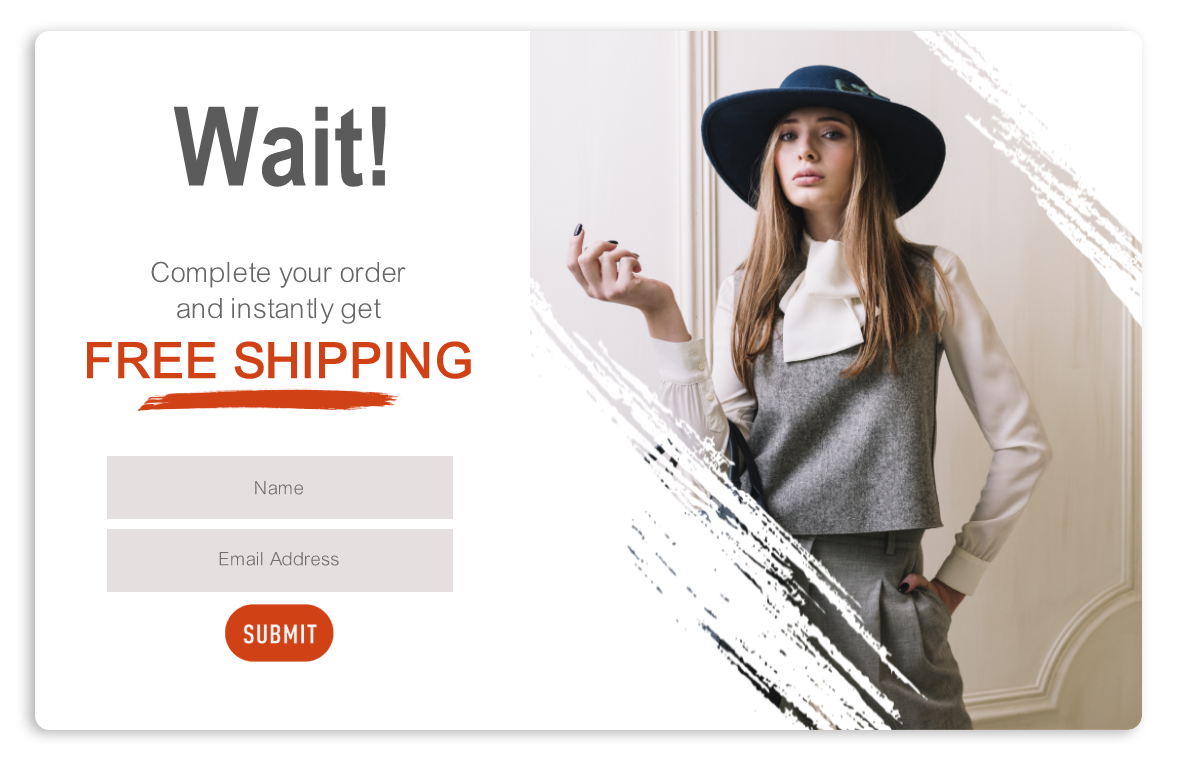 Automated email response functions, easy account management, and A/B testing are some of the other main features to make your pop-up and form-based marketing as successful as possible.
All these tools are there to allow you to create a seamless marketing strategy that introduces optimized pop-ups in the right places at the right times. Once you integrate your E-goi account with your Poptin, these high-converting marketing tools can send responses automatically to your E-goi inbox, helping build your contact base and generate new, valuable leads.
How to integrate your pop ups with E-goi account
E-goi is all about drawing in new email subscribers, finding the best leads, and converting those leads to sales, but to effectively do so it needs to be integrated with your popup system (Poptin). Once your account is set up, you need to follow these simple steps
Log in to your E-goi account and click Profile Settings > Integrations.
Get your API key then go to Contacts to set the specific email list you want to integrate.
Copy the List ID from the page URL on the address bar.
Go back to your Poptin account and copy-paste the API key and the LIst ID on the E-goi Integration window.
For a more detailed Help Guide, click here.
Garis Ngisor
Email-based marketing is far from dead. In fact, it is as essential as it has ever been. Incorporating an industry-leading automation system such as E-goi and integrating it with customized Poptin marketing strategies help you capitalize on the opportunities that may come your way. 
Sign up now for free and begin your Poptin journey: to see an increase in conversions and returns, with only your imagination to limit the possibilities for your business.