In the age of the internet, your business website is your storefront. Its aesthetic appeal matters as much as it does with its brick-and-mortar counterparts.
According to a study, users only need a mind-boggling 50 milliseconds to create an opinion on your business based on your website. 
Another hard-to-believe statistic says that retailers lose $1.73 billion in sales every year because of poorly optimized websites. 
Clearly, any digital enterprise that hopes to have a stable foundation must focus heavily on its website conversion rates. And in an era in which customer experience reigns supreme, quality website design can be a rare differentiating factor. 
Why Is Web Design Important for Converting Leads?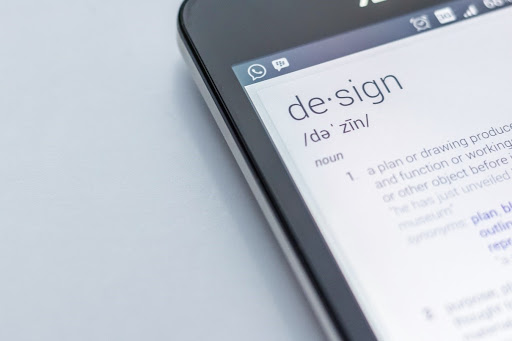 So, how exactly is your business affected by the design of your website? To answer that question, we've prepared a few more statistics. Take a look: 
48% of internet users

believe that a website's design is the most important factor when it comes to determining the credibility of an online business 

38% of people will choose to stop using a website that has an unattractive layout 

If they are only given 15 minutes to spend on the internet,

59% of users

prefer browsing aesthetically pleasing content vs. something simplistic 
If statistics aren't your thing, here are a few clear-cut reasons you should prioritize website design in your quest for improved conversions, in no particular order: 
You only get one first impression — In most cases, your website will be the first point of contact between you and your prospects. It will therefore have a massive impact on how newcomers perceive your brand as a whole. If you don't want to see your bounce rates go up, we suggest putting some effort into building an attractive website.
Good design will boost your SEO — Search engine crawl algorithms use design elements to index webpages. One of the cheapest ways to get traffic, and ultimately conversions, is using SEO-friendly design to rank higher on Google and other search engines and attract organic visits.
A well-made website promotes trust

— Online customers do not tend to trust poorly designed sites. This comes as no surprise; if you think about it, you've probably left a website or two because of shady-looking design practices. On the other hand, creating a site that presents your brand's message and vision competently will compel visitors to explore, creating more conversion opportunities.

It keeps your business competitive

— Your competitors, at least those you should be worried about, are probably already making the most of their impeccably designed websites. Failure to get involved in this battle will have you miss out on many potential customers. 
Your marketing campaigns will perform better — Memorable web design and marketing campaigns go hand in hand. If a visitor lands on your site, no matter which marketing channel brought them there, they are probably considering a purchase. Your website needs to nudge them down that path rather than turn them away. For this, you should have expertly designed web pages and consistent brand identity. 
5 Ideas to Use in Your Web Design to Improve Conversion Rates 
We asked experts from a custom web design company for a few specific design ideas you can use to turn your website into a bona fide conversion machine. You can check five of them in this article below. However, if you just started to make a website, you can learn how to create a website from scratch.
1. Keep Your Branding Consistent 
Your branding has a massive influence on the way your audience connects with you. This is true whether you're a B2B SaaS startup or a new mom that decided to start a blog and share your experiences as a young parent. 
Regardless of your intentions, your industry, and your niche, well-presented and consistent branding will help you tell a story that connects the right audience with your products. 
If you want your business to look authentic and engaging, you must make sure your website matches this branding narrative. That is why it is vital to keep your online branding strategies consistent with your web design. 
To standardize your branding, you should place your logo strategically all over the site, along with messages that present your goals and advertise your services/products in the best way possible. This will help your website's visitors understand your brand values and associate them with your company's visual identity. 
Developing your online brand can significantly improve your site's organic SEO rankings. This is because, as we mentioned earlier, search engines use algorithms to crawl through your site and use the information found there to guide searchers your way.  
Unless you make it clear what you do and who you are, it will be difficult for Google to find the right audience to recommend your site. Here are a few other ways to get SEO results fast. 
Brand uniformity helps build credibility, which in turn instills more trust, both in prospects and in search engines. 
2. Use Contrasting Colors to Your Advantage 
Color has the power to influence a customer's impression of your brand, but it can do more than that. Contrasting color schemes can help your message stick, especially when it comes to call-to-action buttons, which can be made more prominent with the right colors. 
Needless to say, your brand's brand identity is closely tied to its colors, and your website should reflect that while helping the most important components stand out. 
Use the right colors to stir emotions in your prospects. You can set the mood and convey a message with a powerful color scheme, so pick colors that resonate with your brand. 
However, for some people, contrast is about much more than helping a website's call to action pop. It can ensure that individuals with visual impairments are able to interact with your website more easily. Making a website more accessible is not only ethical; it ensures that your message gets seen by more people, which can make all the difference in the long run. 
3. Don't Be Afraid of a Bit of Negative Space 
Much like in the Japanese art of ikebana flower arrangement, negative space in web design can be used to great effect. For the uninitiated, negative space is the space around the primary subject of an image, meant to draw the subject into focus. 
In the highly cluttered, highly stimulated world of today, cutting through the noise is essential. You can increase the conversions on your website by keeping the content digestible, clear, and crisp. This can be done by incorporating negative space wisely, especially if you're looking to portray more of a refined vibe. 
Create more space between your website's key elements, such as copy and images, giving each section room to breathe. This is both aesthetically pleasing and works well with the modern idea of minimalism. 
We talked about your site's color palette in the previous section, and it has massive importance in this step. If you're going to use lots of negative space, you'll need your color scheme to work. This will help create a design that is pleasing to the eye and accentuate your message. 
4. Spend Some Time and Energy on Your Images 
High-quality images on your website can help your brand become associated with a high quality of service. Custom graphics and unique photos take time and effort, but they can make a world of difference compared to stock images you can download with a few clicks. 
Customers crave authenticity, so if you can provide it, you can get more brand recognition. Also, make sure to use photos of faces, as humans are programmed by evolution to connect to them. The facial expressions we see on others often influence how we feel, so have your models smile a lot. 

Again, don't just use stock photos; instead, get your employees, staff, stakeholders, or even satisfied long-term customers. Using real people in your photos will make your business seem more approachable and friendly and give it a human touch. 
5. Prioritize Page-Load Speed and Performance
Last but certainly not least, we have the matter of website performance. A slow-loading website will arguably hurt your conversions more than any other problem, as a one-second delay when it comes to loading your website can cost you up to 20% of conversions.  
A gorgeous-looking website won't help much if most of your users abandon it before it even loads. Make sure to get your website optimized for both desktop and mobile devices, and have it firing on all cylinders before adding any fancy graphics or animations. 
Google claims that if your site takes longer than three seconds to load, your visitors will leave. Not only that, but search engines rank slow-loading sites lower because of the poor user experience they provide. 
Conclusion 
Internet users nowadays expect immediate results. If your site takes a long time to load, looks unappealing, or is difficult to navigate, they will take their business to the competition. 
Thankfully, in 2021 we have so many options at our disposal when it comes to web design that there's really no excuse for providing a sub-par experience on your website. Step up your web design game and do everything in your power to enrich your customers' journeys through the conversion funnel. 
If you have your eye on the future, now is the time to approach your website's design with a sophisticated mindset and aim for an experience that will keep your visitors engaged. 
Set up a website that looks excellent across a variety of devices and that is optimized to attract both search engines and visitors.
To help you convert more visitors into leads, email subscribers, and sales, you can also utilize the power of pop ups. Don't know how to start? Sign up with Poptin today!