If you say e-commerce is growing, it would be an understatement. It's booming and there's arguably any sector that comes closer to e-commerce in terms of yearly growth.
The global retail e-commerce market is projected to reach $6.54 trillion by 2023. In 2014, the market was valued at $1.33 trillion and is expected to grow by five times in ten years. 
Several factors have contributed to the growth of the e-commerce industry. The fundamental factors include the increasing penetration of the internet and the rise of digitization. A worldwide increase in technological awareness has resulted in exponential growth of e-commerce retail sales. Seasonal factors, such as the COVID-19 pandemic, have also played a pivotal role in bolstering the industry.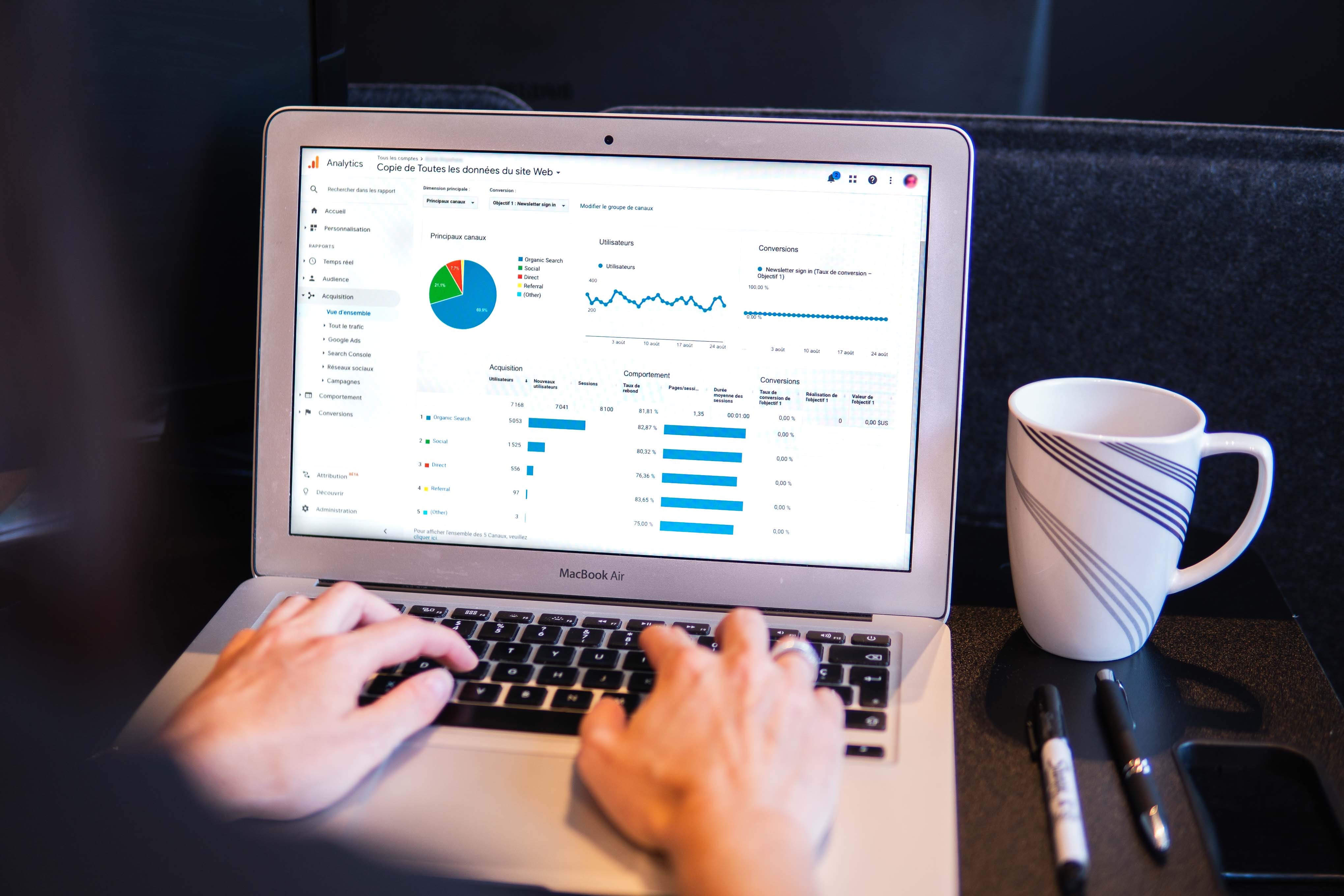 Over the years, several trends have reshaped the e-commerce industry, such as express shipping, seamless returns, social commerce, and more. Another trend that's been out for a while and is continuing to transform the e-commerce sector is mobile shopping. 
Let's talk about the rise of mobile commerce and how e-commerce companies can adapt to this changing market landscape. 
Why Should eCommerce Businesses Invest in Mobile Apps? 
The number of smartphone users in the world is 3.8 billion – almost 50% of the entire population. Mobile dominates online search, as 58% of Google searches are done on a mobile device. Moreover, global mobile commerce (m-commerce) sales will reach $3.56 trillion in 2021 and make 53.9% of all e-commerce sales. 
All these statistics suggest that mobile has become the new platform for e-commerce. M-commerce will soon become as big as e-commerce, and it might even outshine eCommerce in the upcoming years. E-commerce companies need to upgrade their websites into eCommerce mobile apps to cater to the needs of their customers. 
While many companies have already made the transition, a wide gap still exists. If you haven't invested in m-commerce yet, here are some reasons why your e-commerce business needs a mobile app. 
To Stay Afloat

: Having a mobile app for your e-commerce business isn't a choice anymore that you would make to get a competitive edge. It has become a necessity and a matter of business survival. If you want to stay afloat as an e-commerce business, engaging mobile customers is crucial. 

To Enhance Branding: Mobile apps allow you to send quick, relevant, and personalized content to your audience. When you know how to start an LLC, You can use your mobile app to deliver superior customer experiences, thereby enhancing your branding. 
To Increase Customer Loyalty

: Mobile apps boost customer interaction and engagement. By bringing the entire e-commerce store to your customers' pockets, you can enhance their experience and turn them into loyal customers?

To Reach a Broader Audience

: As discussed, mobile is the platform that sends the most traffic to search engines. By having a mobile app for your e-commerce business, you can reach a broader audience and expand your customer base. 

To Enhance Marketing and Promotion

: A mobile app is an excellent marketing channel and it's virtually free of cost. You can push notifications via the app and engage your customers whenever you like. In fact, sending push notifications can increase app engagement by

3-10 times

. 
All in all, the world has gone mobile, and the majority of shopping is done on mobile devices. With a mobile app for your e-commerce business, you can explore the mobile market. 
What is Mobile App Engagement and Why Is it Important? 
Mobile app engagement refers to the act of engaging app users inside and outside of the app to support your business goals, deliver positive brand experiences, and build long-term customer relationships. While engagement begins when the user downloads and opens the app, it never ends. You need to continuously engage your consumers and encourage them to keep coming back.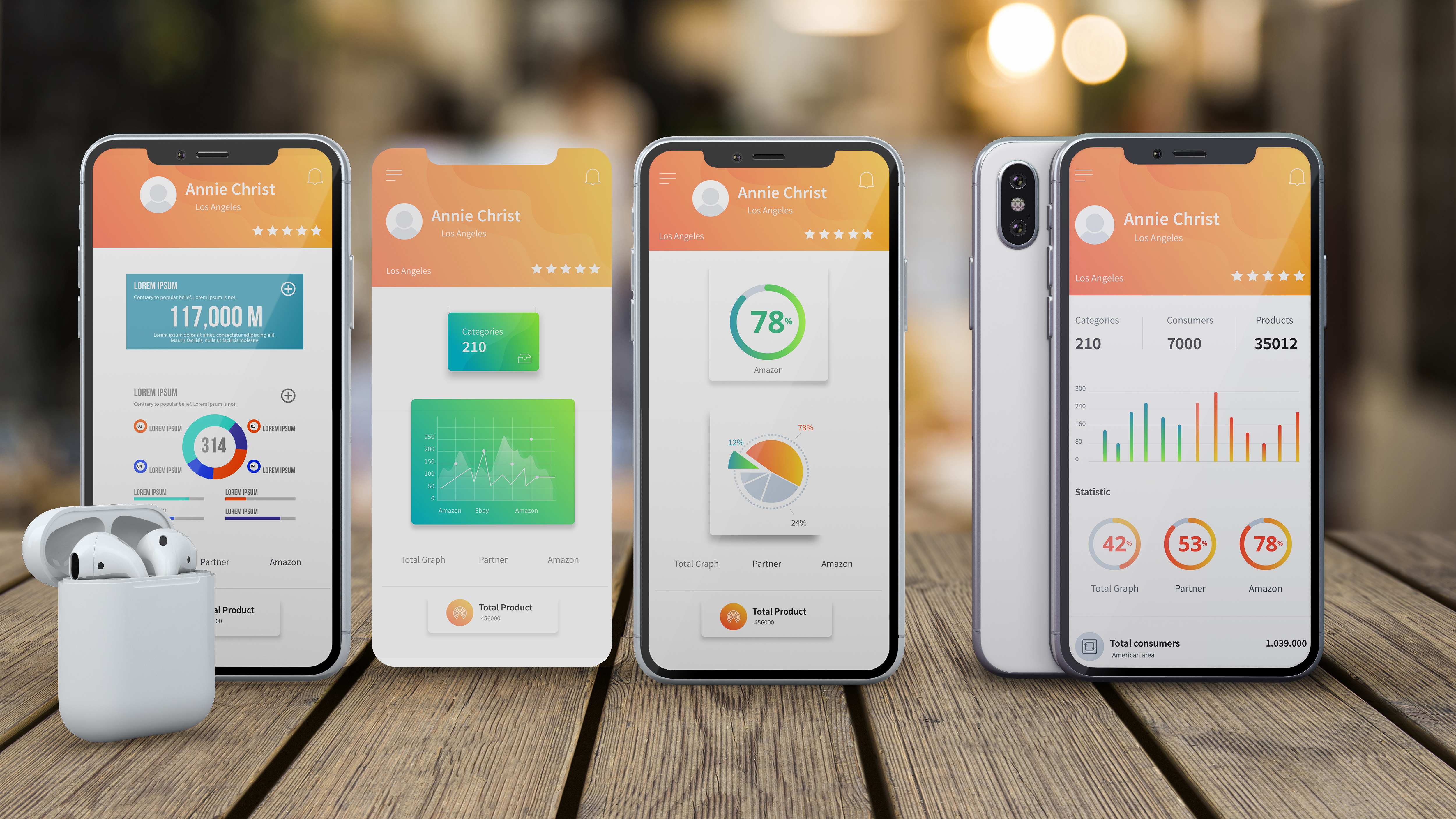 Now, why's app engagement important? The one-word answer to this question is "options." As of 2020, there are 3.14 million apps on the Google Play Store and 2.09 million apps on the Apple Store. Moreover, an average smartphone user has 40 apps installed on their phone, and 89% of the time is split between 18 of those 40 apps. 
In such a competitive landscape, users won't use an app if it's not engaging. Nearly 90% of app users who engage with an app at least weekly for the first month after installing it are likely to stick with it in the long term. If you look at tangible benefits, more app engagement means more revenue. When app users are engaged, they'll use your app more often, which will result in more sales. 
You can measure numerous metrics to measure the engagement of your mobile app. These include:
Number of downloads

New and old users

Total active users

Session length

Session interval

Time in app

Screen flow

Retention

Customer lifetime value (LTV)
How to Boost Mobile App Engagement Rates? 
1. Offer Seamless Downloads
First things first, allow users to download your app without any hassle. While listing your app on the app stores is a general practice, don't limit yourself to that. Let your users download the app from your website, social media profiles, and other less-popular app stores, like Samsung Galaxy Apps, Amazon Appstore, Huawei Appstore, and more. 
These app marketplaces may not have as much traffic as Google Play or Apple Store. But since the number of apps listed on these stores is less, you won't face fierce competition.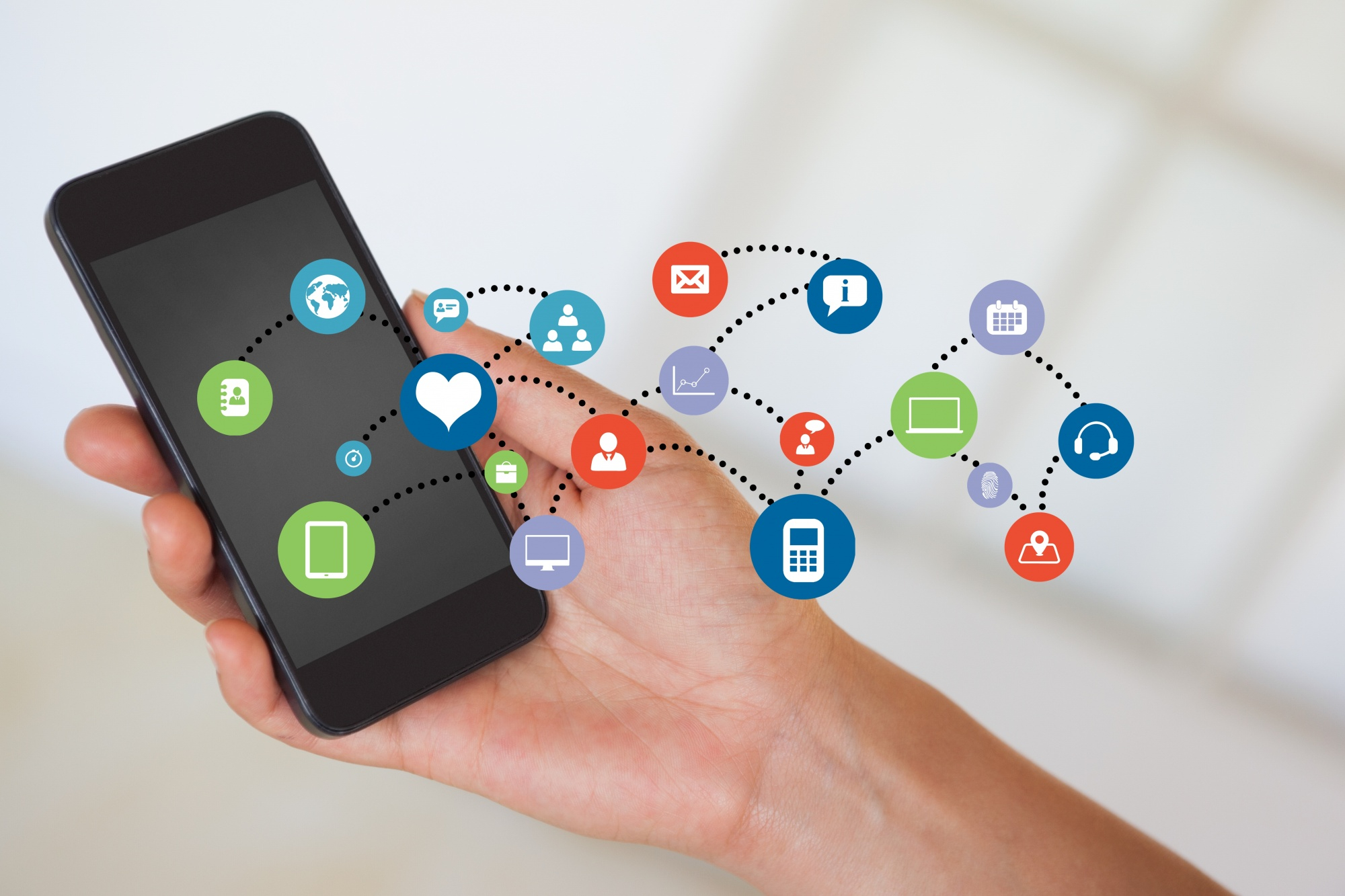 Don't limit yourself to online channels. With the advent of omnichannel technologies like QR codes, you can promote your app offline as well. To do so, create a customized QR code using a QR Code Generator and link it to the app download page. Now, put up the code on your website, emails, brochures, newspaper ads, business cards, to encourage app downloads. 
2. Create a Seamless Boarding Experience
The experience users have when they open your app for the first time will determine whether they'll continue using the app or not. Therefore, offering a seamless onboarding experience is critical when it comes to increasing app engagement. 
Make your onboarding experience as quick and simple and possible. If possible, allow users to use the app without creating an account. Of course, you can encourage them to create an account and highlight the benefits of doing so. But if they don't want to create an account yet, let them try your app as a guest user. 
If you definitely want users to register on your app, make the signup process as short as possible and include the minimum possible number of steps. The best approach is to integrate your app with Facebook and Google. This way, new users will be able to sign up instantly by linking the app to their Facebook or Google account. 
Once your users sign up, don't leave them hanging. Provide them with an easy-to-follow tutorial that highlights the key features of the app and how to use them. Walk them through all the important navigations and gestures they'll need to know to use the app. 
3. Send Push Notifications
Push notifications will be your most useful tool in improving mobile app engagement. Data from Invespro shows that sending push notifications can increase mobile app engagement by 88%. Moreover, 65% of mobile app users have enabled push notifications to return to an app within a month. 
While push notifications can increase app engagement, they can also have an entirely opposite impact. If you overuse push notifications or send irrelevant messages to mobile app users, they'll simply disable push notifications. Data from Localytics suggests that users who have disabled push notifications engage almost twice less frequently with the app. 
Therefore, ensure that you send push notifications that are relevant and interesting to your users. Take their profile information into account and plan your notifications based on their browsing and buying behavior. Also, include clickable buttons and multimedia elements to make your push notifications more enticing. 
The content you use in your push notifications will depend on their purpose. You can send notifications for new deals and discounts, wishlist notifications, cart reminders, etc. 
4. Personalize Messaging Campaigns
As discussed in the previous section, push notifications can play a major role in encouraging users to open and use your app. In-app messaging takes over once the user opens your app. In-app messages pop up inside the app, making them instantly noticeable. 
Now, you may think as to why you need in-app messages when you already have push notifications. For starters, e-commerce brands that use in-app communication see higher retention. Besides, it enables you to send messages that are important but don't require immediate action, such as version upgrades, app issues, payment failures, etc. 
Sending these messages in the form of push notifications may seem uninteresting and irrelevant. But not sending them at all can hinder the user experience. In-app messaging acts as a bridge between the two.
However, not all in-app messages will be relevant to all of your users. It's essential to send personalized and relevant messages as per each users' requirements. 
5. Send Automatic Reminders for Abandoned Carts
The average cart abandonment rate is reaching all-time highs. Data from Baymard suggests that the average e-commerce cart abandonment rate is around 70%. This means every seven out of ten "Add to Cart" actions don't end in a purchase. Abandonment rate for mobile users is even higher – 85.65%!
One of the main reasons for cart abandonment is high additional costs, such as shipping or taxes. Other technical queries, such as lack of payment options and UI issues can also result in cart abandonment.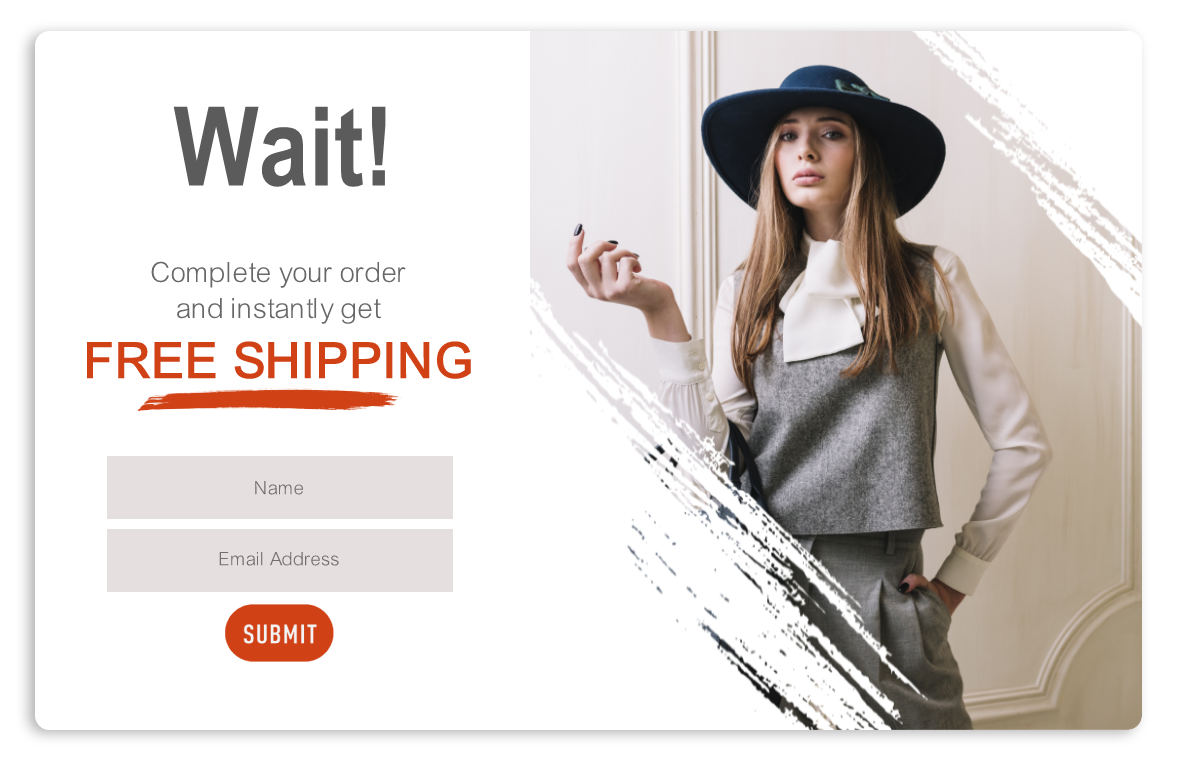 However, many companies don't realize that a lot of customers abandon their carts because they're just too lazy. They add items to their cart, but when it comes to checking out, they end up procrastinating. 
By sending automatic reminders of abandoned carts through exit popups, you can engage your users and encourage them to finish their purchases. You can also send personalized offers and discounts to increase the chances of a sale. 
Bonus: Offer Rewards and Loyalty Programs
Loyal customers can be brand evangelists. They can recommend your brand and products to people in their circle, which can help you get new customers at almost no cost. However, achieving customer loyalty in e-commerce isn't easy and you'll need to do more than just offering amazing products and services. 
Having a loyalty program can go a long way in boosting customer loyalty. Research shows that over 57% of users interact with loyalty programs on mobile devices. Creating a loyalty program and rewarding your most loyal customers through the app can skyrocket app engagement levels. 
Conclusion
Engaging your mobile customers is crucial, and a mobile app is the best way to do it. But only if done correctly. With almost every e-commerce company having a mobile app, it's not easy to stand out. You'll need to implement the strategies to constantly engage your mobile app users.