The holiday season is one of the best times for people of every color, race, and creed worldwide. It's an even better time for enterprising businesses.
The holidays aren't just the perfect time of year to show your loved ones how much they mean to you, they're a great time to capitalize on how people do this.
Gift giving.
Statista says shoppers in 2020 spent as much as $750 billion. That's an amount that grows more and more every year.
Additionally, a survey by ChannelAdvisor showed that in 2021, a third of all consumers planned to do more holiday shopping online. That means embracing increasingly modern marketing methods to try and bolster your bottom line.
The holidays are the ultimate opportunity for you to turn your business from stagnant to flourishing in a couple of weeks. Especially if you've got a robust and forward-thinking strategy to help, you make the most of this crucial time.
Whether you're looking to capitalize on Christmas, boost Black Friday sales or even show your stuff on National Shoe the World Day (yes, that's a thing), the seven tips we've provided below will ensure your business performs at its best.
Holiday Sales: 8 Productive Tips To Make It Profitable
Ensuring your business and its products are at their best during an increasingly competitive festive season is getting increasingly difficult.
To help ensure your business is at its profitable prime during this busy time of the year, these eight tips will ensure your business is on the sleigh ride to success.
1. Prepare your inventory to perfection
Planning and preparation have always been key to any field or industry.
From a business perspective, this is especially true and most impactful over the festive season.
With supply chain issues occurring worldwide, not only can not correctly planning your inventory be harmful to your business, but it can also be catastrophic. 
While using the sales of your previous years as a guiding metric for your prospective order sheet may have been influential in the past, these are incredibly volatile times. Sifting through mountains of spreadsheets isn't exactly anyone's idea of festive fun.
Modern services are great options to help you save time and improve the accuracy of your inventory orders.
Increasing your inventory ensures maximum profit and customer satisfaction and builds brand awareness and loyalty. If customers feel you're guaranteed to have their product in stock, they'll return in the future, not just during the holidays.
However, maximizing profits doesn't just mean ordering tonnes of the latest trending stock. It's essential to get the right amount of the right stock for you not to be stuck with a festive gimmick product you can't sell once the holidays are over and you are stuck with extra stock.
Not only can that be an irritation, but unsold stock is also lost profits which is the last thing you want after a great festive season.
2. Create unique landing pages
One of the most simple to implement holiday selling tips is ensuring you've created a holiday-specific landing page.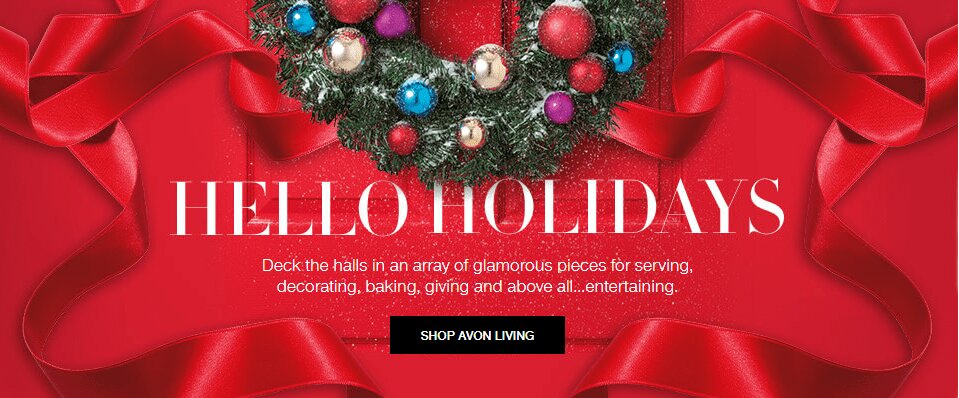 If you're a brick-and-mortar store, you will decorate for the holidays. It helps potential customers relate to you and inform them that you have products for their specific festive needs. So why should your website or eCommerce platform be any different?
Online, your site is your store, so you need to make sure visitors know that you're prepared for the festivities and that you've got holiday-specific deals that you can offer. An excellent landing page can direct leads to offers you have, help build a mailing list for after the holidays and create a sense of urgency that will help boost your sales.
A combination of positive images, fonts, graphics, and themes can help your business maximize the potential leads that visit your site. Doing so will boost your profits and make you more lifelike and appealing during the holidays as a brand overall.
3. Offer special discounts
Offering special discounts over the festive season is a tried and tested method of boosting your sales and profitability.
Discounts can be incredibly enticing, whether you make this specific to loyal customers or first-time buyers or through promo codes on your eCommerce platform.
More often than not, the cost of acquiring a new customer is much higher than the cost of retaining one. Making loyal customers feel rewarded by offering easy-to-implement things like discounts can help them remain loyal to your business and set them up for more sales further down the line.
The holidays can be a costly time of the year for many people, so offering them valuable discounts is going to be much more impactful than you might think.
4. Target mobile audiences
As of 2022, the number of smartphone users is estimated to be somewhere around 6.6 billion. Mobile retail eCommerce sales are estimated to be worth $3.6 billion in 2021.
That's a massive market your business should try to reach, especially during a period as vital as the festive season.
Creating a user-friendly, frictionless mobile shopping experience is more important than ever, with no signs of slowing down anytime soon. Many visitors to your website and your physical premises will have encountered your business while on the phone.
So it's essential to consider their experiences and do your best to target them specifically.
A fast, mobile responsive site, mobile-oriented advertising through platforms like Instagram and TikTok, and offering mobile coupons or discounts can massively boost your revenue through mobile interactions.
Robust mobile analytics can also help you determine the best way to improve conversions from mobile visitors who "browse" your site. Popup technology from Poptin can be a great tool to help you convert leads from your mobile audience.
Remember to optimize your site for mobile devices because many people won't return to your brand if it's slow, unresponsive, or even has too complex navigation.
5. Have a specific email marketing campaign in place
Email marketing is often considered an antiquated technique because "no one reads emails anymore."
That couldn't be further from the truth.
Email marketing is vital to any holiday marketing strategy to generate quality leads that lead to valuable customers. As far as marketing techniques go, holiday or not, email marketing provides one of the best ROIs.
Whether you want to remind buyers to complete their purchases, provide coupons or offer holiday discounts, or direct traffic to your mobile store, a great email marketing campaign can help you accomplish all this and more.
Several platforms, from Flodesk to Hubspot and Mailchimp, can simplify, speed up and help you create fantastic, direct email marketing campaigns.
Combining this with Poptins smart, and intuitive forms that also offer you a range of analytics can result in increased sales and profits.
6. Crackdown on cart abandonment
Over 80% of online shopping orders were abandoned globally in 2021. Given that the 20% completed accounted for $870 billion in the US alone, that's a massive market waiting to be capitalized on.
If you want to maximize profits and improve your conversions in eCommerce, eliminating abandoned carts is a nuisance you may not be able to afford.
Some of the top reasons why cart abandonments occur include the following:
A high additional cost of things like shipping, tax, or fees
Sites requiring accounts to purchase
Complicated or lengthy checkout processes
Lack of a visible totals calculator
Slow delivery
An untrustworthy-looking website
Recovering abandoned carts can significantly impact how profitable your holiday sales can be. Combating this can require anything from using abandonment email campaigns, setting up reminders to complete their purchase when someone browses your site or relying on push notifications.
Additionally, tried and tested methods like creating a sense of urgency using countdowns, timers, or " low on stock" warnings are also very adequate.
7. Accept several payment options
One of the more obvious yet incredibly subtle and simple ways to make your holiday sales more profitable is to offer several ways for your customers to pay for your products.
Just take a look, take a look at some of the most popular payment methods in the world as of 2021.
To make your holiday season as profitable as possible, it's essential to offer as many significant methods of payment as possible.
Customer convenience is king, especially at a time of year when customers don't want to go out of their way to try and pay for a product, no matter how great it may be.
8. Upsell the cross-sell
Cross-selling is one of the most natural and understandable sales techniques out there.
It's all about reminding customers that while what they've bought or are thinking of buying is great…it would just go so much better with another item you happen to stock.
Whether you're suggesting a pair of earrings that matches a necklace your customer bought the previous year or a jacket that goes with a pair of boots, cross-selling can significantly help maximize your profits.
Cross-selling is a straightforward way to offer product recommendations and more value to your customers while increasing your sales and profits in a way that isn't grating or pushy. That's perfect for the holiday season when people are becoming increasingly aware of when they're being sold something they don't necessarily need.
Final Thoughts
While the holiday season is an excellent opportunity for people worldwide to put their differences aside and come together, from a business point of view, it's also a crucial time to ensure you're able to meet their needs.
Doing so will ensure you maximize your sales and profits so your business can reap the rewards long after the festivities have died out.
It's all well and good to hope you're able to have a productive festive period, but hope alone won't help you keep your business in the black.
On the other hand, the eight productive tips we've listed throughout this post will.
If you're looking for more holiday sales tips to boost conversion, go ahead and read the following articles: